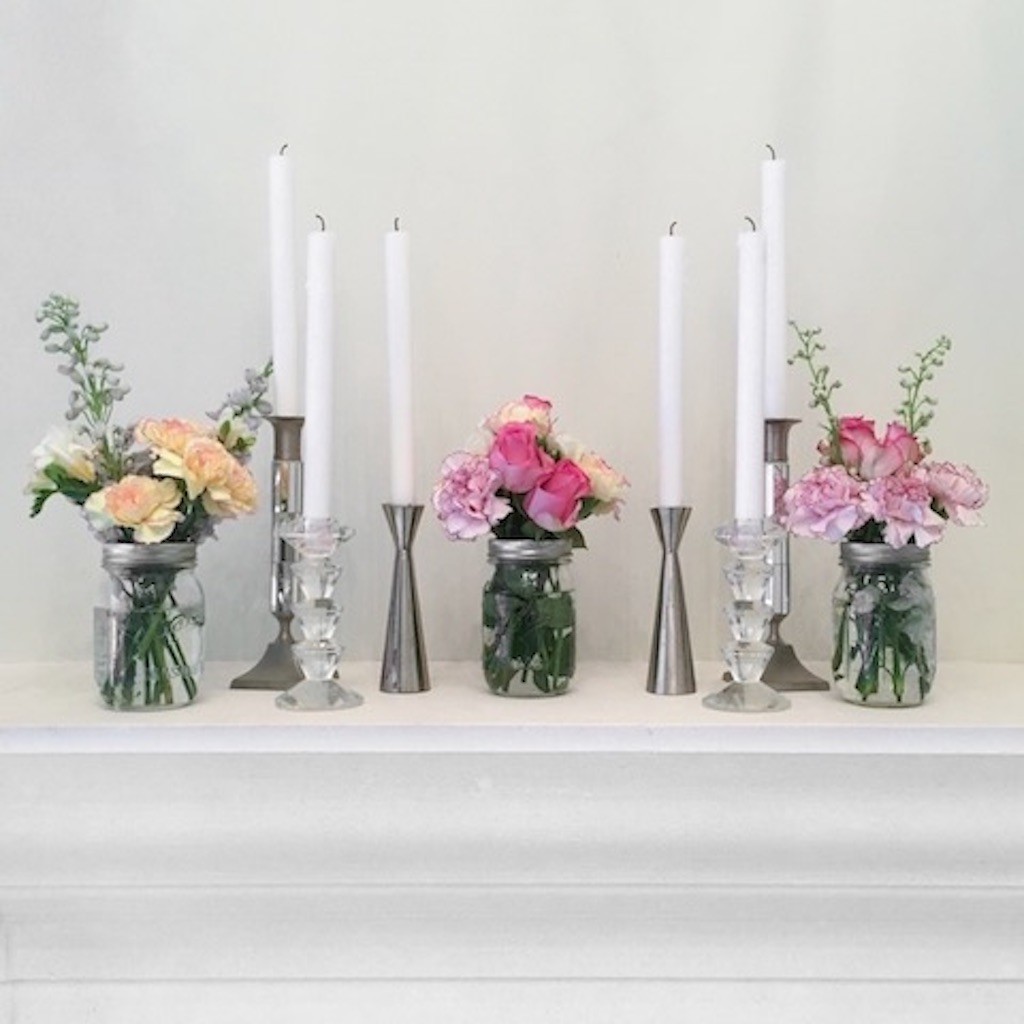 Having fresh flowers in the house always makes me happy, so when I'm bored creating flower arrangements is the perfect activity to keep me busy and make me smile!
When I first started bringing flowers home from Heinens, our local grocery store, (they have a great selection and the flowers are three bunches for $15, can't beat that) I would just put them in a vase and set them on the table. At my friends' homes I'd see these beautiful arrangements and ask where they got them and guess what, they bought the flowers at the grocery store as well and would arrange them themselves. Given how I'm always bored and looking for something to do I thought I'd give it a try.
My first attempts were just eh. I didn't think the arrangements looked pretty despite how beautiful the flowers were. Initially I was using the vases I had in my home and a friend gave me a little trick, use scotch tape and make a grid across the opening of the vase and that will help keep the flowers in place. Great tip, but I still didn't like the outcome. After seeing my friends use mason jars and loving their arrangements I decided to give that a try and I'm so glad I did!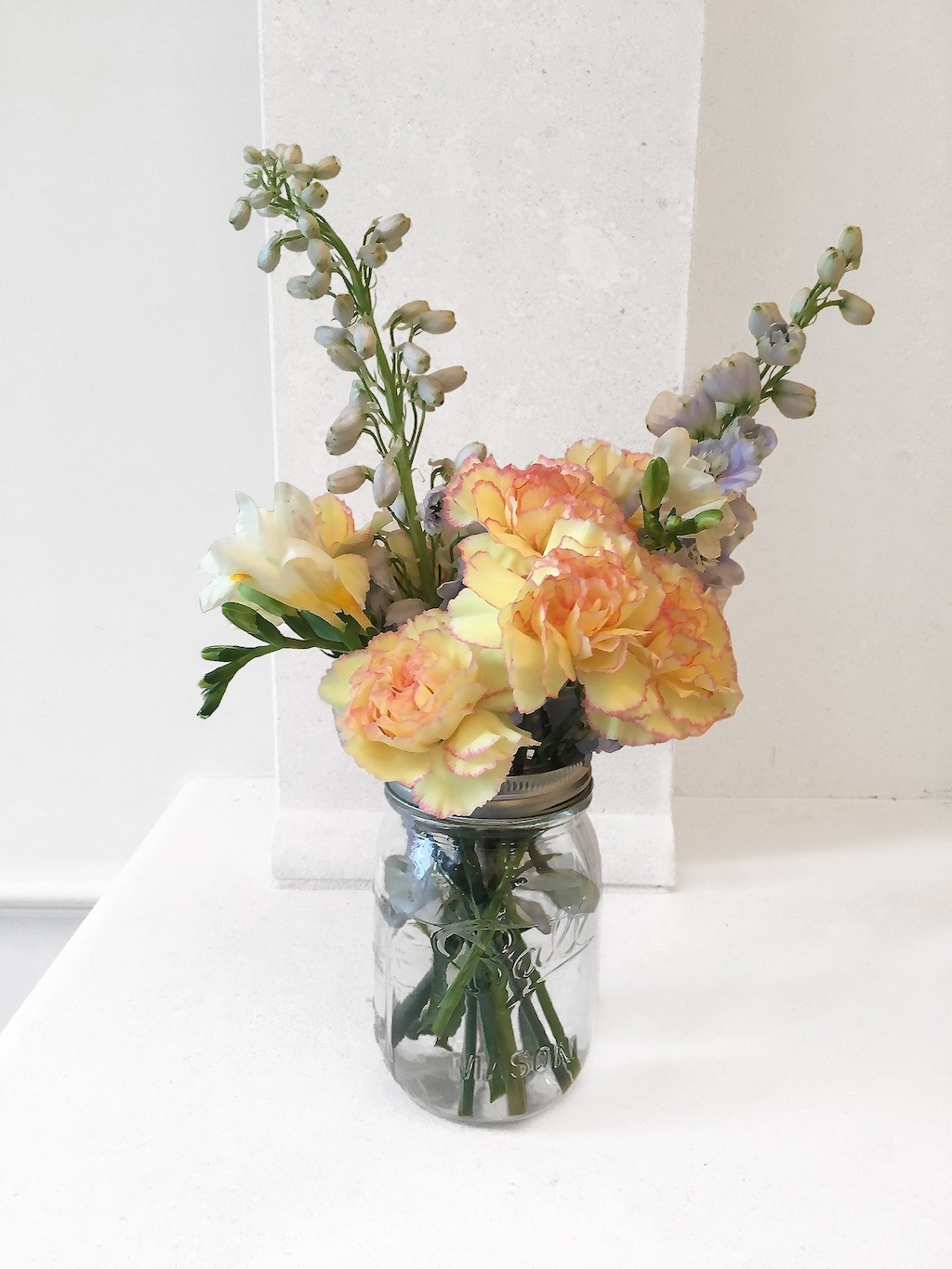 When I'm choosing flowers I look for similar colors, colors that compliment one another, or similar flowers in varying colors. I also like to include flowers that are what I'll call architectural-maybe they have height or an interesting texture.
Here's how I create my little arrangements:
Materials:
flowers | mason jars | scissors | string (optional) | tape (optional: see above for how I use tape)
Step 1:
Lay out all the flowers on your table or counter or even the floor, wherever you choose to work on your arrangements. This will allow you to see exactly what you are working with. Next, fill the mason jar 3/4 of the way with water.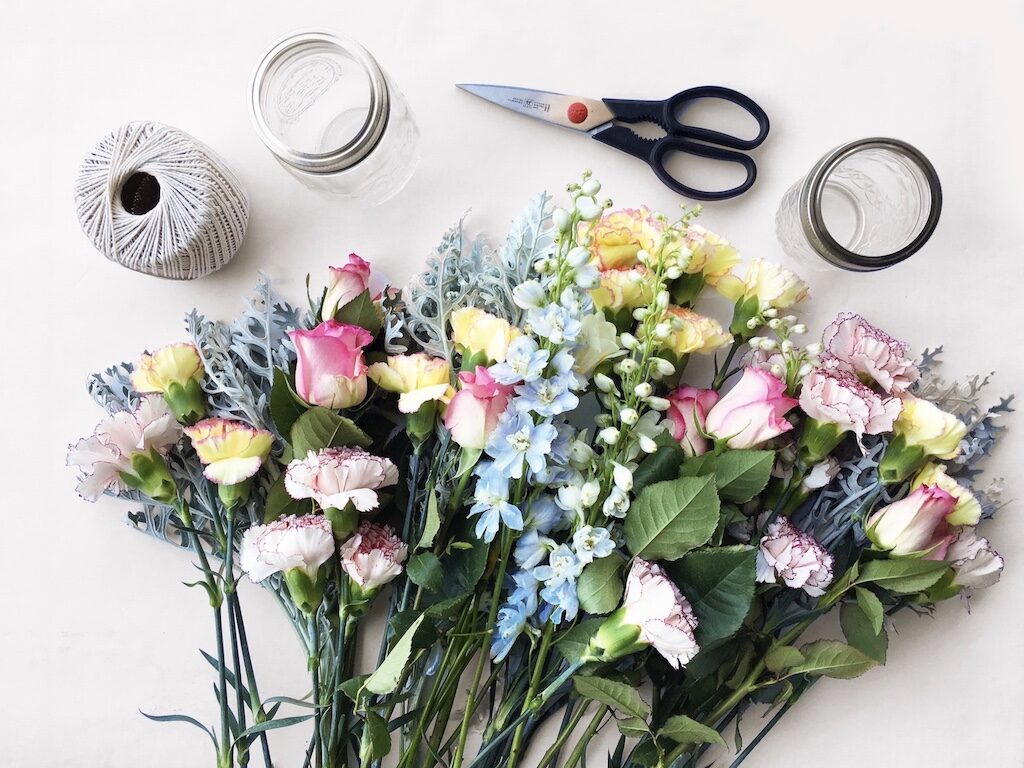 Step 2:
Measure the length of the flowers against the mason jar. How tall do you want your arrangement to be? Do you want all the flowers to be the same height? I like mine to be of varying heights, but it's totally a personal preference. Cut your flowers to desired lengths.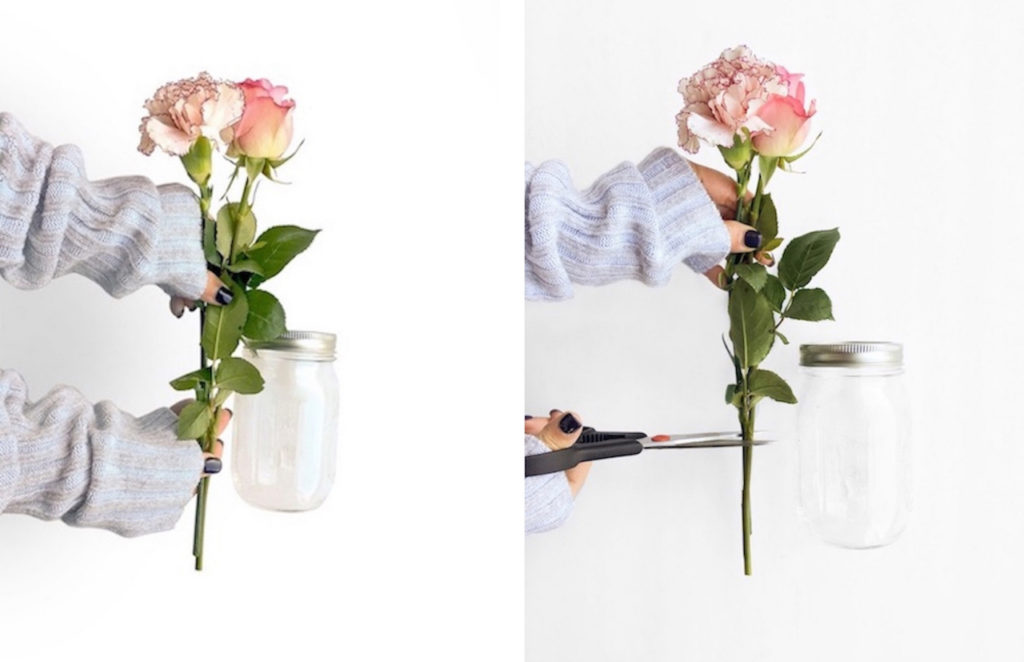 Step 3:
Add as many or as few flowers as you'd like. Remember you can always add more if it looks sparse or take out if you think it's too much.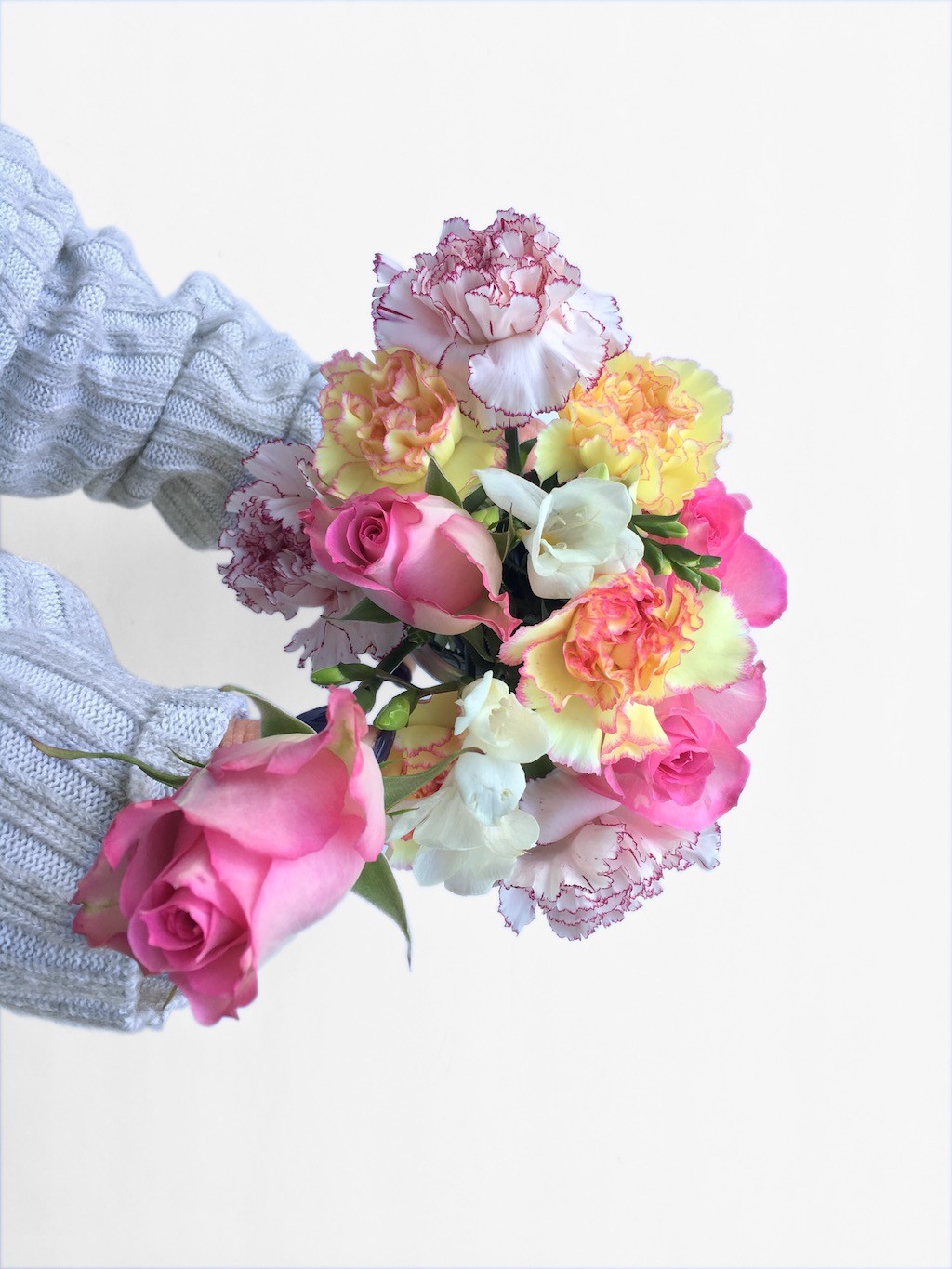 Step 4: optional
Sometimes I tie some string around the neck of the mason jar in a little bow.
Step 5:
Enjoy your flower arrangements!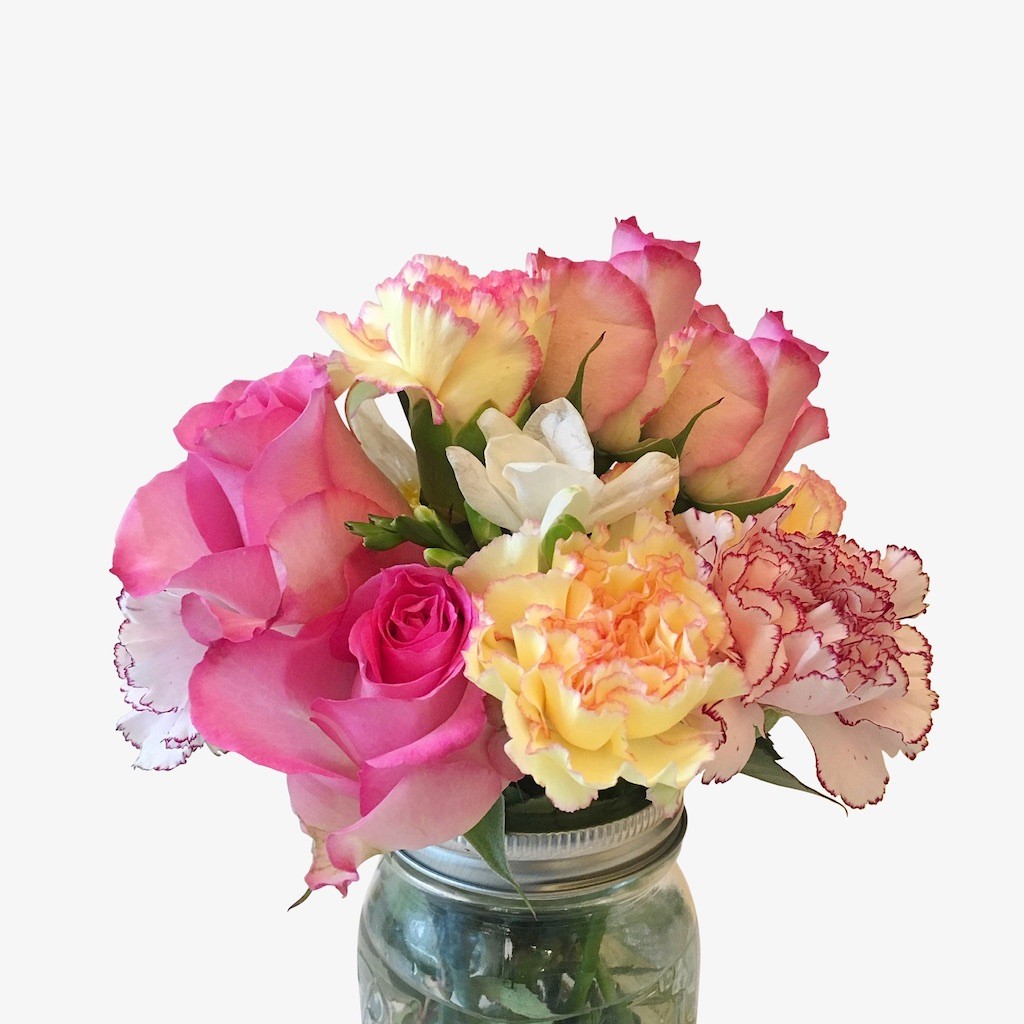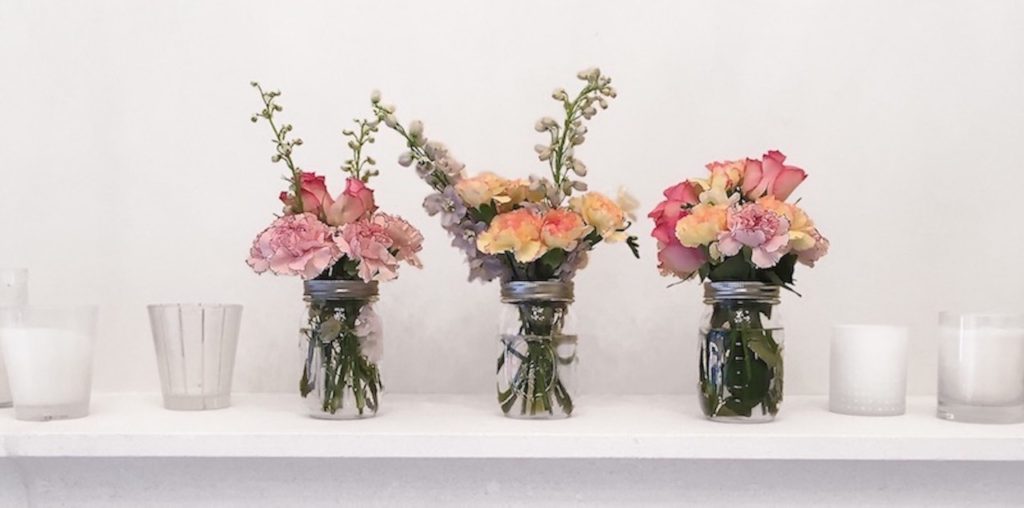 SHOP THIS POST: