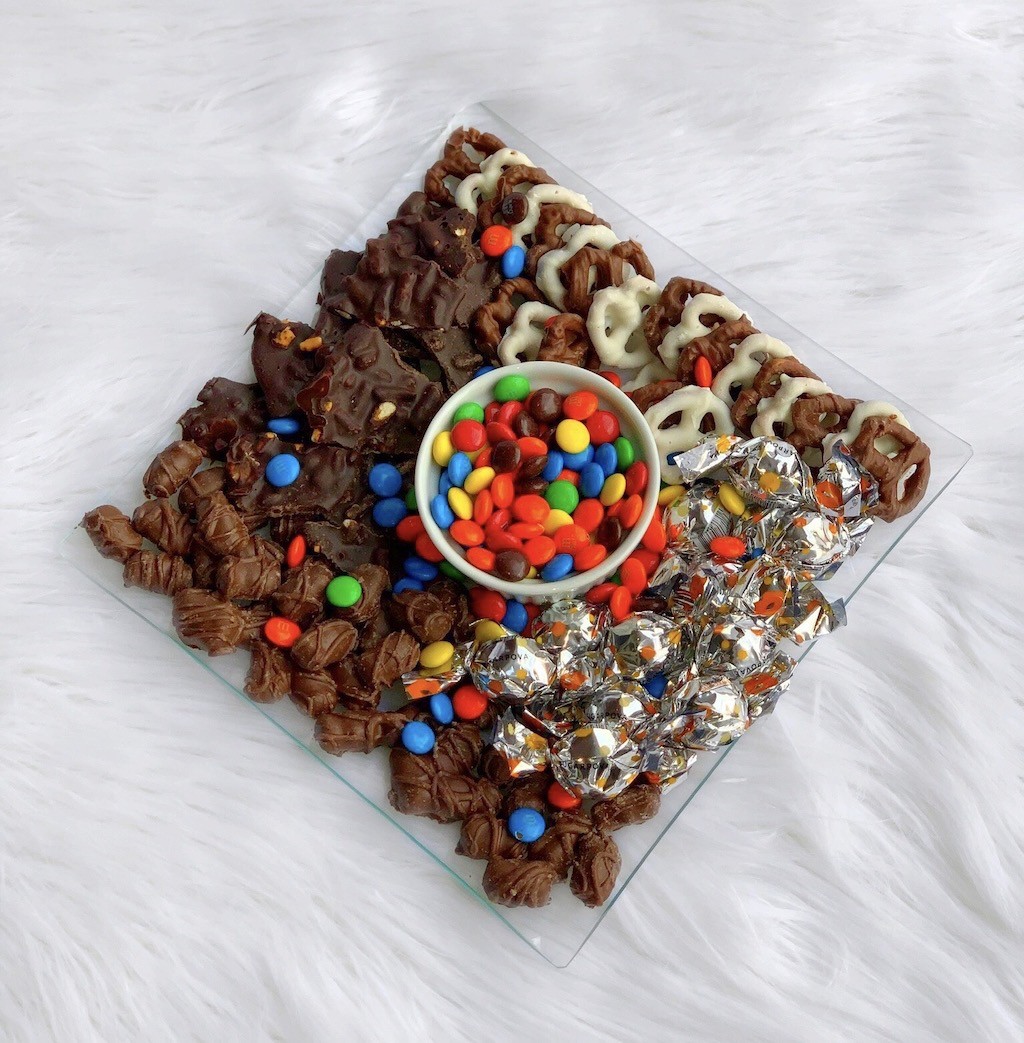 When I was growing up I was always told you never go to someone's house empty handed. I was looking for something to bring to a friend's house recently and decided to try something different. Chocolate is one of my favorite food groups-yes, it's a food group (in my mind!) Previously I shared a healthy veggie and fruit board, so now I decided to make a chocolate board. The nice part about this board, or any food board, is that it can be given as a gift (hostess or even a holiday or birthday gift) or you can use it yourself if you're having a get together at your home or even for a family fun night.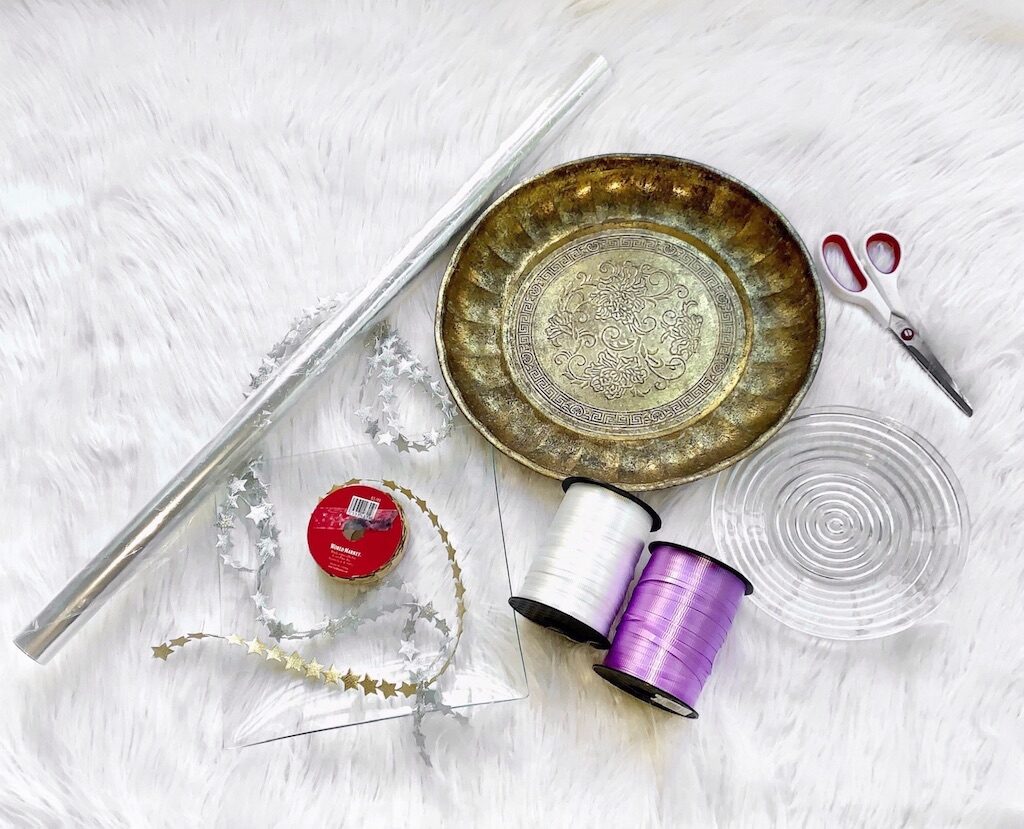 Materials:
a cutting board | a pretty plate or a platter | food of choice | knife, cutting board & bowl if any of the fruit needs to be cut and washed | cellophane gift wrap | ribbon | scissors to cut the cellophane & ribbon | wooden or metal skewers for the fondue board
There are so many types of food boards you can make. A veggie board or cheese board are more traditional and always great. Here are some other types of boards that would also make great gifts.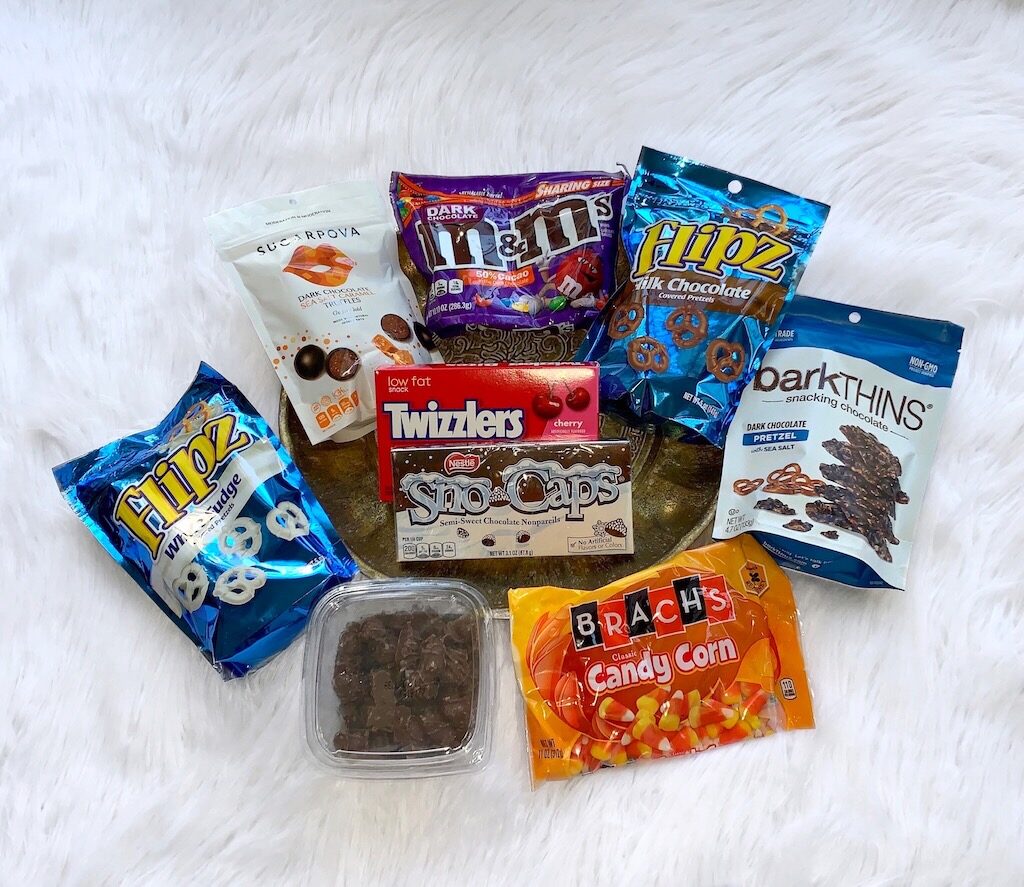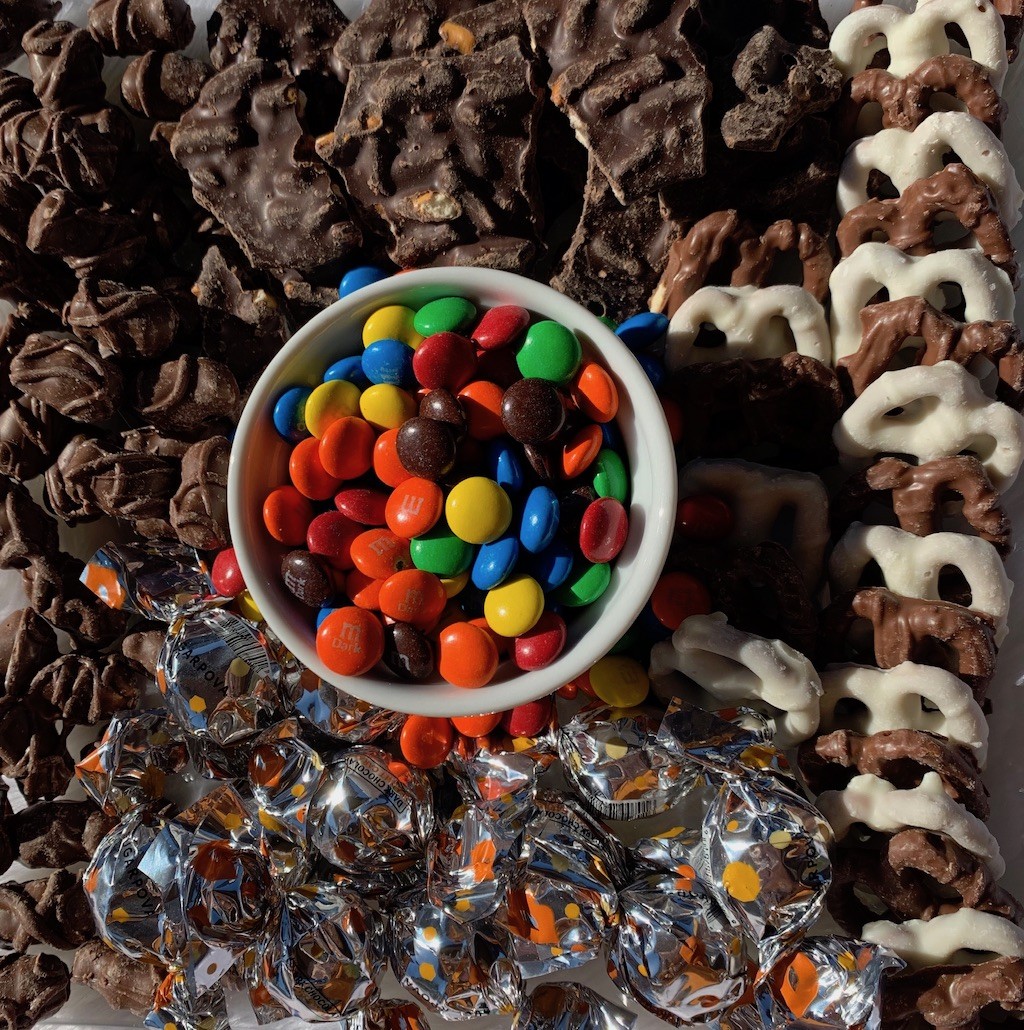 Chocolate Board: It's simple to get started, simply decide what kinds of chocolate you want to include. Honestly, I went to the grocery store and whatever caught my fancy was what I purchased. I love dark chocolate, but I decided to be fair to others and included milk and white chocolate as well. Plus it would look prettier if it wasn't all just dark chocolate. I also added some colorful chocolates. M&Ms, Kisses in colorful foil wraps, foil colored footballs for football season, or foil covered Santas for Christmas are just a few that will work. Another option is to add some candy, such as red licorice bites, red hots, or candy corn to add some color. If you want to make it a little healthier you can always add some fruit. Grapes, raspberries, blueberries, strawberries or cut up apples (drizzle lemon juice on the apple slices to keep them from yellowing) all pair nicely with chocolate and will look pretty on a board.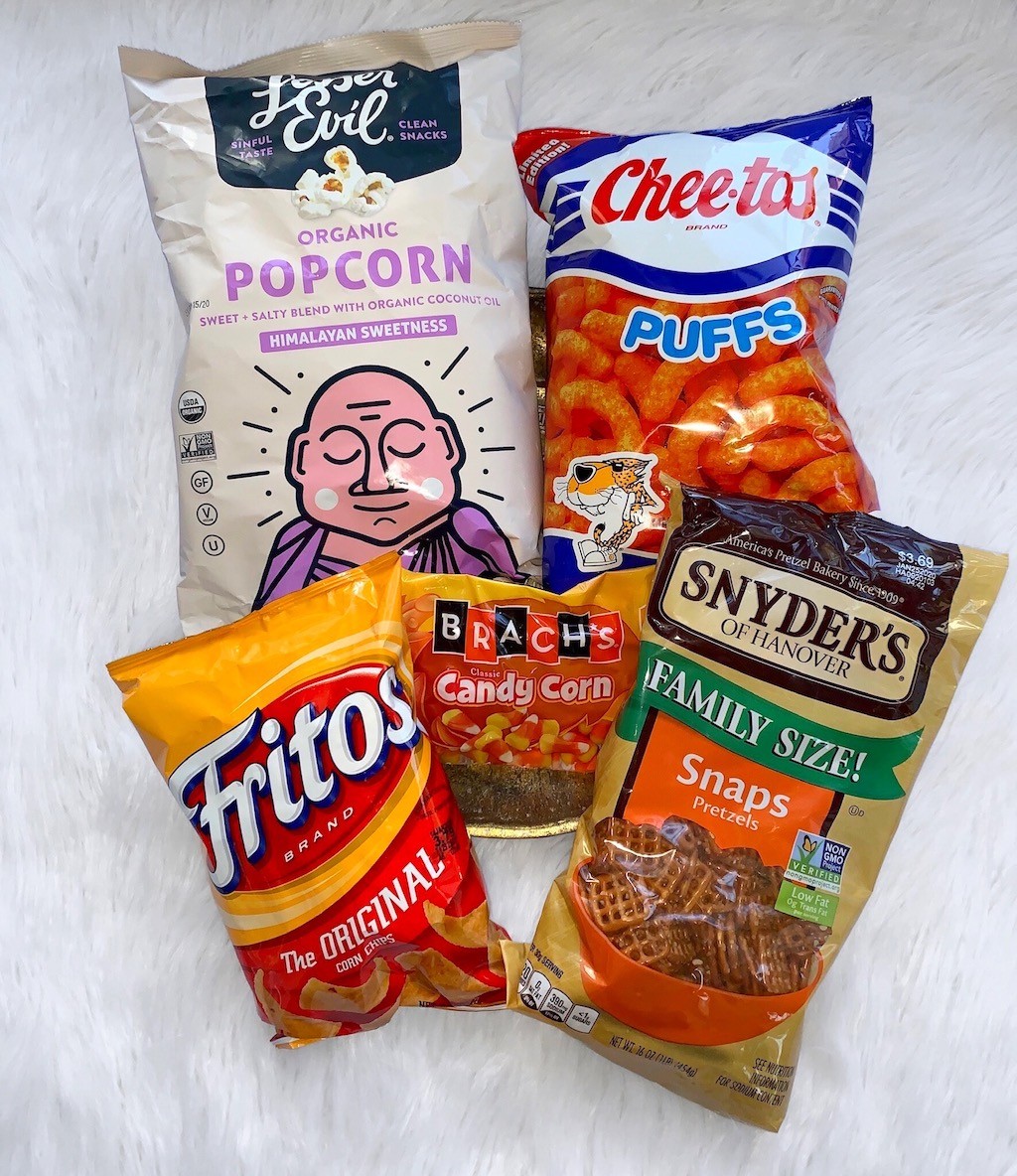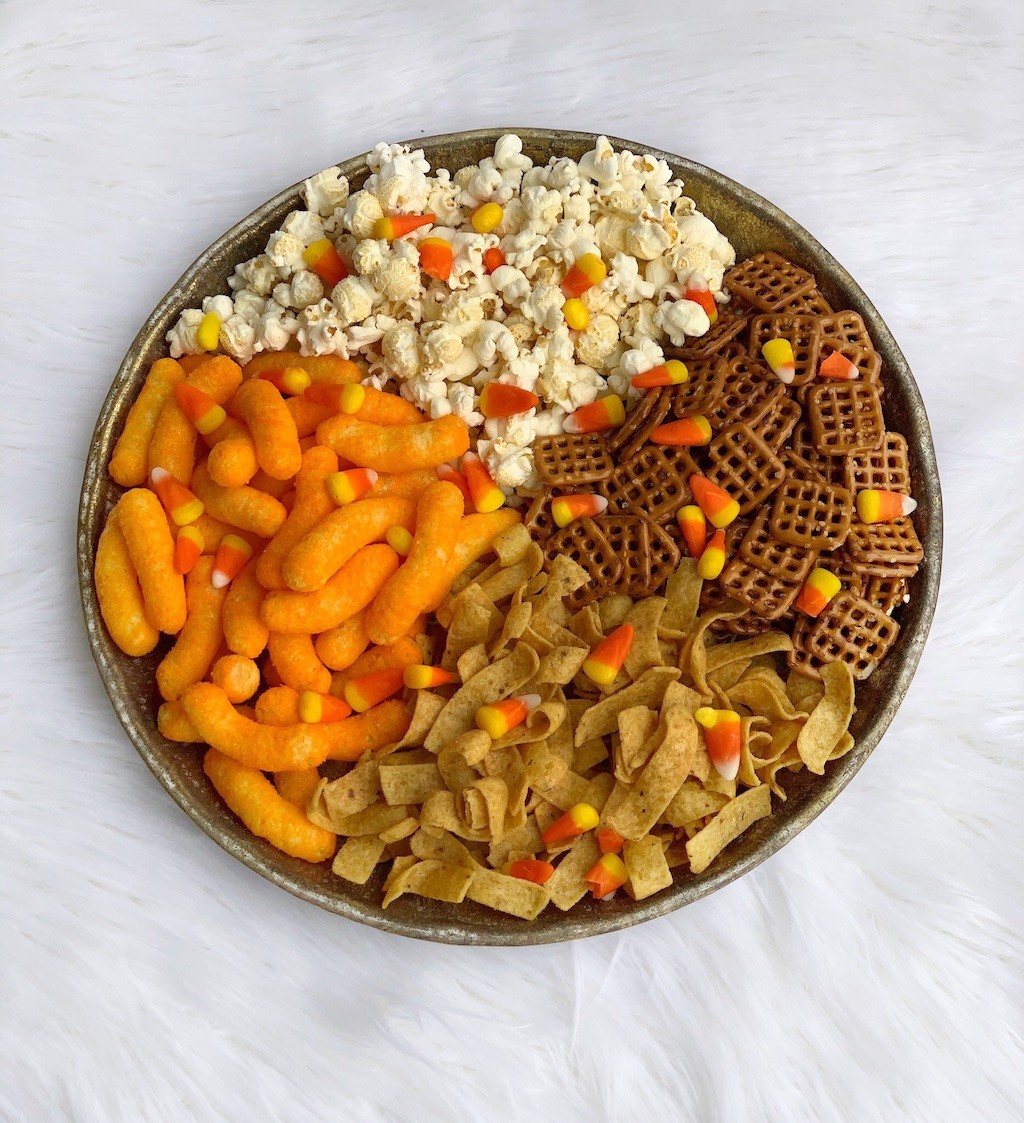 Snack Board: This was an easy one for me. I chose my favorite snacks and added one of my husband's childhood favorites-Fritos. To my eye the candy corn adds a little dimension, but you can choose to add a candy or not. Either way this board will be devoured quickly!! I think it's perfect for your movie loving friend. After all, who doesn't love to snack while watching a movie (or reading a book or playing a game…)
Cookie Board: In the holiday spirit a cookie board will always be a welcome gift. I'm not a baker so I'll be honest and tell you when I make this one all the cookies are store bought. If you are a baker then this board is a perfect one for you to make-and your friends and family to eat! But there are so many great store bought cookies as well that either way it's perfect!
Faux Fondue Board: Start this tray with little bowls of dipping sauces including chocolate, caramel, and nutella. For this board you can choose from a variety of goodies such as fruits including but not limited to strawberries, sliced bananas, sliced apples (don't forget the lemon!), grapes, and other goodies to dip such as marshmallows, pretzels, graham crackers, sliced pound cake, cookies. Whatever you like to dip in sauces. Include some wooden or metal skewers and this board is good to go.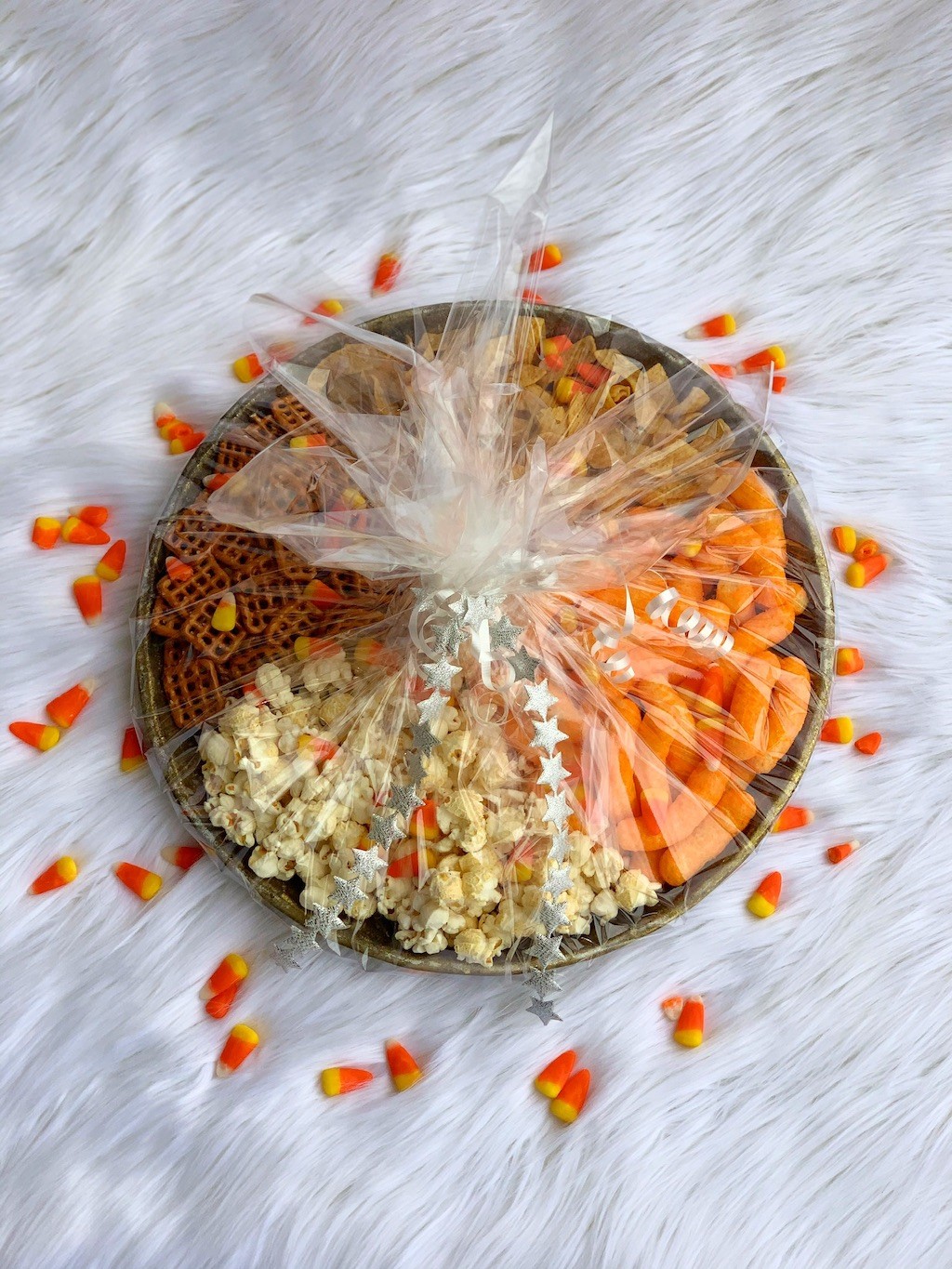 Whatever board you decide to make wrap it in cellophane gift wrap and tie it with some ribbon and you've got a wonderful hostess, birthday, new house (because bringing sweets wishes the occupants sweetness in their new home!) or just because. Enjoy!
SHOP THIS POST: