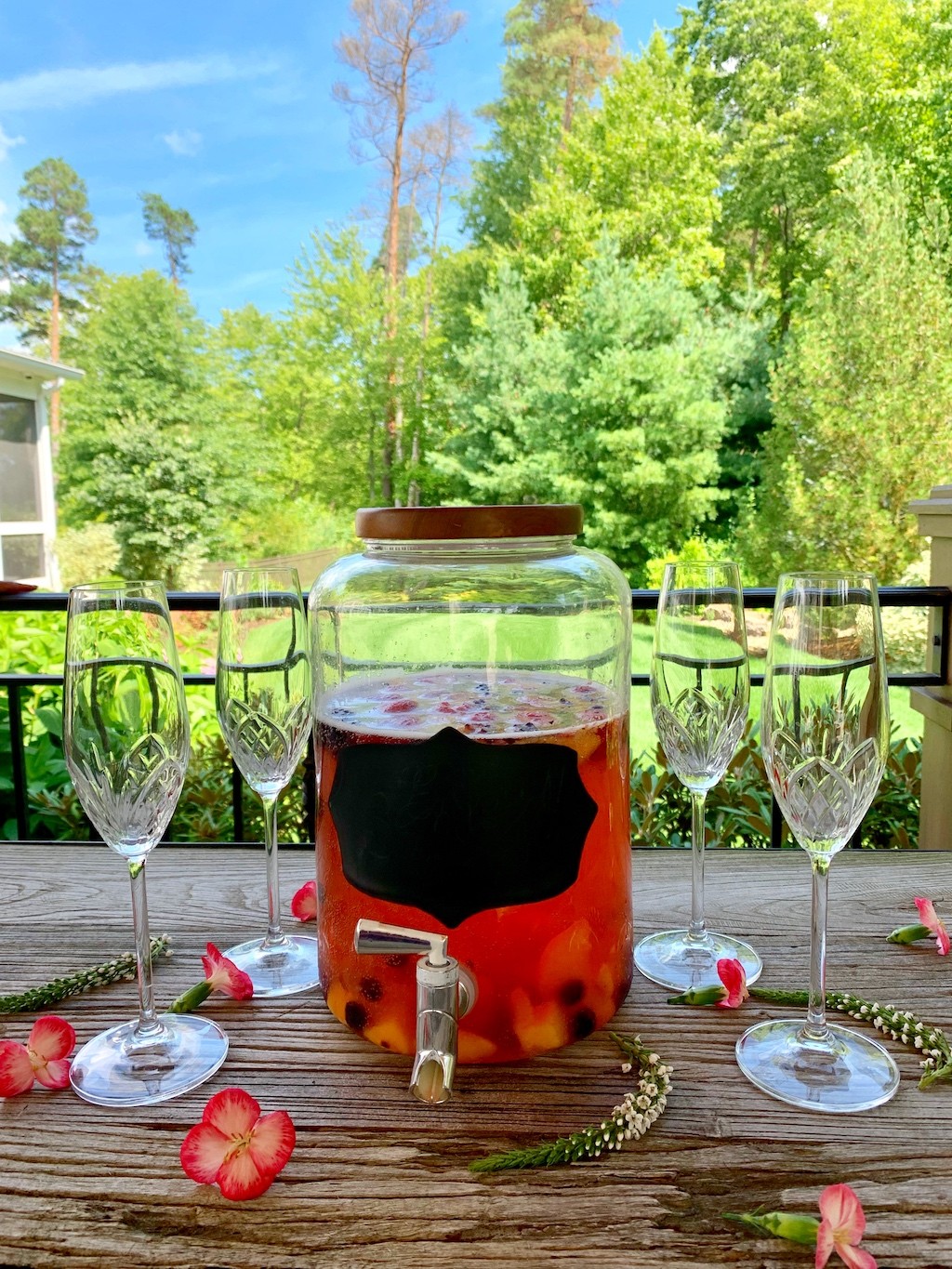 I'm not ready for summer to be over yet and will do anything to keep it around for just a little bit longer! I decided to make this fruit infused drink for my Labor Day party because just looking at it makes me feel like summer weather will be here for a while longer (although in Cleveland ya never know!) Also, I always drink my champagne with a strawberry, a tradition my husband's family has had for years, so this fruit infused drink just seemed like a natural for me.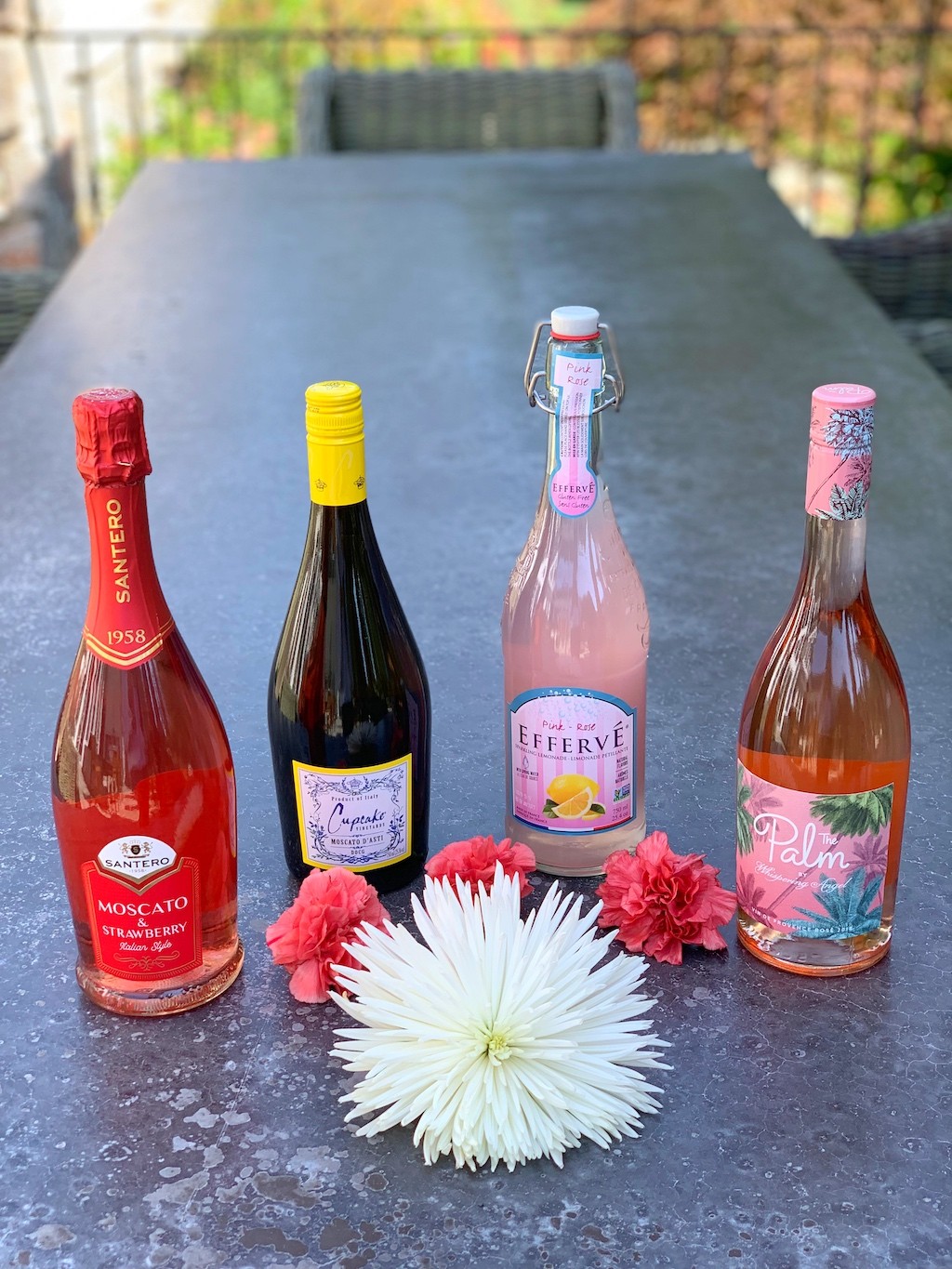 Start by cutting up the fruit into bite size pieces. Obviously if you use berries most won't need to be cut. You can also use frozen fruits that are precut. Put the fruit into your pitcher.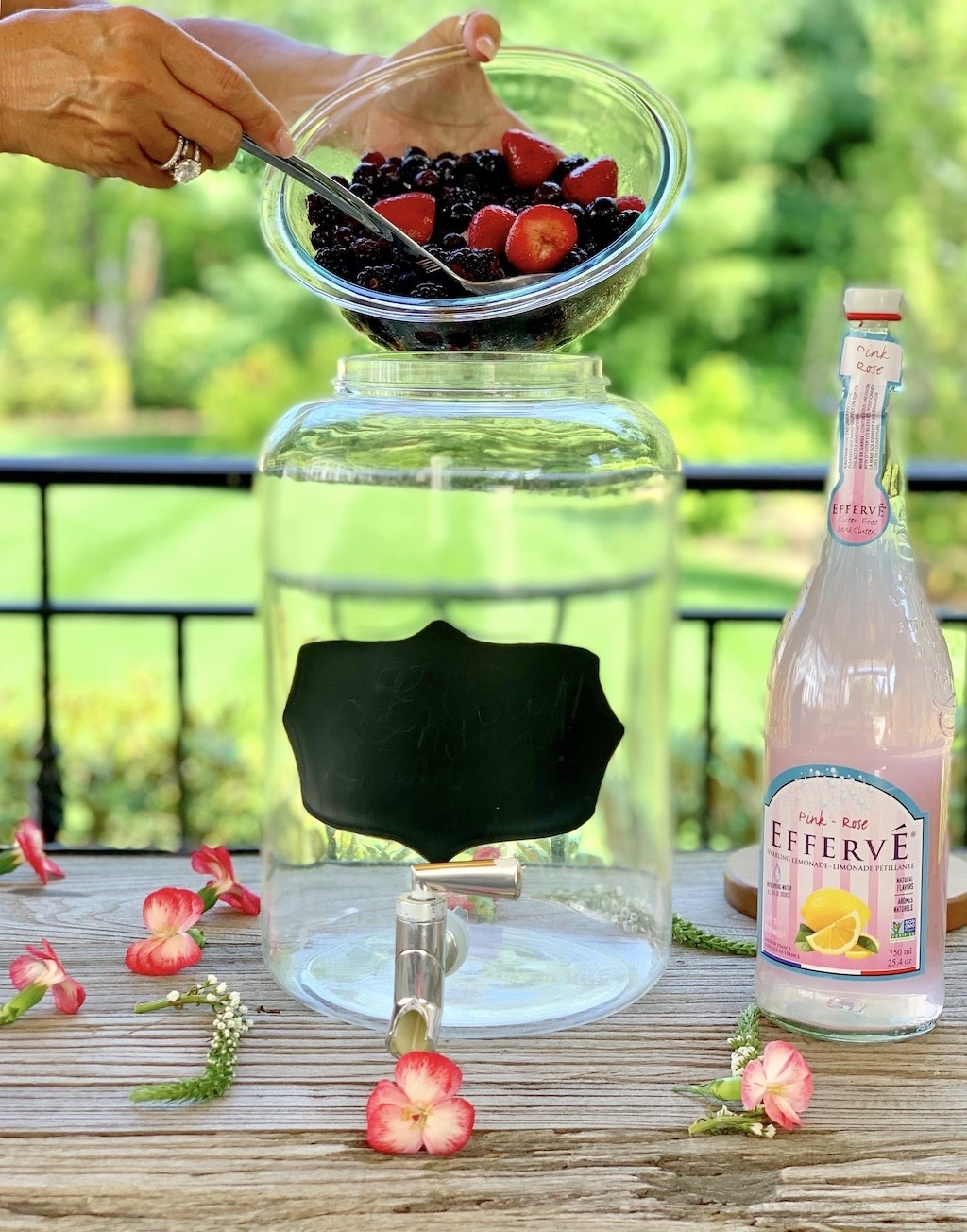 There are so many variations of this drink you can make, so choose your favorite wine or go with a lemonade or sparkling juice for a non-alcoholic version.I decided to use pink lemonade and added a bit of prosecco for the adults. You can also make it with just the lemonade and leave a bottle of champagne on the side for those who wish to indulge!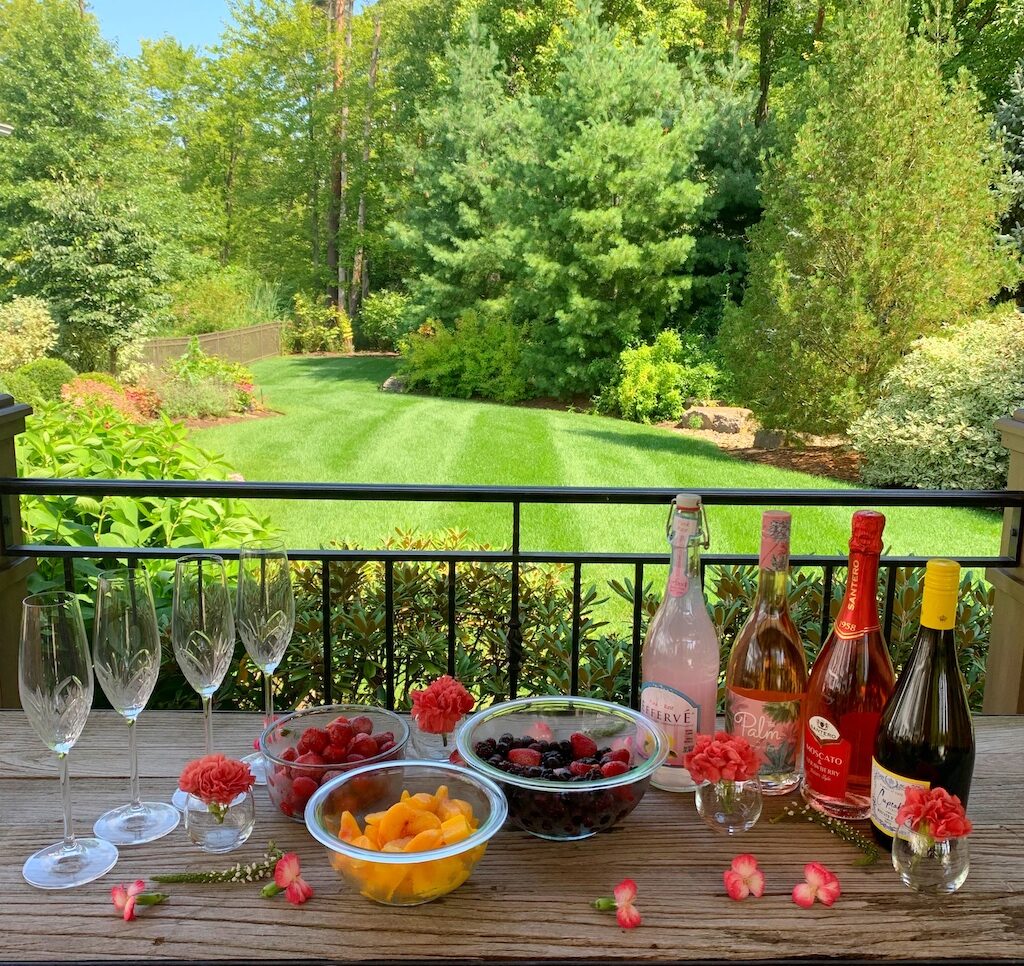 If you want your guests to be able to create their own drinks you can put out bowls of fruit and bottles of wines, lemonade, sparkling juice, champagne, whatever you choose and they can pick what they like to add to their own fruit infused drink. It's fun for kids also because they can use sparking lemonade or juices and will feel so cool drinking this fancy drink. Whatever you decide to use, enjoy your drink, the fruit, and your summer days!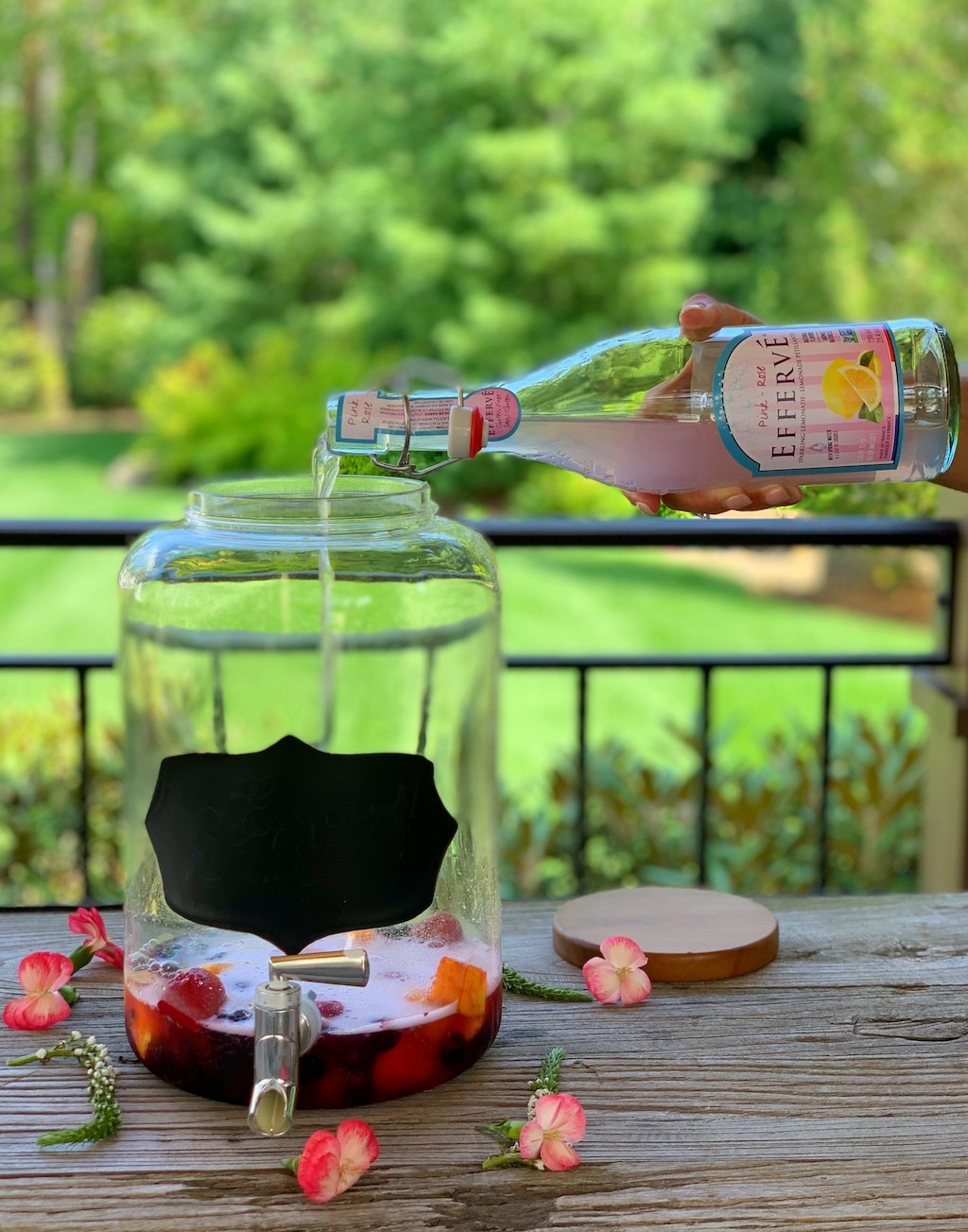 What you'll need:
pitcher
glasses (whatever kind of glasses you choose, I like drinking it from champagne glasses-it makes me feel fancy!)
bowls (for the fruit)
spoon
ice bucket (optional if the wine's not cold or to leave on the side. I prefer not to add ice to the pitcher as it waters down the drink.)
chalk stickers & chalk (optional you can use them to label the pitchers)
Ingredients:
fruit (frozen or fresh)
lemonade and/or sparkling juice
champagne and/or your favorite wines
ice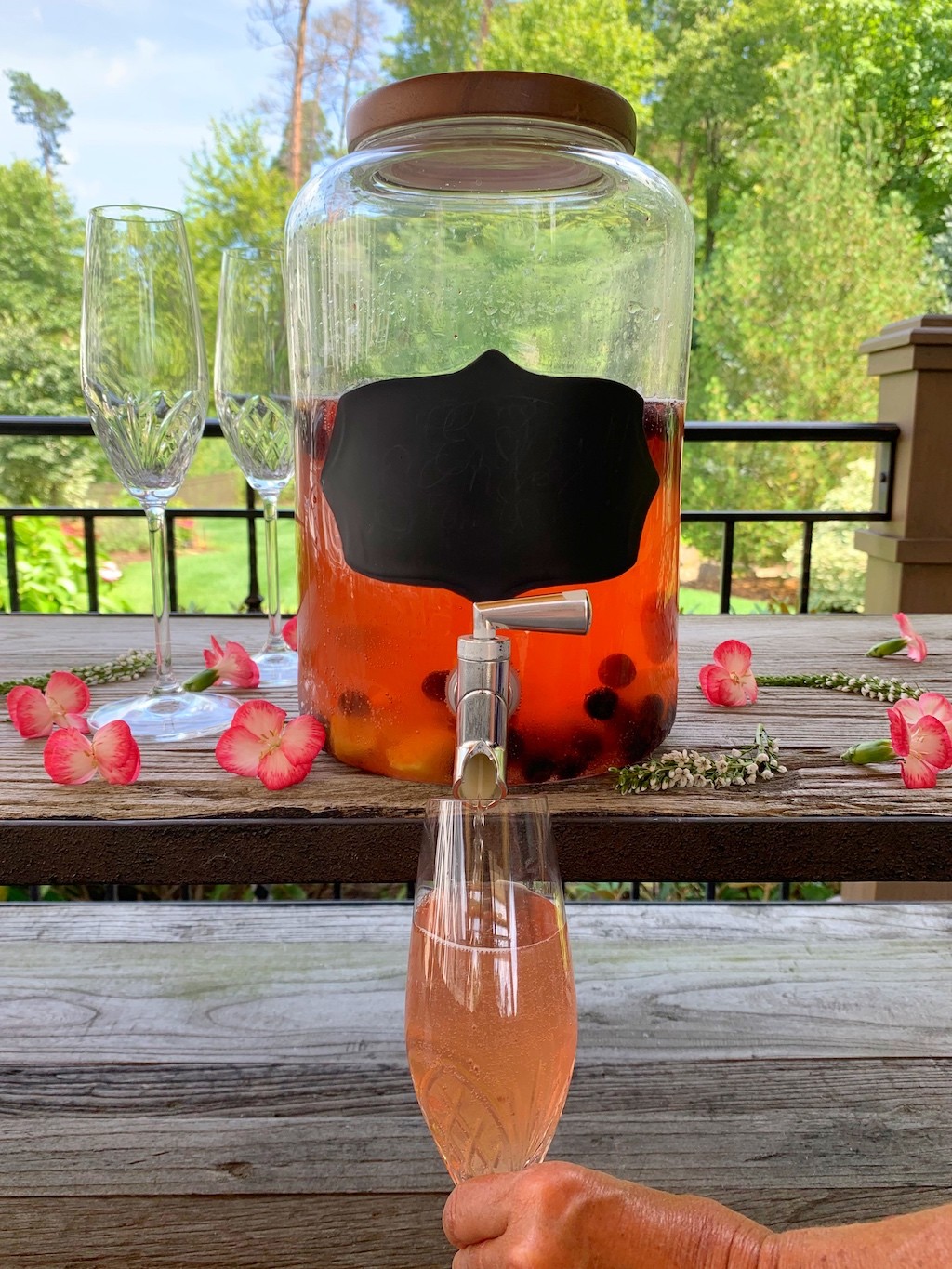 Since the fruit can't fit through the spout of this pitcher I leave some bowls of fruit on the side to add to the drink. You can also use an open top pitcher where some fruit will pour into the glass or use a spoon to scoop some out .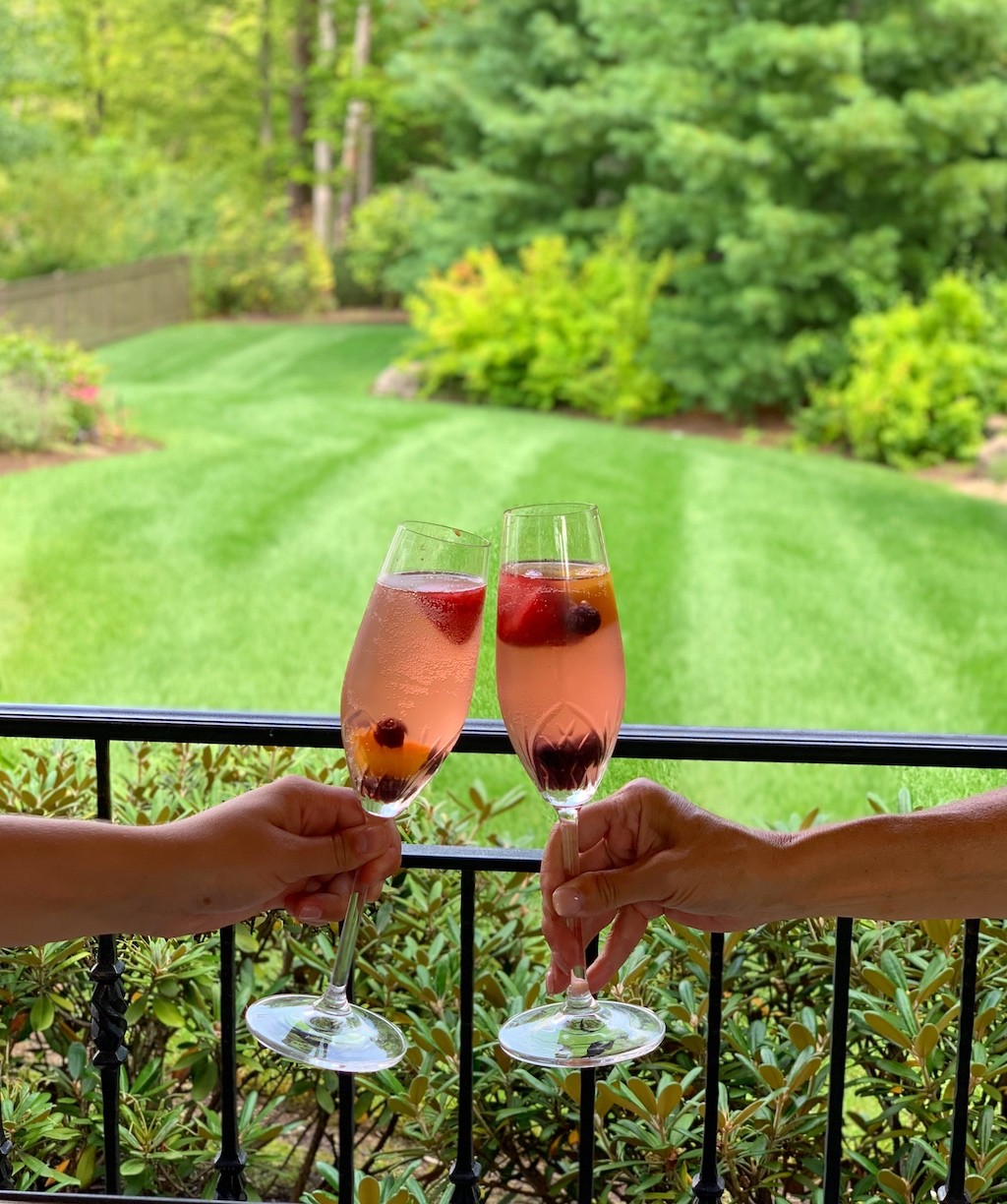 Let me know what you put in your fruit infused drink, and remember always drink responsibly. Cheers!
SHOP THIS POST AND MORE: