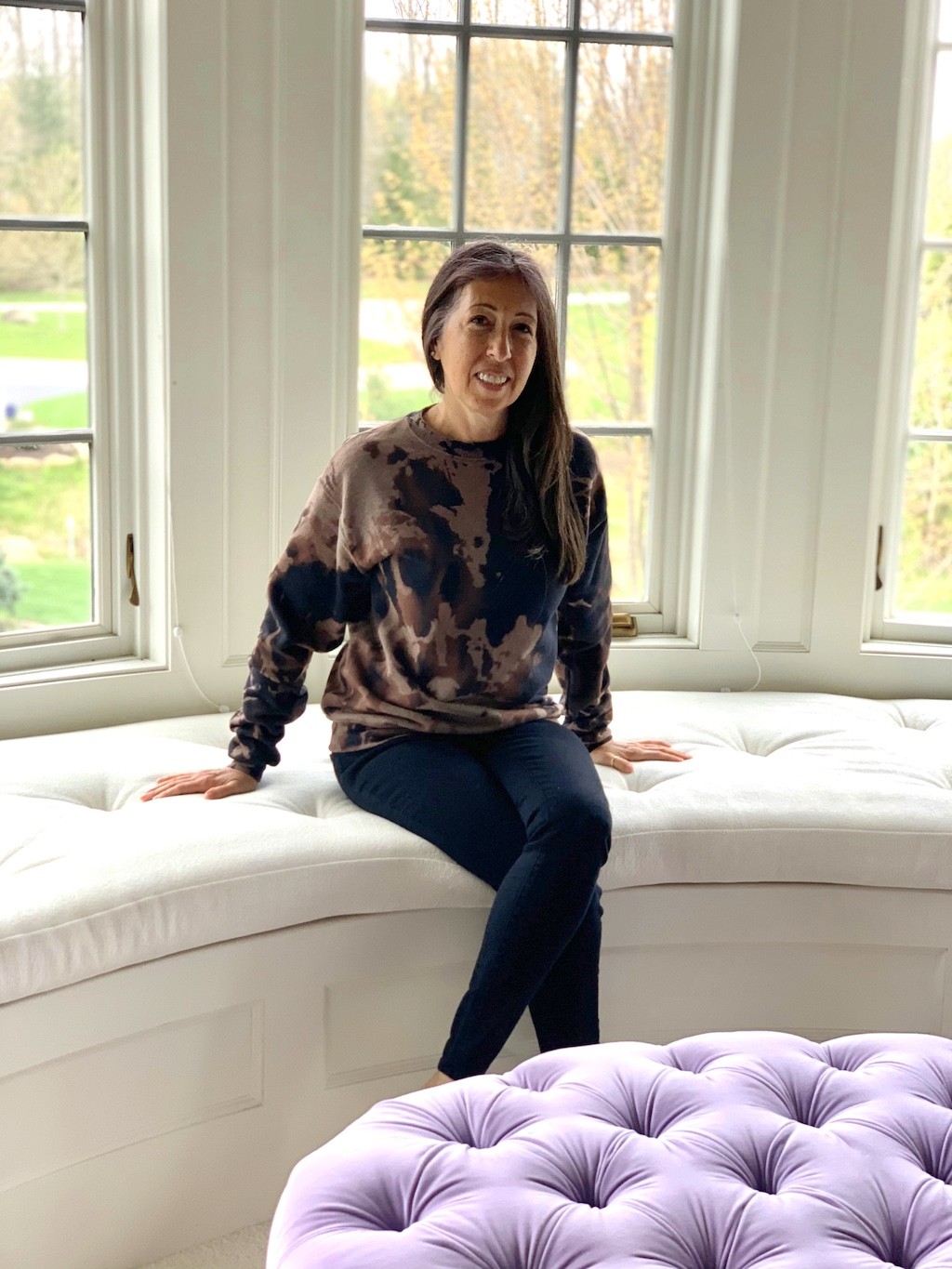 My daughter came home a few weeks ago wearing the cutest tie dyed sweatshirt. When I asked her where she got it and did it come with matching sweatpants, she told me she made it herself. So I immediately ordered a sweatshirt and sweatpants so we would have a project to do while sheltering at home.
I actually ordered two sweatshirts. At first I got one with a hood and when I tried it on I decided I wanted the option of one without a hood as well.
*Important: Please read before you begin. I'm not sure what surfaces are bleach safe so before you begin make sure yours won't be damaged by the bleach. If you're not sure use an alternative place or method. Also, make sure wherever you do this is well ventilated and wear gloves if you can, either latex or dishwashing gloves. If you don't have gloves be sure to wash your hands well.
Materials:
sweatpants | sweatshirt | rubber bands | bleach | water | plastic sandwich bag | scissor | access to water for rinsing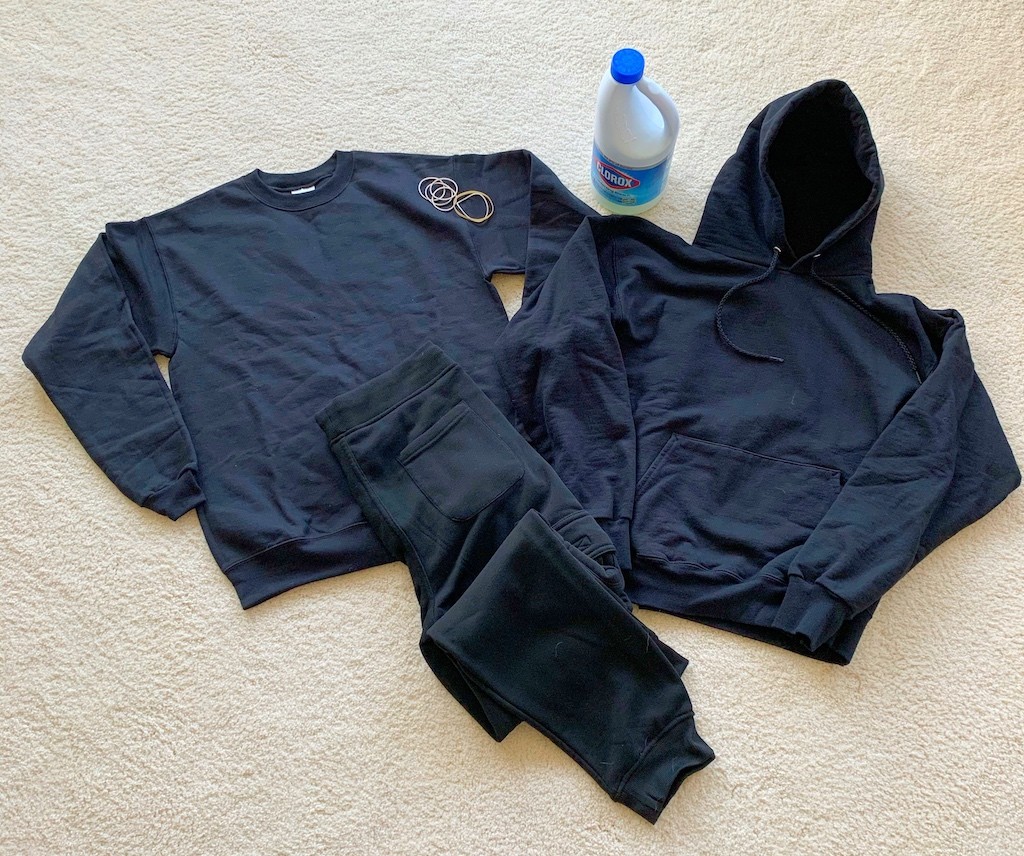 Step 1:
Rubber band your sweatshirt or sweatpants. I just bunched the sweatshirt together and put the rubber bands randomly around it.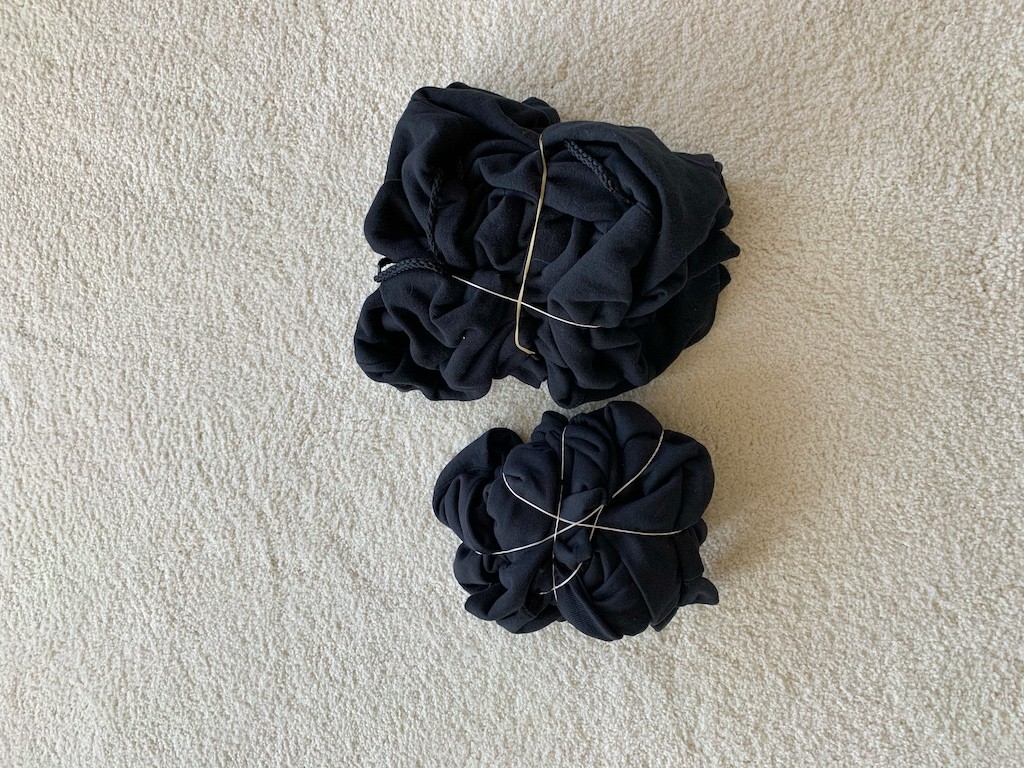 Step 2:
Place rubber banded item in the tub.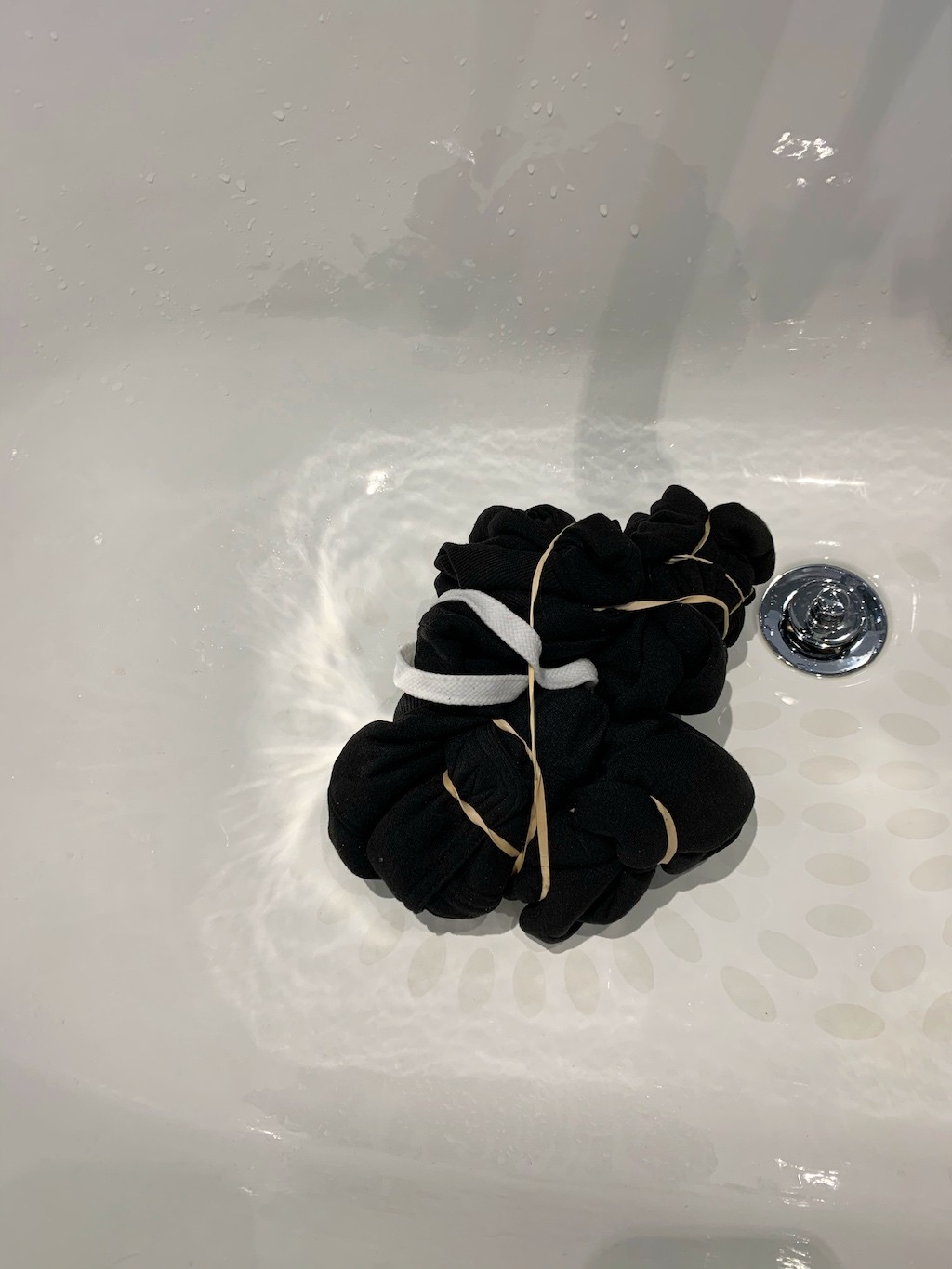 Step 3:
Fill the ziplock bag about 3/4 full with half bleach and half water.
Step 4:
Over the tub, cut a small corner of the bag.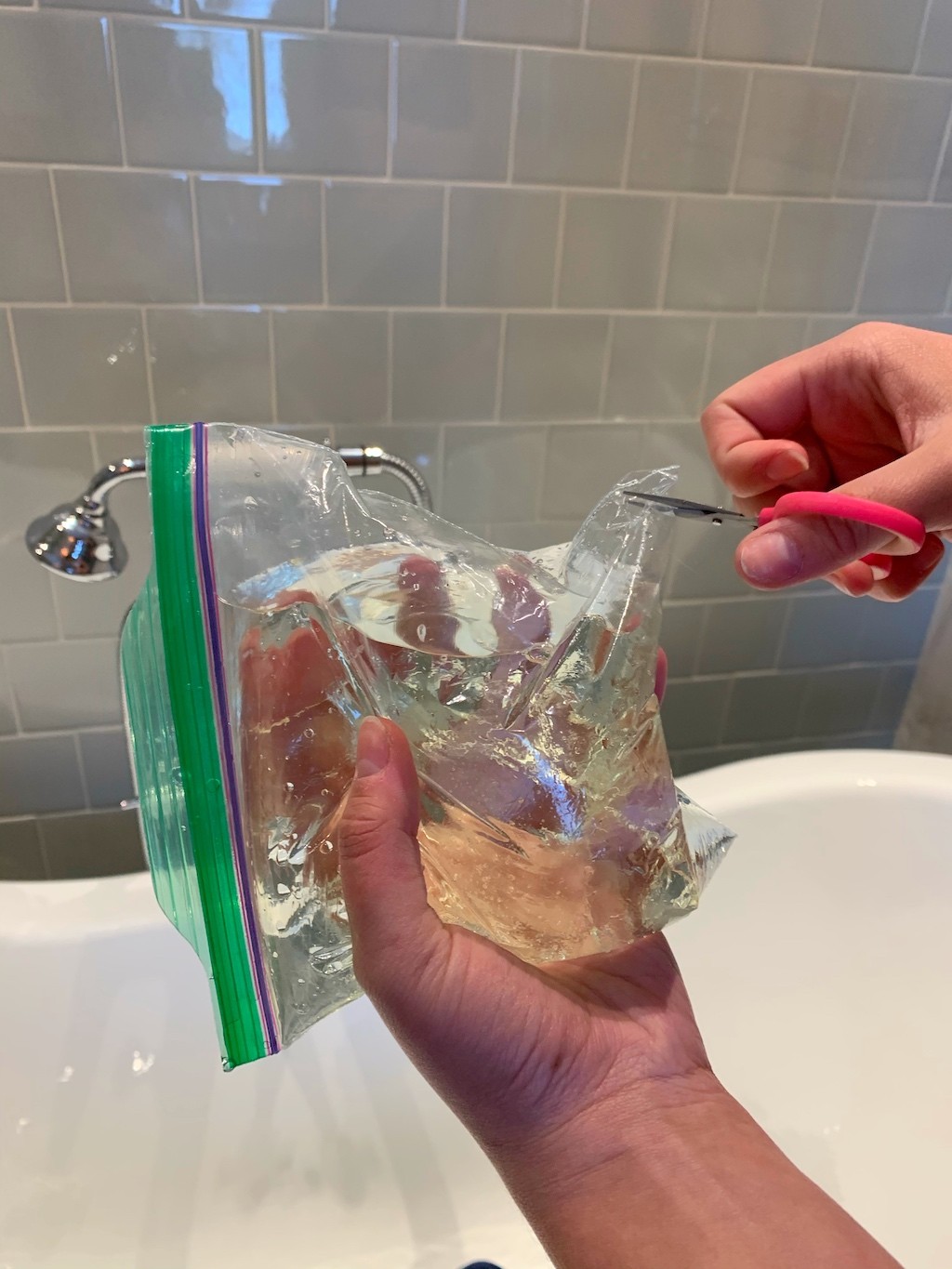 Step 5:
Pour the bleach/water mixture over your garment, turning the piece as needed. Refill the bag if you want to add more bleach to your piece.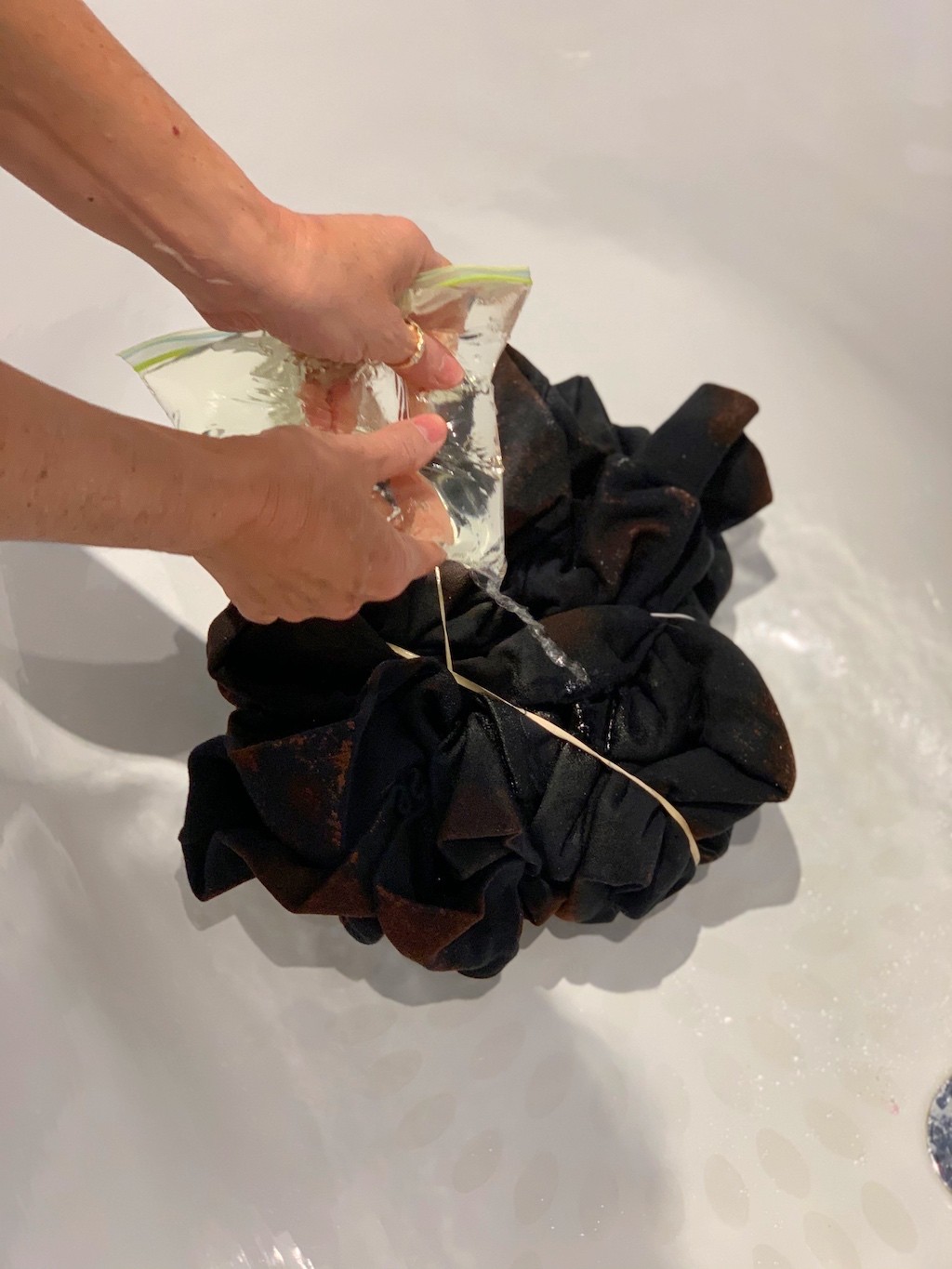 Step 6:
Let piece sit for 8-10 minutes.
Step 7:
Keeping the bleached item in the tub, remove the rubber bands and rinse under water squeezing the excess as you go.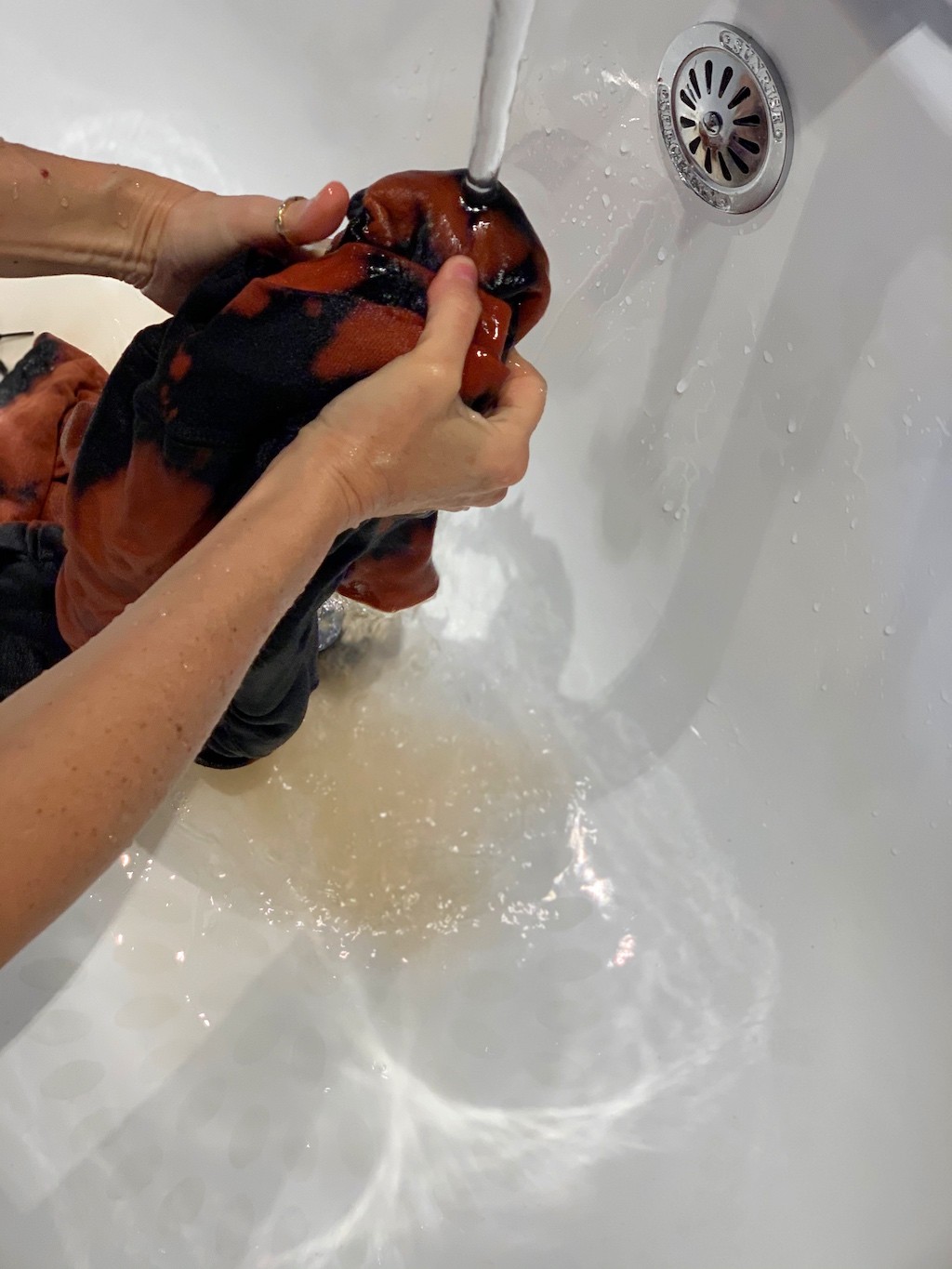 Step 8:
Hang-I hung mine in the shower so if there was any dripping I wouldn't have to worry about it.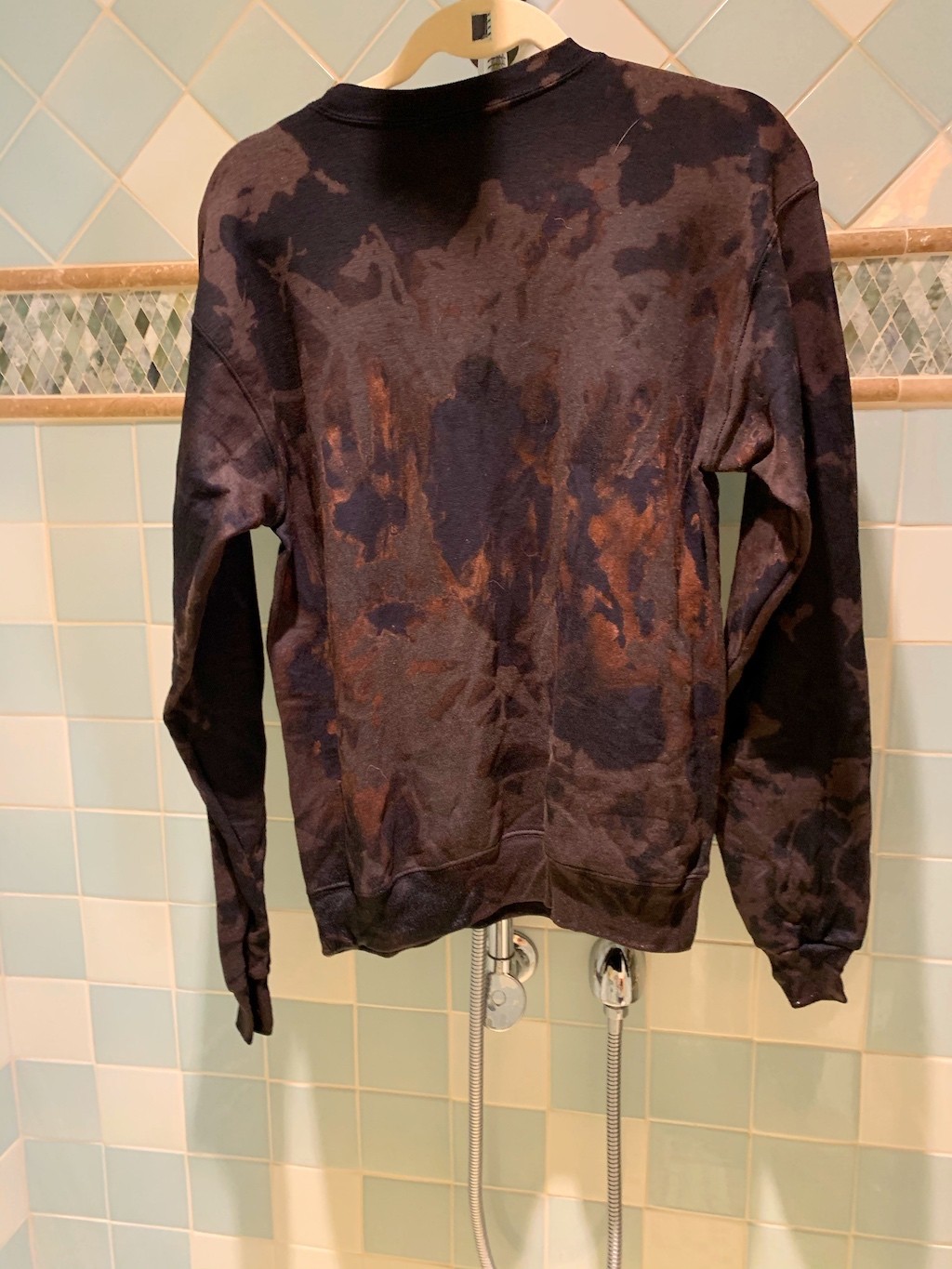 Step 9:
Rinse the tub or wherever you did your bleaching.
Step 10:
Wash your hands.
Step 11:
I then washed each piece in the washing machine. To dry, either hang dry or use the dryer keeping in mind that it could shrink.
Step 12:
Enjoy your tie dye!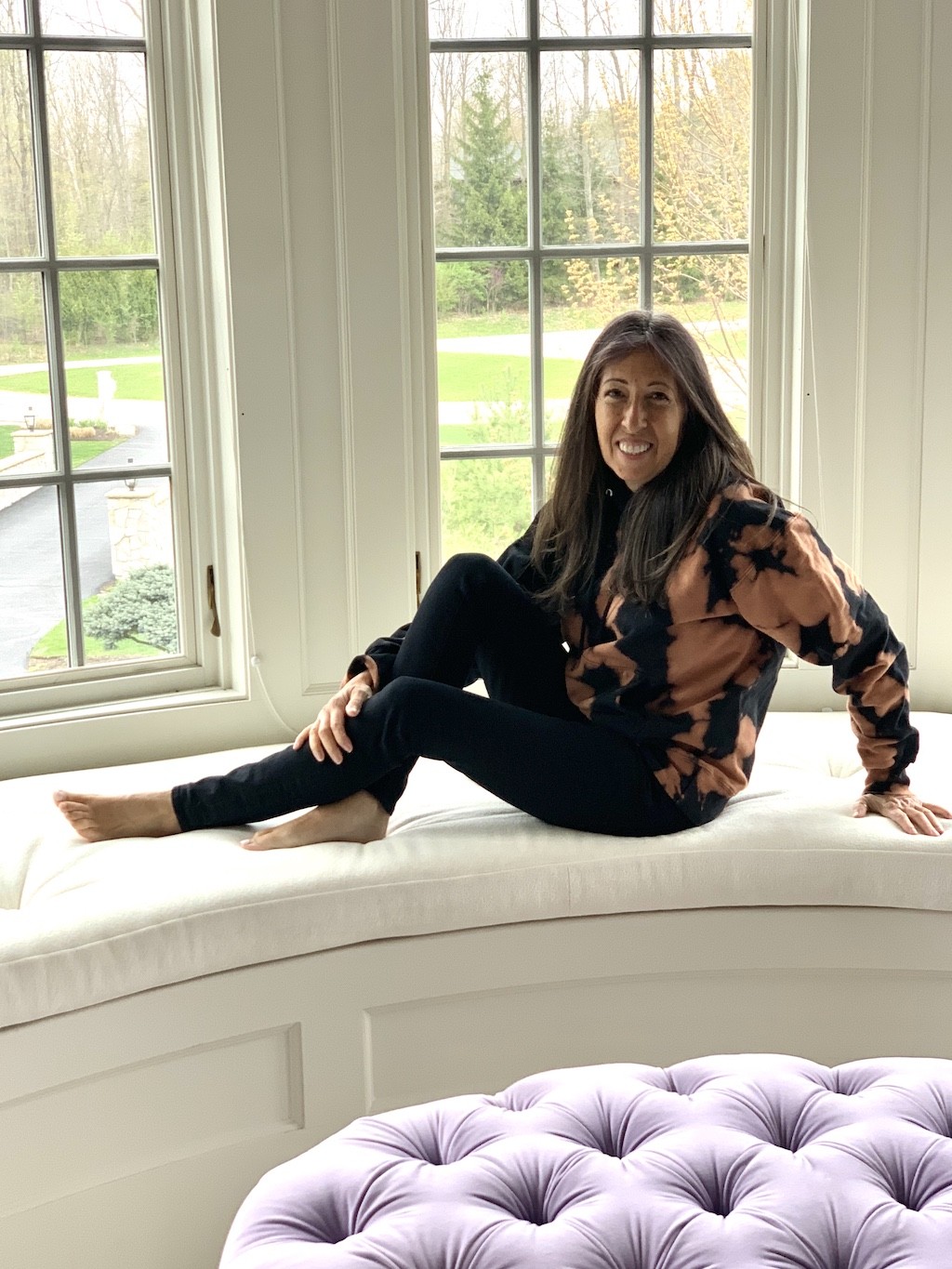 So you might have noticed that there are no tie dyed sweatpants. Well, it wasn't for lack of trying. What happened when the pants were bleached was, well, nothing! At first I couldn't figure out why and then I looked at what they were made of. The pants were 100% polyester and the sweatshirts were 50% polyester/50% cotton so I guess make sure whatever you want to bleach tie dye is at least a 50/50 blend. I'm going to order different sweatpants cause I do want a set. I'll let ya know how the new ones work out!

Aside from the above method there are a few other methods you can use to bleach dye your clothes:
Follow the steps above in the tub or in the washing machine.
Put the clothes and bleach in a washing machine or in a bathtub and using a spray bottle filled with bleach and water spray to bleach the clothes.
Put your clothes in the washing machine, add bleach and then run a regular wash. You'll then need to remove the rubber bands and rinse the items.
Find a safe place outside and follow the steps above using a bucket instead of the tub with a plastic bag or spray bottle. Then use a hose or another bucket filled with water to rinse.