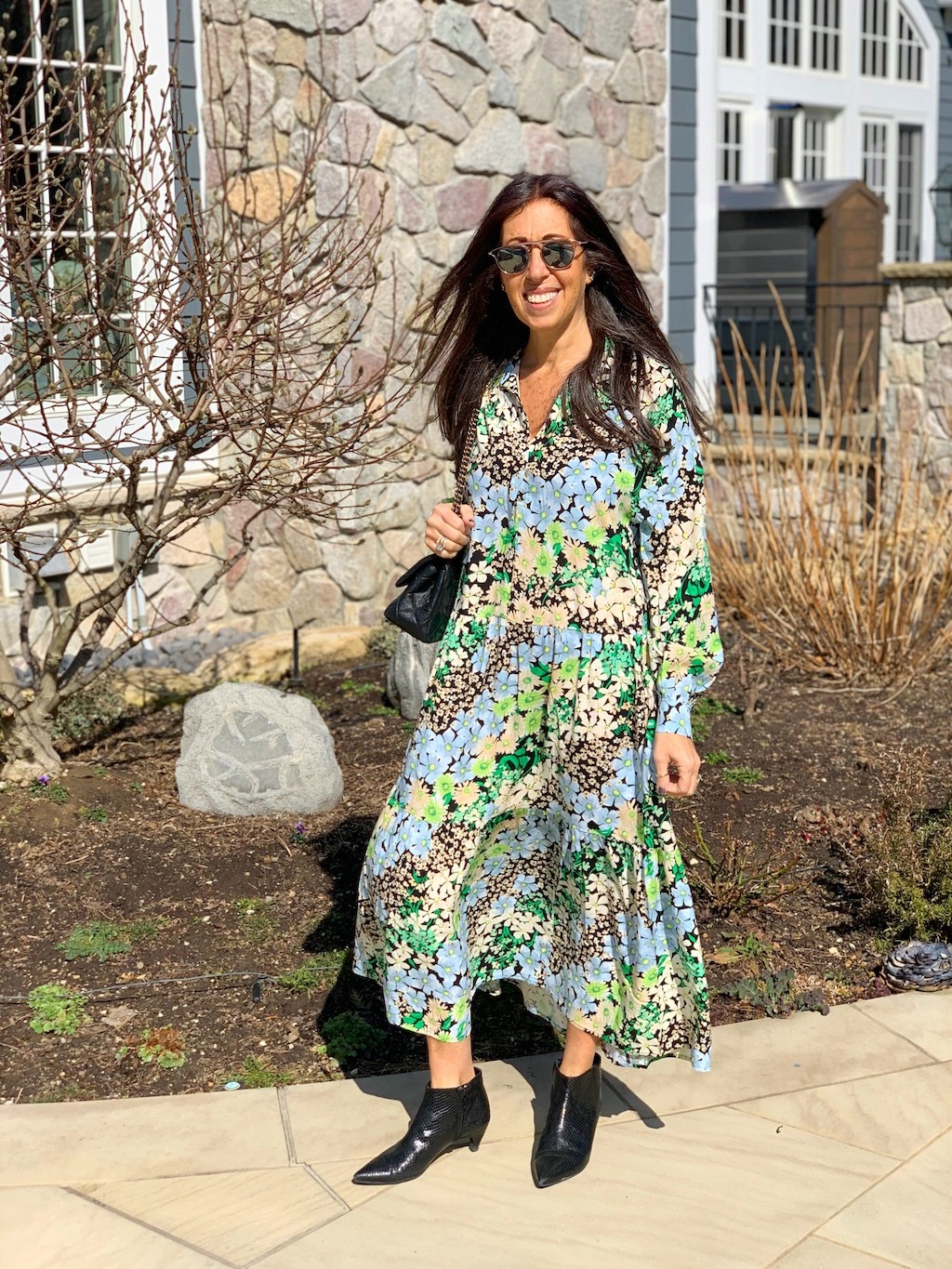 If you look at my closet I'd say about 80% of my clothes and accessories are black, 15% other neutrals, and the last 5% color. I'm okay with that, but often when I see others wearing color I like how it looks. So I have decided to try and add some color, as well as pattern, to my wardrobe!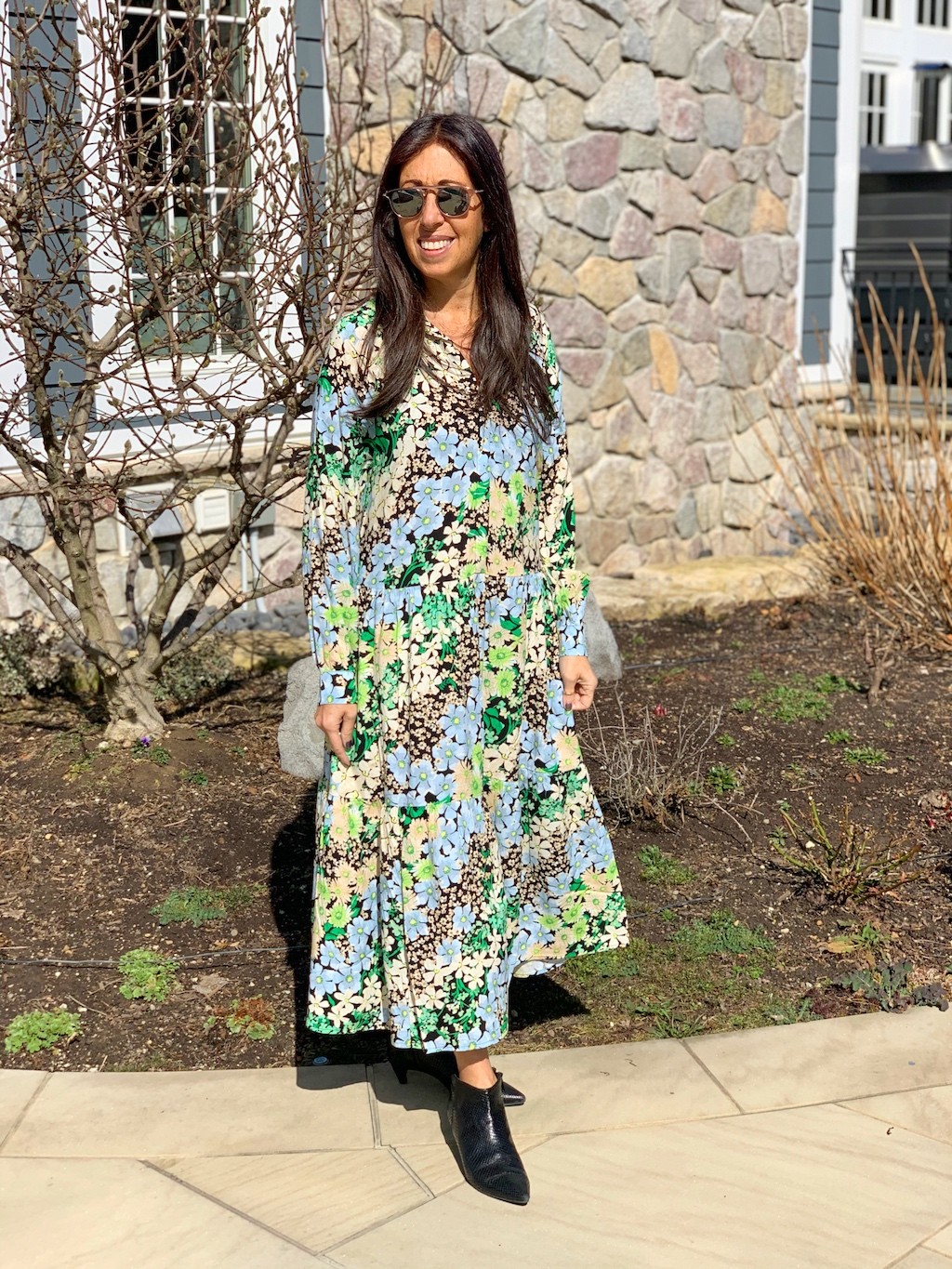 I love floral prints although I don't wear them often. This dress and jumpsuit stood out to me, I think that may be because they both contain some black so I'm not stepping too far out of my comfort zone.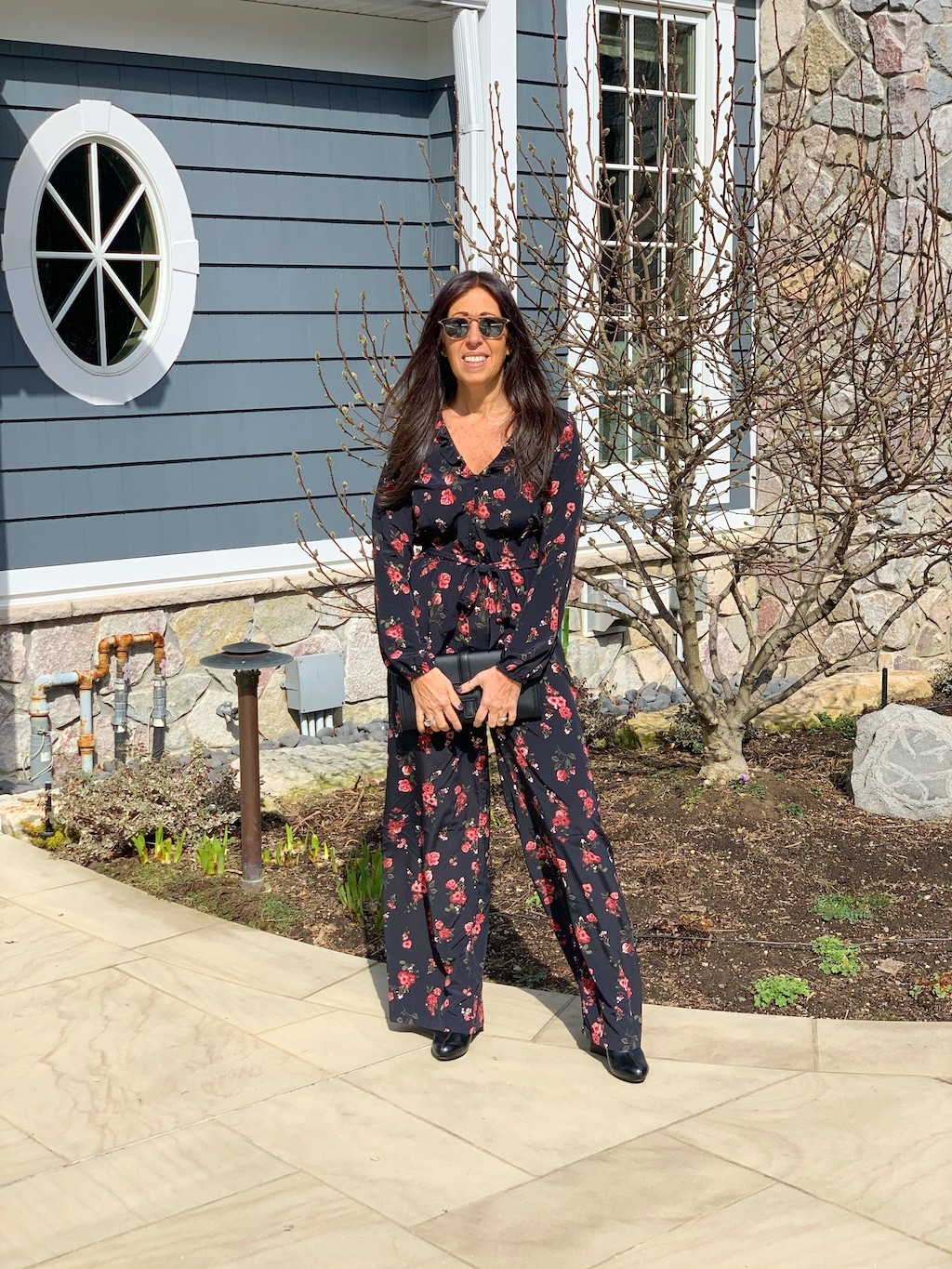 I paired both the jumpsuit and the dress with items from my closet. To wear with the jumpsuit I selected a black Hermes clutch and a pair of Stella McCartney mules. A pair of Miu Miu booties and a Chanel bag worked well with the dress.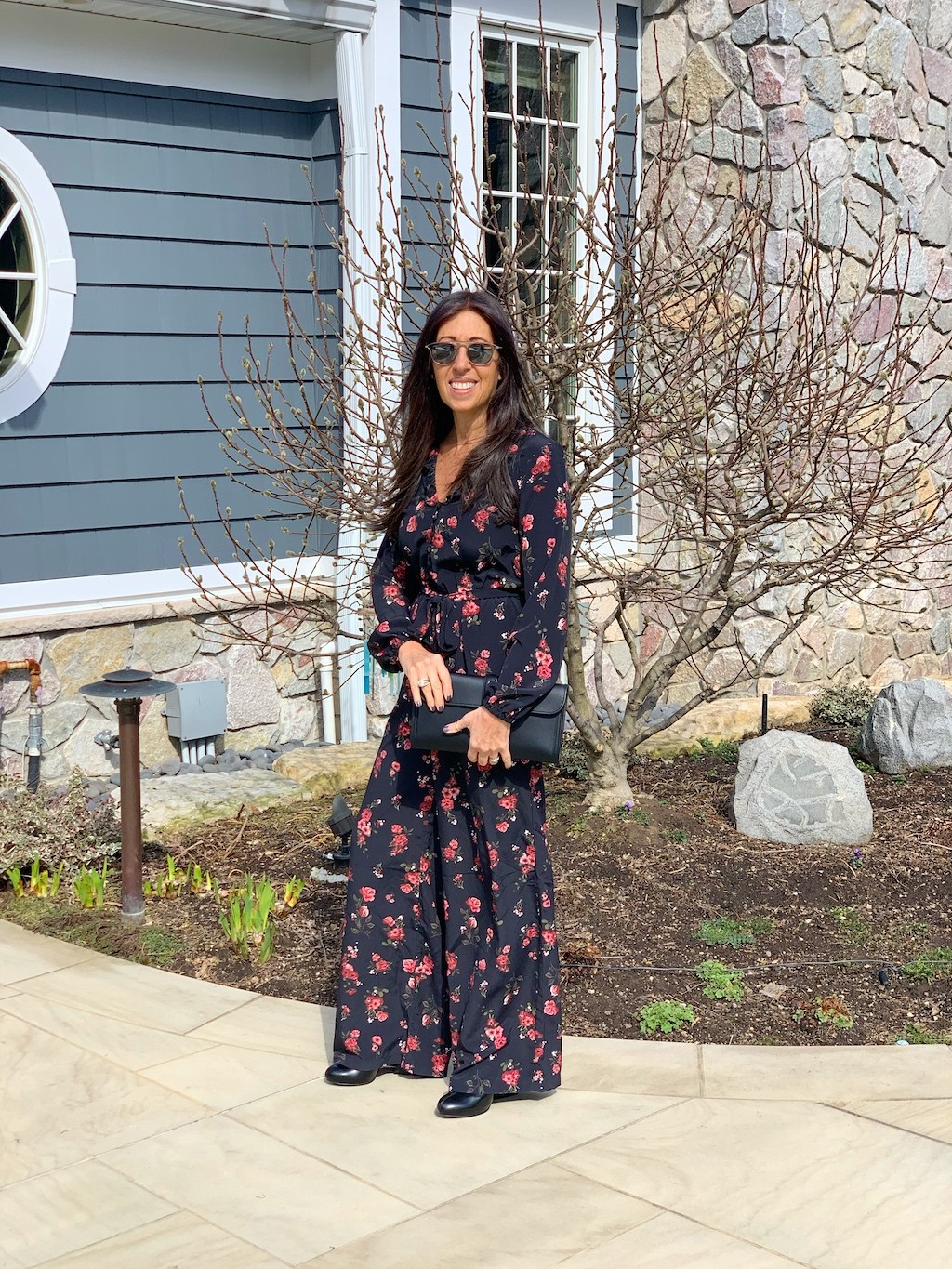 Both of these pieces are from H & M and can be worn now with a jean or leather jacket and booties, and then into the spring and on cool summer days or nights with sneakers or a cute pair of sandals.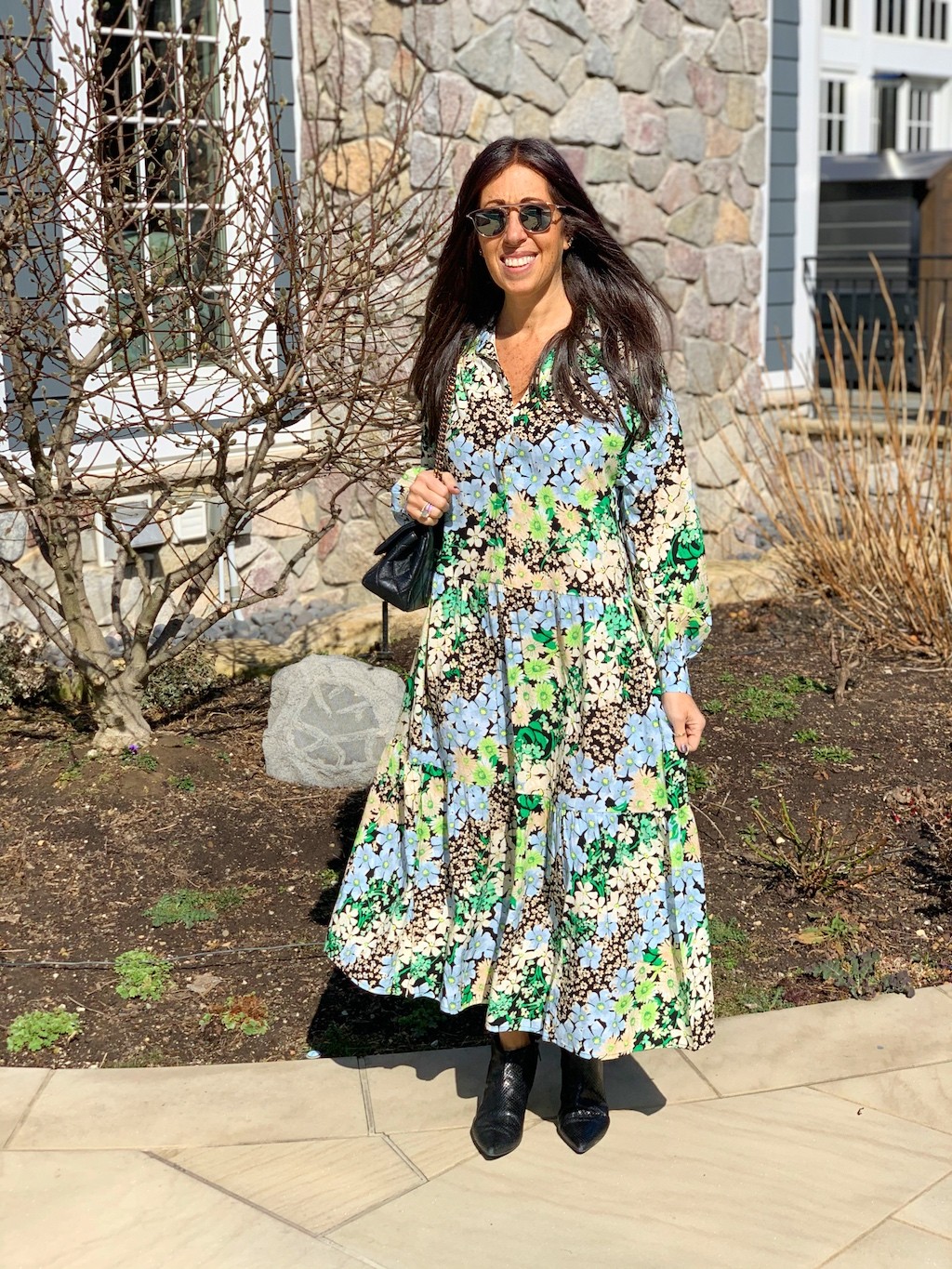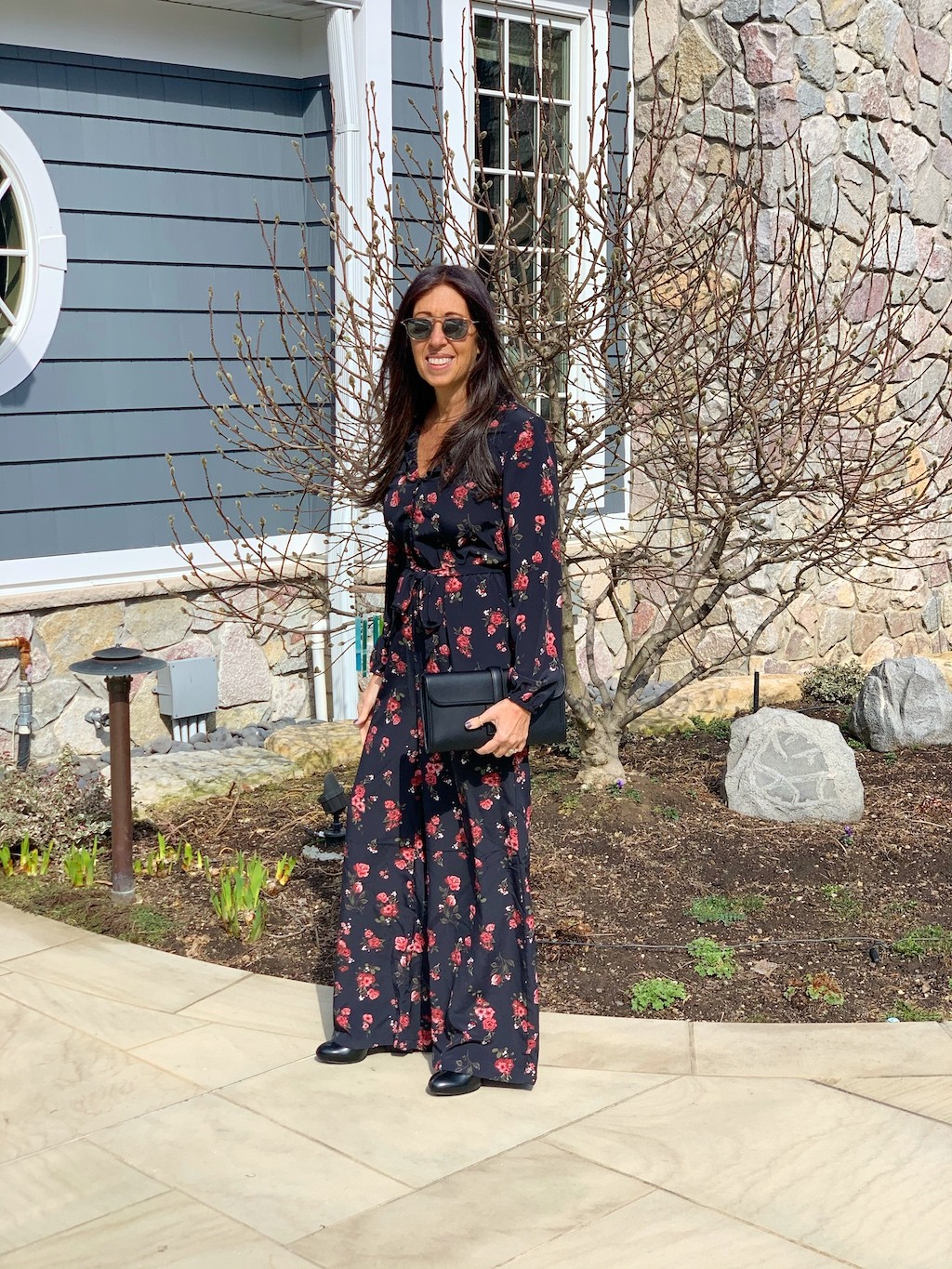 SHOP THIS POST:

SHOP DRESSES & JUMPSUITS: