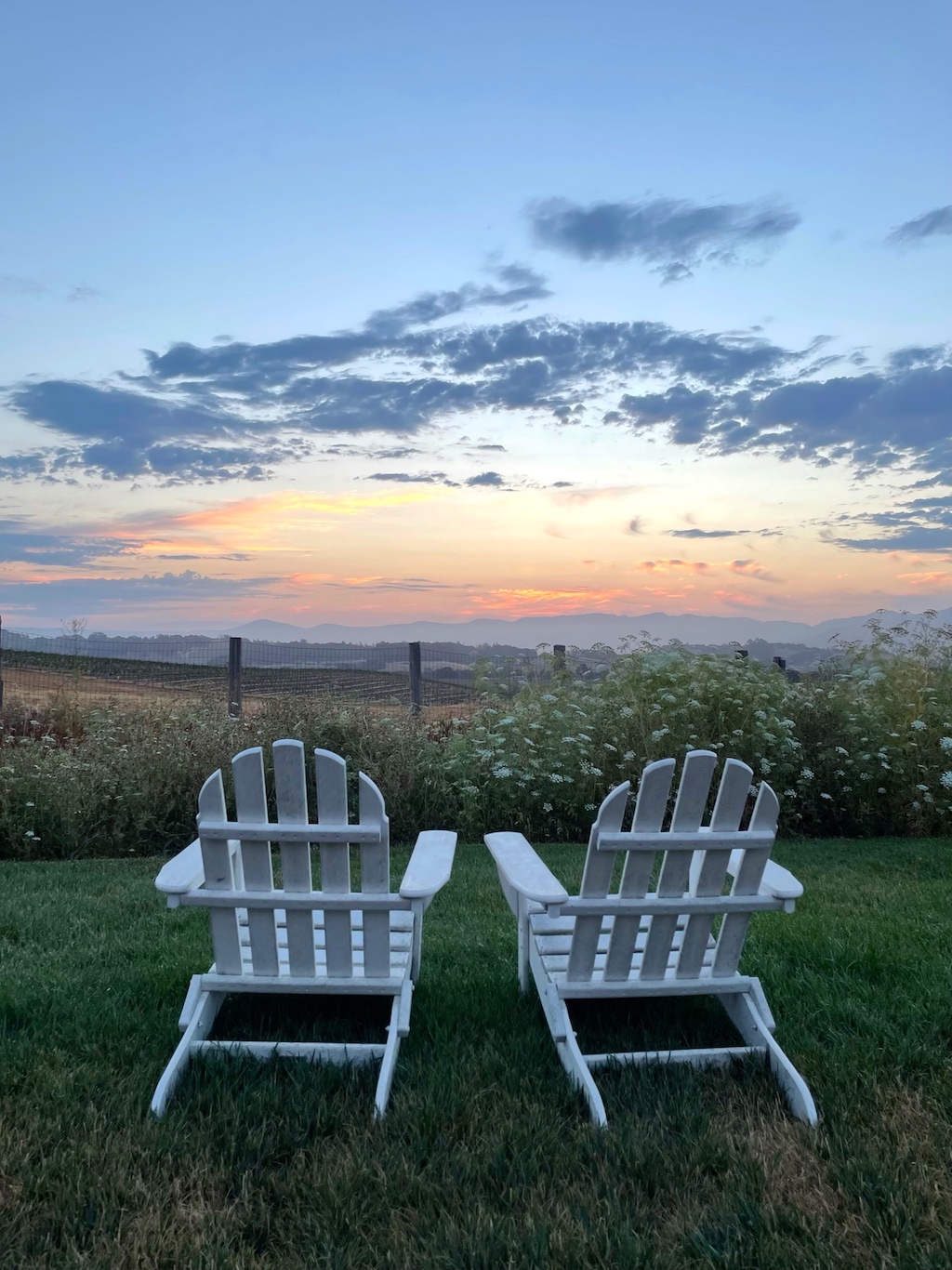 It has been such a long time since our family had been together (December 2019!), so we planned a family trip and I was thrilled that it actually all came together. Yes, I did think it might not-you know, someone couldn't get off of work or some other reason. But this was one time I was so very happy to be wrong!!
First stop: Napa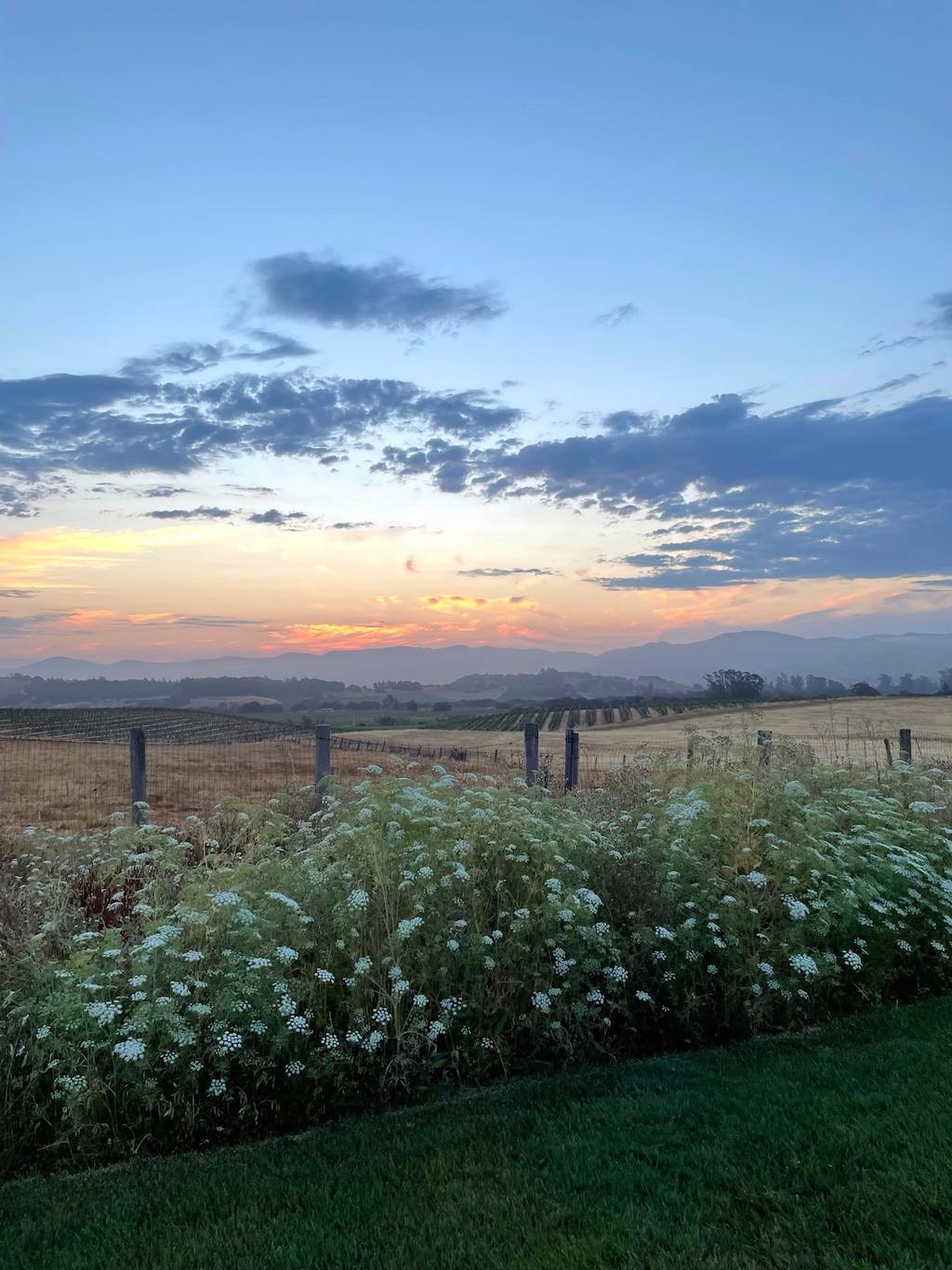 After our incredible mother daughter trip, my daughter and I drove from LA to Napa, about a 6 1/2 hour drive. We met everyone at Carneros Resort. To be perfectly honest, it started off a bit rocky. My daughter and I were the first to arrive and when we checked in they handed us a map and told us which house we were staying in. (We had a house for all the kids and my husband and I had a separate cottage). We got a bit lost but finally found it. We unloaded our suitcases and looked around. We were trying to find all the amenities it was supposed to have and called the front desk to ask some questions, but they were not very helpful. My daughter and I decided to go back in person and spoke with the general manager. She was so apologetic to hear that we weren't escorted to our house, shown around, and had someone carry our bags in. We were able to take our bags in ourselves-that didn't bother me, but I felt like if my husband had been there this never would have happened! Anyway, she came back to the house with us and we were given the tour we should have had to begin with. Despite this frustrating start, it ended up being a lovely place to stay.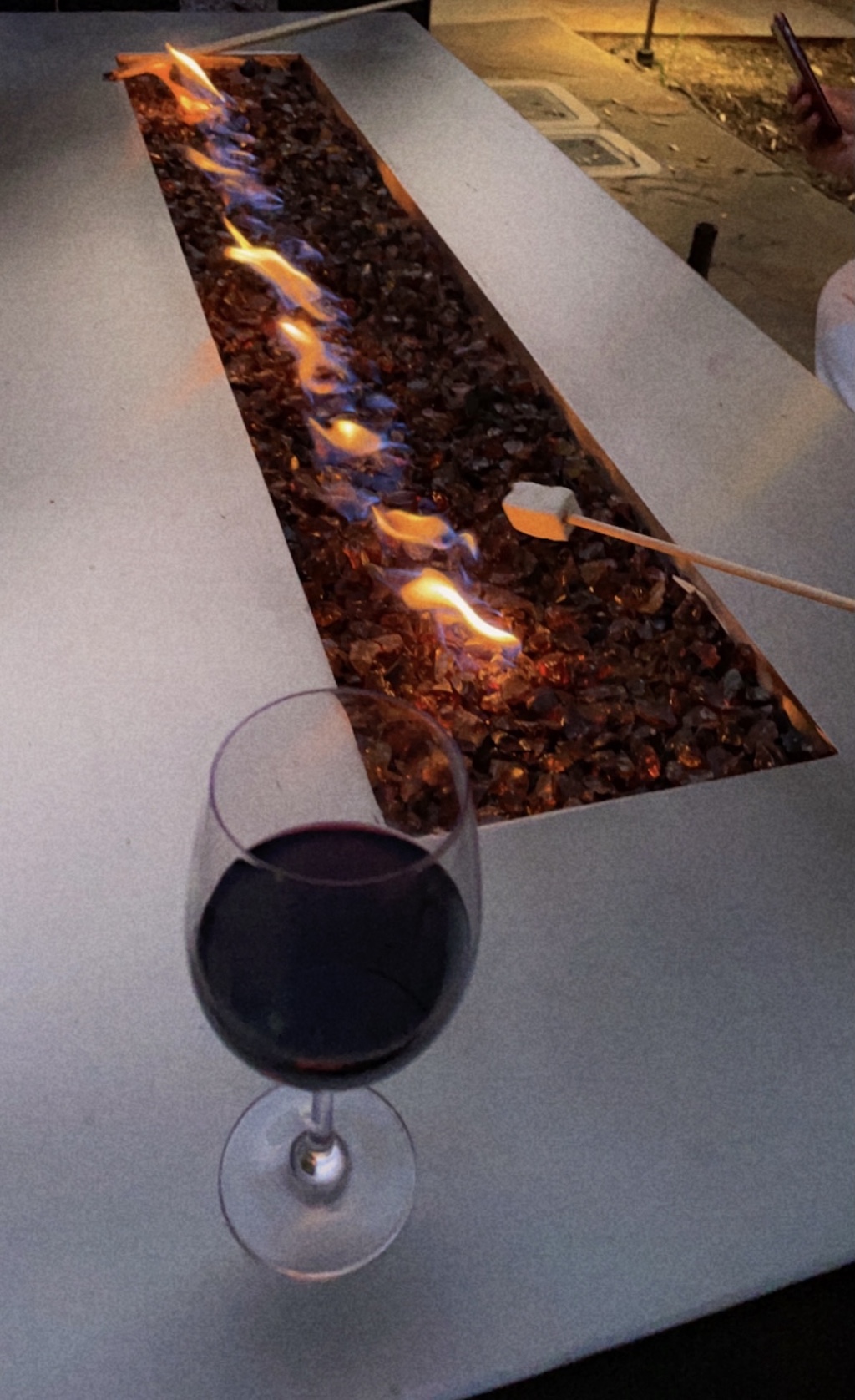 Our first night we had dinner delivered from the on site restaurant, Farm, and it was fantastic. The food was delicious, and it was fun to relax and eat at our own pace. My husband and I then went back to our cottage and the kids relaxed by the outdoor fire pit.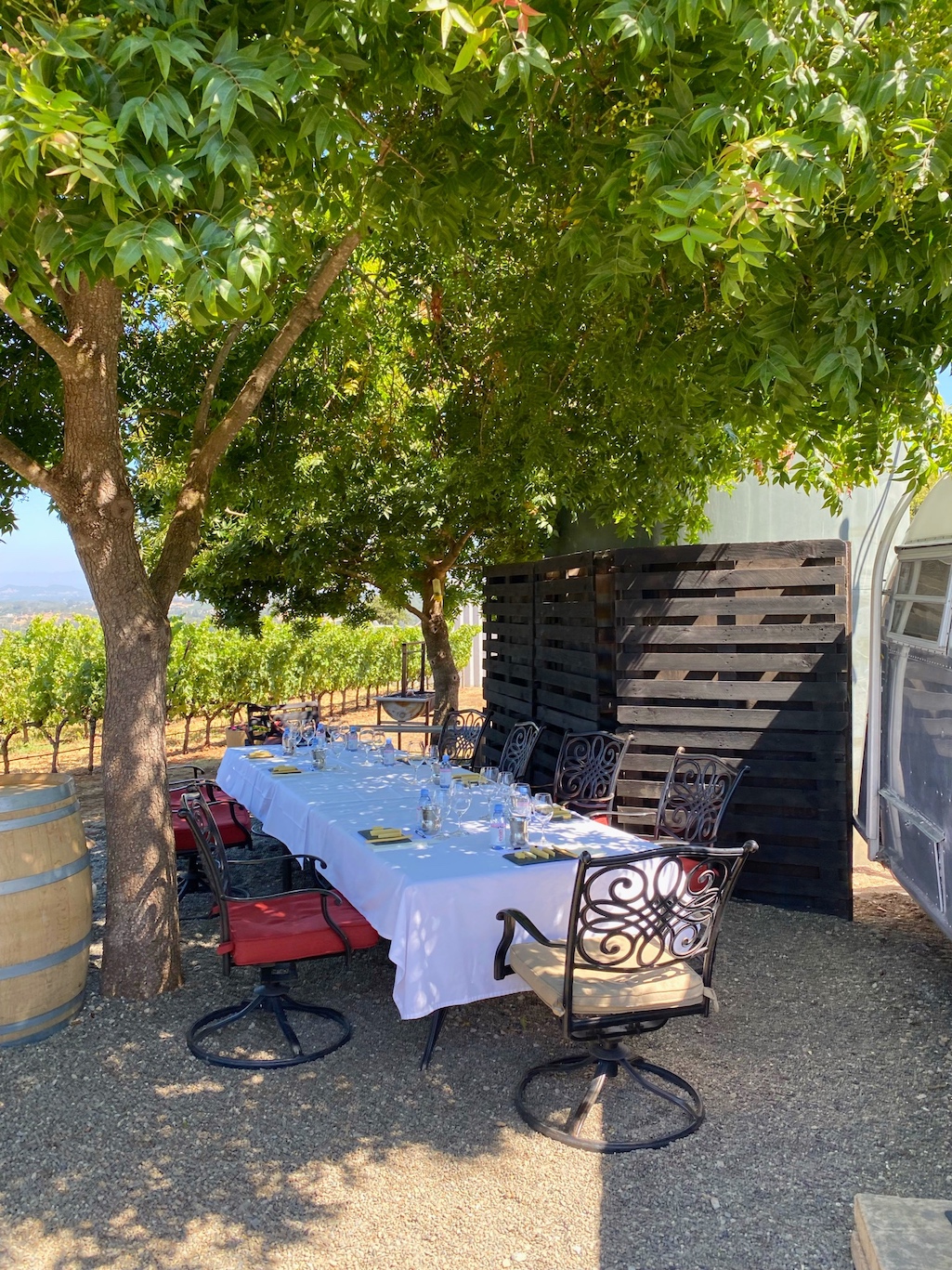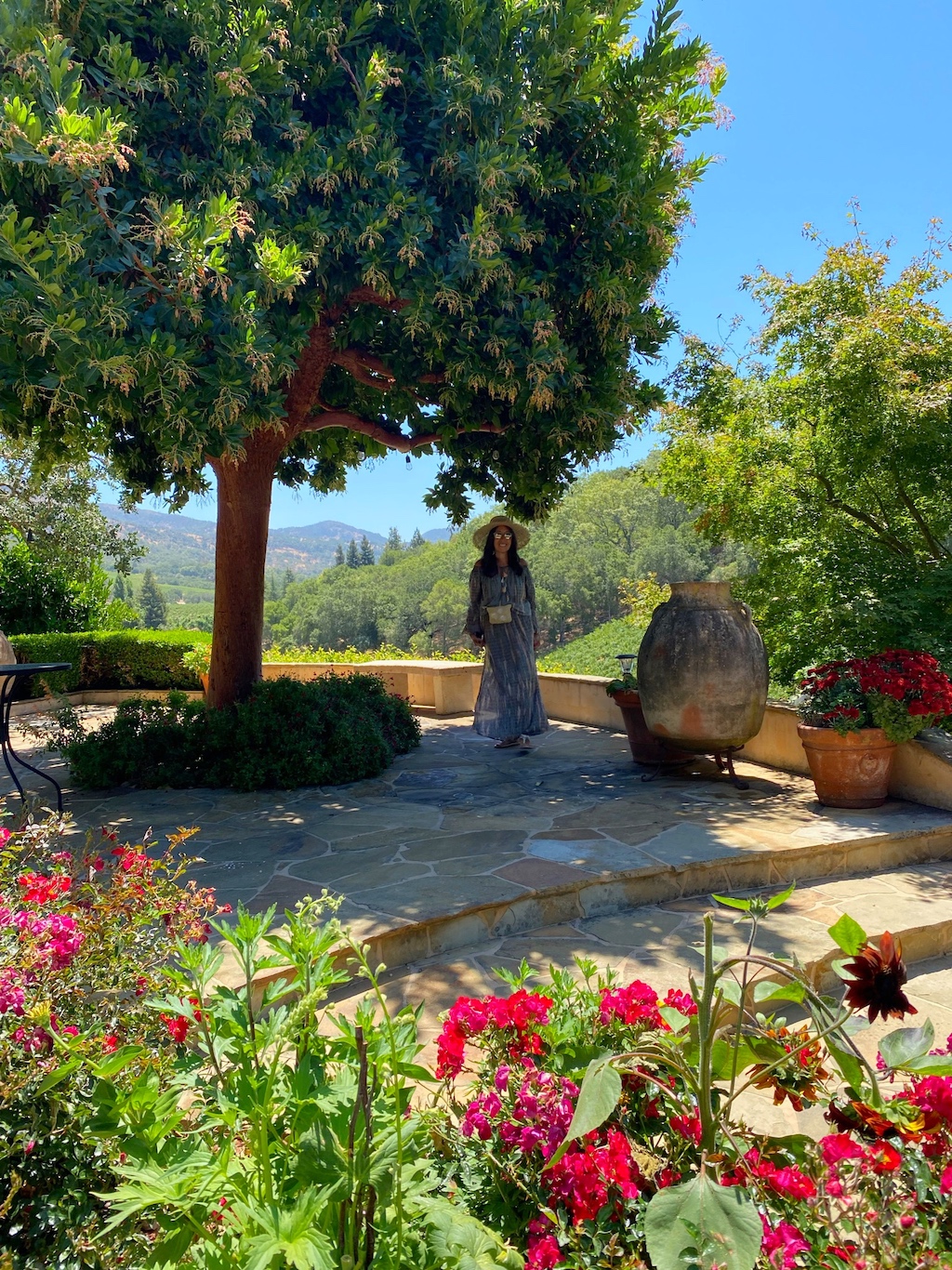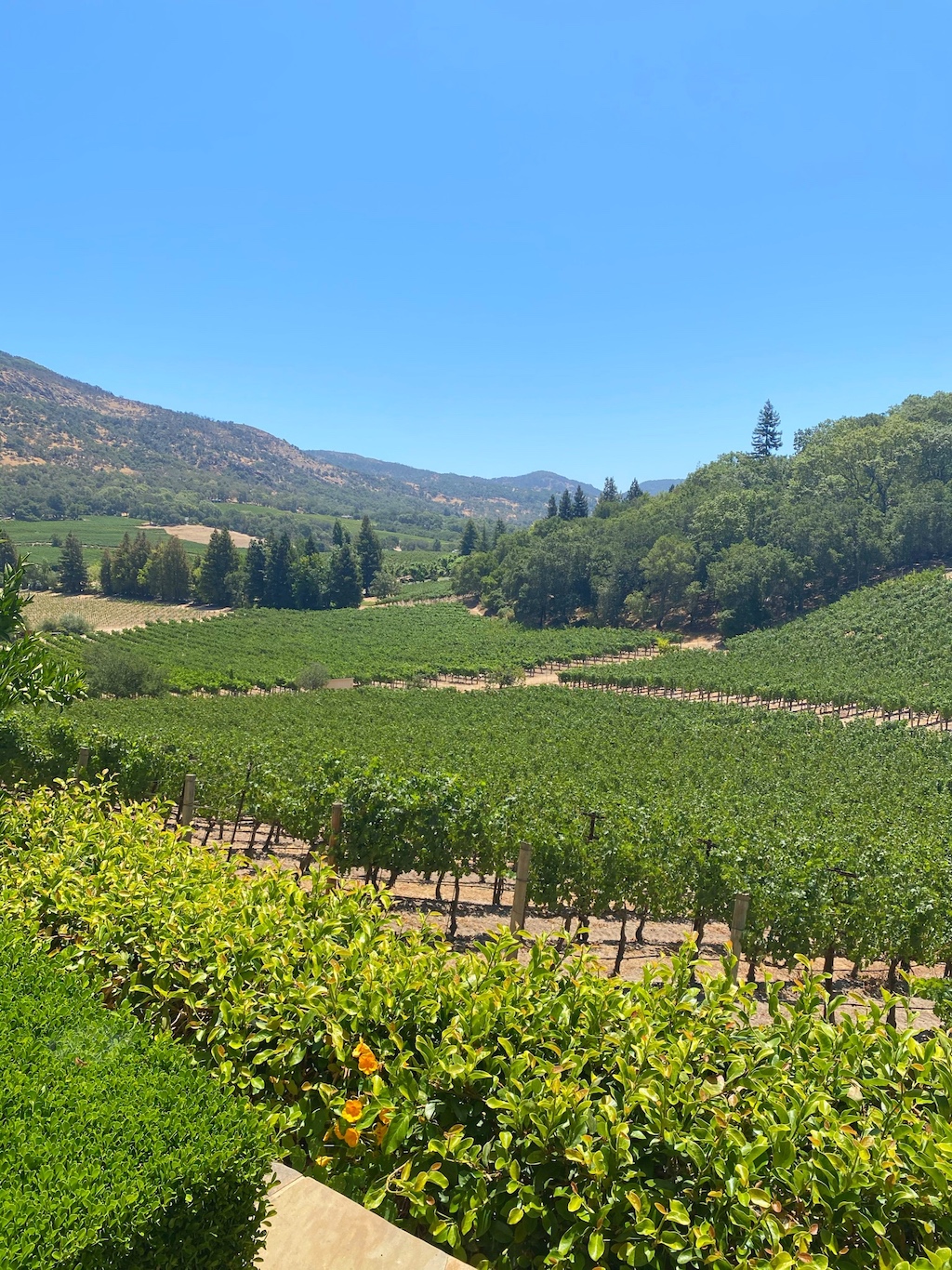 The next day we visited three wineries. The first, Neiman Cellars. Here we pulled up next to a gulf stream and right behind it Drew Neiman, the winemaker behind this label, had set up a beautiful table with special cheeses, each selected by him, to be paired with the wines we were tasting. Both the wines and the cheeses were delicious, and Drew was funny and entertaining. He's from Akron, Ohio so we felt a great connection with him. Next, we went to Krupp Brothers Winery where we had an incredible picnic lunch. The wines here were delicious as was the lunch! At this point we were ready to head back, but we had one more vineyard to visit. We were going to cancel, but felt bad doing so at the last minute and I'm so glad we went. Not only were the wines at Sodaro Estate Winery delicious, it was just so much fun! It was such a perfect day enjoying the wines, views, and each other!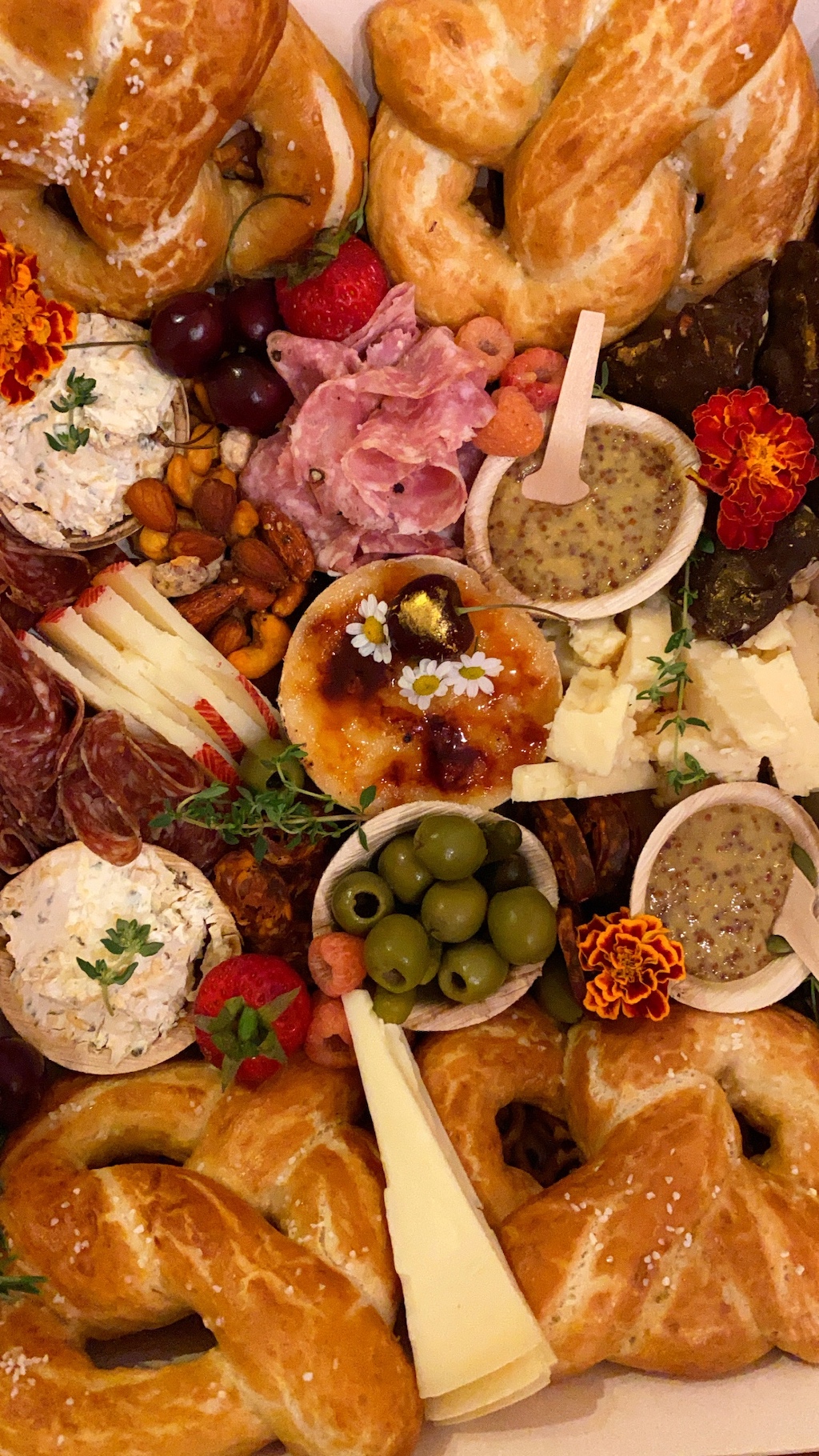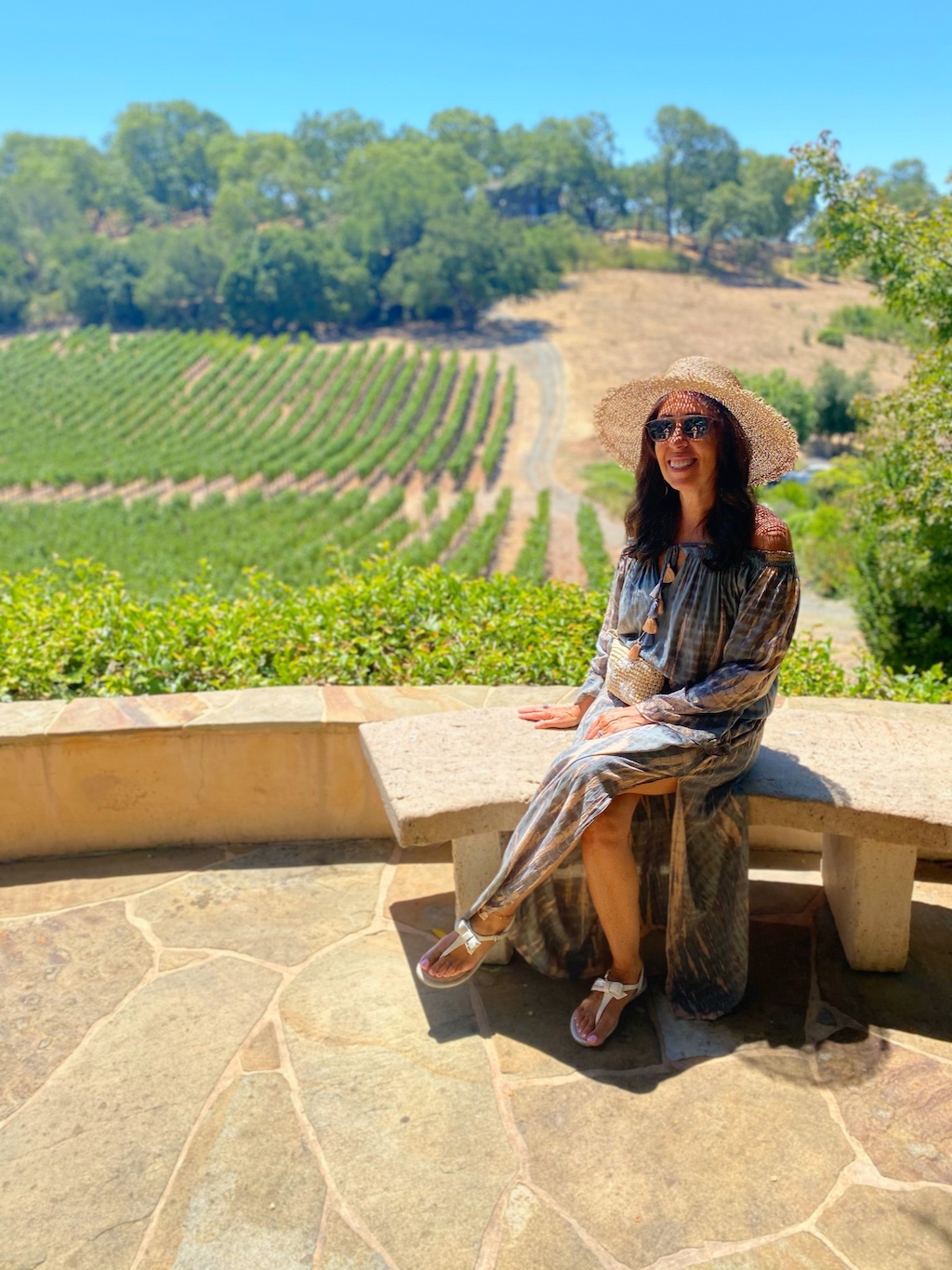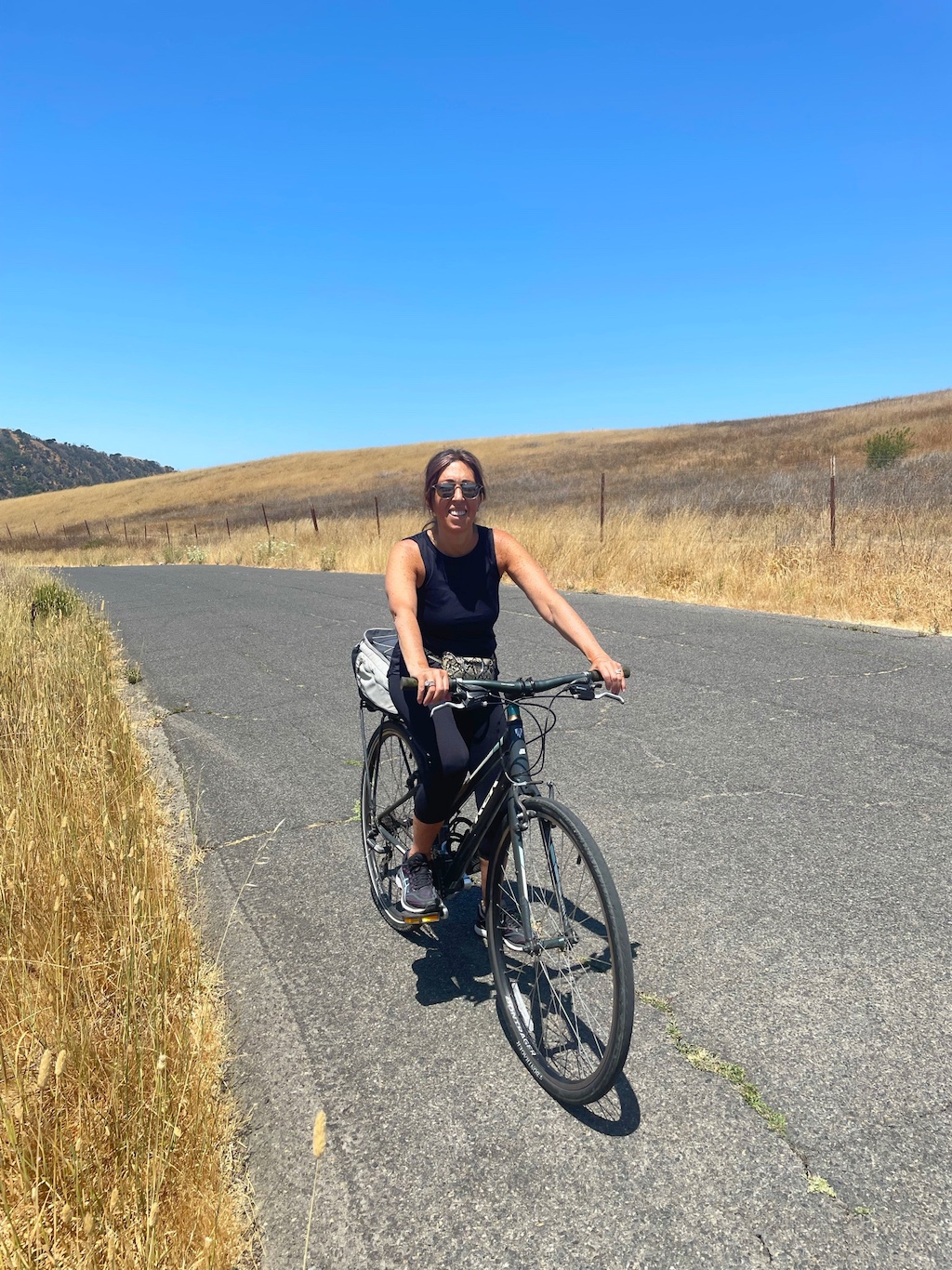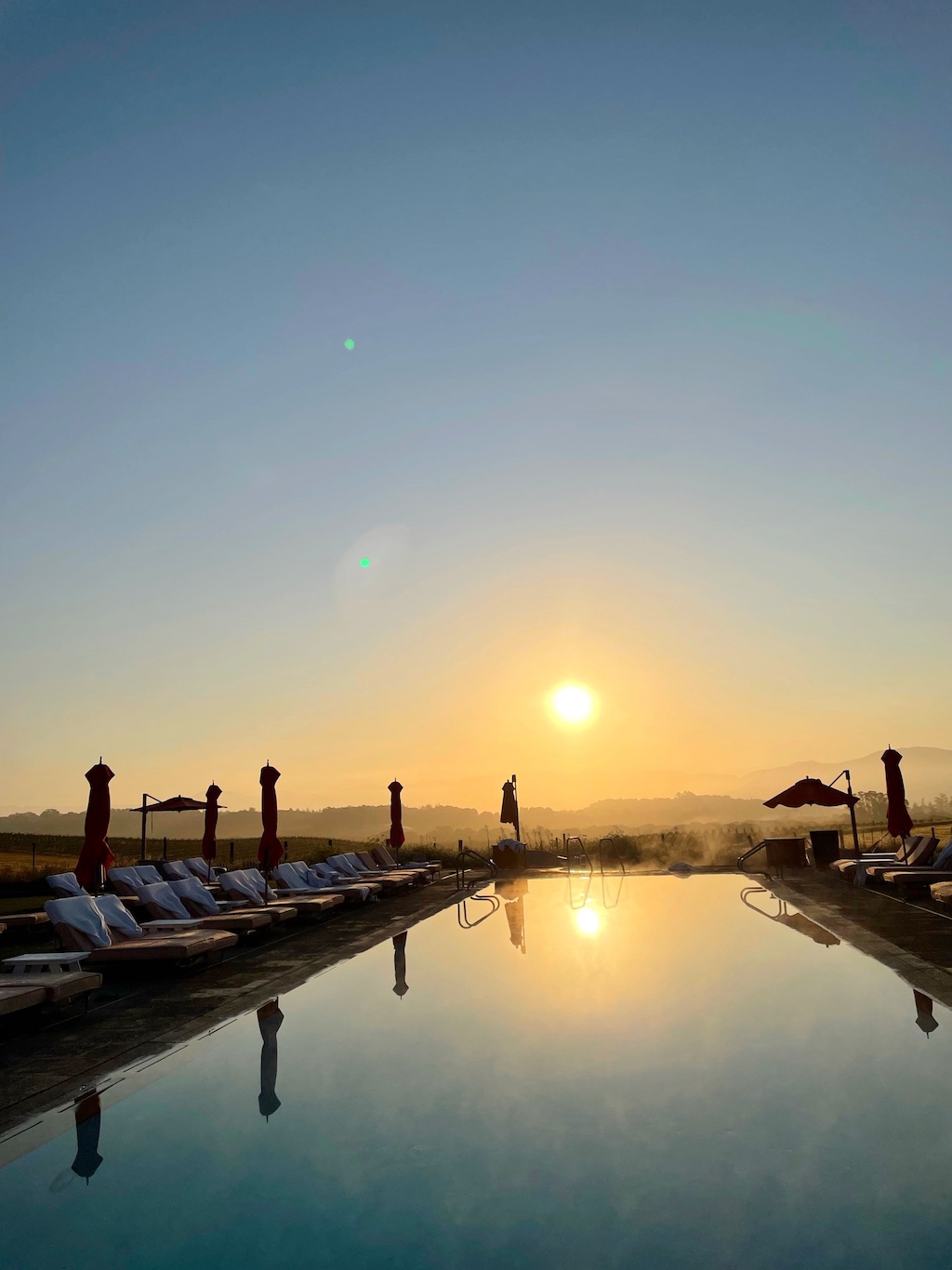 On Sunday we stayed at the resort where we rode bikes, sat by the pool, played cards, took walks, and just enjoyed all the resort had to offer. For dinner we decided to order in pizza and salads and eat at the house. After dinner, when we were all sitting around the table I had a little surprise for everyone. Since we had not been together for so many special occasions I recounted all we had missed celebrating together-birthdays, graduations, promotions, moves, and Christmas and Chanukah (all thanks to the pandemic!) So we celebrated Christmas in July! I had filled stockings with all kinds of candy and a little gift for each of "the kids.". It was perfect because then everyone had candy to munch on as we went to our next adventure! Once it was dark out we had a projector set up and all watched a movie on the rooftop patio. It was a wonderful night, and a great end to our stay in Napa.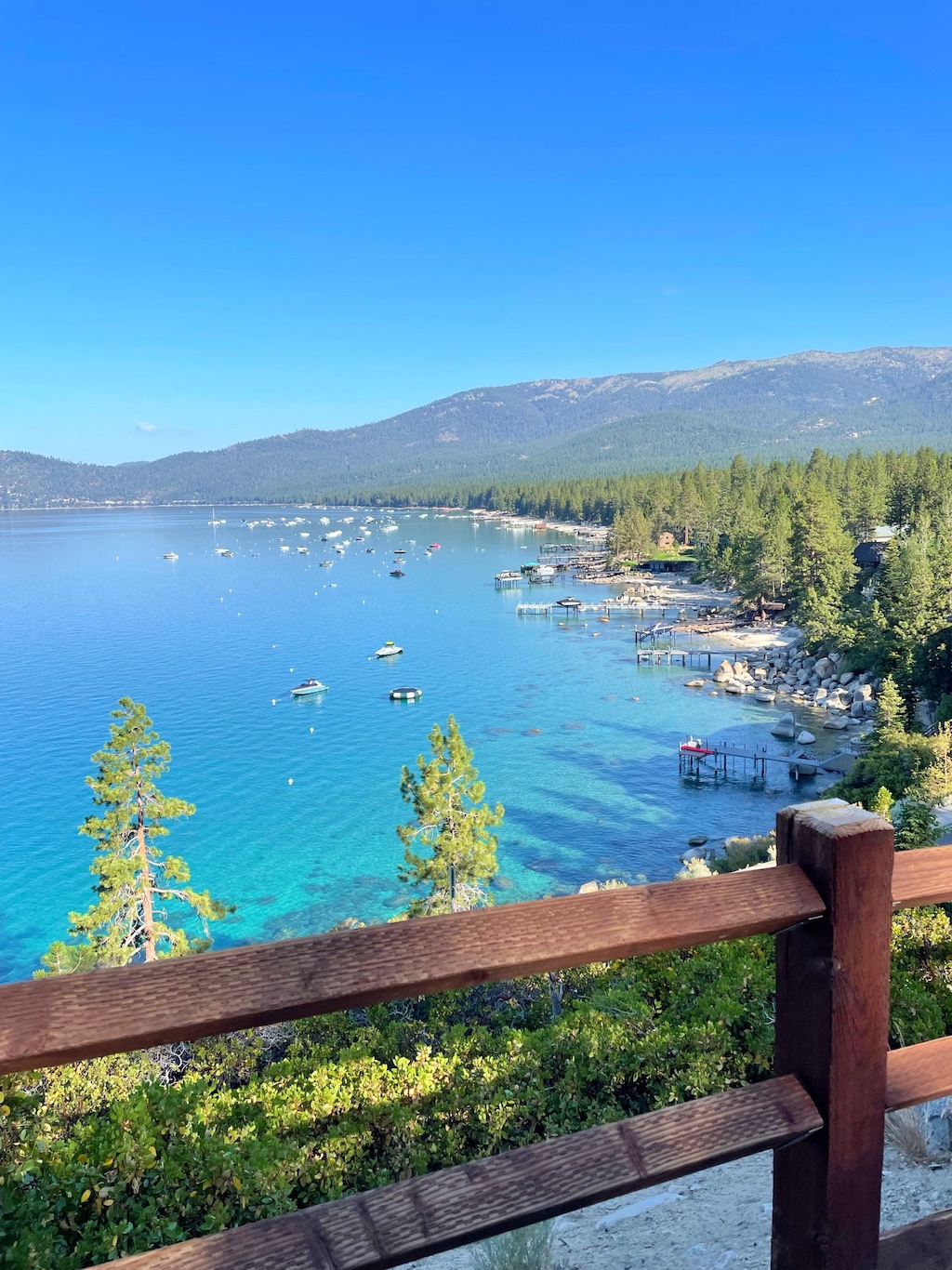 Next Up: Tahoe
On Monday we headed to Tahoe and it is absolutely one of the most beautiful places I've ever been. We were staying at The Ritz, and had dinner at the hotel restaurant, Manzanita, sitting at a table outside looking at the mountains above. Just perfect!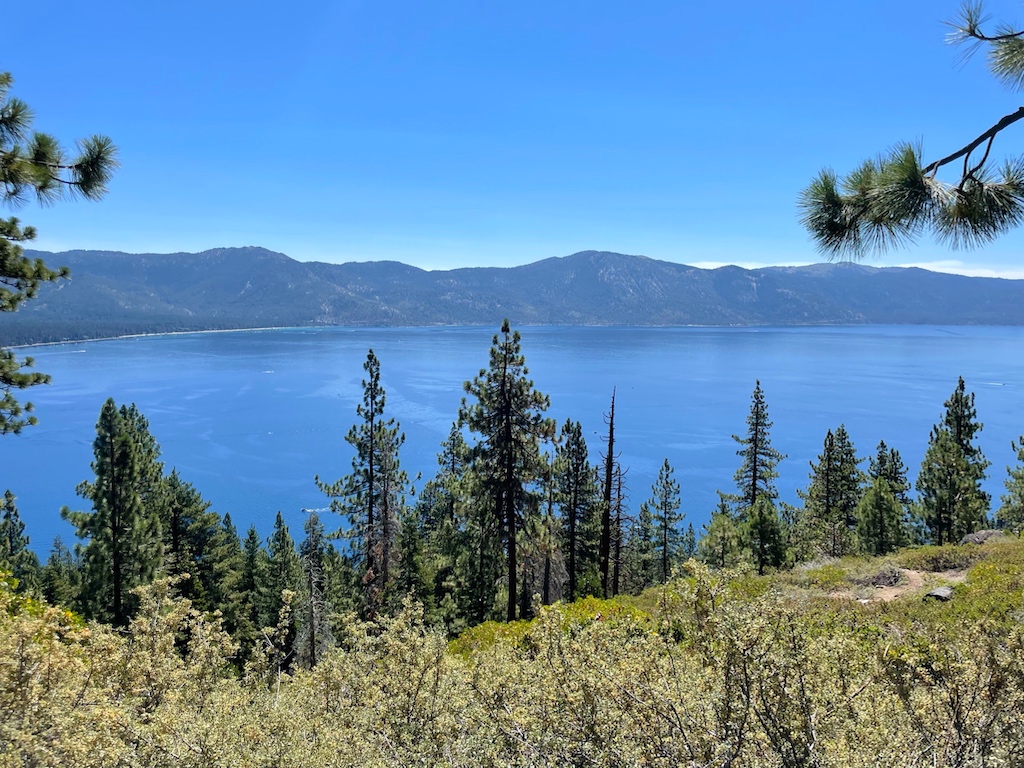 The next morning we took a walk around at lake. The color of the water was just beyond words! Honestly, I could have sat and stared at it all day-it was so mesmerizing. Next we headed out to lunch at Gar Woods. It was pretty sitting by the lake eating lunch. Next, we met up with Captain Sam from Elevation Surf Charters. We spent the afternoon on the boat and the kids got to experience wake surfing. I was impressed as it was their first time trying and they all got up! I was content to watch them and hang out on the boat. Again, I couldn't believe the colors and clarity of the lake-so gorgeous.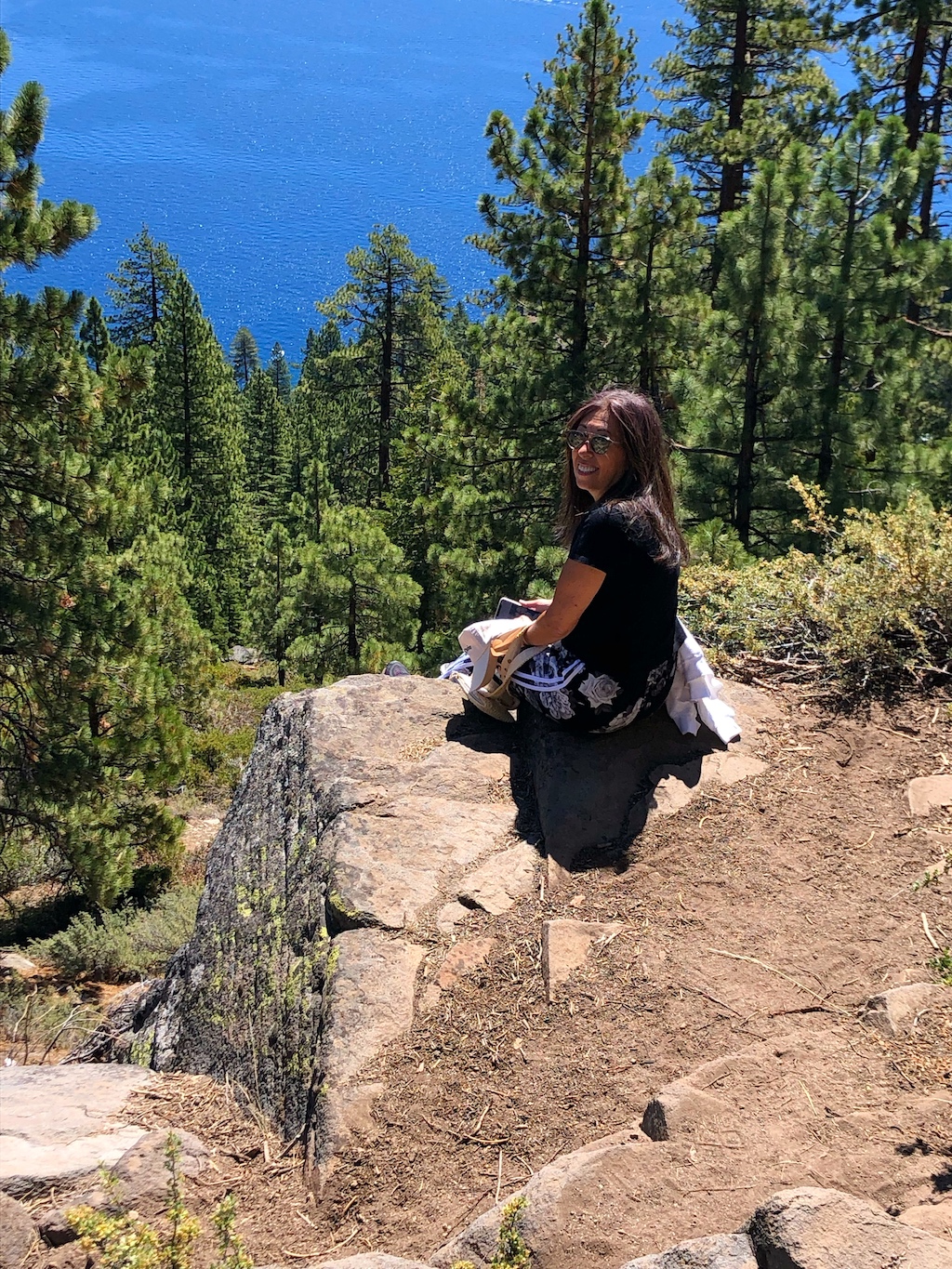 Our last full day on our trip we went on another hike, this time the elevation was a little higher and yup, I struggled a bit! But I made it and then we went to The Lake Club from The Ritz. Here we took out kayaks, paddle boards, and inner tubes. We also ate ( a lot!) and relaxed in the sun. Then I learned how to play dominoes and I'm addicted! We're a family who loves to play games-cards, backgammon, and now dominoes! That night we went in to Truckee for dinner. It's a cute town and one I hope to visit again.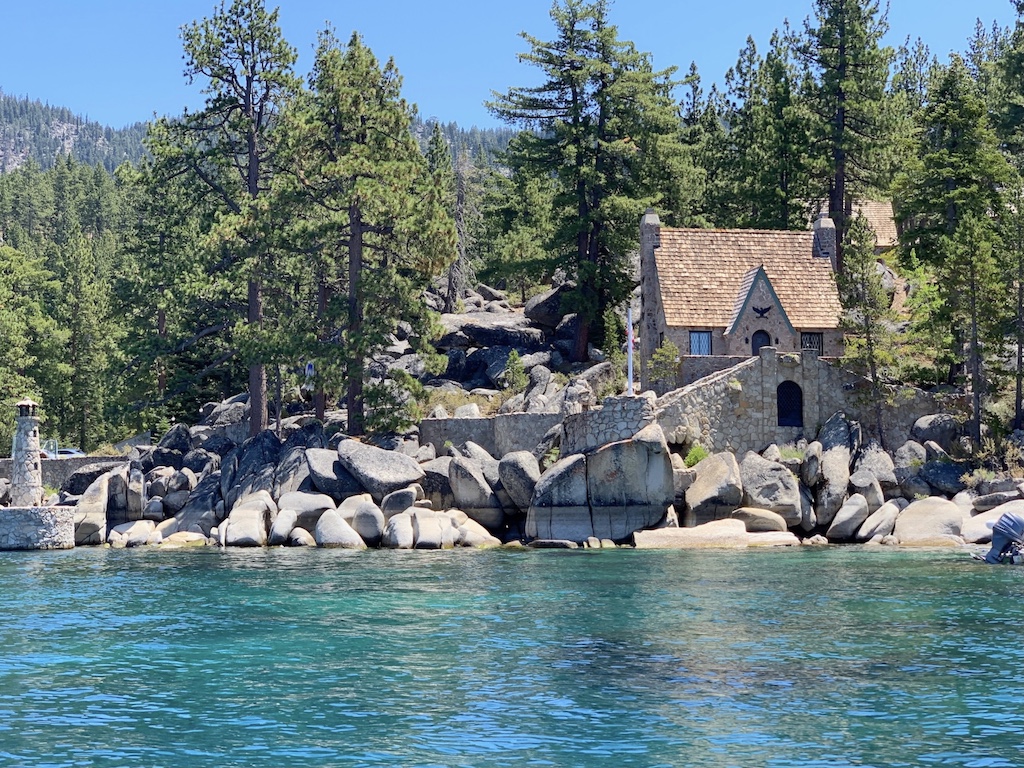 It was wonderful to finally be able to spend time with the family, especially in such beautiful places. I'm looking forward to Thanksgiving, which is the next time we will be together, and the last time we will be together in our house in Cleveland! Good times, bittersweet times! But I'll deal with that when the time comes. Right now I'm enjoying my memories of our time in Napa and Lake Tahoe!