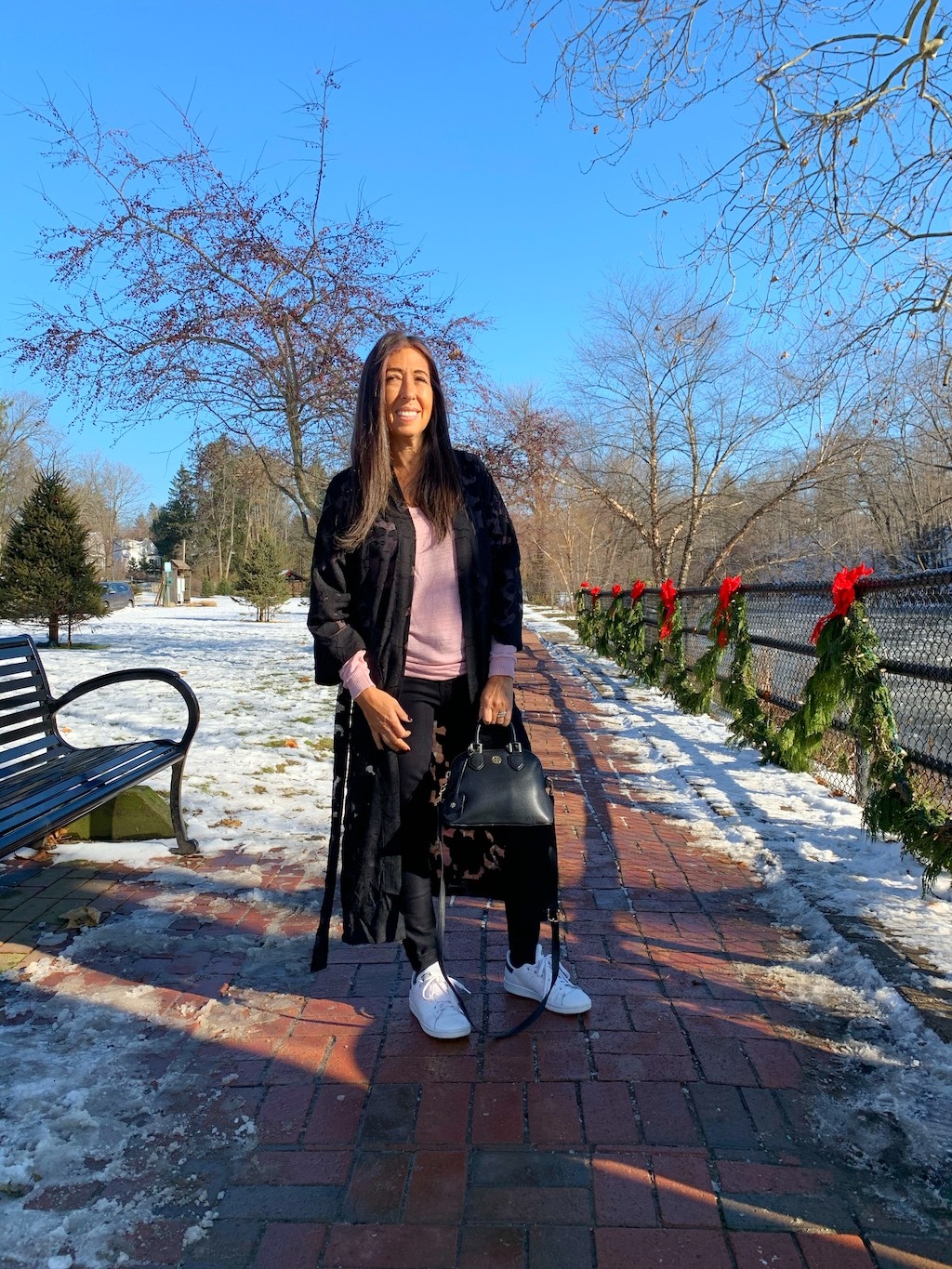 Are you a sneakers kind of woman? Are heels your thing? Are you somewhere in between or are you like me and it depends on your mood that day? I have to admit I'm late to the sneaker game having just started about a year ago, but I'm loving it! There are so many really cute sneakers and they are so comfortable. As I've gotten older I definitely find myself seeking shoes that are more comfortable, but I'm also not ready to give up my heels!
Today I'm sharing an outfit that is both cute and comfy, and can be worn with either sneakers, boots, flats, heels-whatever you choose!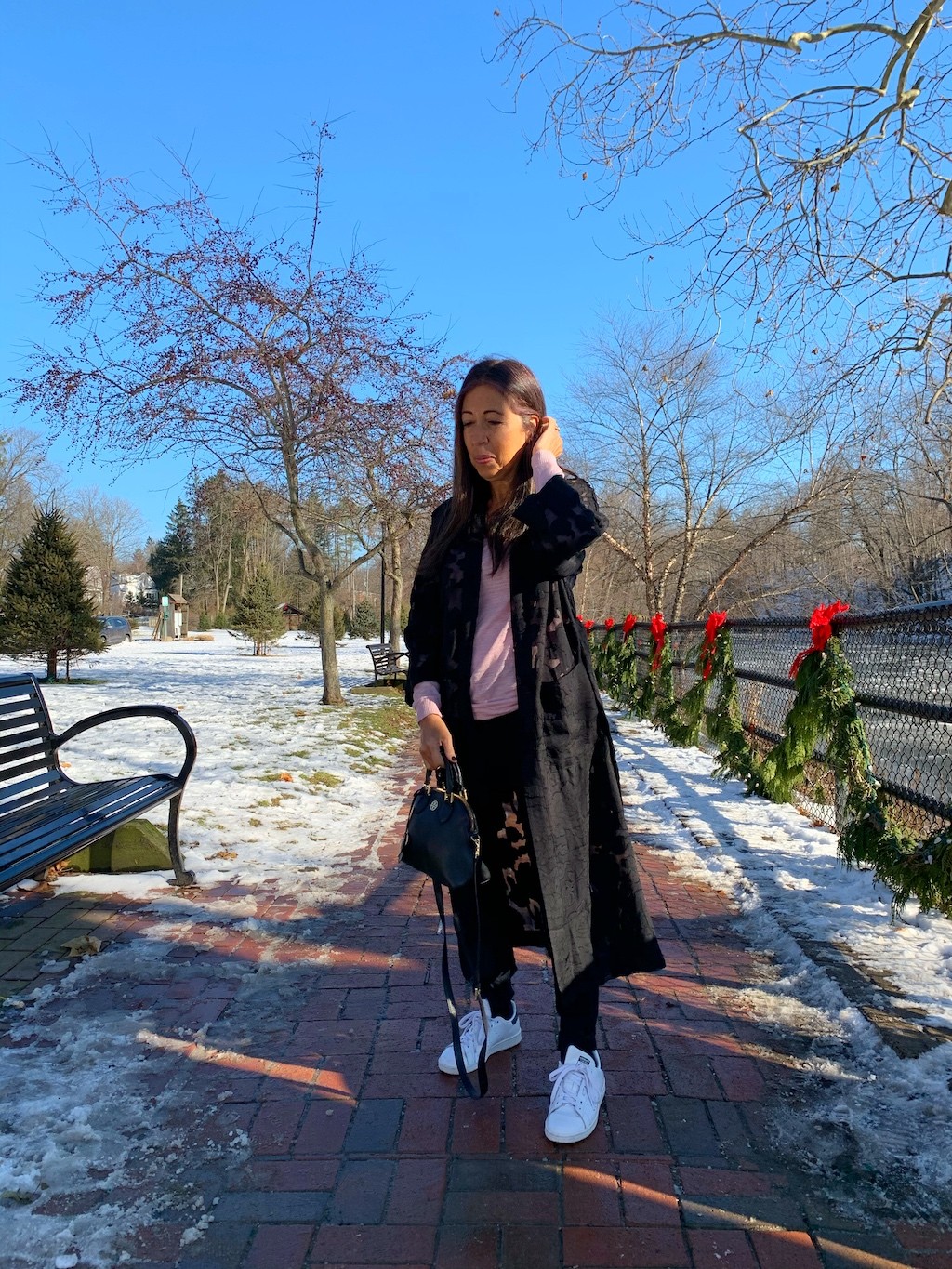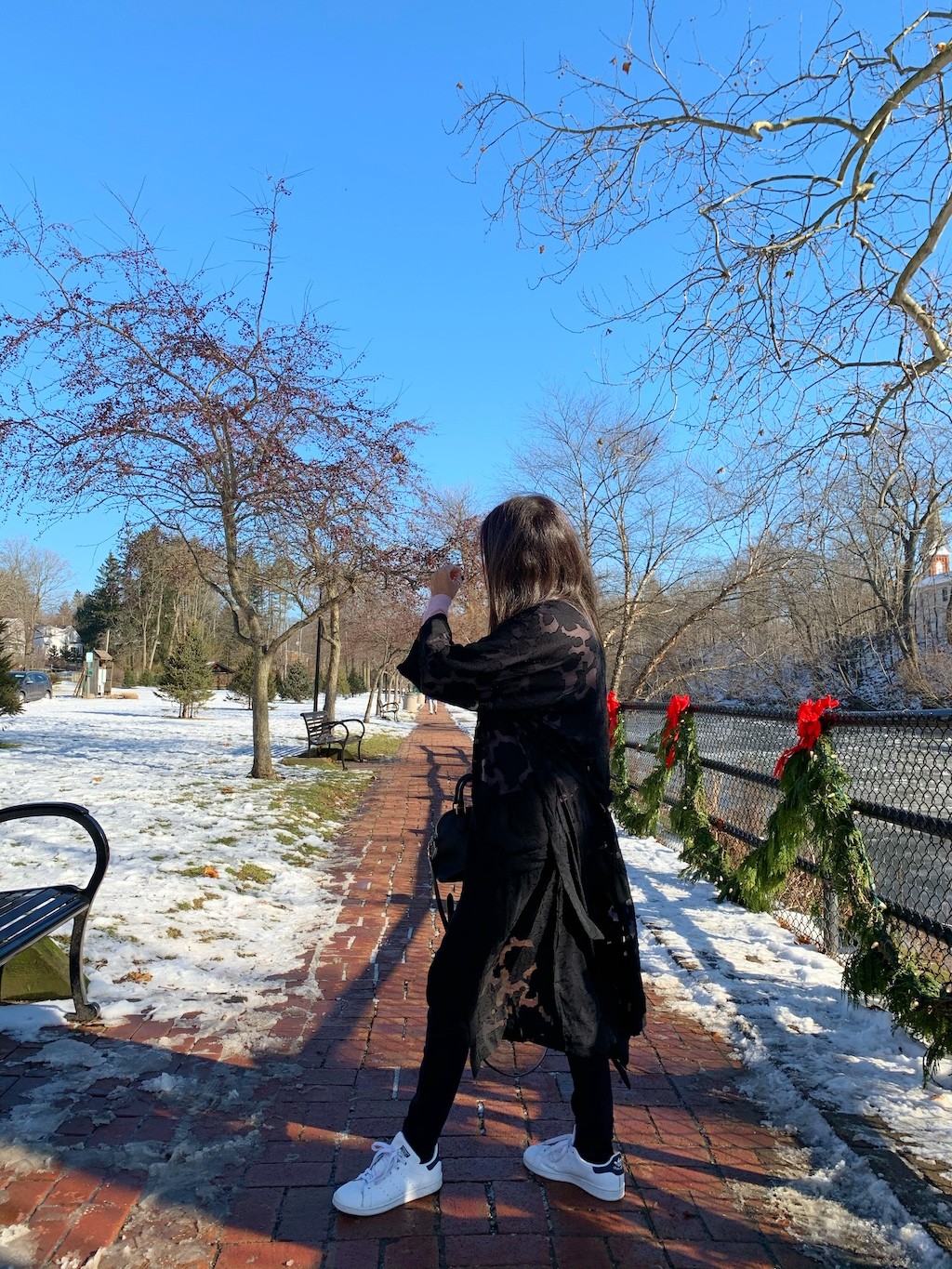 This Free People duster can easily go over jeans, trousers, a dress or a skirt. I've been wearing on repeat and can see myself in it throughout the spring and even a cool summer night.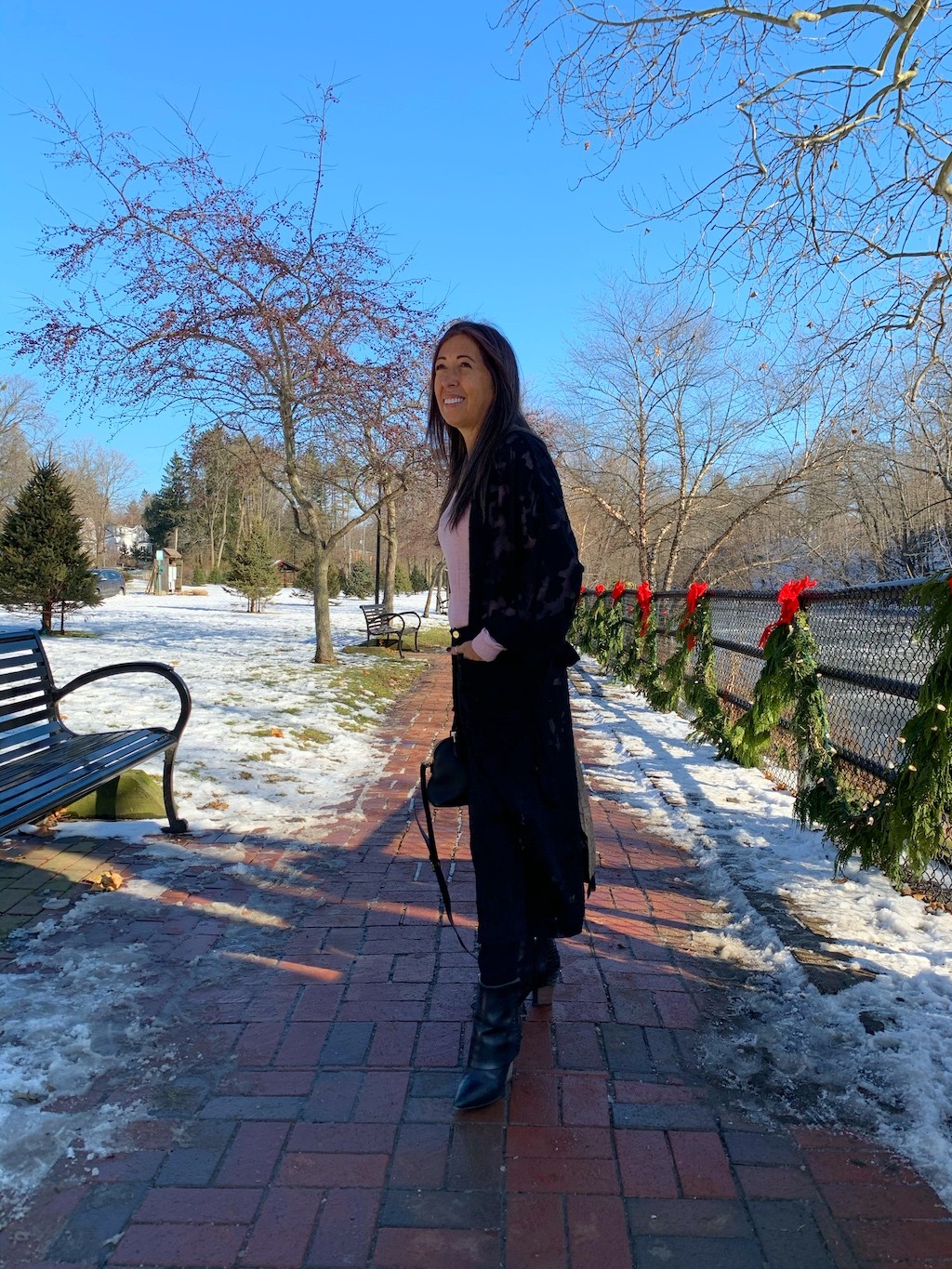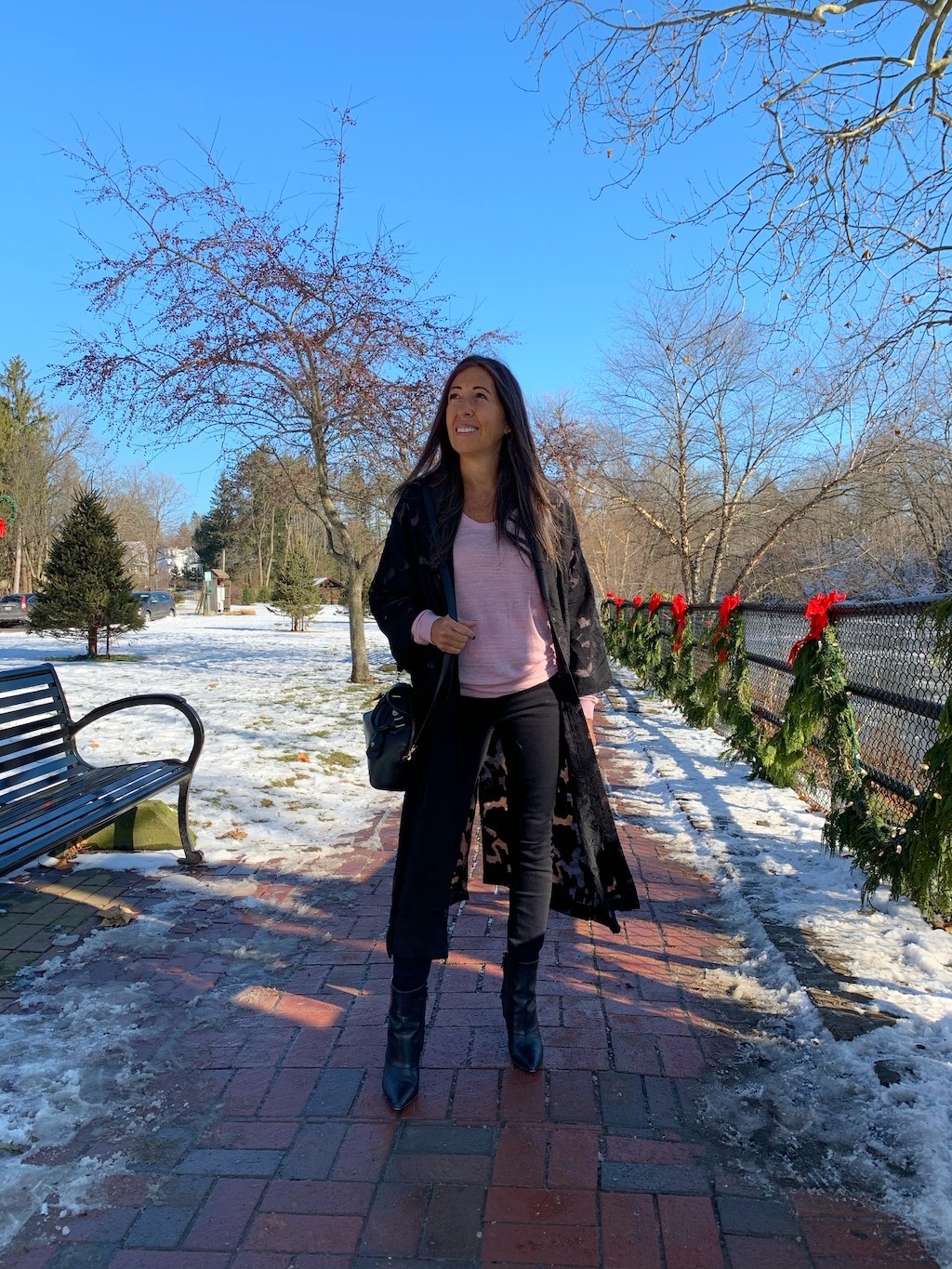 SHOP THIS POST OR SIMILAR:
PS Sorry for the holiday decorations in the photos -between getting ready for the holidays, having all my kids home (which was amazing!!), and then getting sick (which was not so amazing) I'm a little behind. 😕