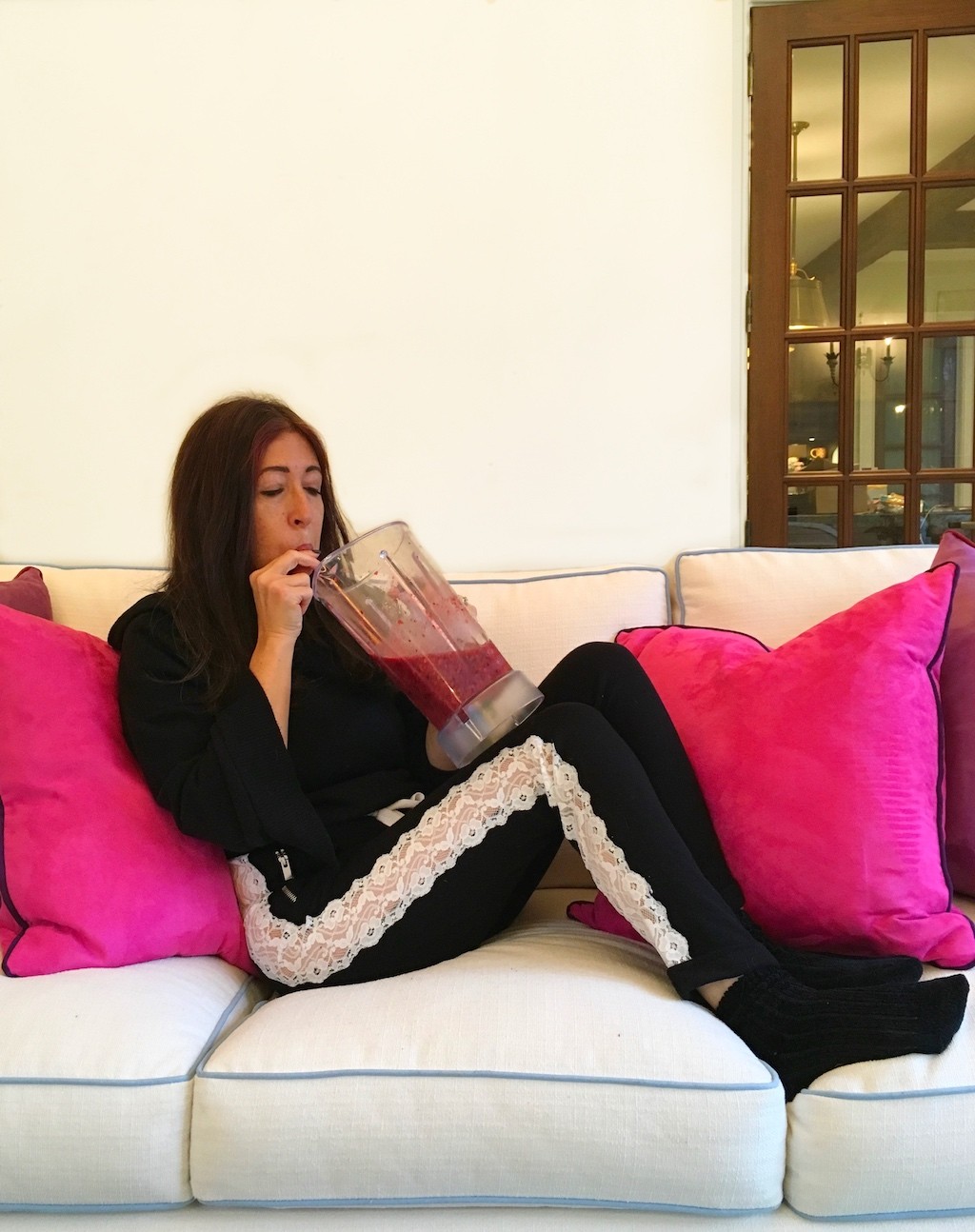 Since we're all supposed to be staying home and socially distancing now I wondered how many of us are actually getting dressed. Most days I shower and put on a clean pair of sweats. I'm getting kinda tired of them so I found some cute pjs and loungewear to wear while we're stuck at home, and after.

Feathered Pajamas: I'd seen this Sleeper pajama set a few weeks ago and thought it was just so cute. With a button down top with two front pockets, elastic waistband, and ostrich feathers at the cuffs and hem, these are exclusive to Bloomingdales.

Leopard Knit PJ Set: Featuring a crew neck, long sleeve leopard print top and solid pants with pockets and an elasticized tie waist, this is sure to be a comfy set to wear on these long, homebound days. Available in two colors from Goodnight Macaroon, this is one of those pajama set I could easily wear out.

Lounge Jumpsuit: With a scoop neck, sleeveless, elastic waist, and banded cuff this is just my style. I love jumpsuits and being able to lounge around in one sounds just perfect to me!

Romper: This loungewear romper has a scoop neck, drawstring waist, and side pockets. Who knows how long we're going to be home and as the weather gets warmer, or for those of us experiencing those lovely hot flashes (or as my husband asks "Are you on your own private island again?") this Splendid romper is just what you'll need.

Cropped PJ Set: As much as I love black, it was the pink piping and little pink bow at the waistband that caught my eye on these Kate Spade pajamas. I think these are so pretty and that's how I'll feel wearing them!

Printed Pajama Set: Looking at these pjs I just want to curl up in front of the fireplace with a blanket, book, and my pups. Another Bloomingdales exclusive, these have a drawstring elasticized waist and elastic cuffs. I like how they are not tight fitted, but not oversized either plus the hearts are so sweet.

Luxe PJ Set: The lace at the cuffs and waist on this set is so feminine. The pants have an elastic drawstring waist and wide leg pant. They are available in three colors, all equally pretty,

Tie Dyed Pajamas: This cozy set comes in three colors and has a scoop neck and drawstring waist. Made by Aqua, these are also exclusive to Bloomingdales. I could easily see wearing this out to run errands.
Robes:

Short Wrap Robe: The floral lace trim at the hem and the beautiful print make this a really feminine robe. There's also a matching chemise nightgown available. The reviews say the nightgown is very sexy!

Midi Robe: This midi length robe comes in three pretty floral prints, ties at the waist, and has long kimono style sleeves. It hits about knee length and will be perfect to lounge in.

Ribbed Wrap Robe: Available in three colors, I'm partial to this really pretty blue. This lightweight robe also has 3/4 length sleeves.

Jersey Robe: Drop shoulders, 3/4 sleeves, tie closure, a pretty floral pattern, and a great price point make this robe an easy choice.

Red Robe: This robe is just stunning. With a shawl collar, long sleeves, front tie, and beautiful color, the floral print looks like a work of art to me. the robe hits just below the knee.

Cotton Robe: A great robe for the spring or summer, this is lightweight, has pockets, and hits about ankle length. This also has a matching nightgown available.

Print Caftan: This caftan has a v neck, half sleeves, and is ankle length. It's loose enough to be comfy, but is still very flattering. Given how much I love dresses, this caftan is a great option to make me feel like I'm somewhat dressed.

Short Floral Robe: With five colors and floral prints to choose from, you can't go wrong with this cute robe. Hitting mid thigh with a tie waist and loose sleeves, this a very cozy option.
Don't forget the slippers!

Criss Cross Slippers: These faux fur slippers are available in two colors and have a non-slip sole. They're perfect for the person who needs their toes to breathe.

Cashmere Slippers: I don't know about you, but my feet are always cold. These cashmere slippers trimmed with fox fur will surely keep them warm-and looking great! Available in three beautiful colors it will be hard to choose just one.

Orthotic Support Slipper: Vionics provide great support and cushioning for your feet. I have a few pairs including slippers and sandals. I actually walked 10 miles in my Vionic sandals and my feet felt great. Imagine how your feet will feel in these plush pink leopard slippers as you're walking around your house getting your steps in!

Water Resistant Slippers: Why water resistant you ask? Well, imagine the dog runs out of the house and you have to go after him or you want to walk to the mailbox, at least you know the wet ground won't ruin your slippers. These UGG moccasins come in whole sizes only so order up for the best fit.

Mule Slippers: Soft and cozy mules with a small wedge. With all we are going through I'm hoping these will be a gentle reminder to relax.
SHOP LOUNGEWEAR:

SHOP ROBES:

SHOP SLIPPERS:

Wishing you all good health, both physical and mental, as we work together towards a mutual goal of staying healthy and getting our lives back to normal.