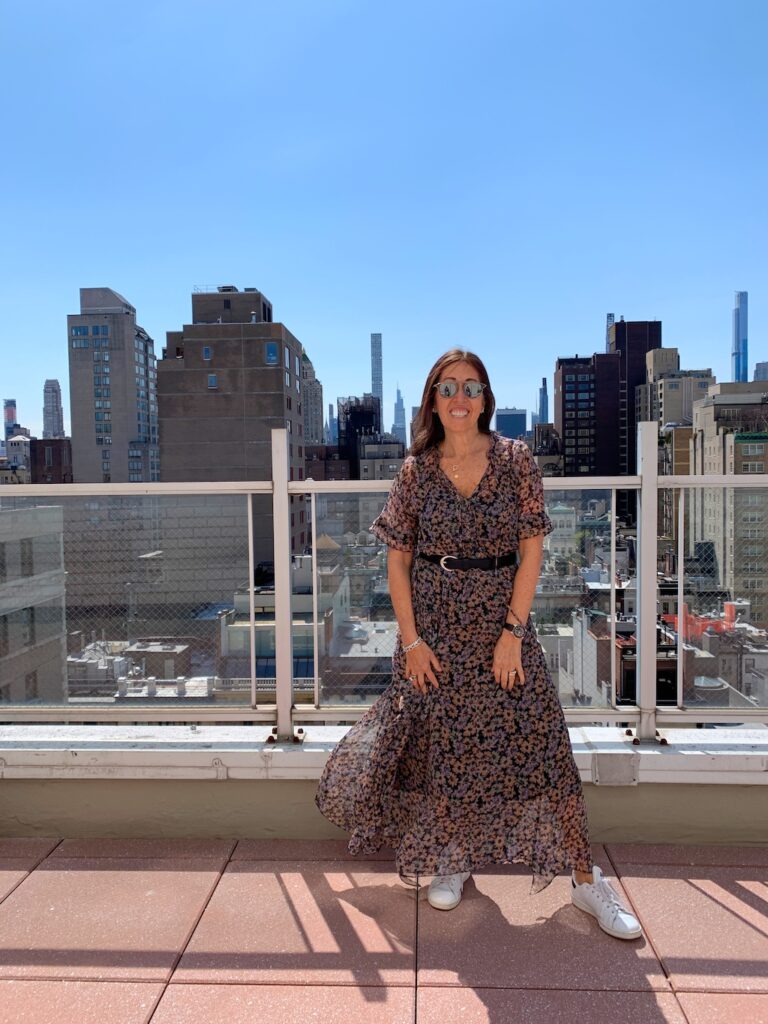 Things are starting to lookup and open up now that so many have been fortunate enough to get the vaccine. I definitely ventured out more in April than I have in the past year, but I still spent time at home. I'm cautiously optimistic-I'll go out, but still masked and distanced, and if I don't have to I'll stay home. The weather is getting warmer and I can't wait to enjoy that! So all in all, April's been a great month!
Exercising: I'm not an exerciser. I love sitting on the couch and chilling, but I know I need to move. Once I'm on the couch I don't like to get up (truth!) so I'm trying to start every morning with some type of exercise. I've been using online videos and doing yoga, pilates, cardio, or focusing on my arms, legs or abs. I actually am enjoying it as it makes me feel like I've accomplished something and so many days lately I've been asking myself what exactly have I done all day?! lol. As the weather gets nicer I'll do some walking and as travel resumes I know I'll walk for miles! But for now (and hopefully I'll continue), my computer and You.Tube videos are the perfect way to start the day!
If you read my blog on a regular basis you know I love to support small businesses, especially those that are female owned. Here are three female owned businesses that are really incredible and while they were each featured this month on the blog (so be sure to head over to see more photos!), they are fabulous and worth another mention!!!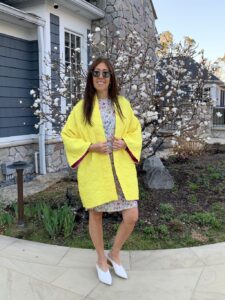 MB3 Kimonos: I'm a big fan of kimonos/dusters and when I saw the kimonos from MB3 I was blown away. They are really special pieces and will add so much to your wardrobe. I love the different fabrics, the beautiful linings, and how easy it was to style each piece. The more I learned about Amanda, the designer/owner, the more I liked her designs. I was lucky enough to meet Amanda in NYC. She's so sweet and has such incredible style so I know why her designs are as outstanding as they are.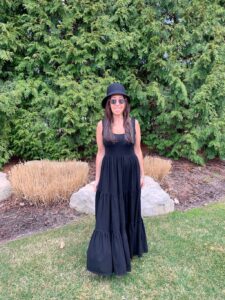 The Jewelbox Dress Co.: When I came across The Jewelbox Dress Co. I was so impressed with Christy, the founder of this incredible company. Christy wanted to celebrate and support women and also fill a gap in the wardrobes of her friends and herself so she started her own company. Talk about a problem solver! The clothes from The Jewelbox Dress Company are so well made, designed to fit all body types, super comfortable, and easy to dress or wear casually.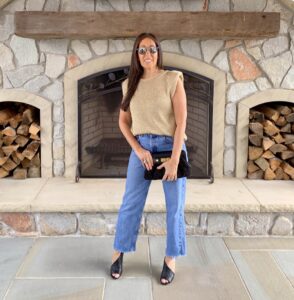 Devoted to Style: I met Ali on Instagram when I saw her boutique. I loved what I saw and as we talked we became friends. We're alike because we both like to wear things that are different, although Ali does were more color than I do, but I'm trying! The clothes Ali sells on Facebook and Instagram are really beautiful. I wish I lived closer to Ali (she's in the UK, I'm in the US) so I could go over and play dress up with all the great clothes she sells! Ali also does a fantastic job of modeling and promoting the clothes she offers. She frequently has lives on Instagram, updates her feed constantly on both IG and Facebook, has great stories, and shares photos of her customers wearing her clothing. Hopefully, I will be able to visit her in the UK in the not too distant future!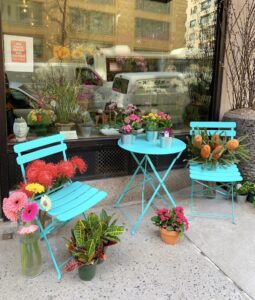 New York: The day we hit two weeks after our second vaccine, we packed up the car and drove to my happy place-NYC! We just purchased an apartment there and aside from getting the renovations going, we got to see my daughter who lives there and one who flew in. Yay! It was cherry blossom time and the trees were gorgeous. There were so many beautiful flowers and my husband and I kept pointing them out. Our daughters were rolling their eyes at us constantly!! 🙄 I loved how many restaurants had outdoor options, and even if it got cool out, they had heaters, so dining outside was very comfortable. This was a great way to start our steps back in to life!

Educated by Tara Westover: I started this book a few times, but it took me a while to finish it. I think it was hard to read because I felt frustrated for what the author had to endure at the hands of her parents. I'm not saying I didn't make many mistakes myself raising my children (I did!). Once I was able to focus on what she overcame, I was able to read and appreciate the accomplishments she made.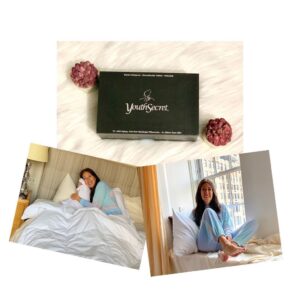 Youth Secret Pillowcase: I'm always looking for a soft, comfortable pillowcase that will be easy on my hair and my skin. I've found just that in The Youth Secret Pillowcase. It is designed by a doctor to cause less friction and as a result fewer wrinkles and less hair breakage. It's really cool, which is important for me because I'm always looking for a cold spot when I sleep. It comes in different sizes and is machine washable-very important! You'll get a great night's sleep with a Youth Secret Pillowcase. Use this link https://youthsecret.com/deal?=Bored30 and the code Bored30 for 30% off your order.
Sweet Dreams!