If ever there was a time that we are looking for things to beat the boredom, this is it! This month I got out a bit more-more walks, more drives, but that's about it! And ya know what, I'm learning to be ok with this.
Here's what helped me to pass the time: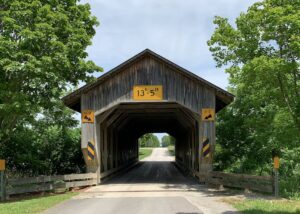 Covered Bridge Drive: My husband and I have been looking for things to do to keep us occupied since we haven't resumed "normal" living yet. Going for drives is one activity that we've really enjoyed and still felt very safe doing. This time we found a covered bridge scenic drive. It was so beautiful and not just the bridges-but I'll be sharing more about this in a later post so stay tuned!! 😀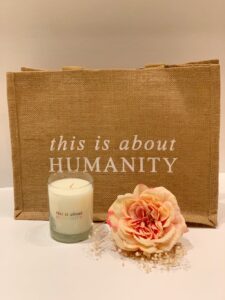 Tote Bag & Candle: Lately in a few of my posts you may have noticed my tote that reads "this is about HUMANITY." I purchased this tote from The Little Market. I love shopping here, both online and in their store, because I love what they stand for. They are a nonprofit fair trade shop and sell ethically sourced, artisan-made products. As I said I bought the tote, but I also purchased a this is about HUMANITY candle. I have to tell you that my husband opened the box, got a whiff of the gardenia scent, and was so happy! This is about HUMANITY is dedicated to raising awareness about separated and reunified families and children at the U.S.-Mexico border. The Little Market donates half of the cost of both the tote and candle to this is about HUMANITY. Shopping here is a win win all around! You get great products and you're helping at the same time.

Bathing Suit Cover Up: So much of July has been really hot and so I've been living in my pool. Even though it's my house I still don't like to walk around in just my bathing suit. I'm always looking for a cute cover up and I love one I can wear both over a bathing suit or as regular clothes. I would wear this one over jeans or as a dress with a long slip tank underneath. It will be perfect when we can travel again and are going from the beach to dinner.

Just Mercy: I usually read a book first and then watch the movie, but the timing didn't work out and so I watched the movie first. Honestly, it was fine that way. I loved both the book and the movie. I knew I wanted to see the movie because I love Michael B. Jordan, he's such a great actor and was incredible in the movie, but also because I wanted to learn more about the wrongful conviction of Walter McMillian and our justice system. The movie is based on the book by Bryan Stevenson. This true story is about the Equal Justice Initiative, the people they represent, and the importance of confronting injustice. The book went in to more detail about Walter McMillian's case as well as the wrongful convictions of others. I was fascinated and horrified at the same time. A must read and watch as we all work to educate ourselves regarding the injustices poor and Blacks individuals face every day.

Birkenstocks: I feel like Birkenstocks are so controversial. You either love them or hate them, right? Well, I'll be honest, at first I was one of the haters, but I've converted. I love, love, love my Birkenstocks! I have a pair in black (and want to get gold and silver) and they are the only black sandals I wear. Plus they are good for your feet. The orthopedic insole offers stability and cushioning for your feet.

Enjoy Life Dark Chocolate Dairy Free Vegan Chocolate Chips: This is one of my favorite snacks. I'll grab a handful and just let them melt in my mouth. Oh that handful I take, yeah I keep going back for another and then another, but I have to walk from the couch to the pantry so I'm getting some exercise, amIright?!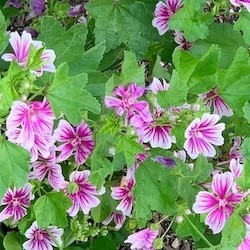 My Garden: I've been spending a lot of time sitting outside with a book or doing some work on my laptop and watching the butterflies and hummingbirds in my gardens. I love the look of an English garden and my gardens are getting there. The different colors and beautiful smells are incredible. In the evening, my husband an I love to sit on our front porch with a glass of champagne and just relax.