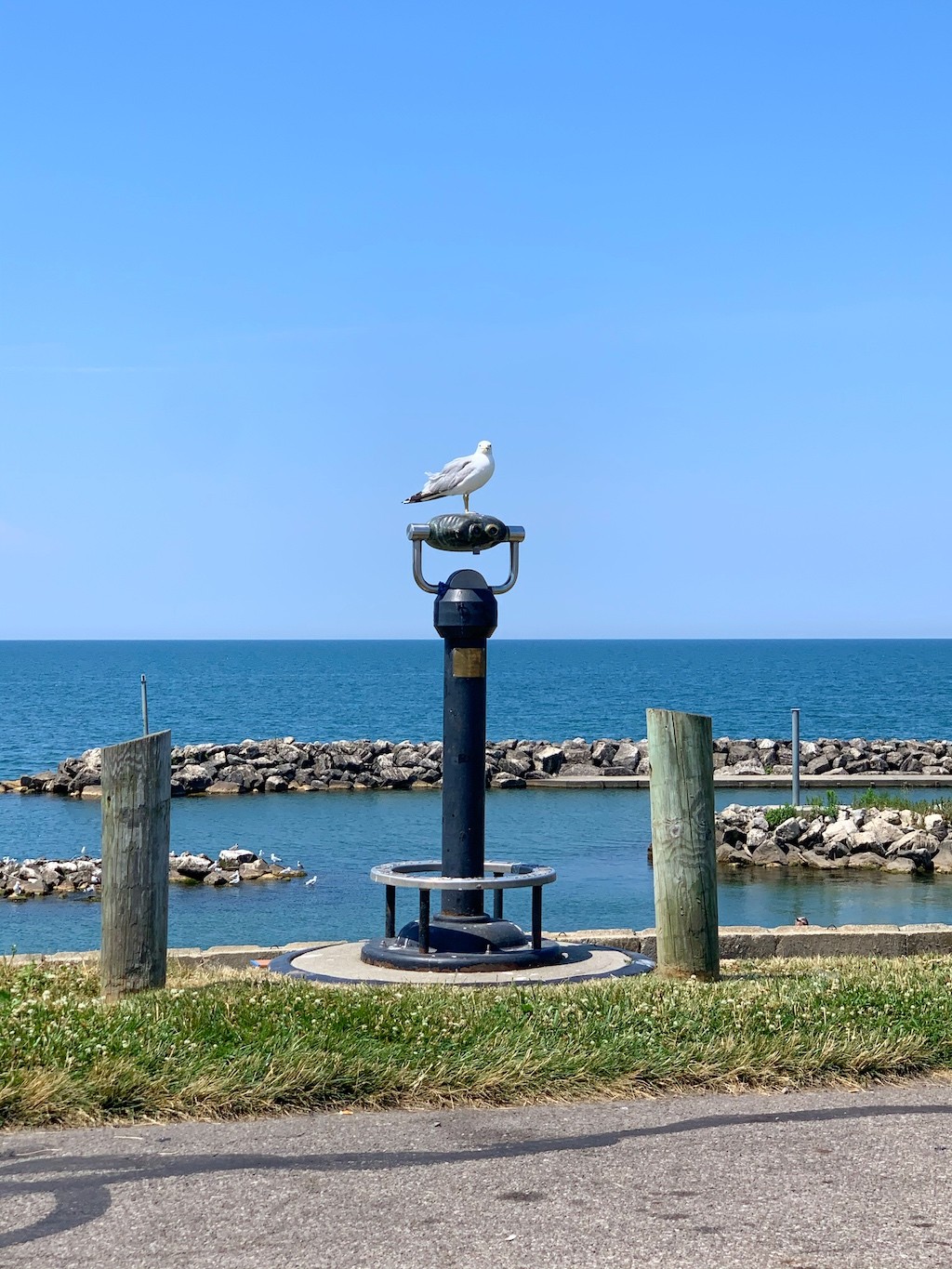 We've lived in Cleveland for 21 years and it took a pandemic for us to discover so many places to visit and things to do right near us. Pre-pandemic, my husband and I traveled often, whether it was to visit the kids, explore the country, or travel abroad. Obviously things are different now. Being bored we were so happy when we found some fun day road trips and discovered parts of Ohio we never knew existed!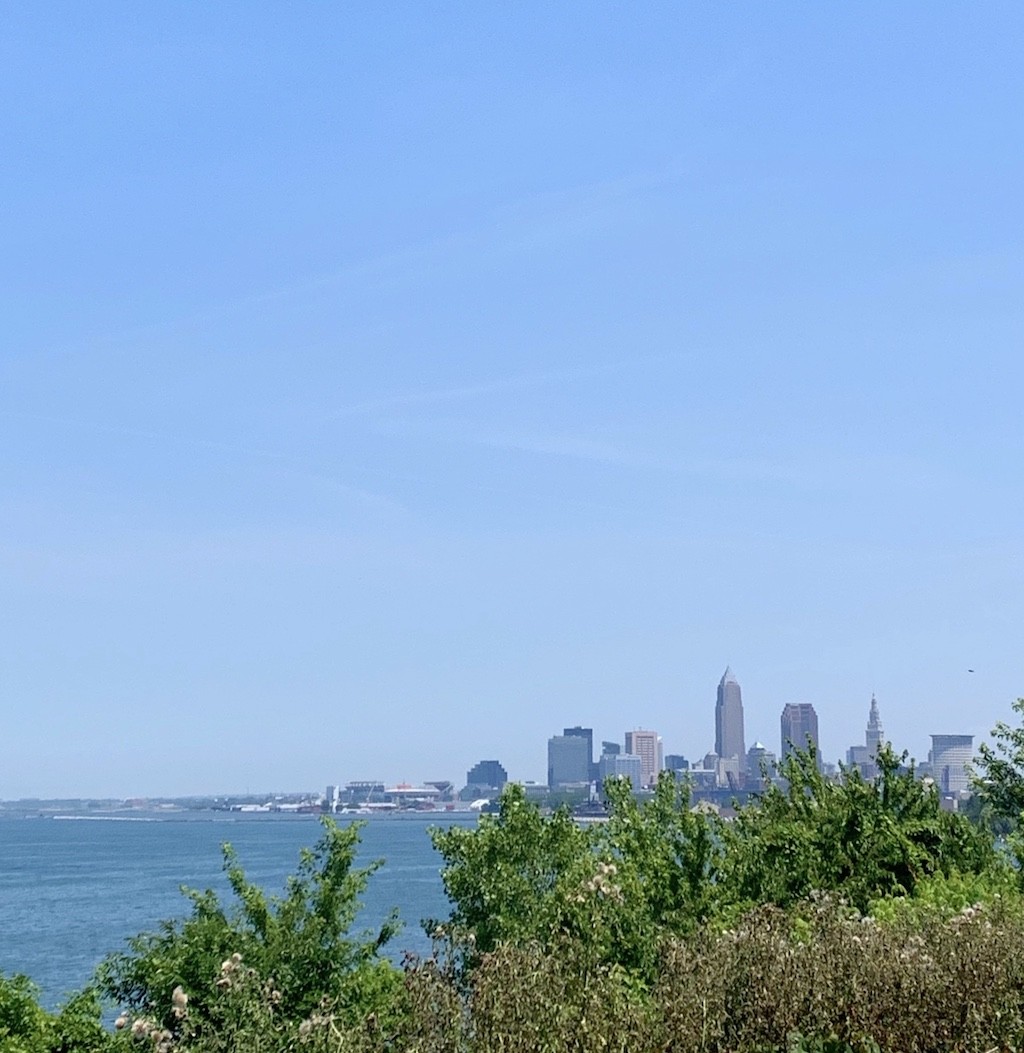 Coastal Drive: I love looking at houses on the water. Actually I love looking at the water-there's something so calming about it. Now add a beautiful house and well, no words. It was just so beautiful seeing all the incredible homes, the parks, and, of course, the lake. It was a beautiful day and we were lucky enough to be able to take advantage of the weather.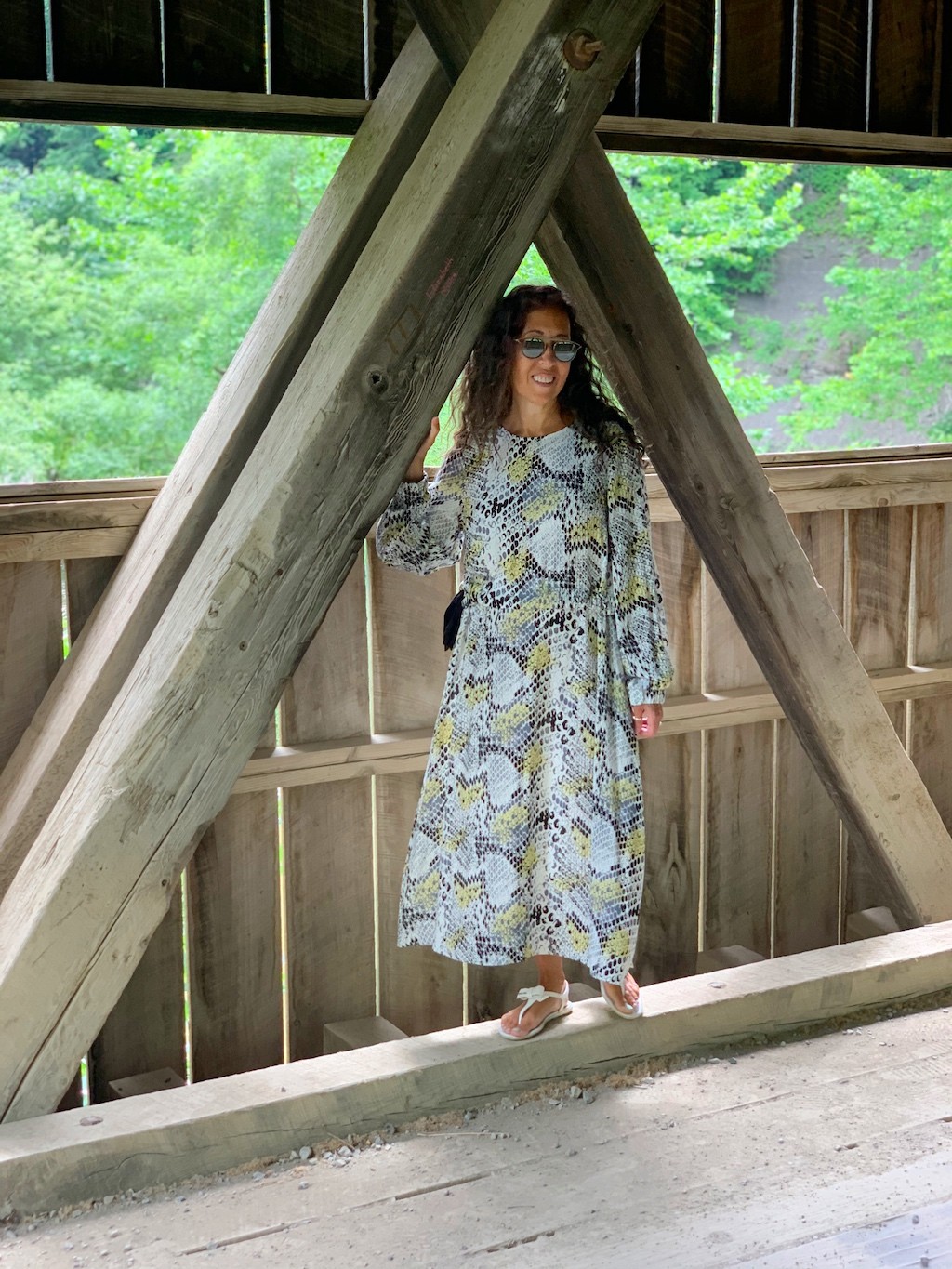 Covered Bridge Tour/Drive: When my husband suggested this drive he also reminded me to bring a few outfits for pictures-what a great insta/blogging hubby I have! This drive was just so much fun! There are 19 covered bridges on this drive, but we decided to visited 9 of them. The bridges were very cool and the drive just beautiful. I must have said 20+ times "I can't believe how beautiful this is and so close to us and we never knew it was here!"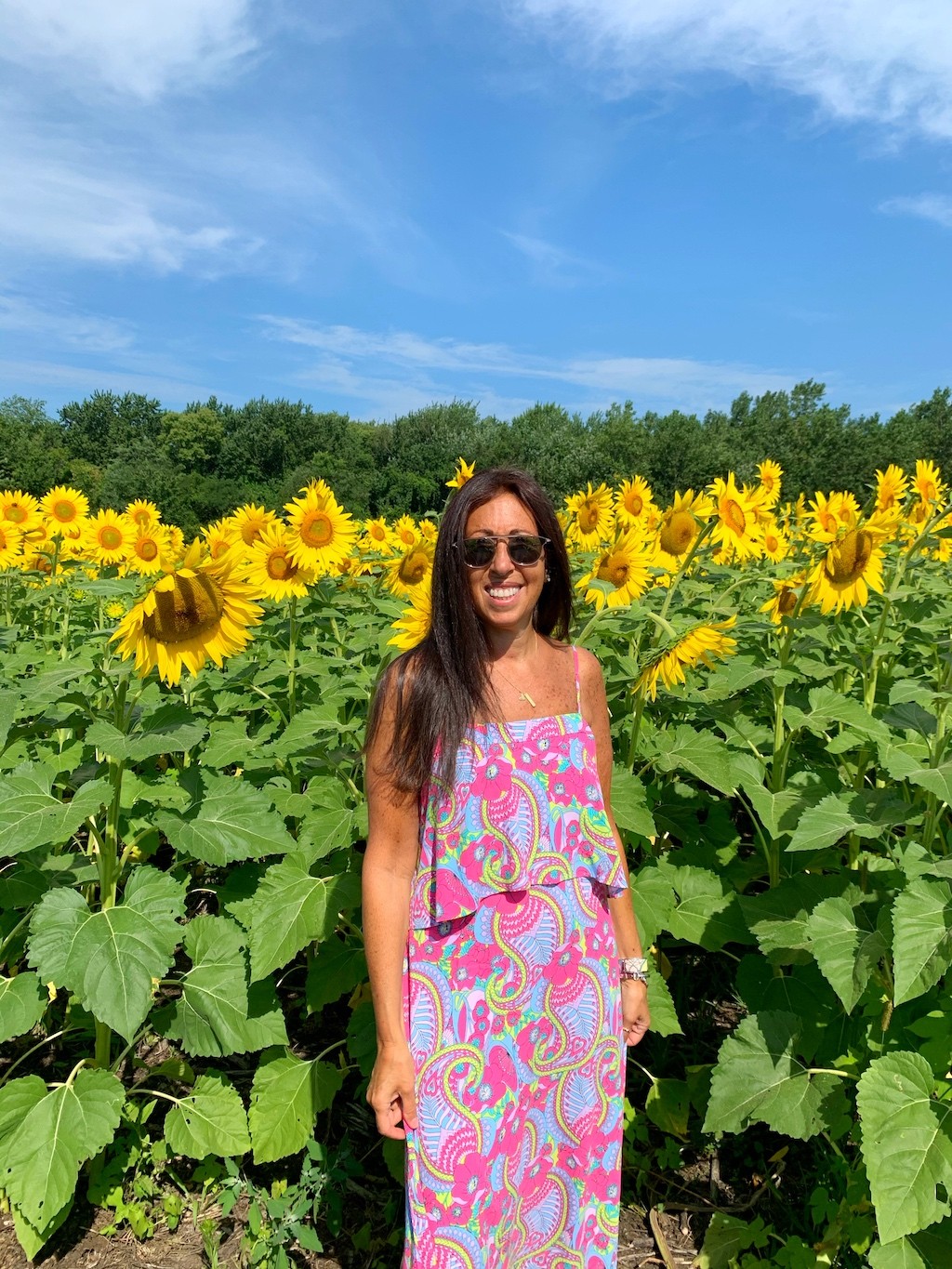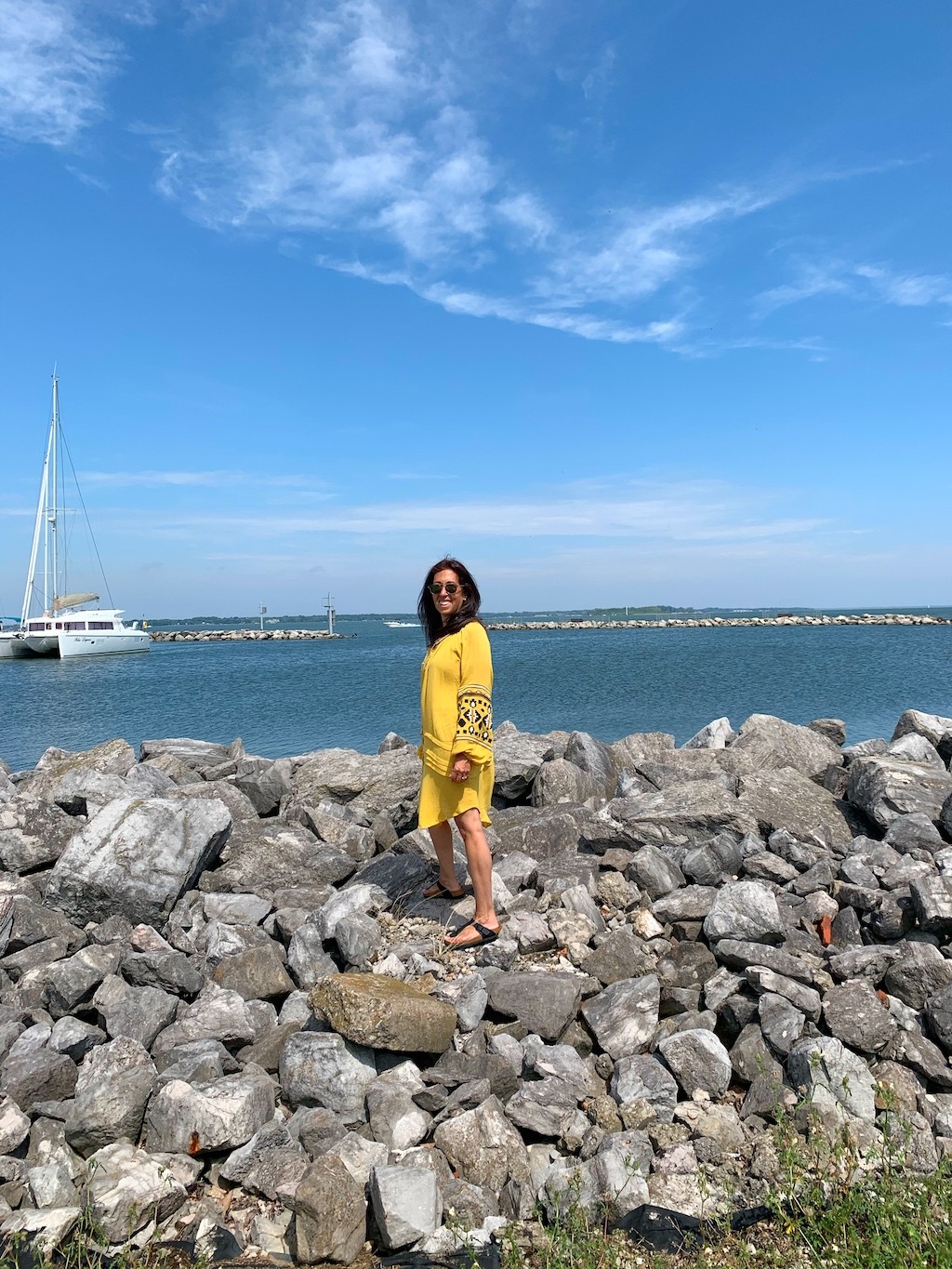 Sunflower Field: I've always wanted to go to a field of flowers and when my daughter told me about this sunflower field I was beyond excited! Maria's Field of Hope, with locations in Sandusky and Avon, was so beautiful and equally as moving as it is a memorial to children who have battled cancer. After this moving experience, we drove and walked around Sandusky and had such a nice day exploring. I'm not an amusement park person so I've never been to Sandusky to go to Cedar Point. While I knew this area existed, I can't believe it took us that long to visit! It was worth the drive!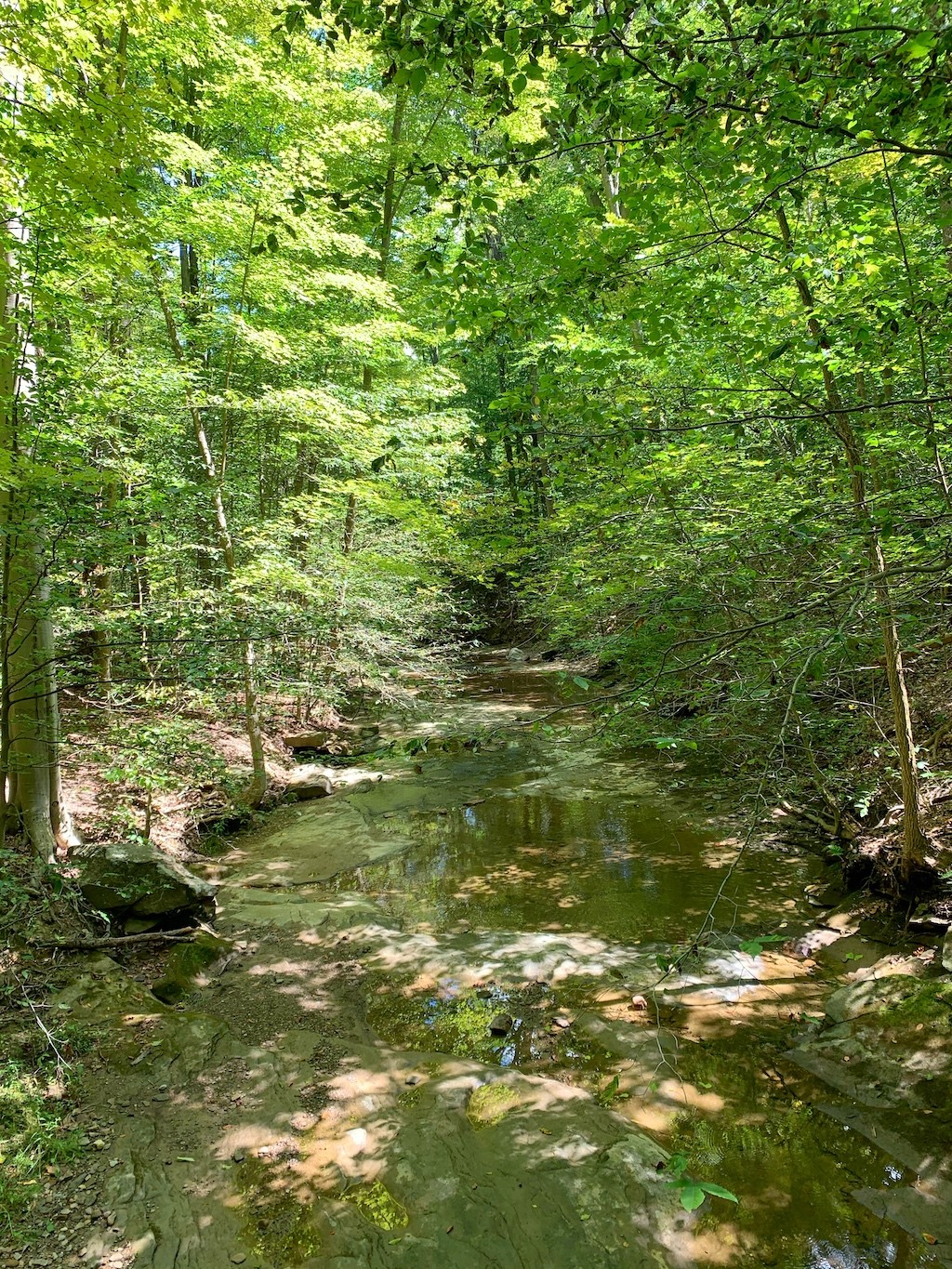 Cuyahoga Valley National Park: There was so much to do when visiting the CV National Park and while we didn't get to it all, what we did get to made for a really fun day. So much fun that we actually went back a second time to catch something we didn't have time for initially.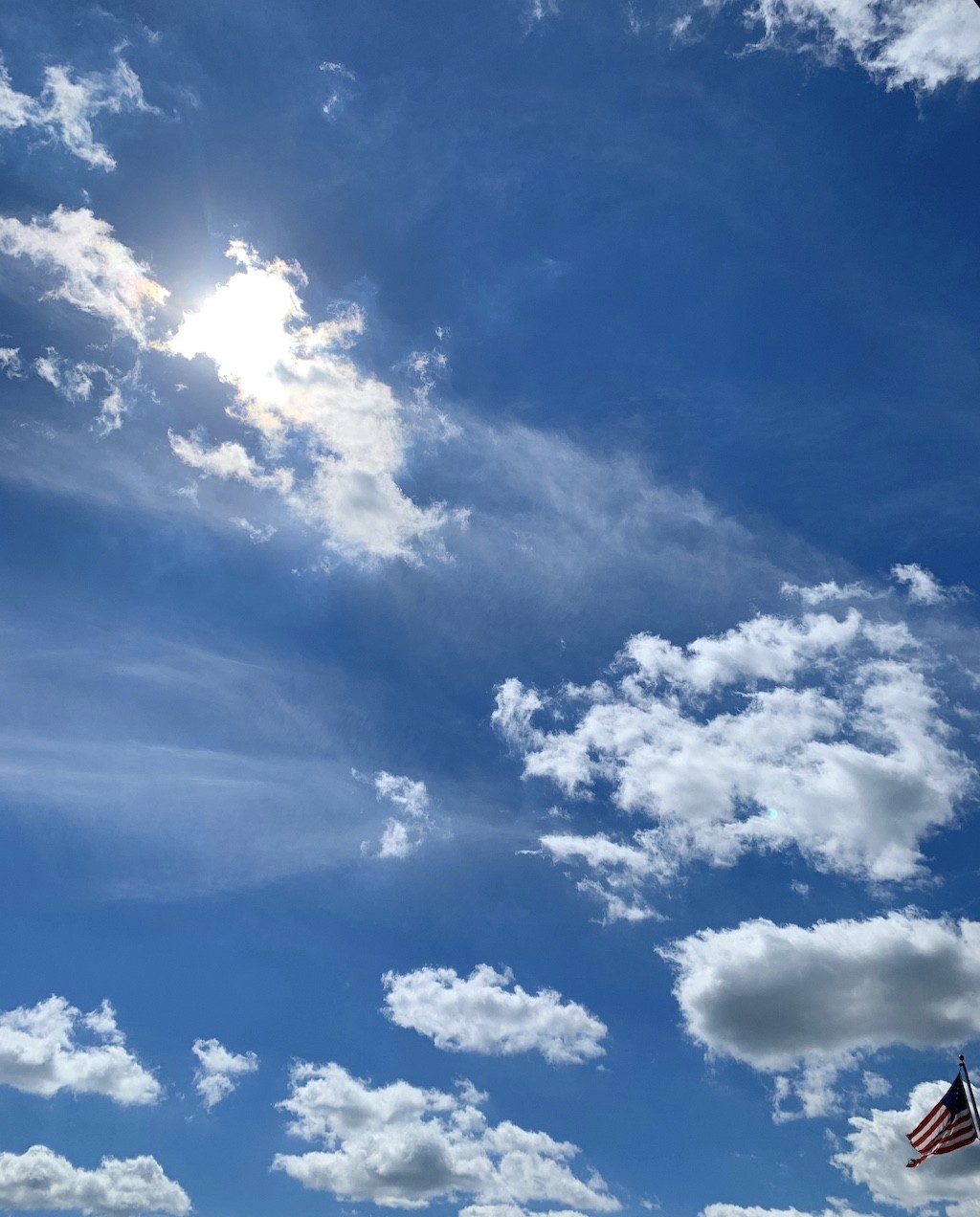 On our first day we drove to the cute town of Peninsula. Here we walked around and came upon a bike rental shop. What a fun, unexpected activity to take a 5 mile bike ride (I was in a long dress-yeah didn't really think that one through!) We rode to Boston Mills, a ski mountain where my kids used to go skiing when they were in middle school. There were a lot of other bikers and hikers on the trails so we kept our masks on the entire time, but it was beautiful and worth it!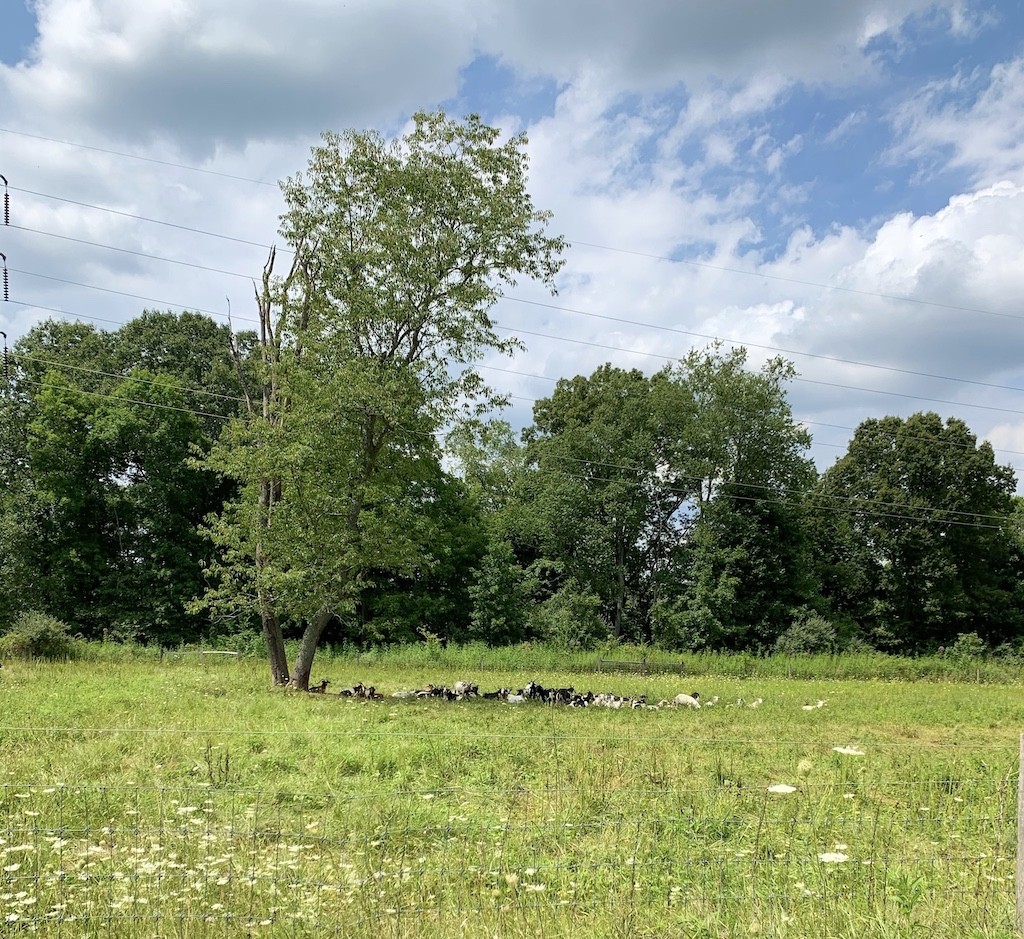 After the bike ride we continued on our drive. Our first stop was a short walk to…a covered bridge! Next we drove around a little and ended up stopping at Szalay's Farm & Market. It was a little too crowded for me as I'm still anxious around a lot of people, even if they're wearing masks. But don't worry we did return on a subsequent trip.
We continued exploring and drove Virginia Kendall Ledges. It's supposed to have the most beautiful sunset, but it was too early in the day and we didn't want to wait. I do want to go back and next time I might bring some wine and cheese and make a night of it! It was a great day and we were exhausted, happy but exhausted, as we headed home.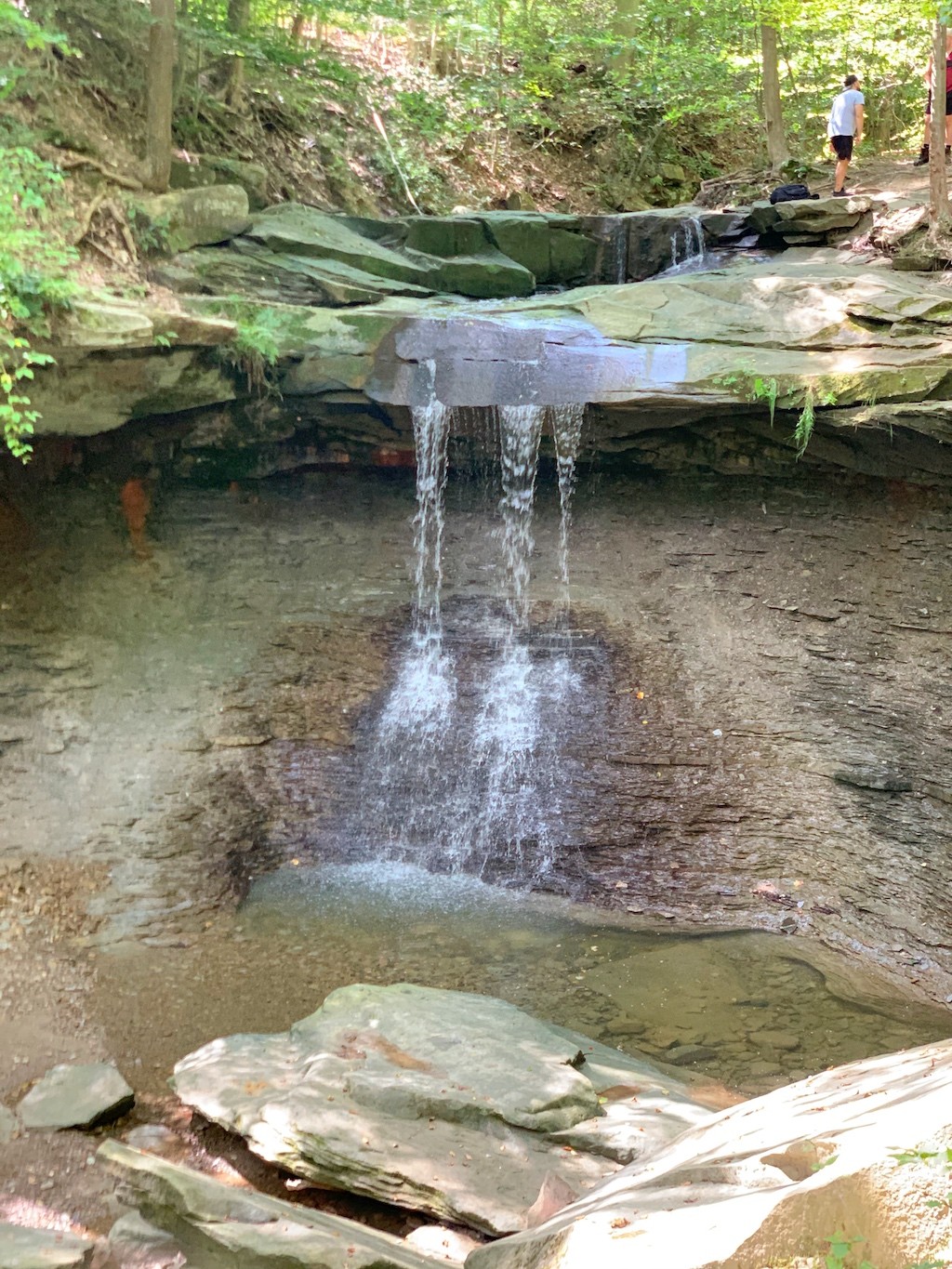 A week later we headed back to hike the Blue Hen Falls Trail. It was a pretty steep trail, but only about 3 miles roundtrip. It was a great hike and a fun afternoon. Afterwards we headed back to Szalay's Farm & Market. While it was still crowded at least this time I was prepared and everyone was wearing a mask. We got some delicious fruits and vegetables and my husband made a peach cobbler from the peaches-yum.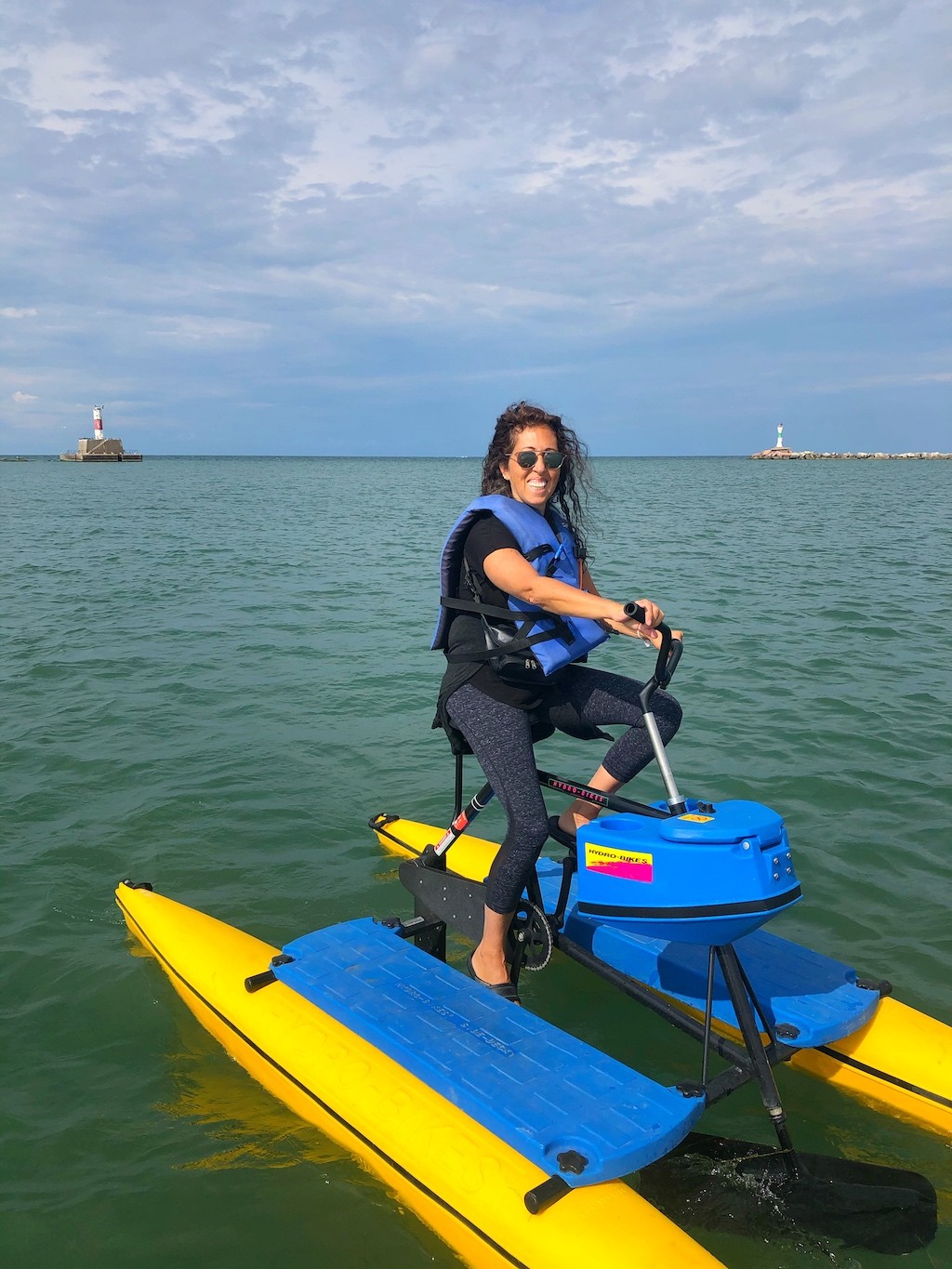 Hydro biking: Our next adventure was on Ashtabula Harbor. My daughter and I rented hydro-bikes and rode for over two hours. At first I was a little nervous as I'm not the strongest swimmer, but once I realized how sturdy the bike was it was all good. We rode out to the lighthouse and it was really pretty. The scariest part was when a boat came and we had to ride in it's wake. My daughter thought it was hysterical; I was white knuckling it!! The next day I definitely felt it in my legs, but that kind of sore is always a good sore! I would definitely recommend trying hydro biking!
We are looking forward to some other adventures in the next few weeks. We plan on going to the sunflower field in Avon, Stan Hywet Hall & Gardens, Lakeview Cemetery, and as the leaves start to change I'm sure we'll revisit some of the places we've driven and hike those and other areas to see the fall colors.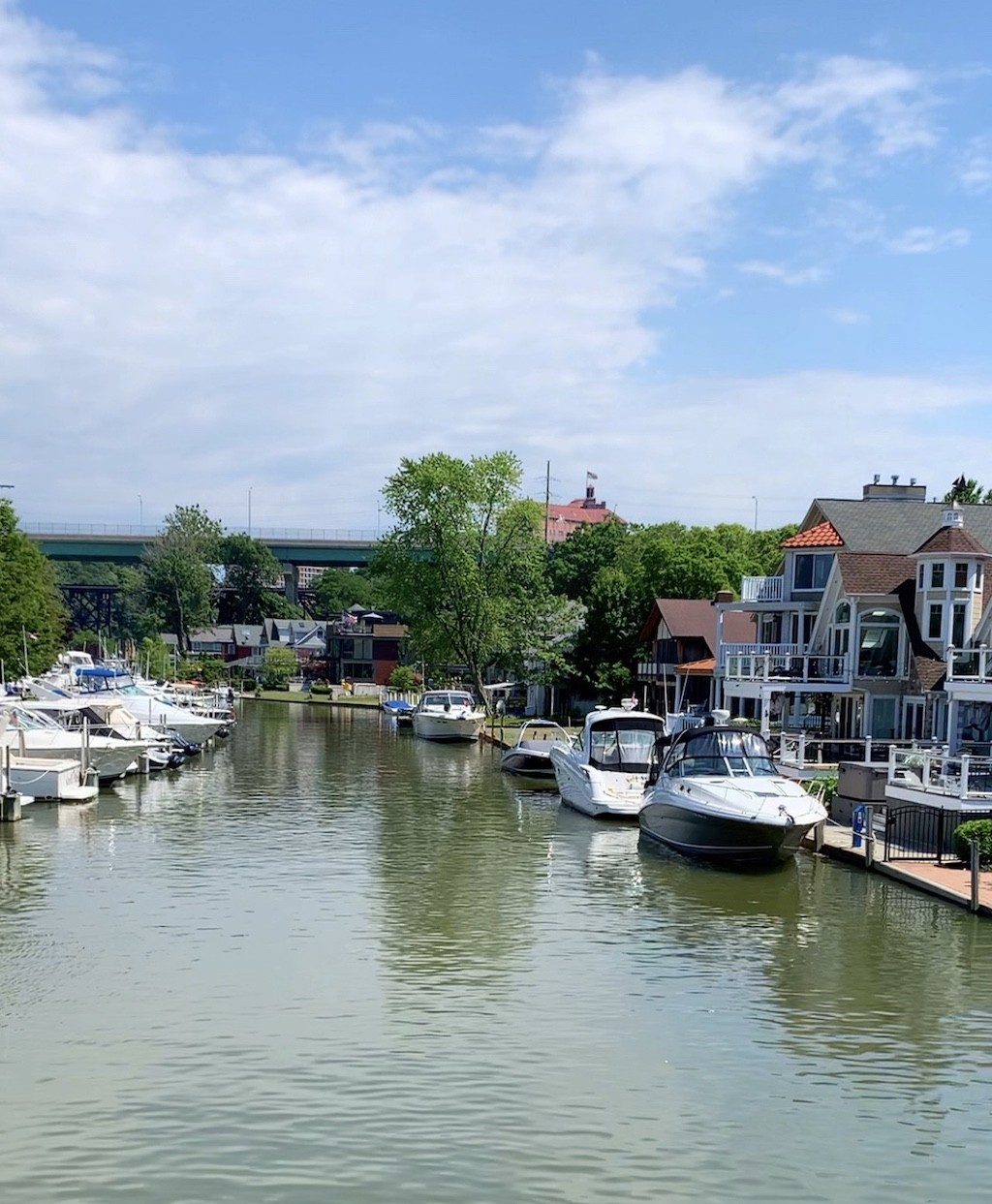 Obviously I wish things were different in our world right now, but discovering all these treasures was certainly a benefit of our current times. As was having my youngest home for 5 months-the longest she's been home since she left for college!