Let me start by saying that this post has taken me so long to get together. First getting all the kids to select their outfits. Then my daughter started taking pictures and in the middle of our shoot it started to rain. Next I wasn't feeling great and ended up being sick for four days. Finally I was feeling better but the weather wasn't cooperating-snowy, gray days-typical Cleveland winter. Then we went to New York-can't complain about that! But on the car ride home I started not to feel well again and ended up with influenza A, so I was out for over two weeks! Finally I decided I had to get these photos taken and so I dragged my husband down to our basement. And that is why the first two outfits were shot outside and the last two are in front of a brick wall in our basement. I'd have liked to have had the same background for all four outfits but it just wasn't meant to be!
Now on to the post!
I have four adult children, three girls and a boy and no, my son is not the youngest. (Most people assume I kept trying until we had a boy, but actually it's girl, girl, boy, girl.) Anyway, they all have their own styles and last time they were all home (none of them live in the same state!) they decided that they each wanted to choose an outfit for me.
It was so much fun to watch my kids go through my closet and select something for me to wear. This is what they chose: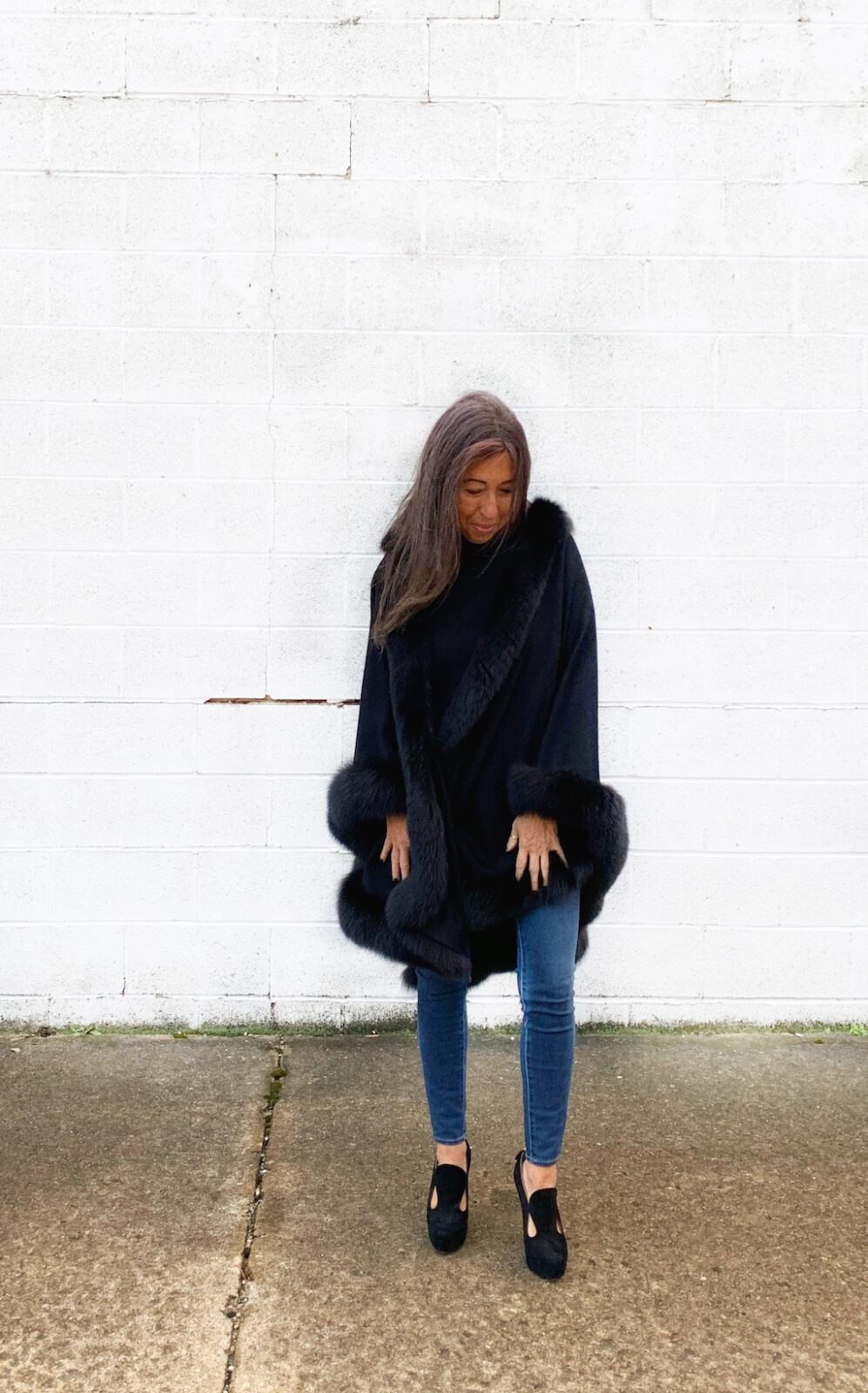 For this look, my oldest daughter selected an outfit for date night. She chose a pair of AG skinny jeans, a black turtleneck tunic, my Sofia cashmere wrap, and a pair of Prada heels I purchased years ago for a great price at the day after Christmas Saks sale. She also included my small red Chanel bag, but of course I forgot it when I was packing up everything. The bag would definitely have added that pop of color! (I'll remember it when I wear this outfit out!)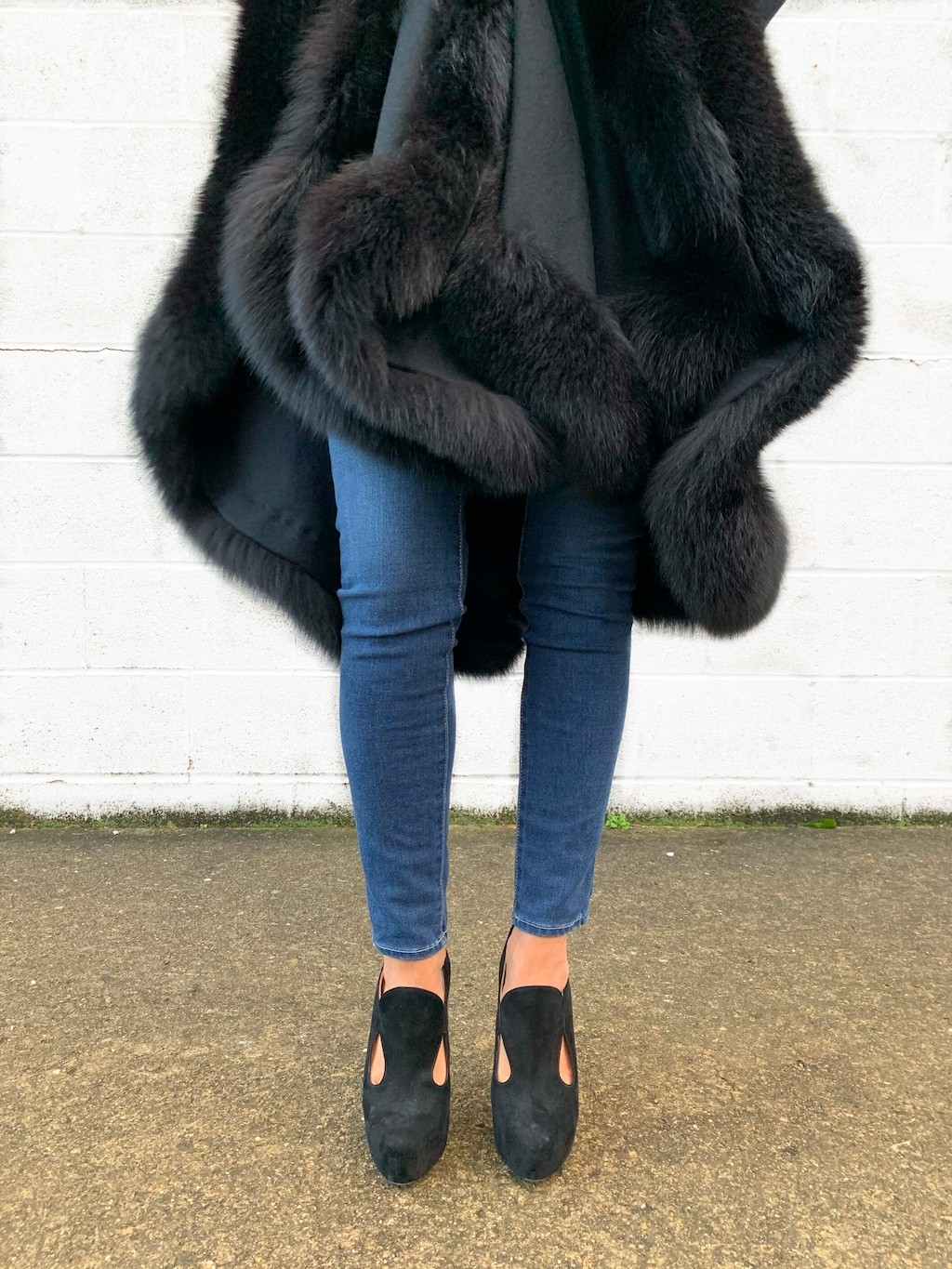 SHOP THIS POST AND SIMILAR: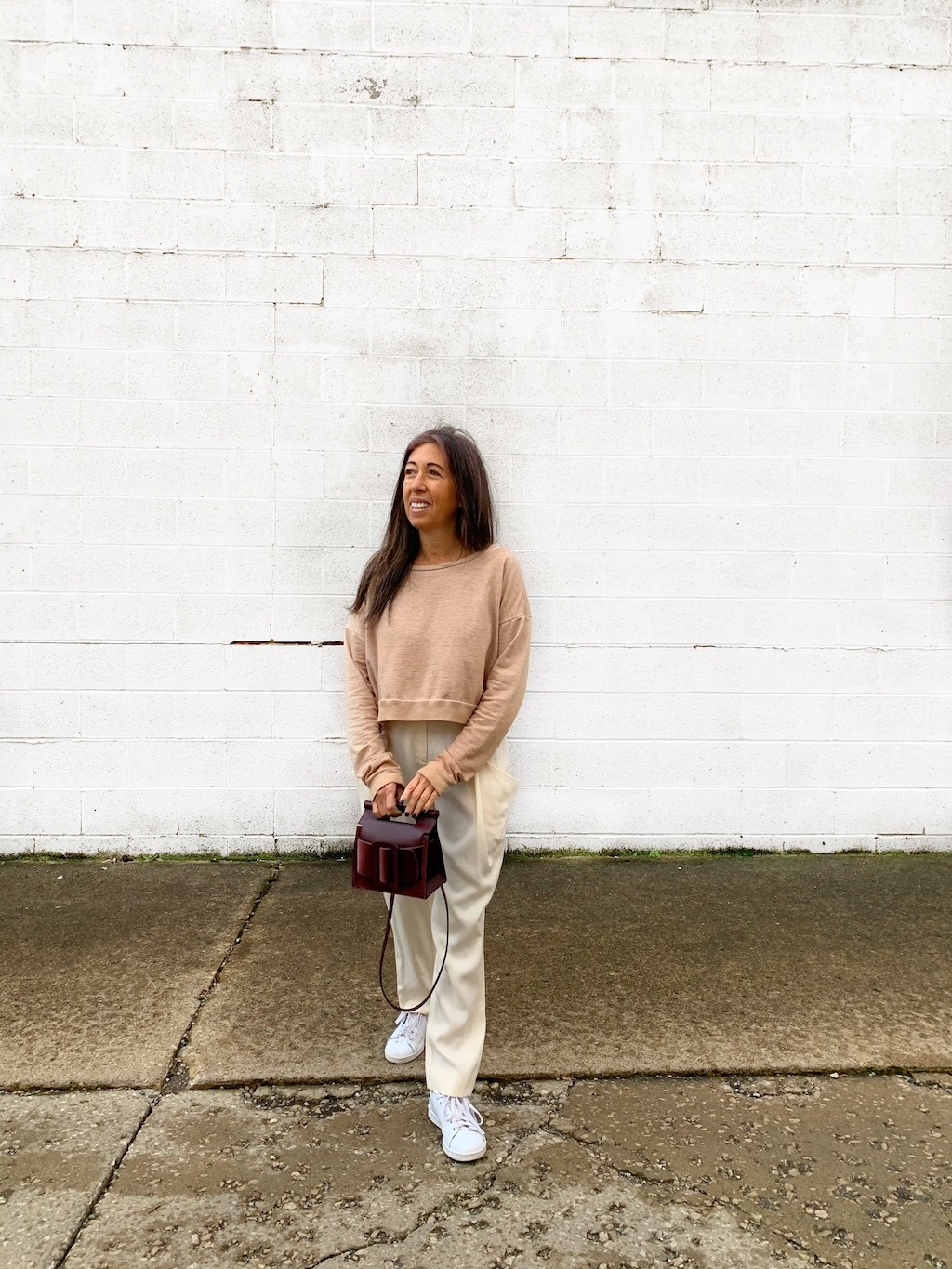 My second daughter chose an outfit I could wear to the airport, running errands, or meeting friends for lunch. It's very much her aesthetic with the light colors. Usually I wear dark colors, but I really like how this looks and maybe after seeing how much I love this outfit I'll start changing it up! I was happy to have her style these L'Agence pants as I'm always struggling with what to pair them with. She chose a simple top from Forever 21. She paired these with my trusty Stan Smiths, and If I change the sneakers to a pair of booties or heels I can easily wear this outfit at night. My beautiful Boyy bag (that she bought for me!) completes this cute and comfy outfit.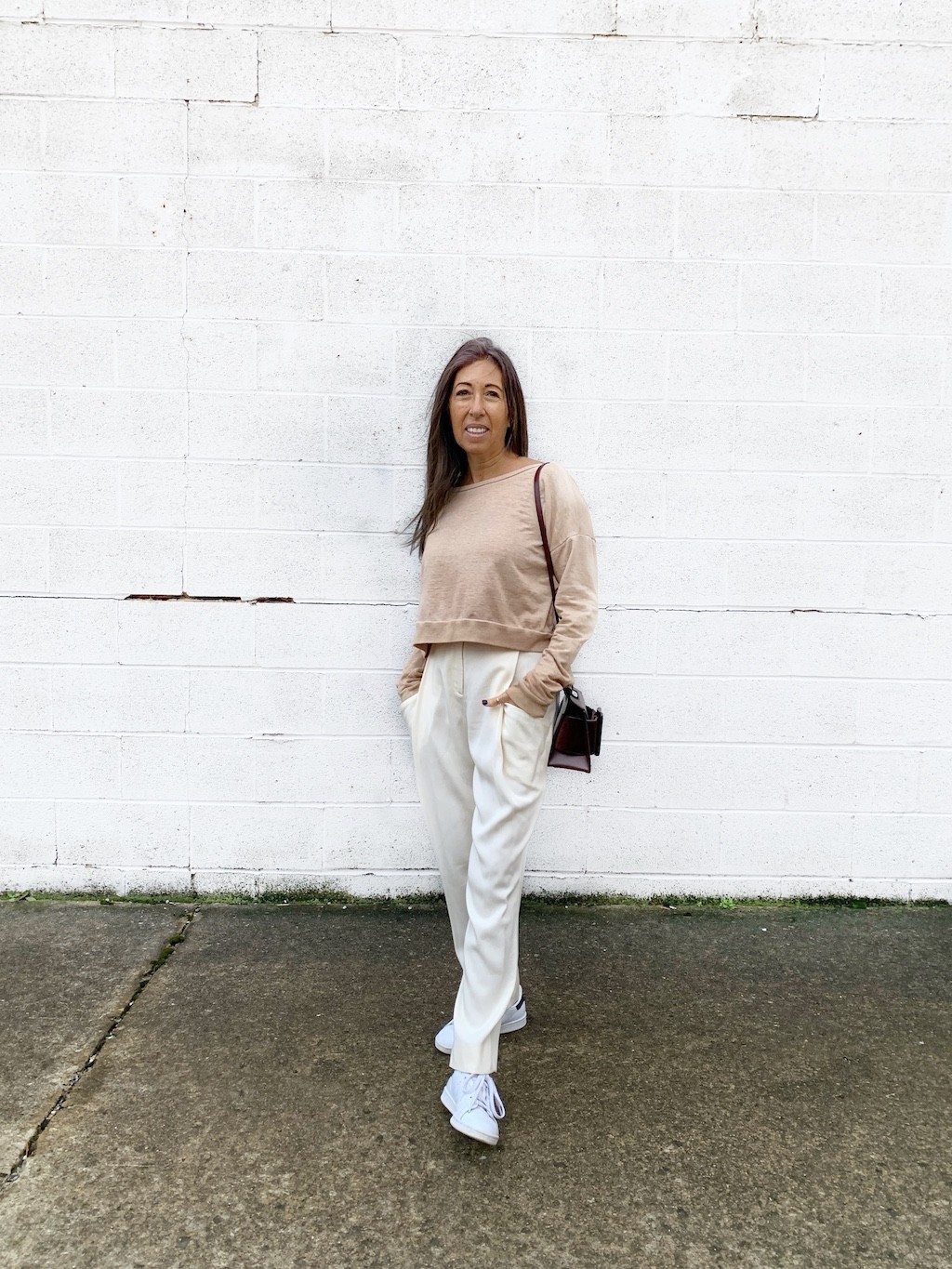 SHOP THIS POST AND SIMILAR: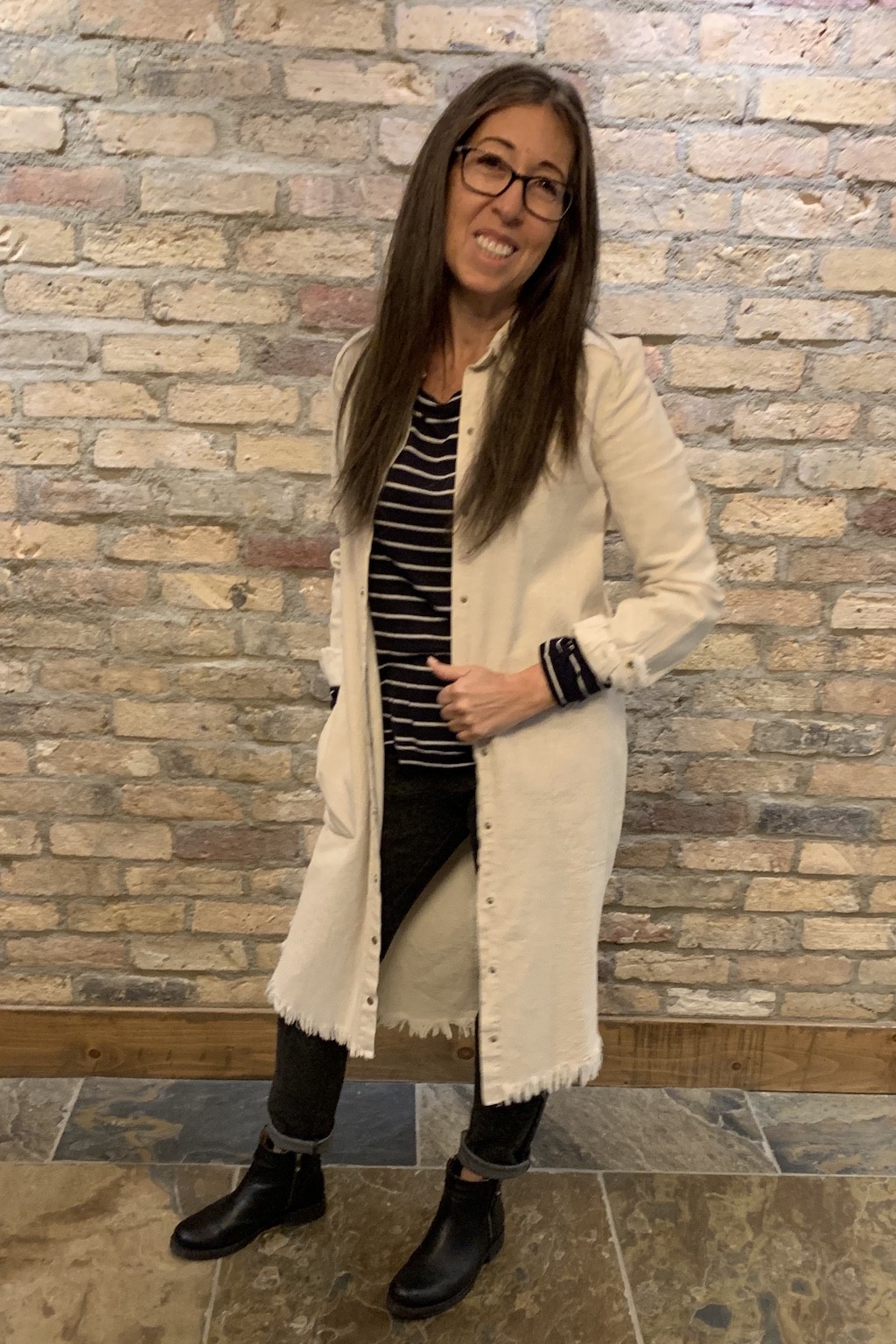 My son was so cute when it came to selecting an outfit for me and he took it very seriously! His outfit for me consisted of a pair of pants from one of my favorite brands, Lurdes Bergada, which he cuffed at the bottom, and added a chunky Frye boot. He paired these with a striped tee and a duster, both from Zara. The funny part was before he added the duster it looked like something he would wear (cuffed pants, long sleeve shirt, and his Bluntstones.) Oh, he also asked that I wear my glasses (I usually take off for photos) because he thought it completed the look. I felt very artist chic in this outfit!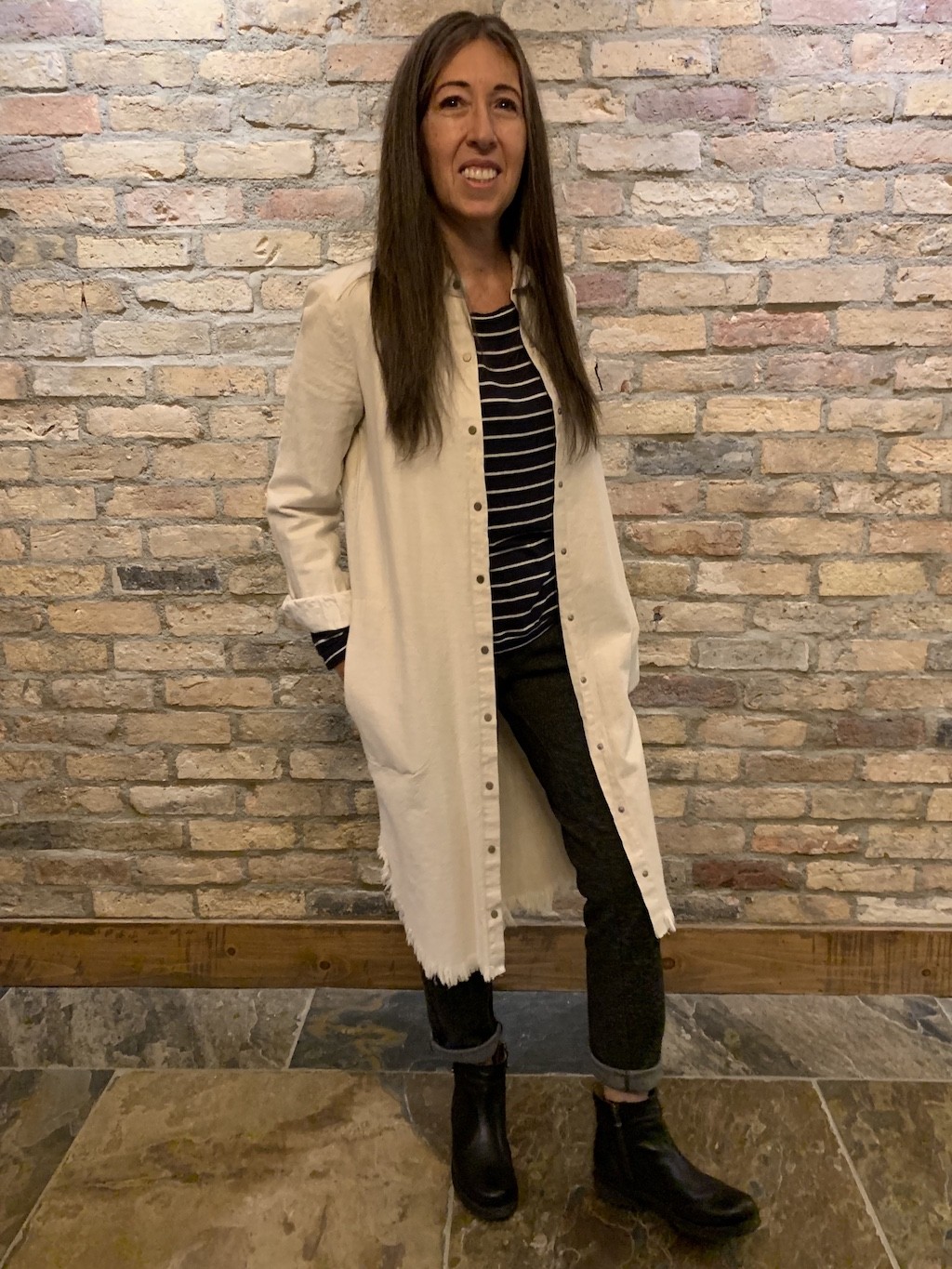 SHOP THIS POST AND SIMILAR: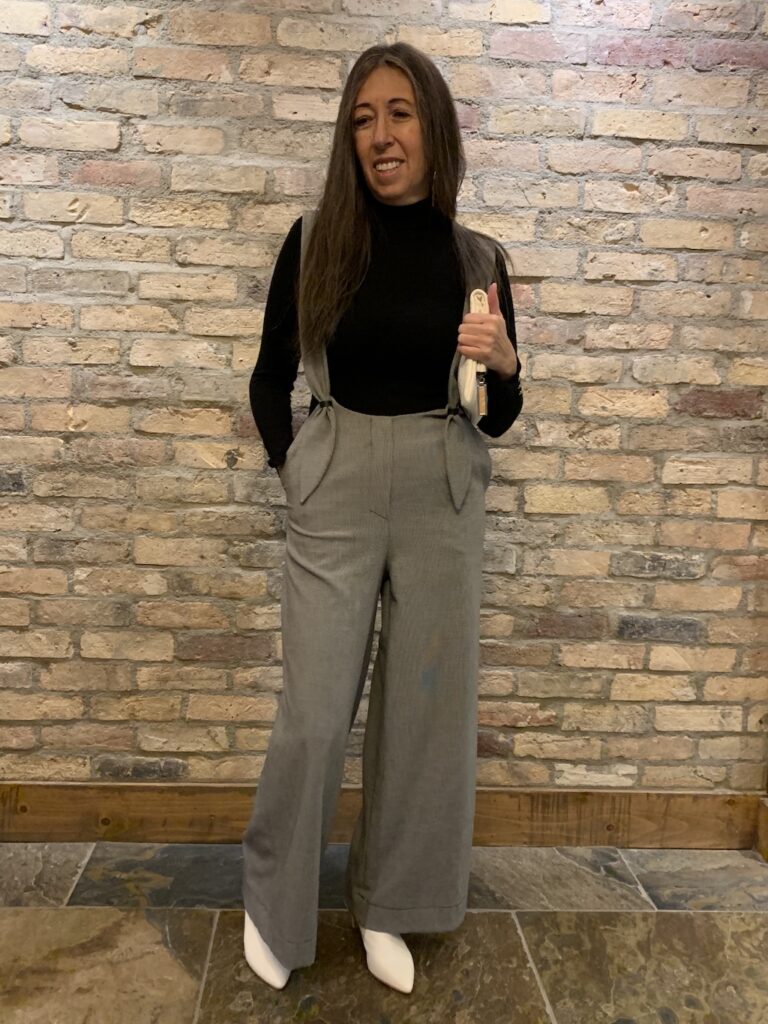 My youngest wasn't really into choosing an outfit for me, but she came up with a really cute outfit. She selected a pair of pants with suspender like straps that I purchased from Nanushka, a store I visited in Budapest, and paired them with a black turtleneck with buttons on the sleeve. I usually wear these pants with black booties, but from now on I'll definitely wear them with the white Dolce Vita booties (on repeat) she chose. A white clutch finished this outfit off perfectly!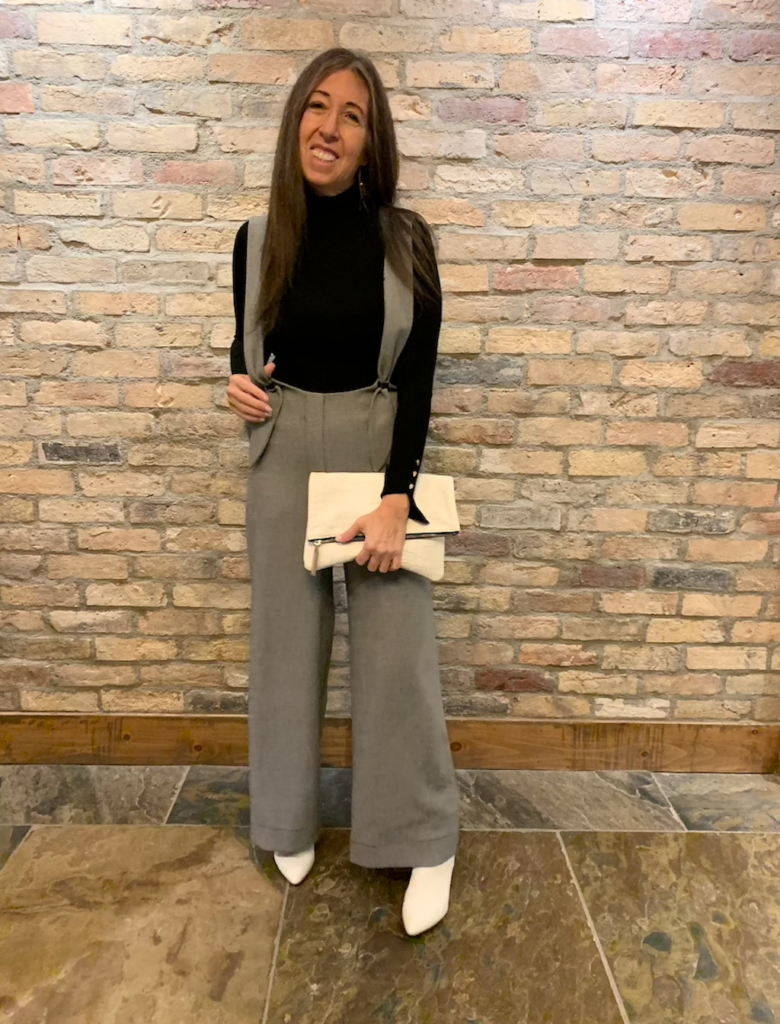 SHOP THIS POST AND SIMILAR:

I have to say I think they did a really great job styling me and I will wear all of these outfits!
Since all of the items were from my closet many are not currently available. I found some pieces that are similar and will work to recreate the looks. Happy Shopping!