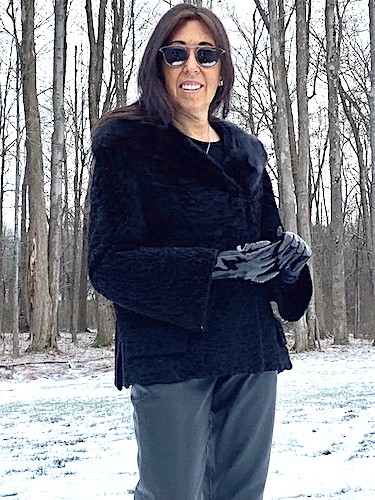 Yesterday I shared the responses of some of my favorite influencers, bloggers, and Instagrammers to my question are you a saver or a purger and do you have something in your closet that you will never part with. I had so many responses, which was very exciting. So without any further ado…
Lizzie of @lizzieellifashion: I'm probably as saver, as I have a tendency to put memories on my clothes from when I wore them! Having said that, being in the fashion industry, I am lucky to have access to a lot of new clothes each season and so I do have to purge every now and then.
My two most precious items in my wardrobe and the pieces I would never ever part with are both Chanel bags. They are precious for different reasons and not just because of their value. The first, a classic mini flap in black lambskin with gold hardware, signifies love and romance as it was an anniversary gift from my husband.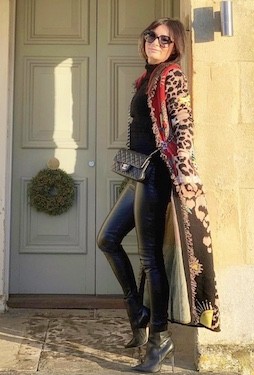 The other is a Trendy cc in black lambskin with gold hardware. This one I bought myself to celebrate 8 years in business and so signifies success and achievement. Both are classics and will never date. They always look current no matter what trends – which may later get purged – I style them with!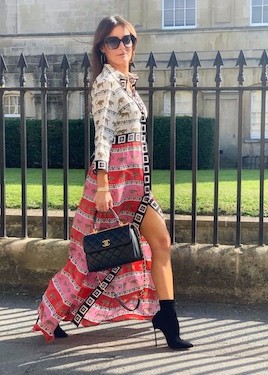 Louise of @cmbleeds: I'm a saver! I'm useless at throwing away and regularly regret later if I have thrown something away. So with that in mind I try to employ the theory that if I haven't worn it in 3 years then it goes. Even then I struggle, so as a result I have an enormous amount of clothes that I cram into my wardrobe or keep in storage.

I switch over from summer to winter clothes and back again so over haul my wardrobe twice a year and try to cull then. This can take me hours, well if I'm honest days 🤪, as I usually try on the query pile then either conclude it can go or fall back in love with it, or decide if I alter it in some way I'll wear it again. Or lastly I look upon it as a classic and think I might still wear it in the future. I think I'm like this because I attach memories to my clothes so even just seeing them evokes happy thoughts. I'm amazing at remembering not only what I wore to a certain event but usually what my friends wore too. I don't know how or why it's just something I do, I guess it's connected to my passion for fashion 😋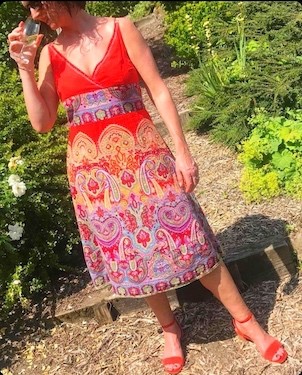 I do have several favourite pieces that I've had for years, too many to pick just 1 really but I will. It's this dress I bought on a family holiday in Alcudia Majorca over 13 years ago. I distinctly remember seeing in in a little shop in the old town one evening. The kids were in good spirits as was my husband so I had opportunity to go in and try it on. I loved it instantly! The vibrancy of the colours and the gorgeous pattern. The thin cotton fabric that made it cool to wear, the fact it was lined showing it was good quality.
I wore it the next night for dinner, we have the pics in our archives somewhere and could dig one out if you were remotely interested.
I've taken this dress on practically every holiday since. So it has so many wonderful memories attached to it that I could never part with it 🥰.
Clodagh of @fashionlovingrunner: I go through my wardrobe regularly. I resell (Depop, Instagram, giveaway, recycle, etc.) But I don't own 25 pairs of jeans of various styles, or coats for years and years. I don't even have my wedding dress! Sold it to get blinds for our house and bought a pair of Chanel sunglasses! I must have known I have 3 boys that woldn't have any interest in it!!! 😁😁😁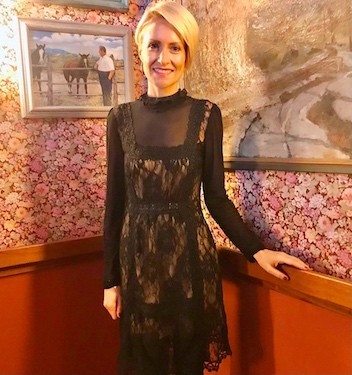 There's one dress I probably never will get rid of. I bought it in Marbella about 10 years ago … can still fit into it too!!! It was our first holiday with our eldest who is now 11 1/2, and I fell in love with it.
Miren of miren.white_styleup: When it comes to clothes – I am definitely a saver! In fact, I am a collector of clothes. I buy them and instantly fall in love with them, or it would be more correct to say – I fall in love with them first and them buy them 🙂
I have certain items in my closet kept there for more than 10 years and hardly worn [for probably] 10 times, but still they have their special place in my wardrobe.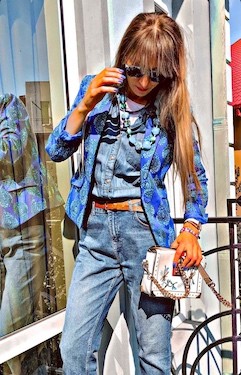 [This is] one of my hardly ever worn jackets – I bought it online 8 years ago! And I have a special relation with it.
Beautiful pieces make me happier, they elevate mood, make me joyous. I love playing with new and old clothes, create new combinations, or just admire them on a reel.
So no, I can never purge a piece from my precious collection 🙂
Thank you to all who shared your habits and favorite, save forever pieces. What about you? Are you a saver or a purger? What's in your closet that you will never part with?