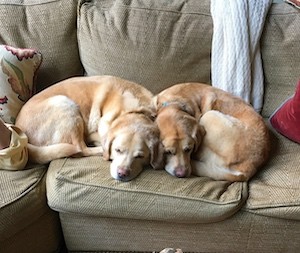 As the weather continues to get colder and the sky grayer here in Cleveland, I usually find myself in my spot on the couch with a fire going in the fireplace and the puppies cuddling next to me. The amount of time I spend reading or watching tv definitely increases in the colder months, but I'm still looking for things to do to get me off the couch-open to suggestions!!

Saddle Bag: I bought this bag in a stripe pattern and I love it! Loewe is one of my favorite brands for handbags having discovered them years ago when I was in Spain. At that time they weren't in the US, but now we are lucky enough to have them here. Their bags are very well made and so fun!

Rose Gel Mask: This rose stem cell mask leaves my face feeling soft and hydrated. The mask, by Peter Thomas Roth, combines five rose plant stem cells and four rose extracts and has no sulfates or parabens. A truly soothing, hydrating face mask.
The Bachelor: Yes, I admit it I watch The Bachelor! Every season I say this will be my last, but then the next season starts and it's like the car accident on the side of the road, you can't help but look. I started watching with my girls when they were younger and often it led to a conversation on how not to behave. Now that they're all living in different states I'll talk to them about it, but honestly I think two of my three girls no longer watch it. Well, we'll see what happens next season-maybe I'll finally find something else to occupy my time, but one thing for sure, I'm not bored when I'm watching this!! 😄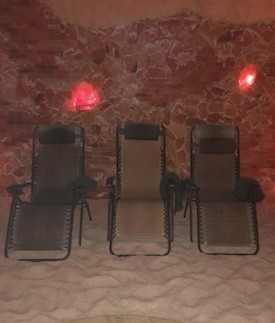 Salt Cave: My oldest called me and asked if I wanted to visit her so you know I jumped on it! Luckily she's only a few hours away by car. While there we went to a salt cave. When we first got there I thought it was going to be the longest 45 minutes-just sitting in the cave-I'm not good at relaxing. Well, the chairs were very comfortable and I guess I fell asleep because all of a sudden I snored and woke myself up (yikes!) and they were saying your experience is over. Fastest 45 minutes! My daughter said her sinuses felt so good and I just felt lighter. I'll definitely be visiting a salt cave again!

Immersion Blender: During the colder months I make a pot of soup at least once a week. I used to puree the soup in a blender but that required letting it cool and then transferring it to the blender. With this Cuisinart handheld blender I can puree the soup right in the pot I cooked it in-so easy and so fast.
Grace and Frankie: Yup, another tv show with me sitting on the couch. Lily Tomlin and Jane Fonda play two women who become close friends after their husbands fall in love. This Netflix show is so funny and entertaining. I was really excited that they made a new season, number 6. Hoping for the 7th!

Matterhorn by Karl Marlantes: This novel about the Vietnam War is different from anything I've ever read before. A friend and I decided to start a book club and this was our first book. I learned so much about the Vietnam War and what those poor boys, yes boys, who served had to endure. It's a long read. but horrifying and mesmerizing at the same time.
SHOP THIS POST: