It's definitely getting colder here in Cleveland so I'm trying to get in some fun stuff before I hibernate for the winter. Here are some things that helped me beat the boredom in November.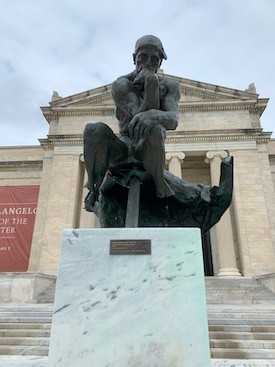 Cleveland Museum of Art: We had friends visiting from NY and they were excited to visit our art museum. My friend volunteers at MoMA so she's a lot more cultured and knowledgeable than I am. They loved the Cleveland Museum of Art and were amazed by how beautifully everything was displayed. After all the times I've been there, I learned that the rooms in the museum are numbered allowing for ease of navigating-who knew??!! I'm never disappointed when I visit the art museum and was so happy to share something so wonderful with friends.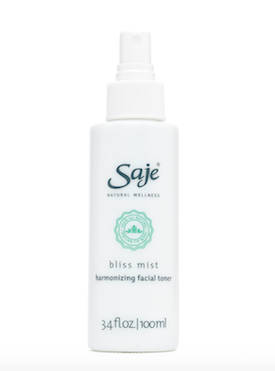 Saje Bliss Mist Facial Toner: For my birthday my daughter sent me a box of goodies from Saje Natural Wellness. Saje is an incredible company that sells 100% natural remedies, skin care, and home essentials. One of my favorite items from this gift is the harmonizing facial toner. I spray it on in the morning after I shower and at night after I take off my makeup. It feels and smells incredible. It's interesting as I've gotten older I've found that certain smells relax me and this with rose, carrot, geranium, sandalwood, ho wood, frankincense, cypress, and lavender oil does just that. Highly recommend.

Frame Jeans: I love my Frame jeans! They are comfortable and wash well plus they are consistent in size. I know what size I wear and no matter what style Frame jeans I try they are perfect. It makes shopping for jeans so easy. They offer many different styles and those of you who know me know what a sale shopper I am and I'm always able to find great Frame jeans on sale. Gotta love it!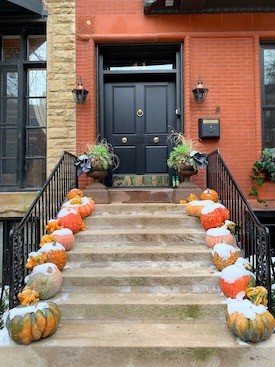 Chicago: My husband had to go to Chicago on business so I was lucky enough to be able to tag along. Plus we had family who were going to be there at the same time (and we all live in different states) so it was a great chance to be with them. It's always fun to walk down Michigan Avenue and explore (aka shop!). We also ate at some great restaurants including Gibsons Italia, Prosecco, and Lou Malnatis.

One Thousand White Women (The Journals of May Dodd) by Jim Fergus: I read this about 10 years ago and absolutely loved it. I decided to reread it and loved it just as much the second time. This historical novel begins in the 1870s when the Cheyenne chief meets with the US president. The two agree to trade 1000 white women for 1000 horses. The US government hoped the women would help civilize the Native Americans. May Dodd was one of the women traded and she kept a journal of her life. While the Cheyenne tribe did request this trade in 1854 and this novel reads like historical fiction, it is fictious. Reading the journals I was convinced that this was a true story; the author is that convincing.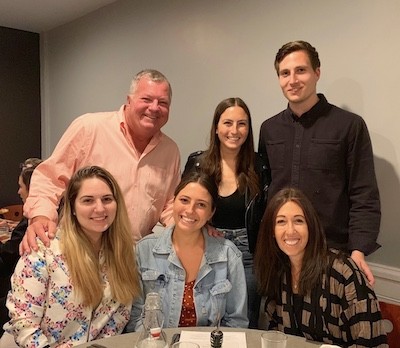 Thanksgiving: My list wouldn't be complete without sharing how wonderful it was to have part of my family home for the holiday. This was the first year that all four of my kids weren't home and it was hard, but I did enjoy those who were here and they're all planning on being home for Chanukah and Christmas so I'm very excited and thankful for that! I'm also thankful for those who were able to make it home and enjoyed my time with them as we ate, watched tv, played games, ate some more… Plus, my husband cooked an incredible meal and I'm so thankful!
SHOP THIS POST: