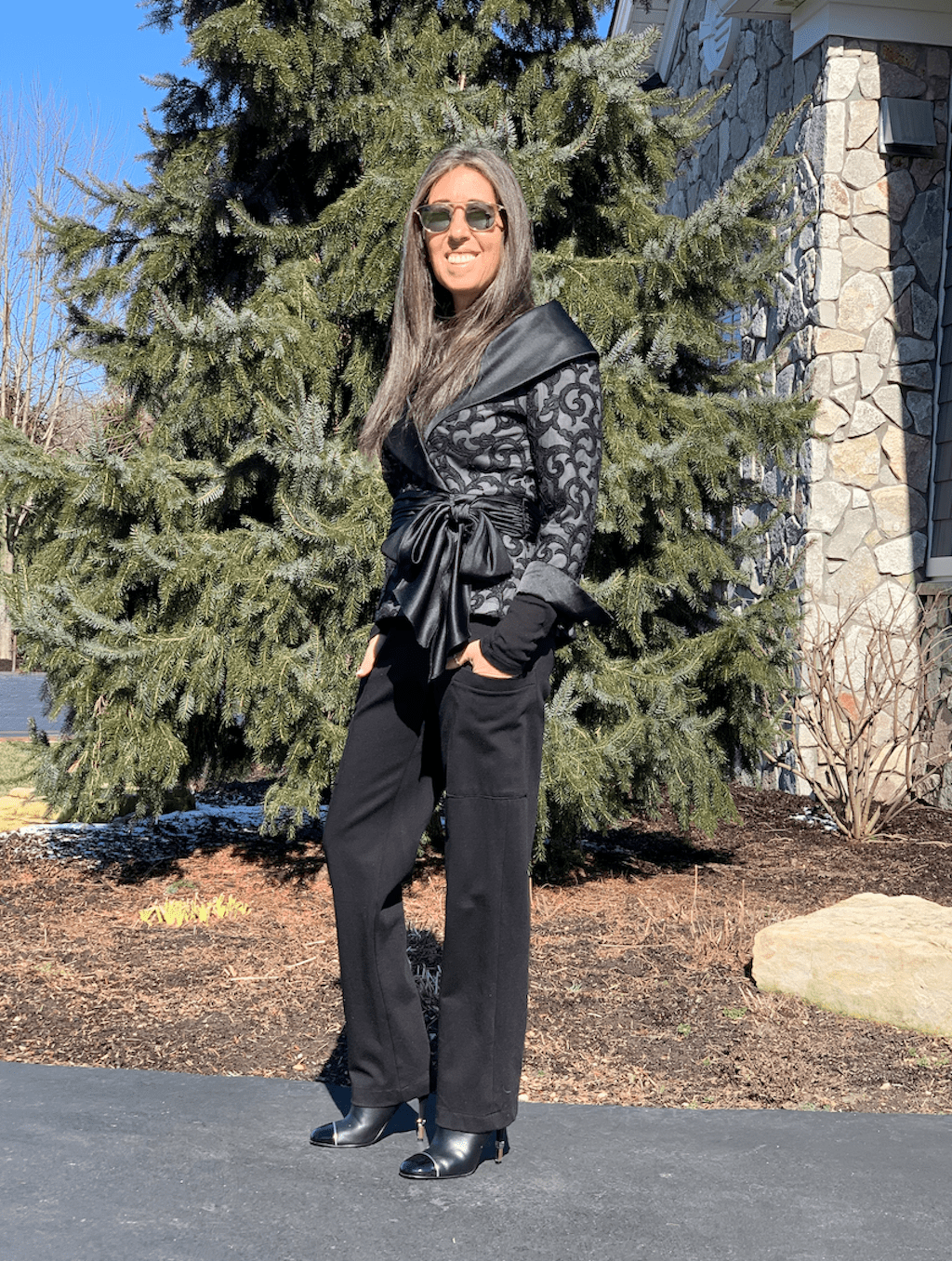 By now many of you know how much I love a good sale. Well, to me thrifting is the ultimate sale! It's so much fun finding some new old treasures. It also makes me feel good as I help our environment. Thrifting, aka sustainable fashion, helps to reduce the amount of clothing that ends up in landfills. Also, when I come home from thrift shopping, I always look through my closet to find items I can donate, which helps those in need. It's a win-win.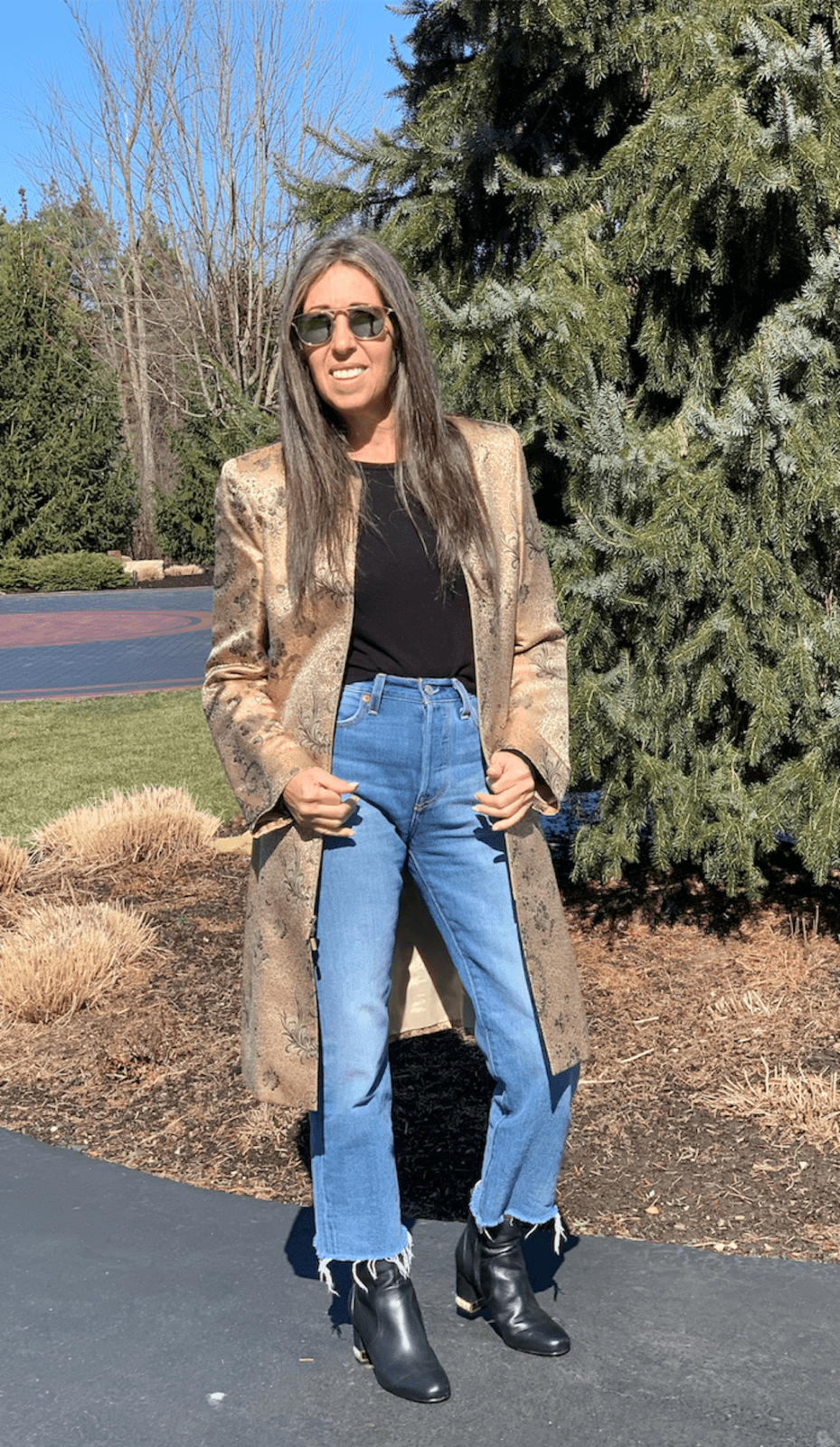 Thrift shopping is different than shopping in retail stores so keep the following in mind as you're thrifting:
If the items are vintage sizes may be different than current sizing so always make sure you try on your items. And since sizes may be different, look in other sizes-ya never know what you may find that fits in a size 8 even though you usually wear a 4.
Check, check and recheck-always look the items over carefully for stains, holes, pulls, etc. If there's a damage such as a broken zipper or an open seam, these can easily be repaired. If you love something but it's too big, see if it's something that can be easily altered. Since the idea of thrifting is to find great items at good prices I don't want to spend a ton in alterations, but if it's a cool piece, a good price, and not an extensive (or too expensive) alteration I'm in!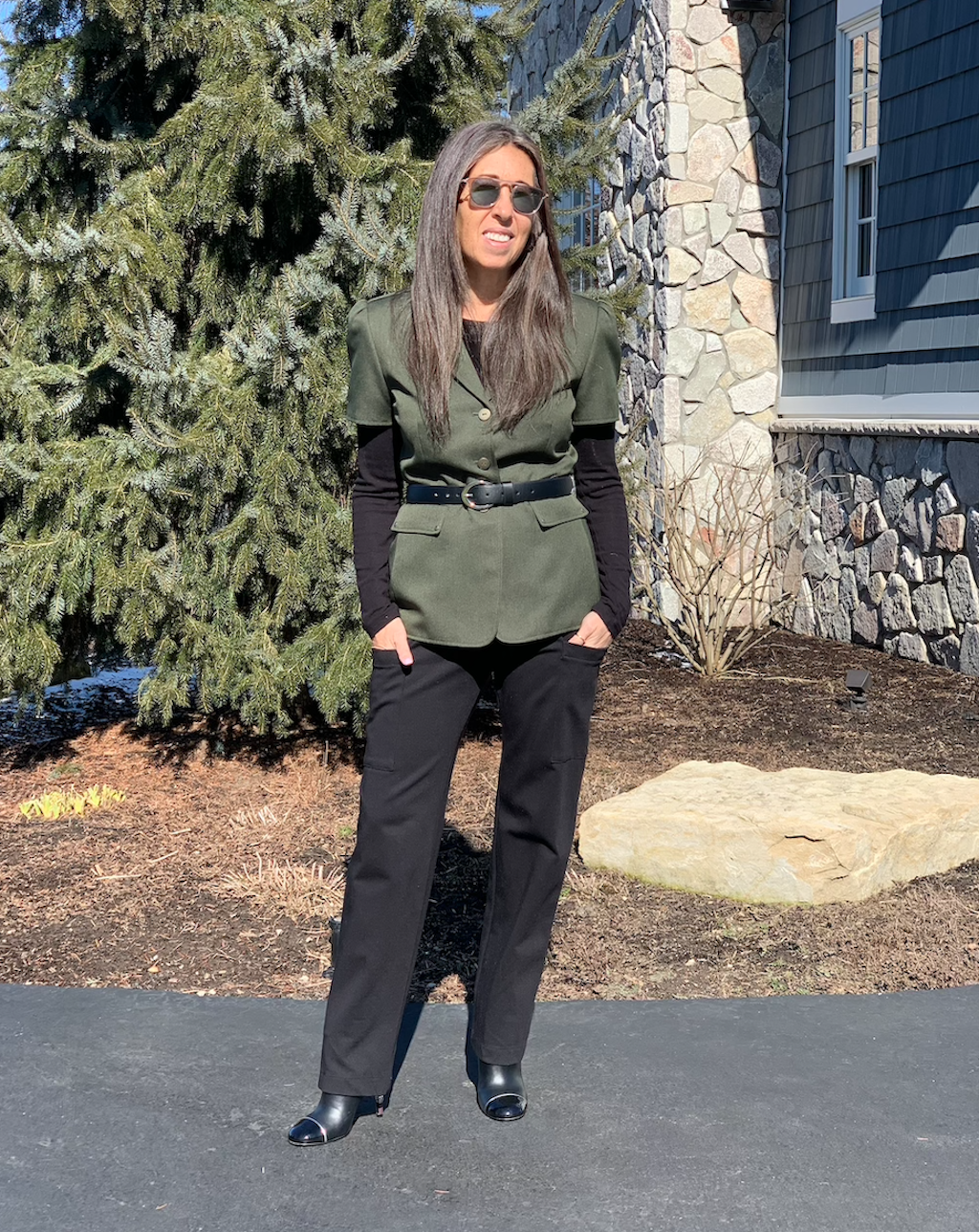 Often I'll find so many pieces that I really like and the prices are great, I could end up with a ton of stuff, but what I ask myself is "Do you love it?" In order to bring it home, no matter what the price, I have to love it. This helps me weed out what might just end up sitting in my closet.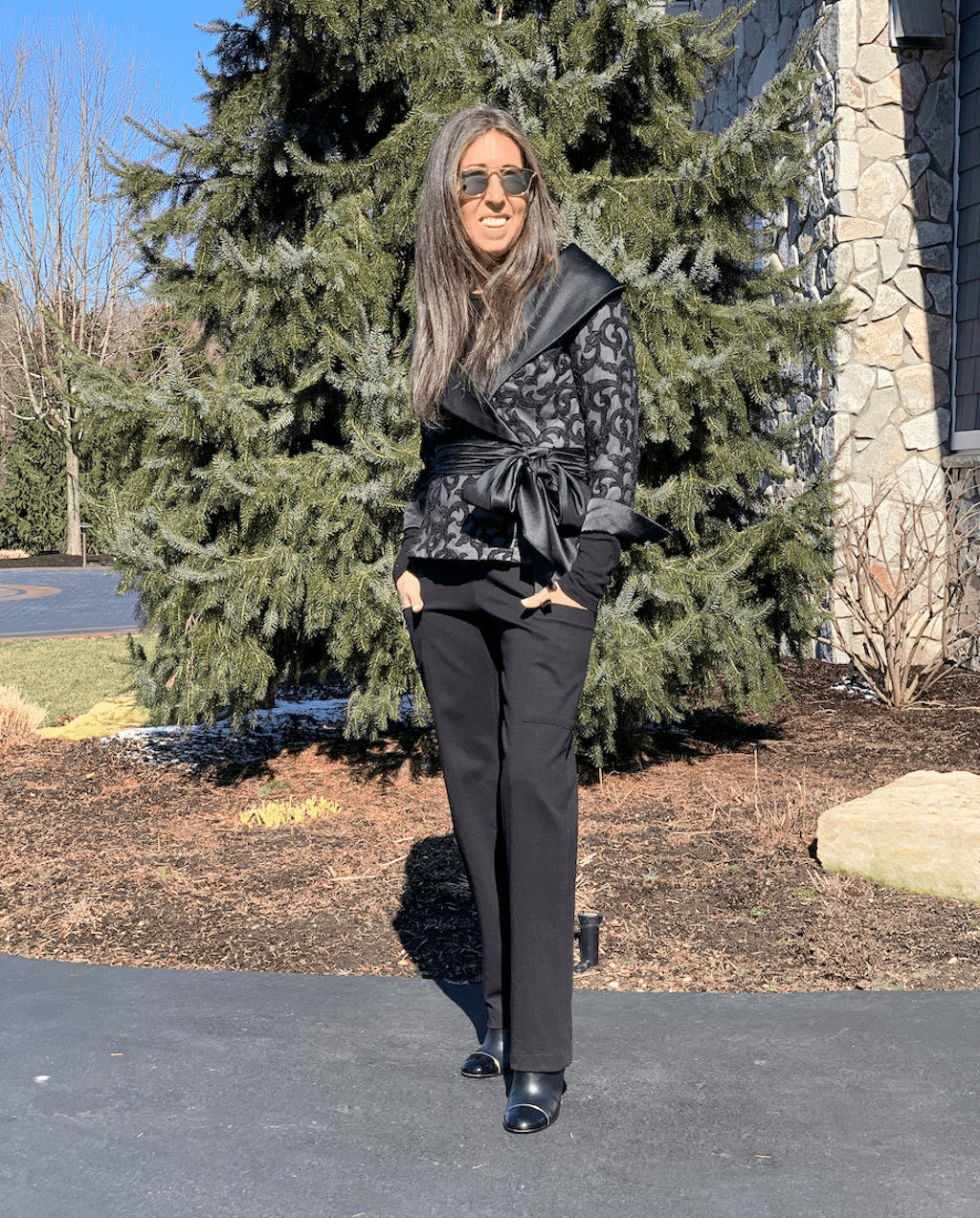 I love to go to resale stores that will benefit those in need. For example, in Cleveland I like Designer Dress Days (DDD) a once a year (usually mid-October), four day sale that is organized and benefits programs sponsored by National Council of Jewish Women. This is an organization I often volunteer for and they offer programs designed to help those aging out of foster care, victims of human trafficking, provide clothing for victims of sexual assault, read with children in schools, provide winter clothing to those in need, and so much more. But back to DDD, it's amazing how generous the donors are in that they donate furs, fine jewelry, designer pieces-clothing, handbags, scarves. The proceeds from the sale are then used to fund the different programs at NCJW. I love volunteering here in the dressing room and seeing what everyone buys—and what they don't that I might-it's like having personal shoppers!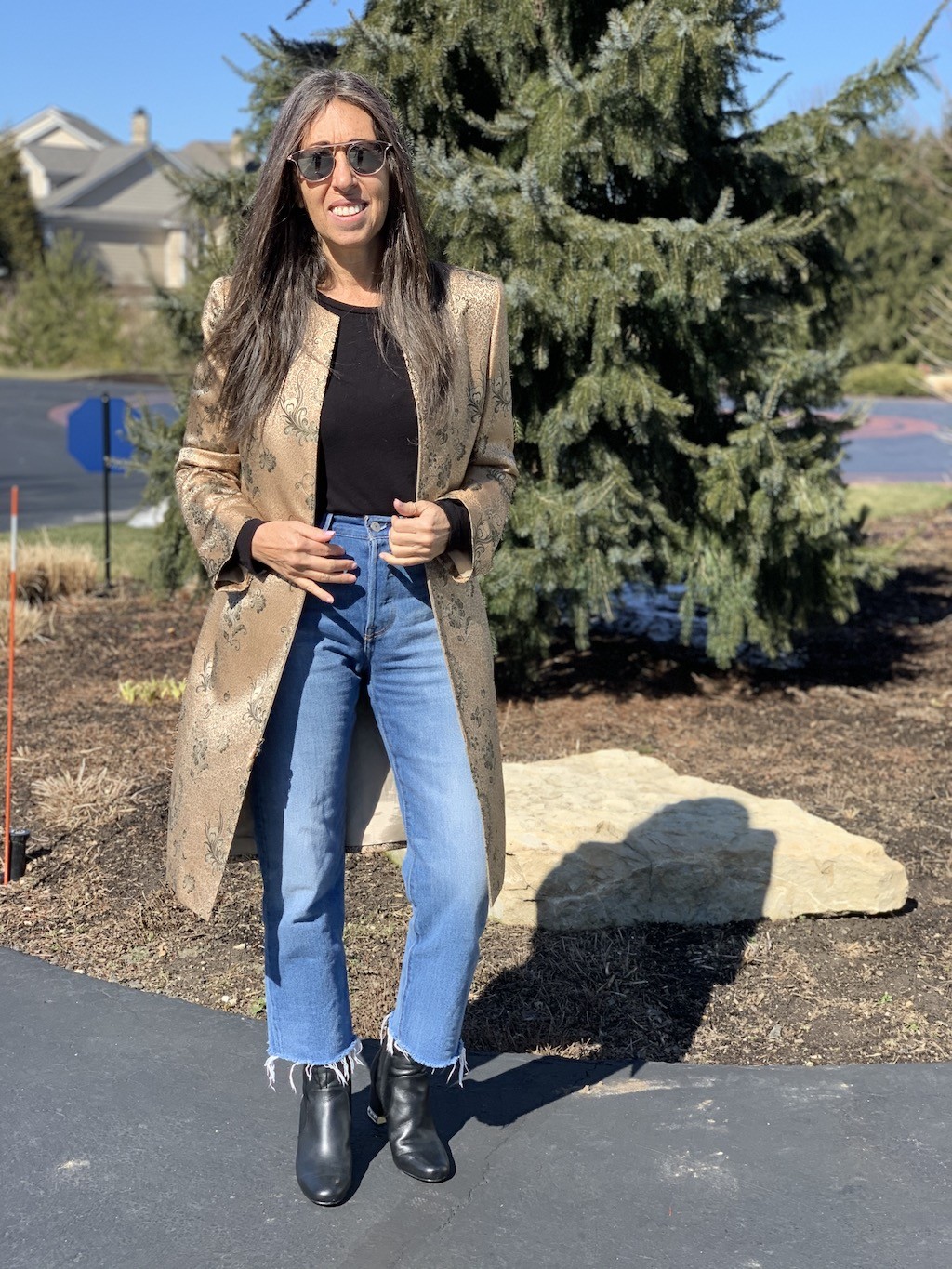 WomenSafe Resale Shoppe is a thrift store in Cleveland that makes me feel good about shopping. All of the items here are also donated and the proceeds go directly to WomenSafe, Inc. WomenSafe is a non-profit organization that provides free support, including emergency shelter and resources, to anyone experiencing domestic violence in the Northeast Ohio area.
I found a few goodies on my last visit to their resale store and can't wait to go back!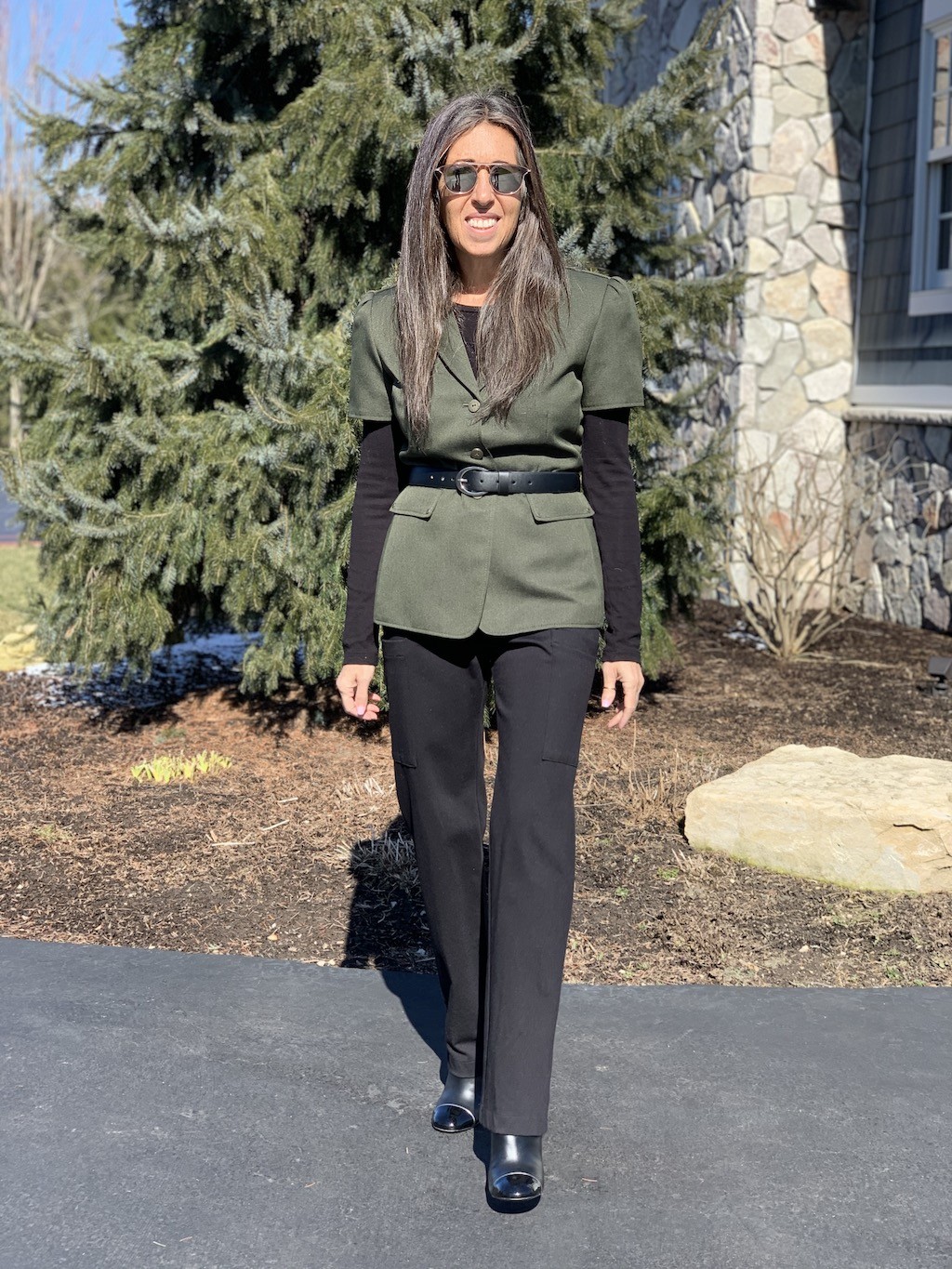 I will also go to consignments stores and have discovered some great finds there as well. It's all about being patient and diligent! And having fun!!
Some consignment stores I like in Cleveland include:
Happy Thrifting!