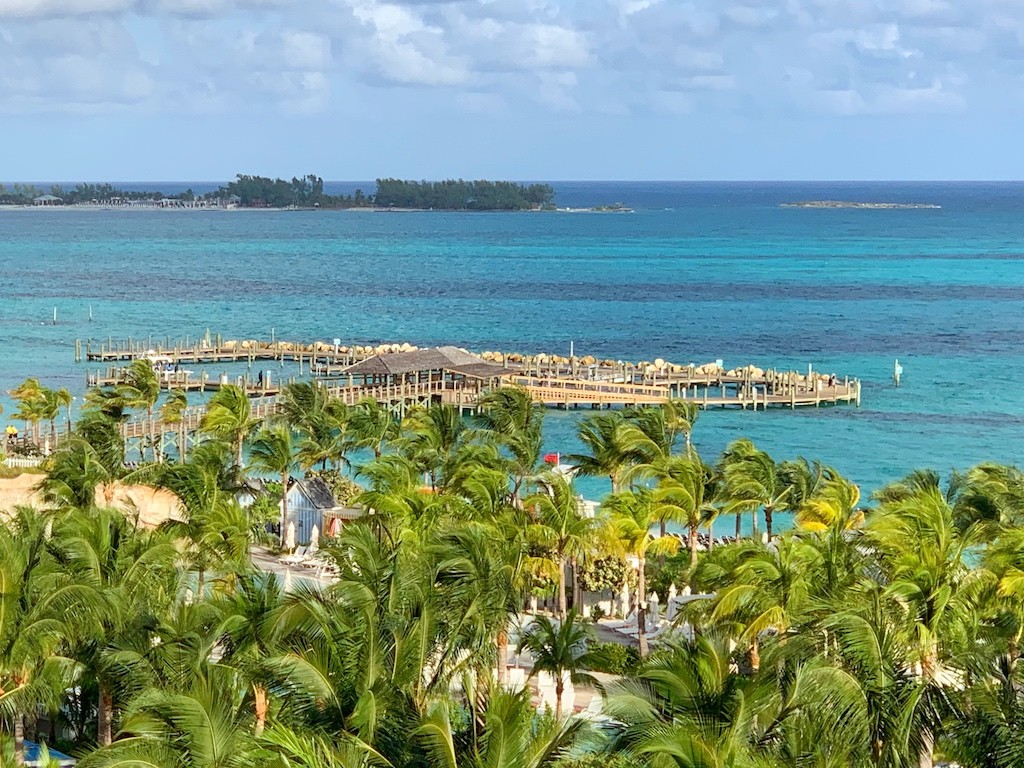 While my husband and I were driving to Chicago in November I said I wanted to go to Florida to visit my mom. He suggested that we add on another trip. We decided that I would fly from Florida to the Bahamas and meet him there. He went early so he could get in some gambling and then would be able to spend more time with me once I arrived. I'm not a gambler, I'd rather go shopping and have something to show for my money, but I get that it's entertainment and lucky for him (us) this time he was a winner!!)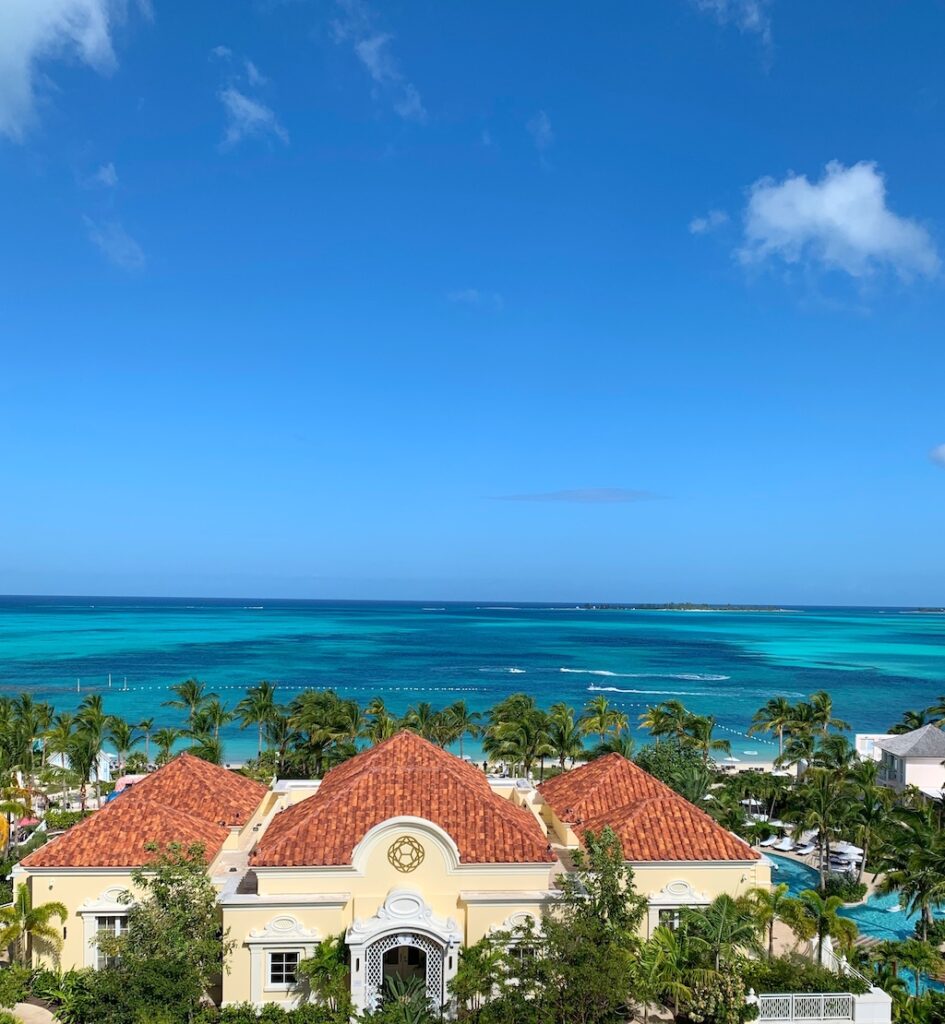 When I arrived at the Rosewood Baha Mar my husband was waiting at the front of the hotel with a rose-so sweet! The butler then walked us back to our suite where there were chocolate covered strawberries, a beautiful bouquet of roses, a bottle of Veuve Clicquot-my favorite champagne, and rose petals on the bed. What a wonderful welcome!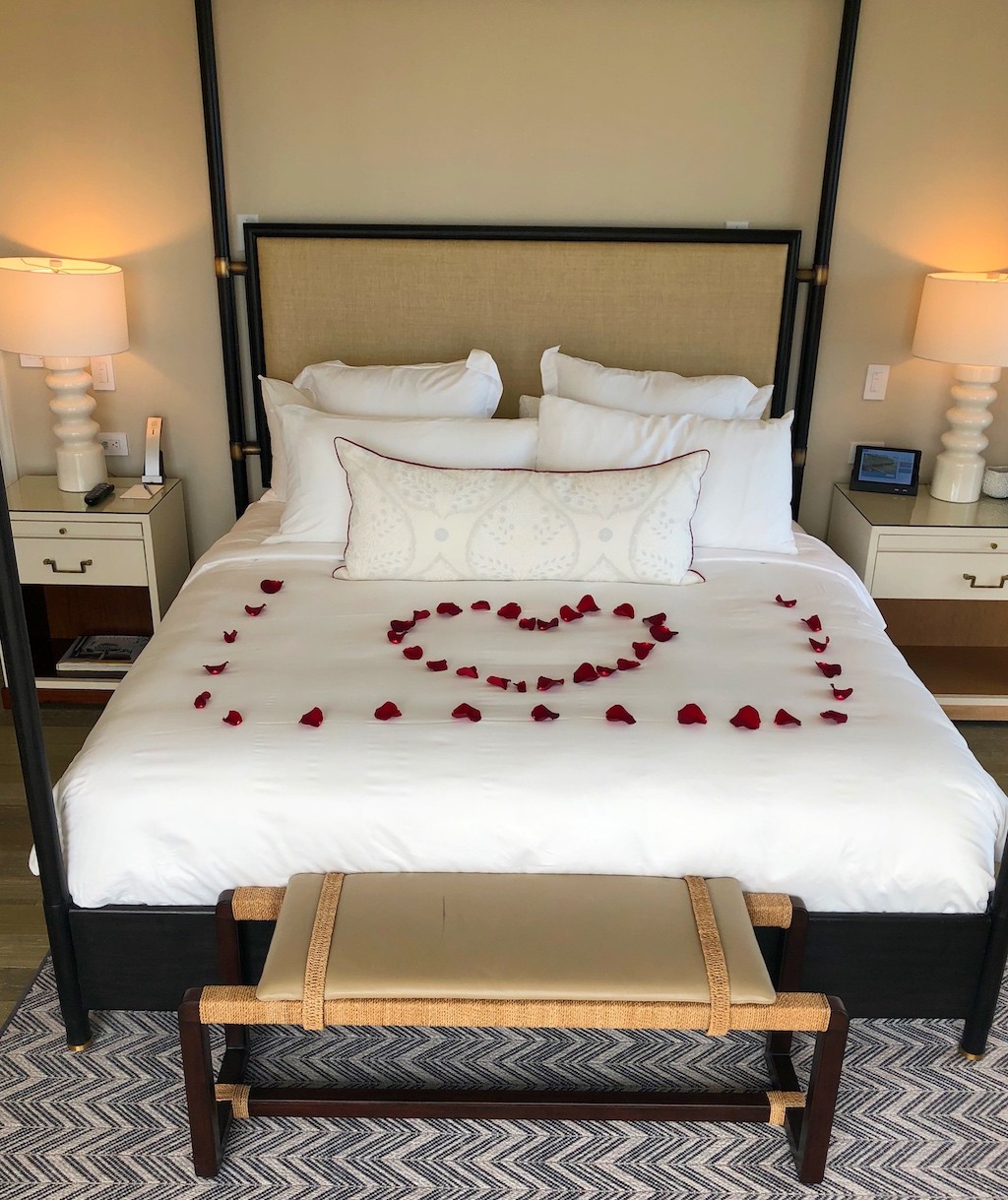 On our last trip we stayed at the SLS Baha Mar and that's another great option. The Baha Mar is currently building a water park, which will make it more kid friendly, but I believe there will still be pool areas that will be adult only. I'm not against kids (I miss mine all the time) but when I travel honestly I enjoy more of a quiet pool atmosphere.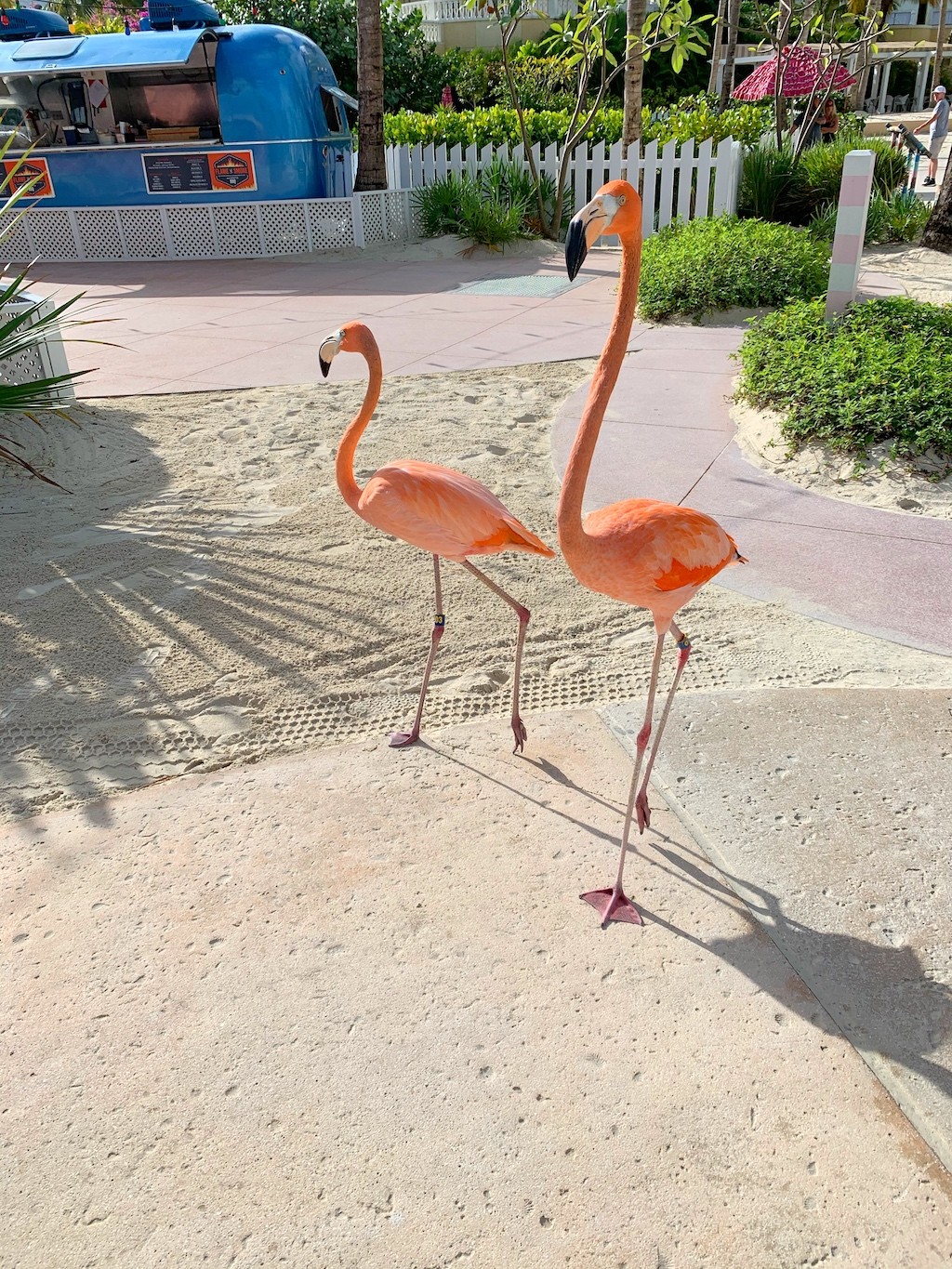 We spent the next couple of days walking the beautiful grounds of the Baha Mar, exploring the shops, lounging by the pool, drinking more Vueve, and just relaxing and enjoying ourselves.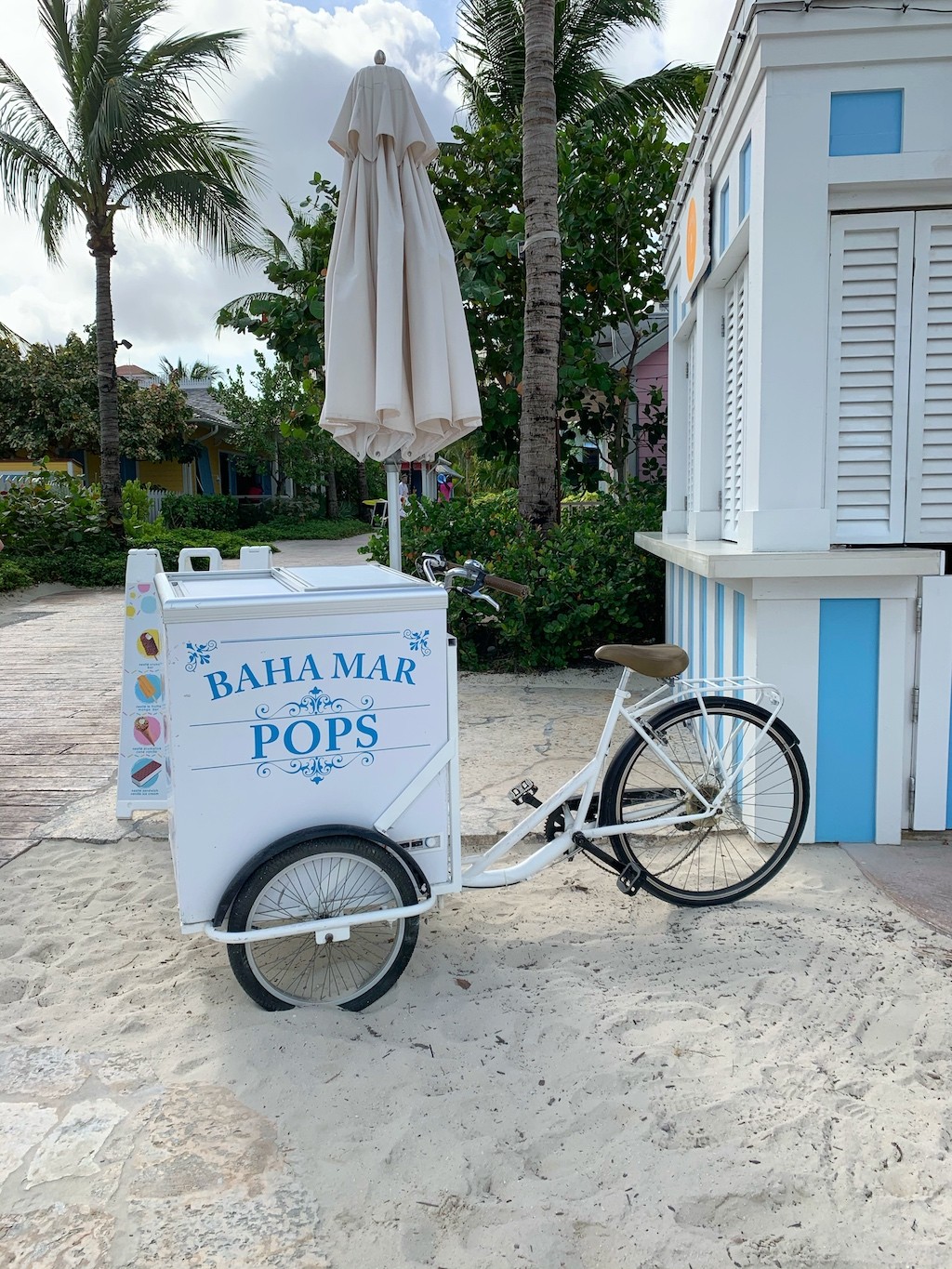 On our last day we opted for an experience and what an experience it was! Through Pushin Tin Charters we took a Piper Navajo over to Exumas. I've never flown in a plane that small, but the windows were so large it allowed us to see the vivid colors of the water and some of the many islands that make up The Bahamas. (Did you know that there are over 700 islands that make up The Bahamas? Some are uninhabited, some private, and some more populated.)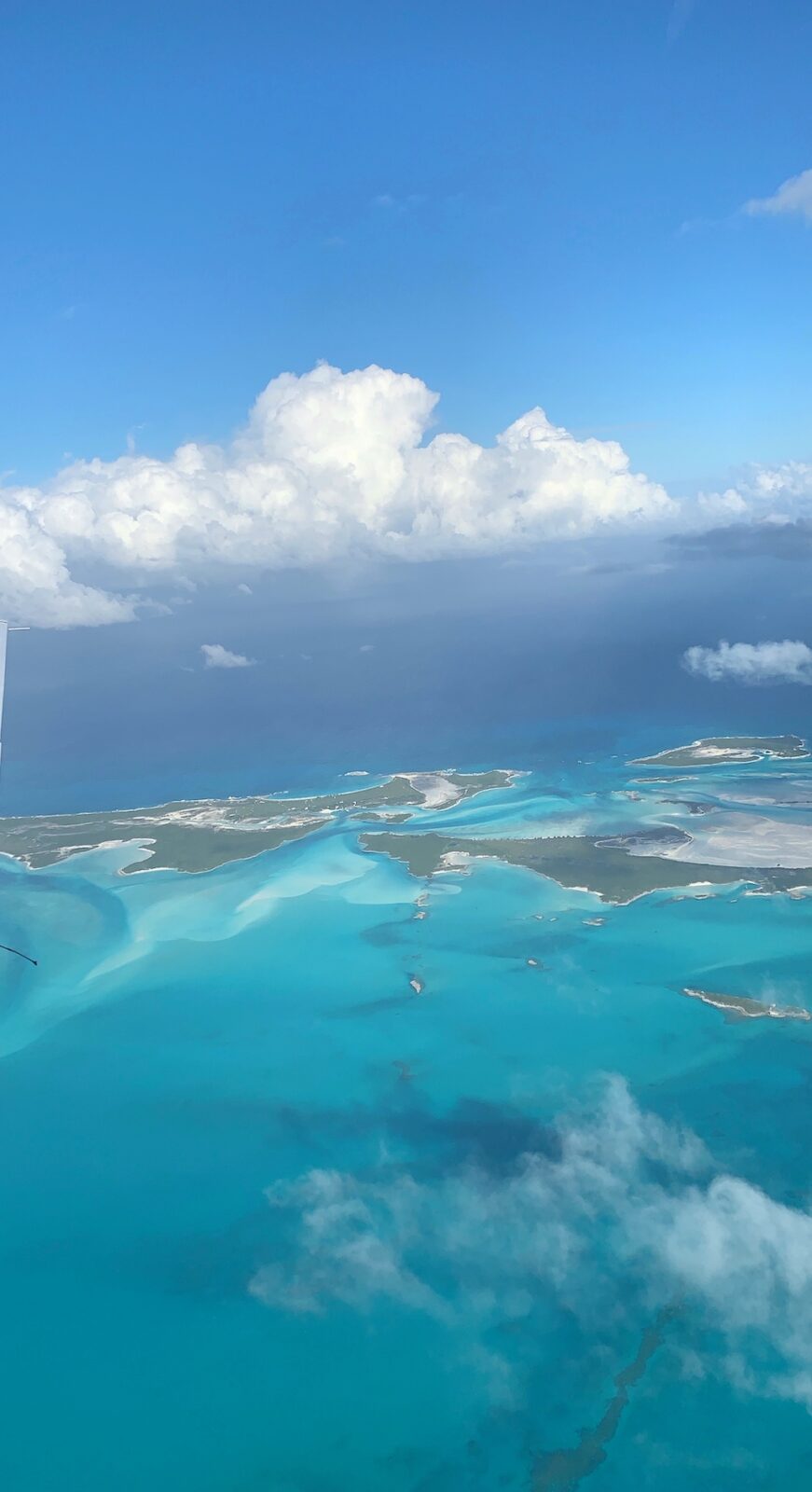 Once we arrived at Staniel Cay, Exumas we had a 24 foot Boston Whaler and a captain to show us around. Our first stop was to feed the iguanas. This was so funny-we fed them cantaloupe but used a stick to feed them or they'd nip at our fingers. They're pretty fast for having such little legs. Also, the captain asked if I was wearing red polish on my toes. I thought this was a weird question, but he said if the iguanas see it they'll think they're cherries and go after them! ?Next stop was something I'd wanted to do for so long—swim with the piggies! They were so cute! Of course this visit involved feeding them. They like white bread and we'd hold it up, they'd swim to the boat, open their mouths and we'd drop in half a slice. Two of the larger pigs would stand on their hind legs when you held up the bread and say up! There were really little ones also, but the mommas were guarding them closely.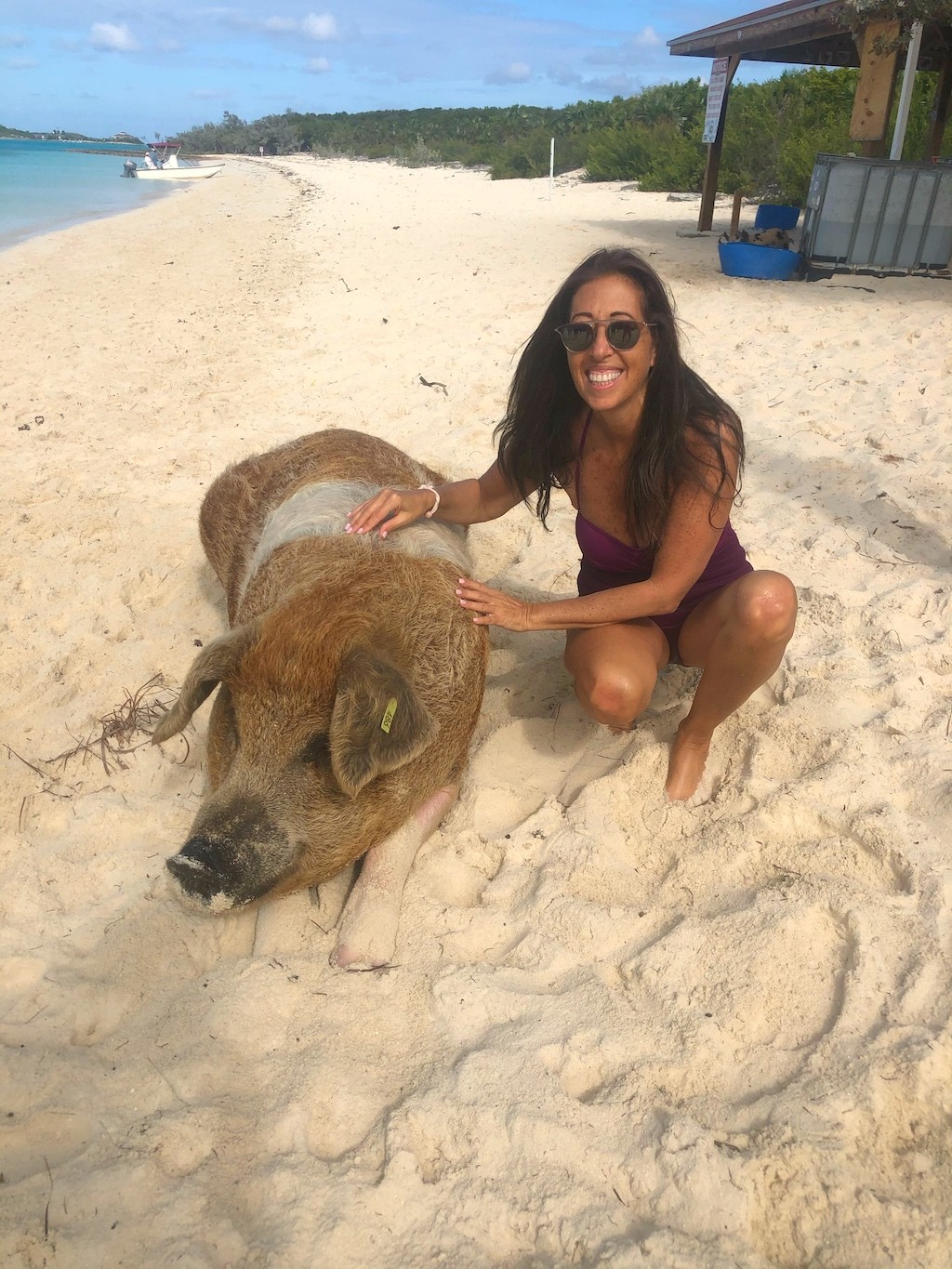 Once we were on land, one of the bigger guys walked up to me and rolled on to his back, just like my dogs do, and yes, he wanted his belly rubbed also! After spending time with these cuties we got back in the boat and went to see the sharks. So here they said you could rub their backs starting behind their eyes. If you go in front of their eyes they might think you have food and bite you. I have to admit I was very intimidated. Even though there were a good amount of people in the water with them, sharks just scare me. At one point one of the sharks did snap at a person, but luckily no one got hurt. I was ready to go after this! Our captain then took us to a sand bar that is only accessible at low tide and it was beautiful. It was a good size and the sand felt heavenly. We hung out here for a while enjoying the sites (other islands, the colors of the water) and the sun. After this we drove around for a bit looking at the homes and the beauty of the area and then we headed to Staniel Cay Yacht Club for lunch. It was a cute wooden restaurant where we had conch bits and the freshest grilled Mahi Mahi. There was a bit of rain at this point and I was getting nervous for the flight back, but luckily the storm passed quickly and the flight back was beautiful and uneventful. This was such a cool, special day and I'm so thankful we were able to experience it all.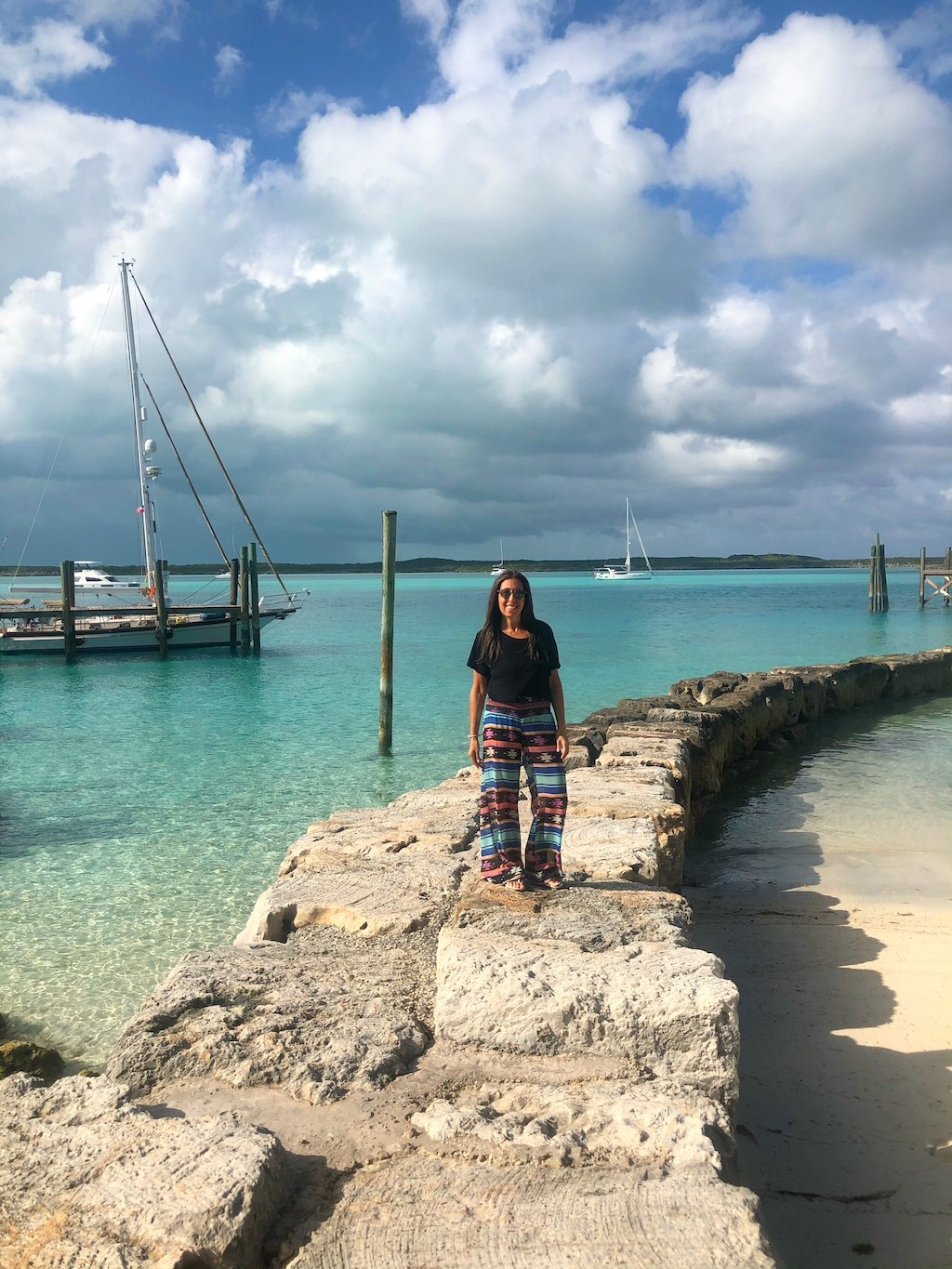 Most days we ate lunch by the pool, but dinners were well planned out by my husband. Having been to the Baha Mar before we knew some of the restaurants (not all were open when we went the first time). We also had previously gone to a restaurant off site and knew it was one we wanted to visit again.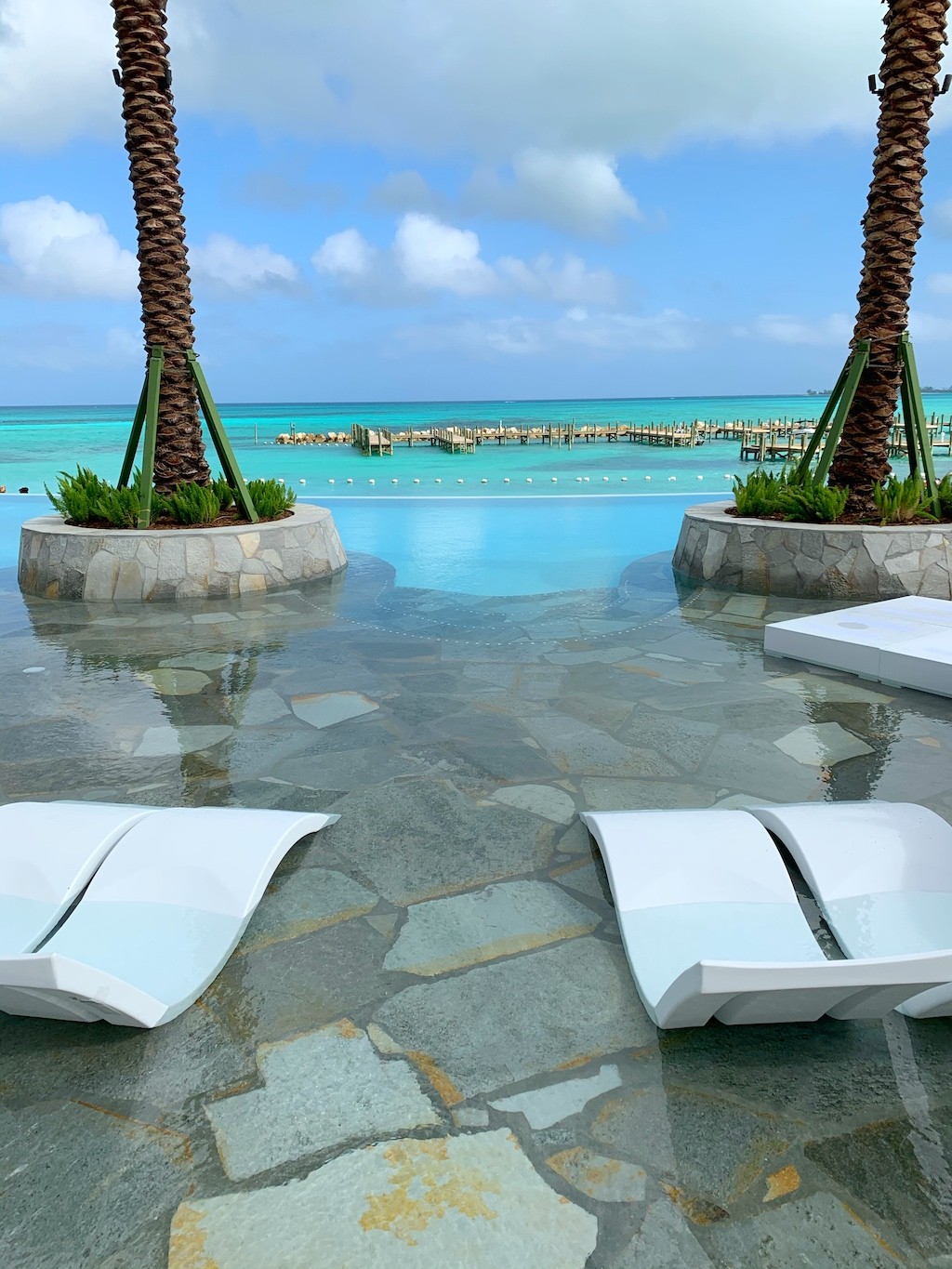 Restaurants we loved at the Baha Mar:
Katsuya: We've eaten at Katsuya in Hollywood and Brentwood and loved the food, atmosphere, and service, and the same held true on this visit. We sat outside as the restaurant can get very loud (I've been noticing this with a lot of restaurants lately-I think I'm just getting old!)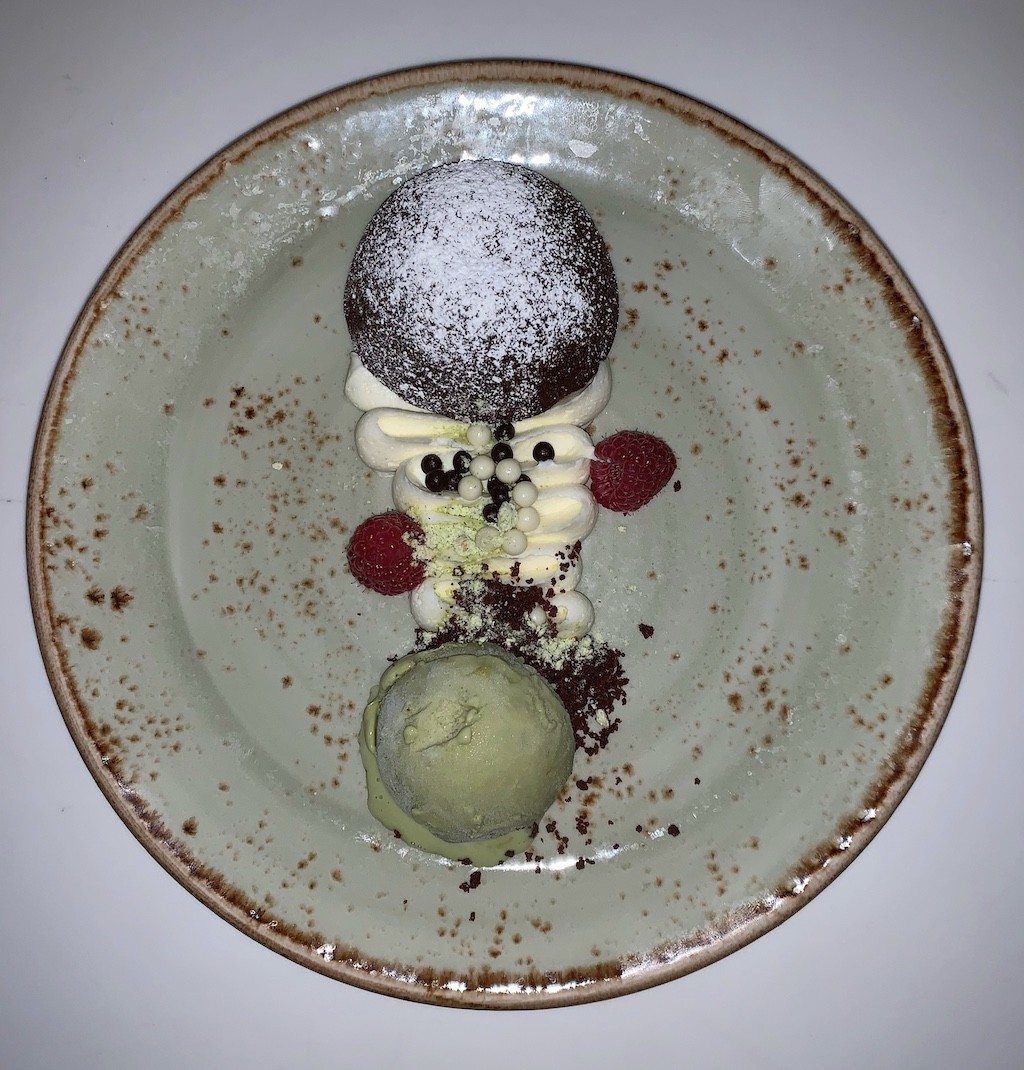 Cleo: This Mediterranean restaurant was truly a delightful surprise. I wasn't sure what to expect when we walked in, but everything was beyond delicious. We started with a Greek salad, which was very fresh. We then ordered a Moroccan lamb tagine with saffron rice and this was as tasty and beautiful as the hand painted tagine in which it was served. Dessert was baklava, of course, served with vanilla ice cream and a great way to end a wonderful meal.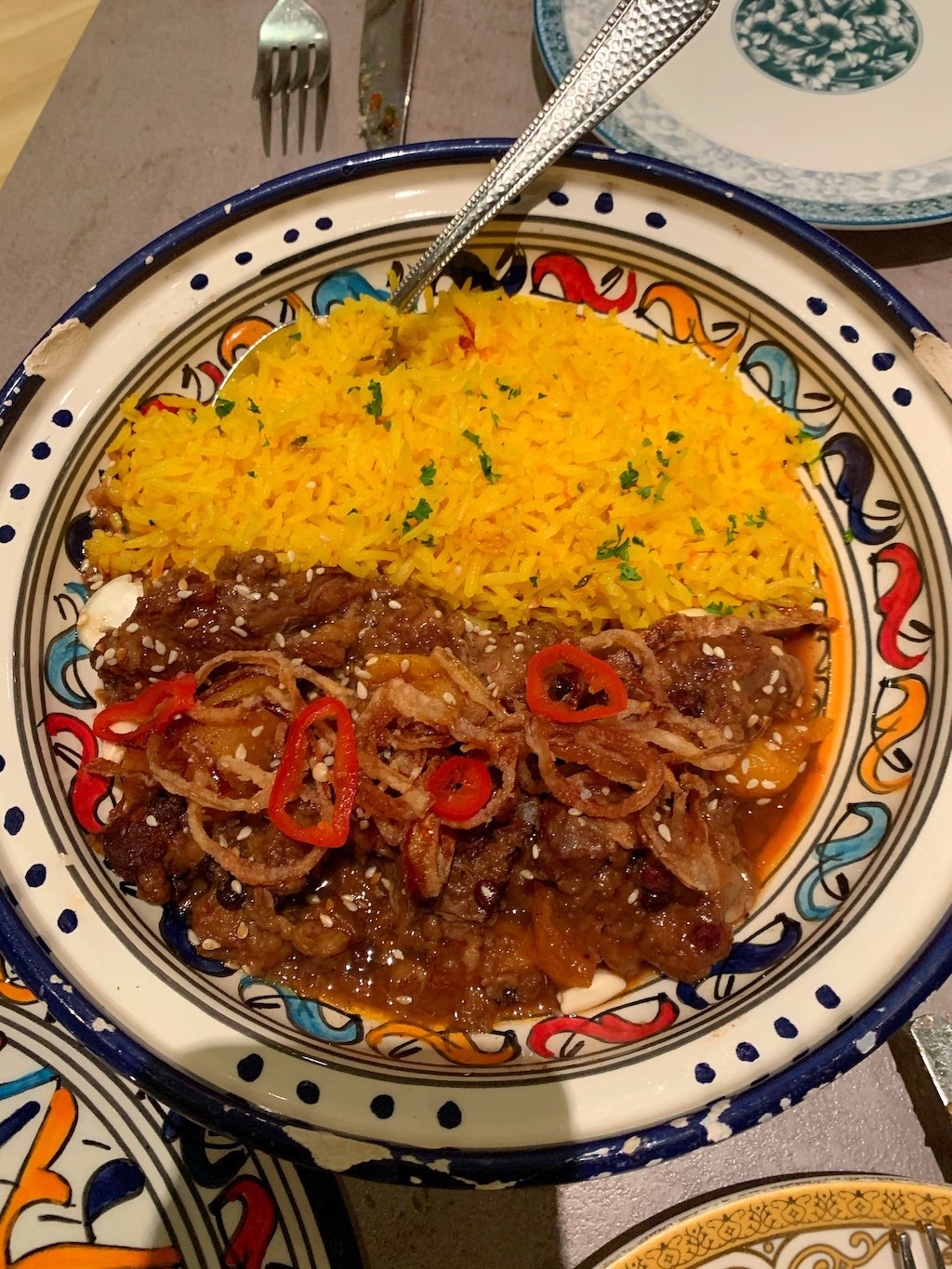 Fi'lia: We've eaten here before and this trip we started our meal with a truffle pizza. I love anything truffle (yes, Caitlin, I'm admitting it!) and this pizza was the perfect way to start our meal. Then we shared the roasted giant prawn, which was just amazing. Finally we split the sweet corn agnolotti with lobster broth. This was so much more than just broth-there were really good size pieces of lobster which was a nice surprise. We were too full for dessert, but left feeling very content.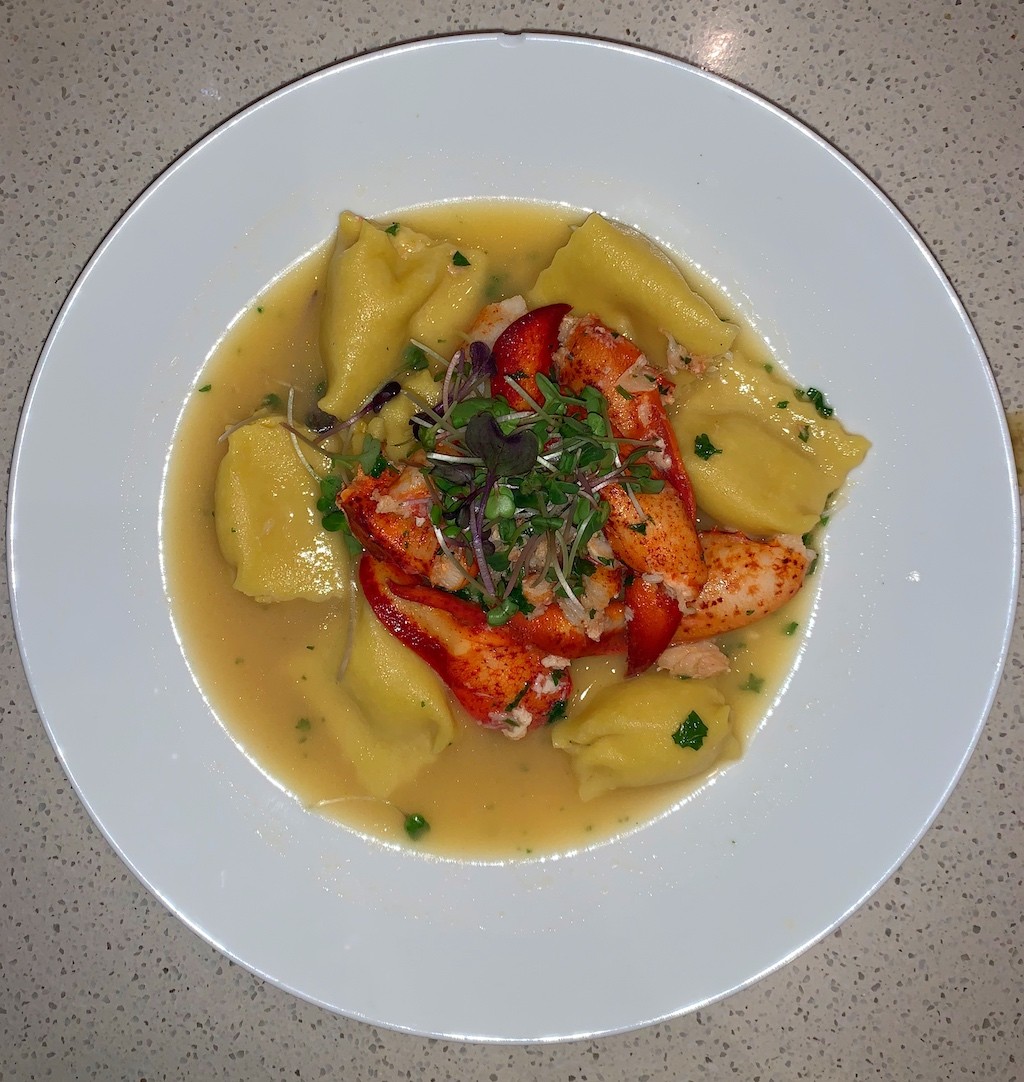 All three of the above restaurants are owned by the same group, sbe, and have multiple locations, which is exciting for me as I'll be visiting them again soon!
Cafe Madeline: Onsite is this French coffee house and bakery , which is as adorable as it is delicious. We'd eaten breakfast here on out last, had the best gelato (both visits!), and one time someone from the hotel even brought me chocolate pastries from there while I was sitting at the pool-how's that for service!!
Graycliff Manor: This beautiful restaurant and hotel is located offsite but is a must visit! When you walk in you're greeted and asked if you would like to sit in the parlor and listen to music while you have a drink or take your drink with you while you walk the grounds. We opted to do both. We sat and listened to the amazing piano player for a bit and then took a walk. The grounds are every bit as elegant as the restaurant itself. There is a stunning pool with tile from Italy, statues, and seating areas, and lights that make the walk magical. There's also a cigar company and chocolate factory on the grounds, but both were closed when we were there. After our walk we went inside for dinner. The service was impeccable and the food delicious. After dinner we were given a tour of their wine cellar. With over 250,000 bottles, this is the third largest wine cellar in the world! There's even a private dining room down in the cellar which used to be a pirate's dungeon 300+ years ago!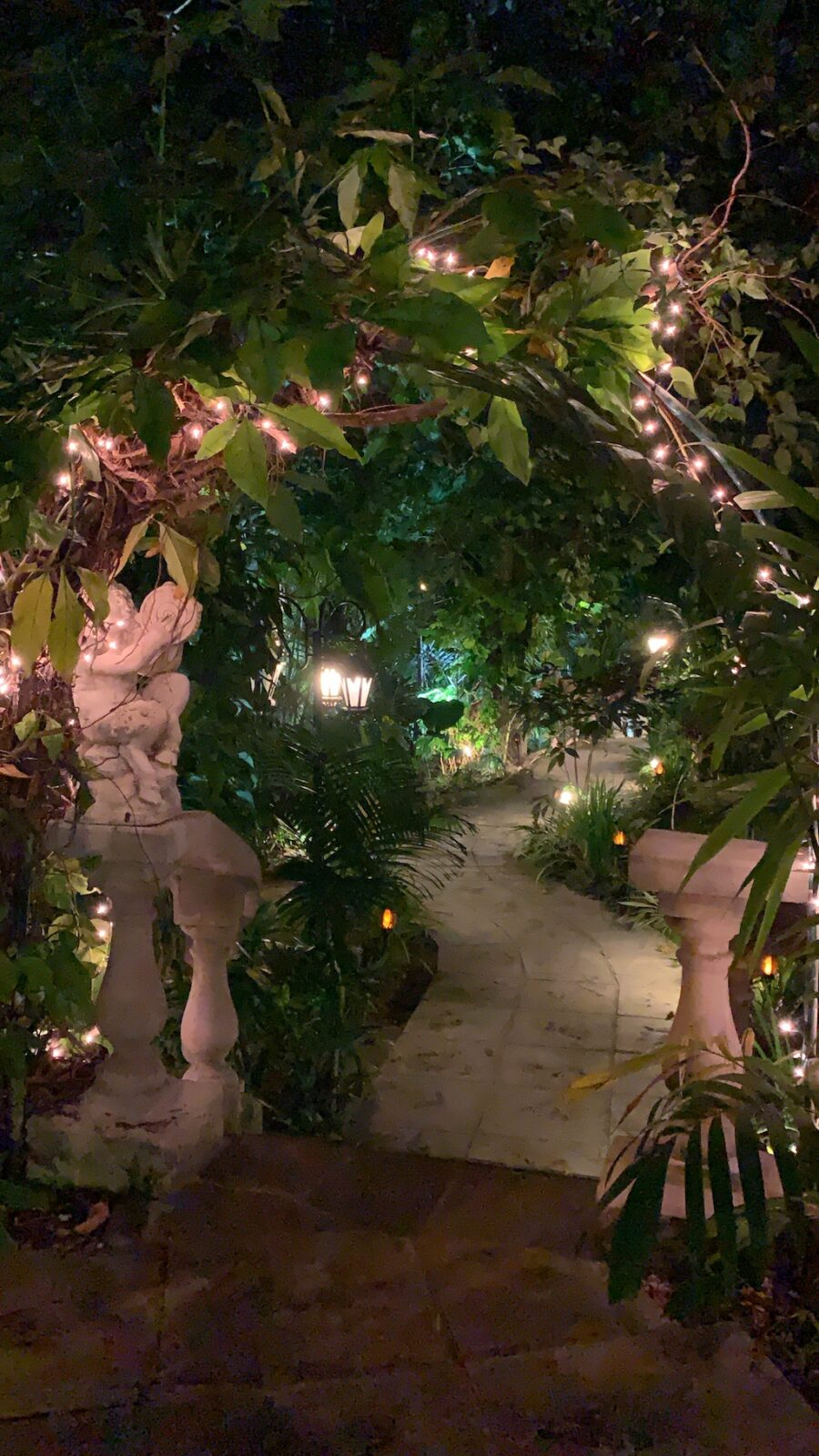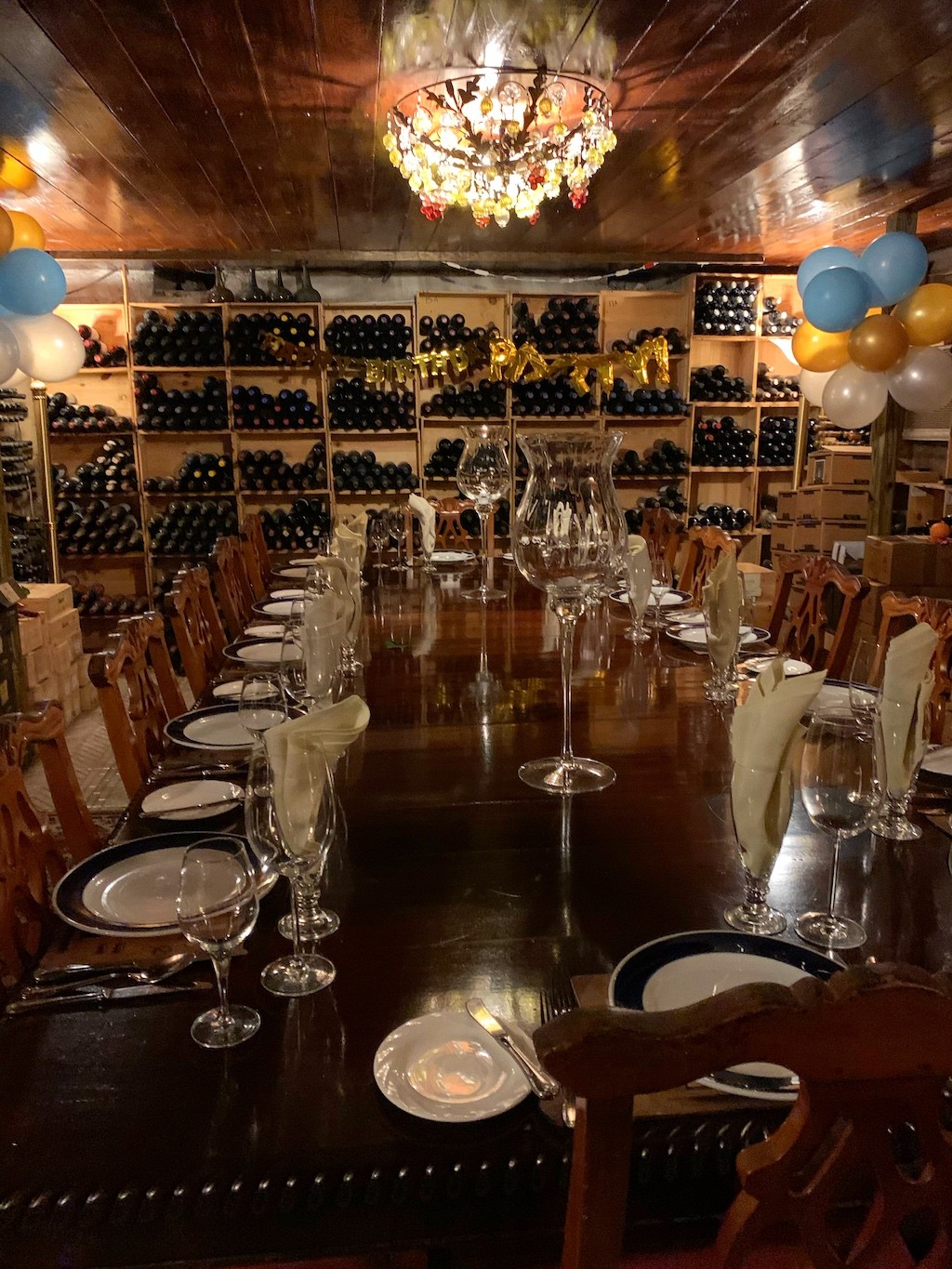 You can do as much or as little as you want to in the Bahamas, but whatever you decide you won't be bored!