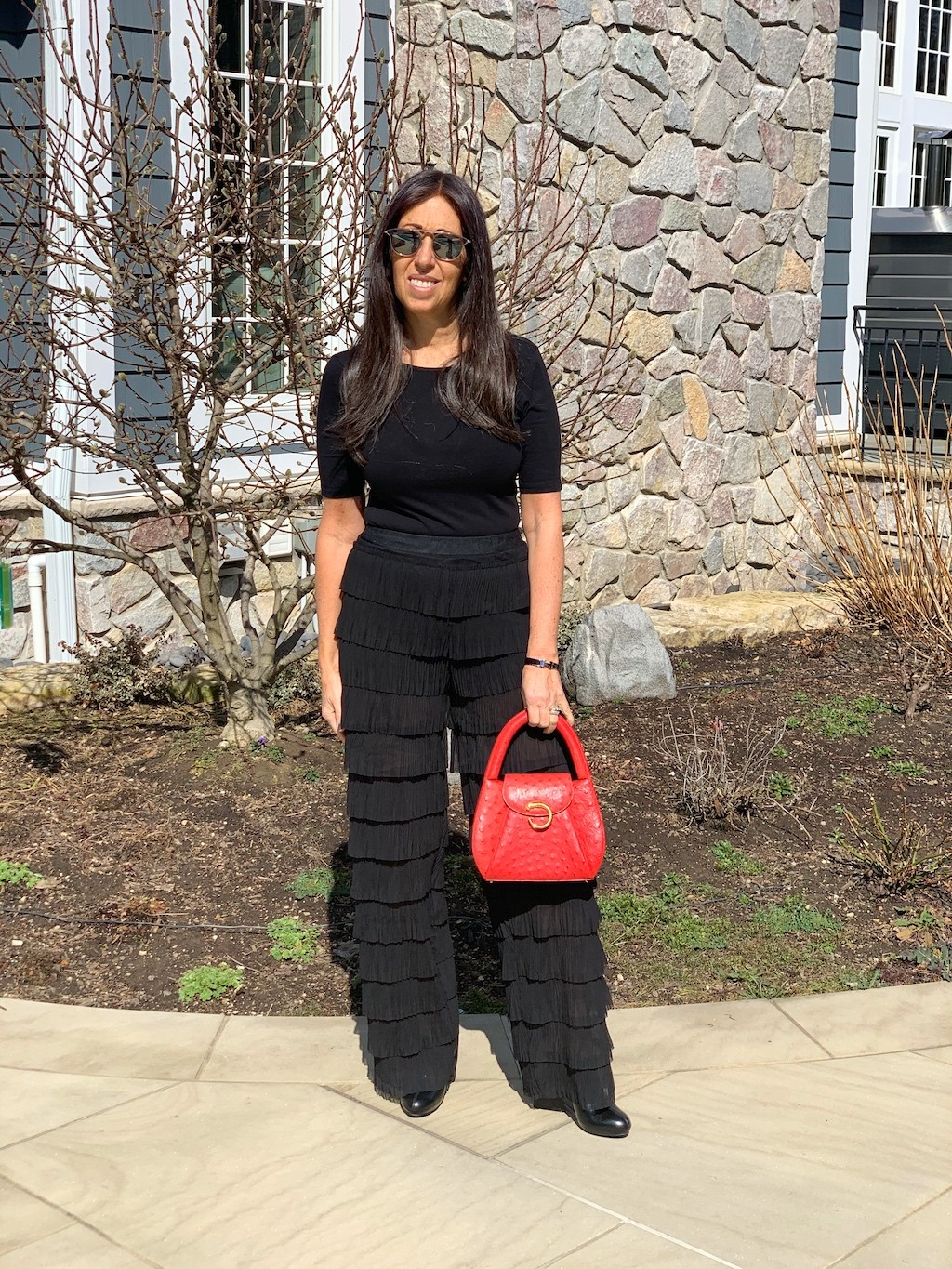 Ruffles are so feminine and dainty and, when paired with the right accessories, can also be cool and fun. I love pairing hard and soft, flouncy and edgy.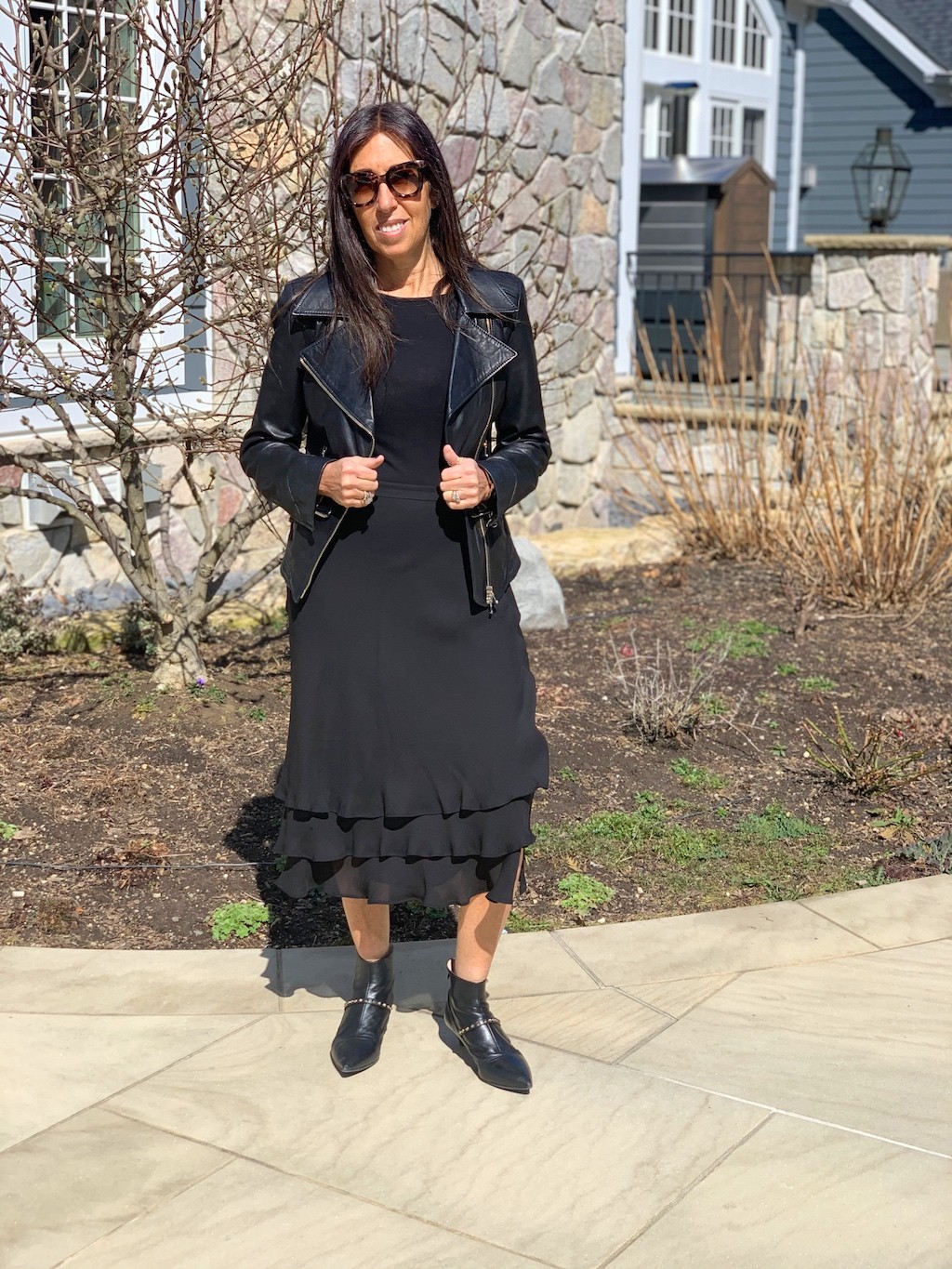 I like to wear ruffles with a jean or leather jacket, maybe sneakers or boots-something to make it look more current and not too frilly, cause frilly's just not my style.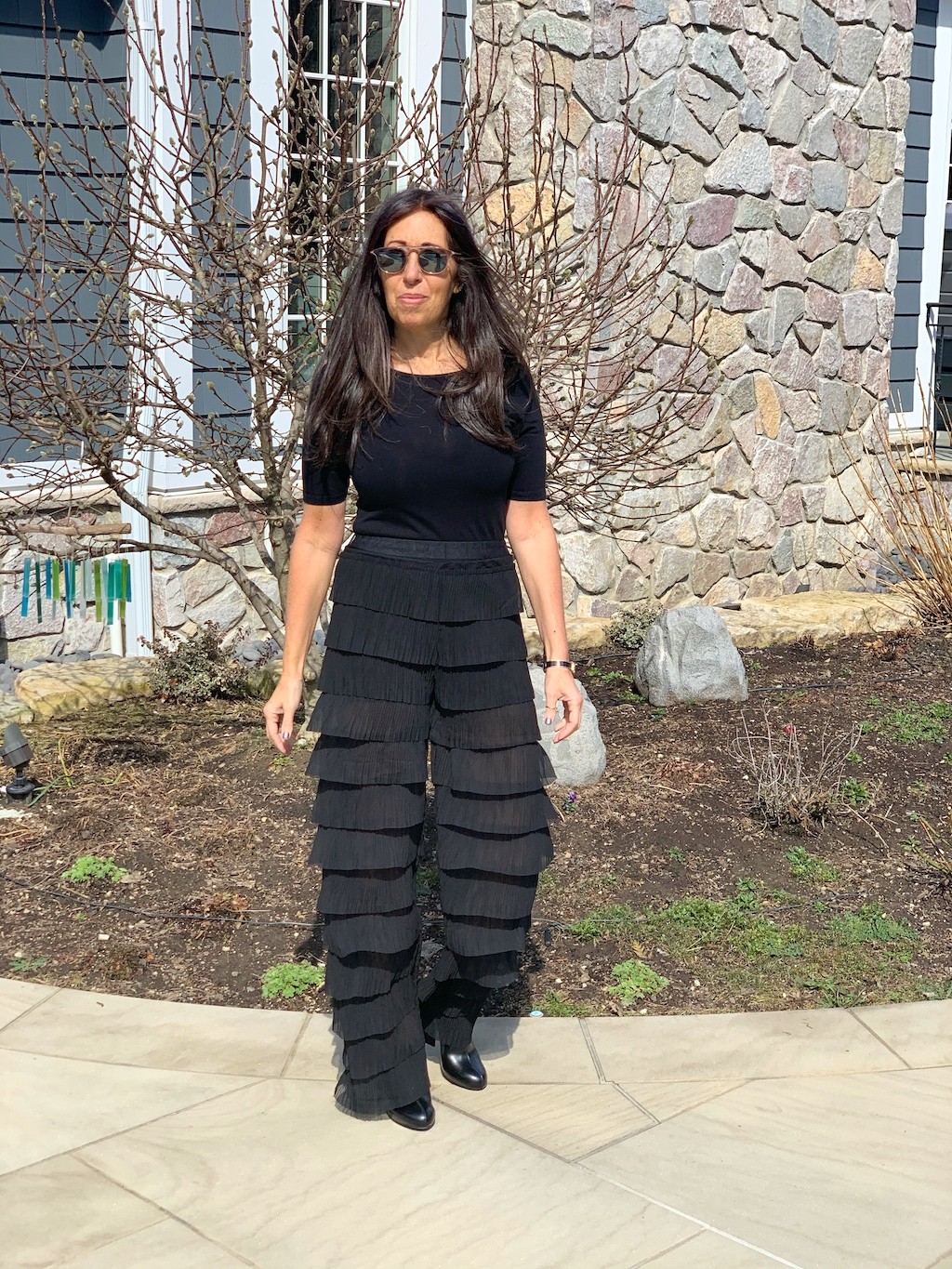 When I saw these ruffle pants from Zara I knew I had to order them, I mean how fun are they?! Here I paired them with a body suit from H & M, mules from Stella McCartney, and a Cartier bag I bought at auction. I'll also wear these pants with a cropped t-shirt (just want to clarify-when I say cropped it's not really short-no belly showing here!! 😂 It's more of a shorter, boxy tee) and jean or leather jacket to take it into the spring and give it a bit of an edgy look.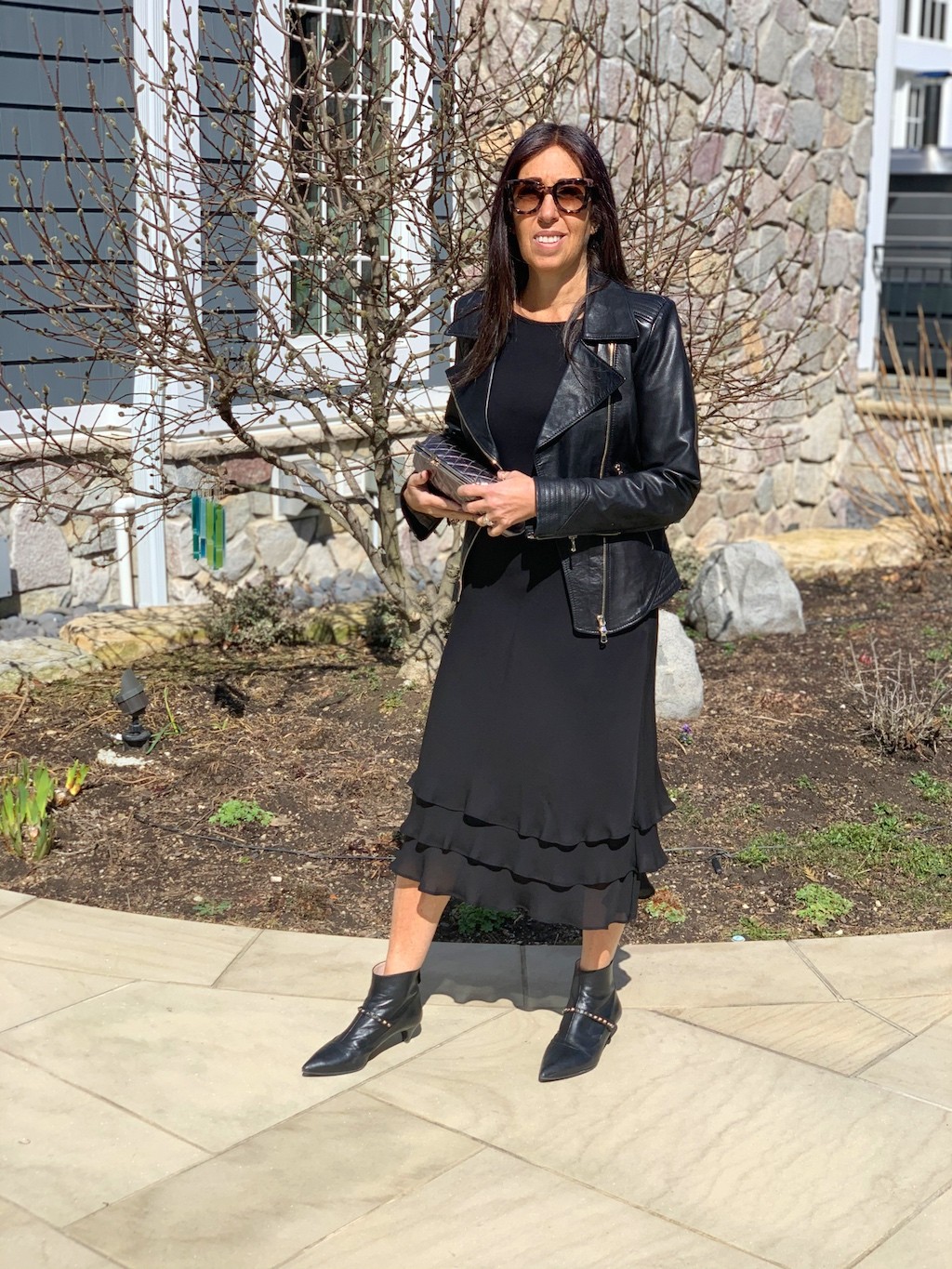 This Eileen Fisher skirt was a great thrifting find. I love it with a black leather jacket, Miu Miu booties (on repeat!), and a silver Chanel clutch. I'll also wear this skirt with a cropped tee shirt, and sneakers or sandals for a fun day look.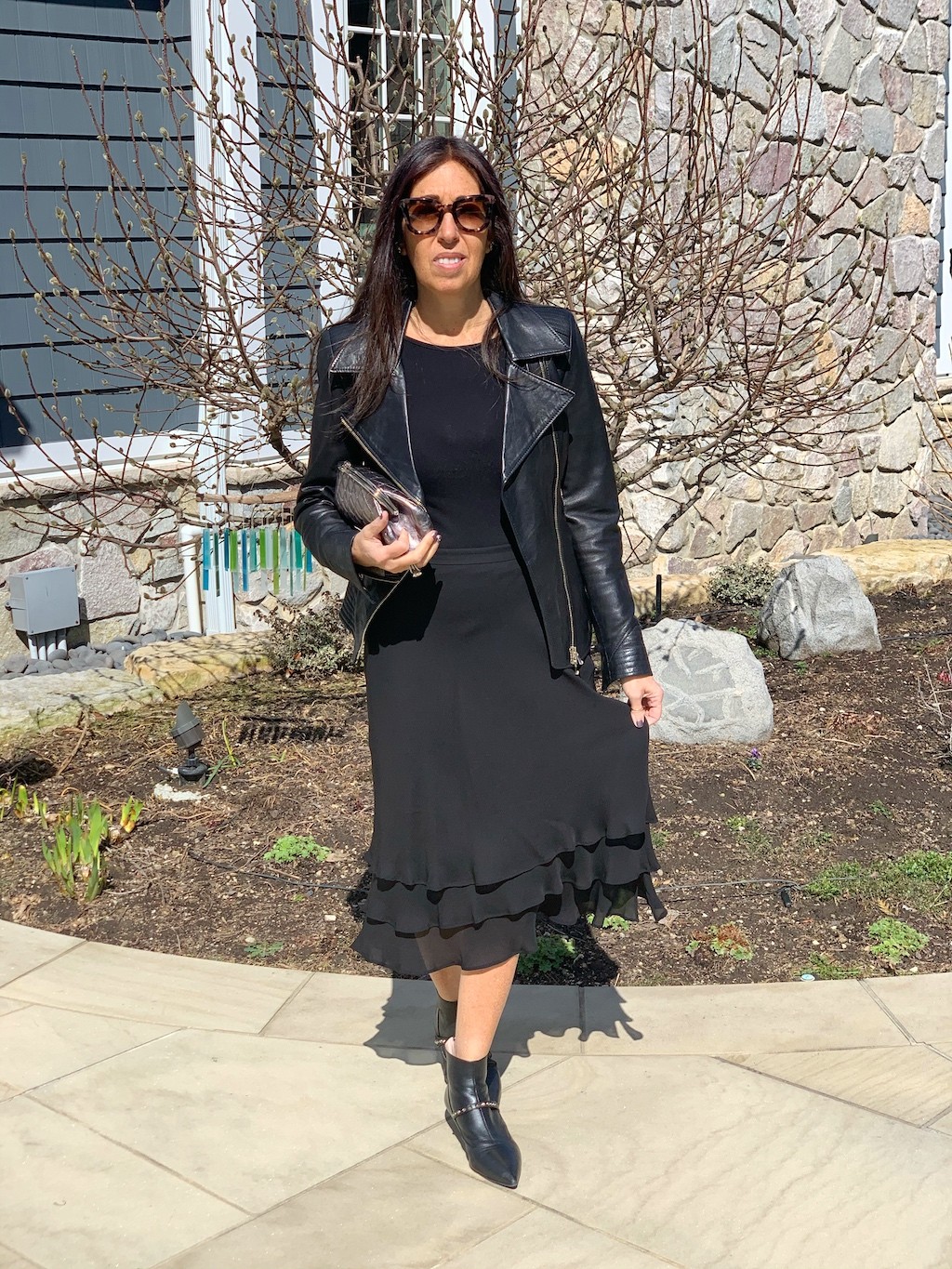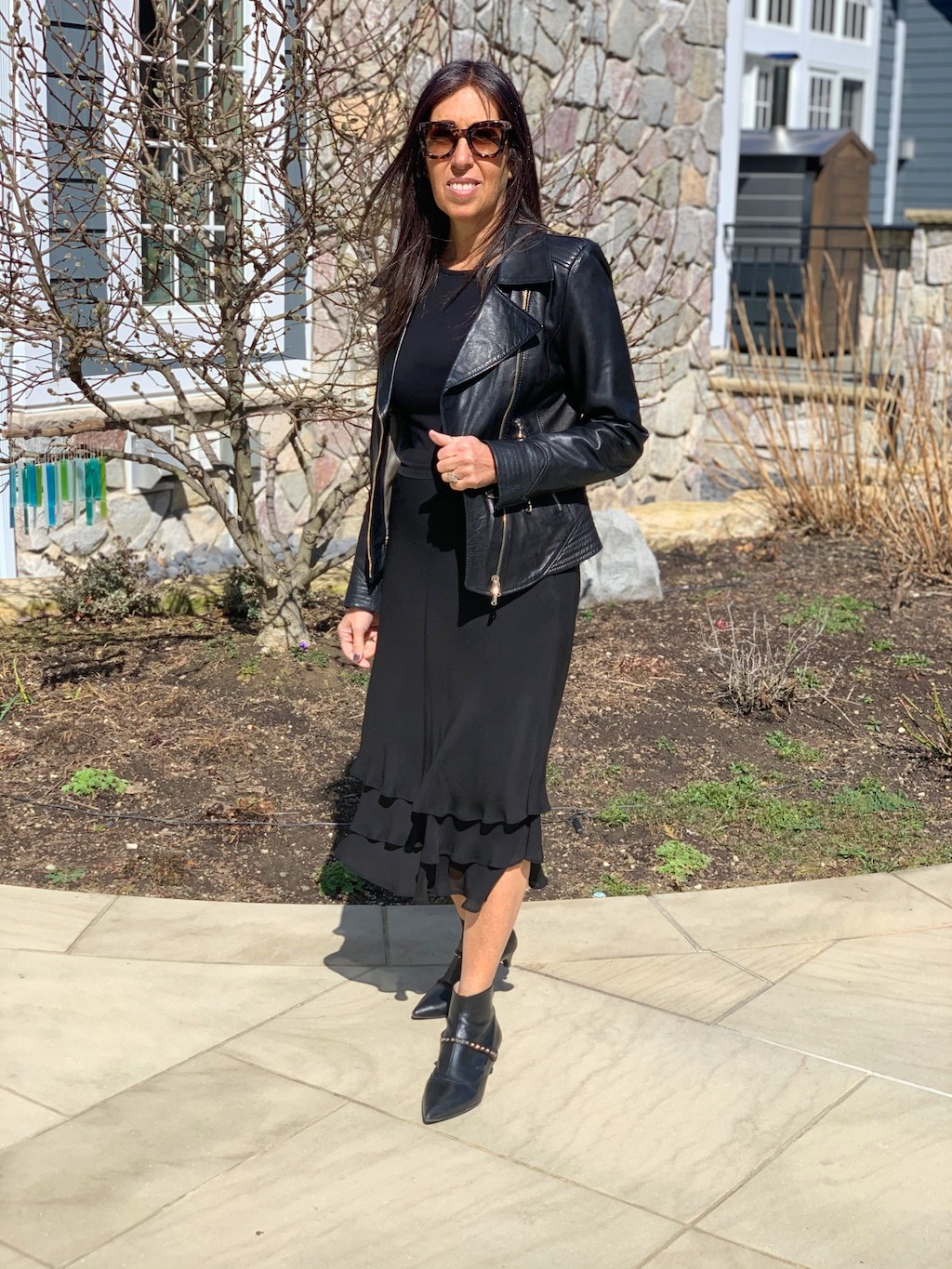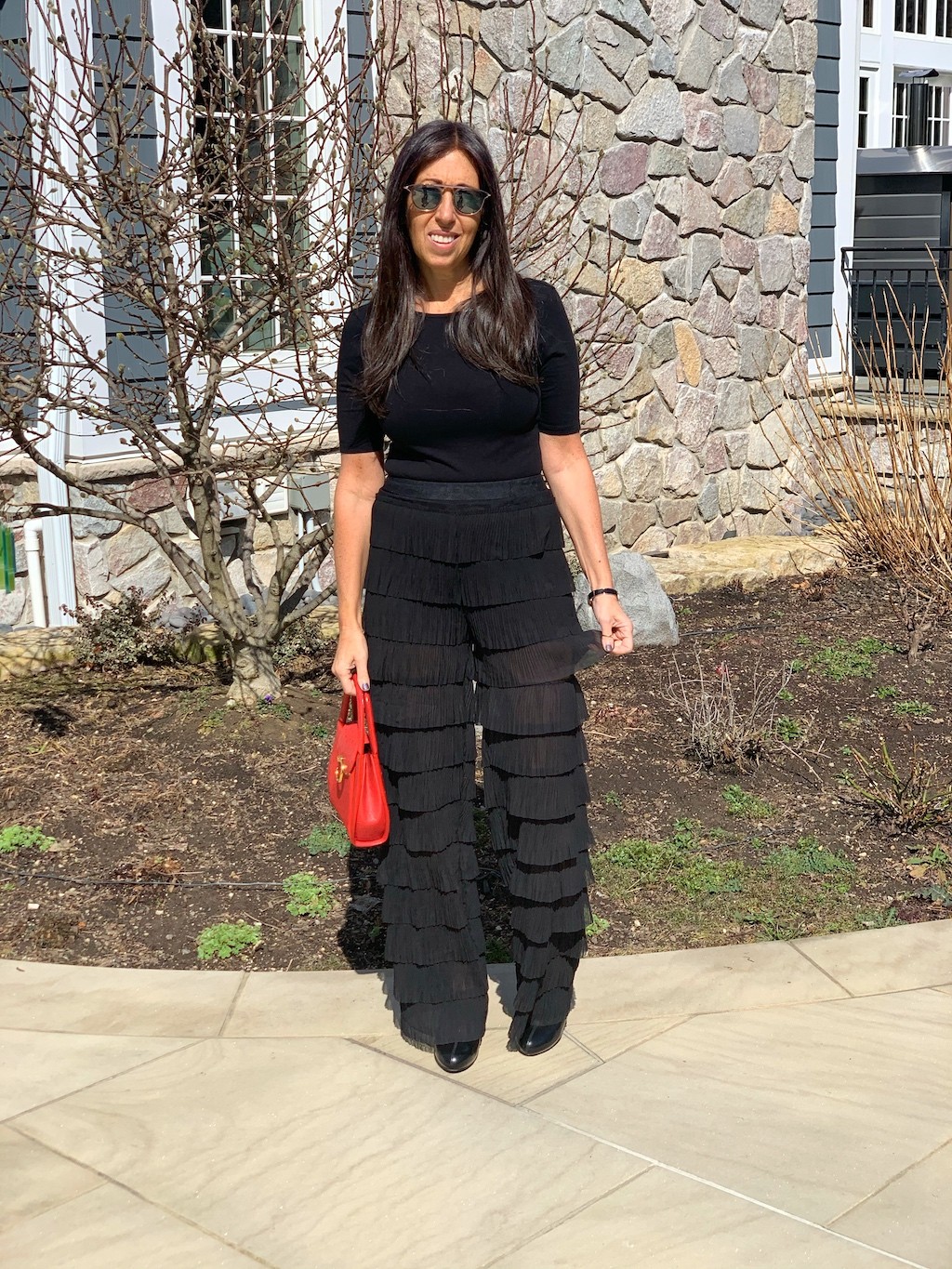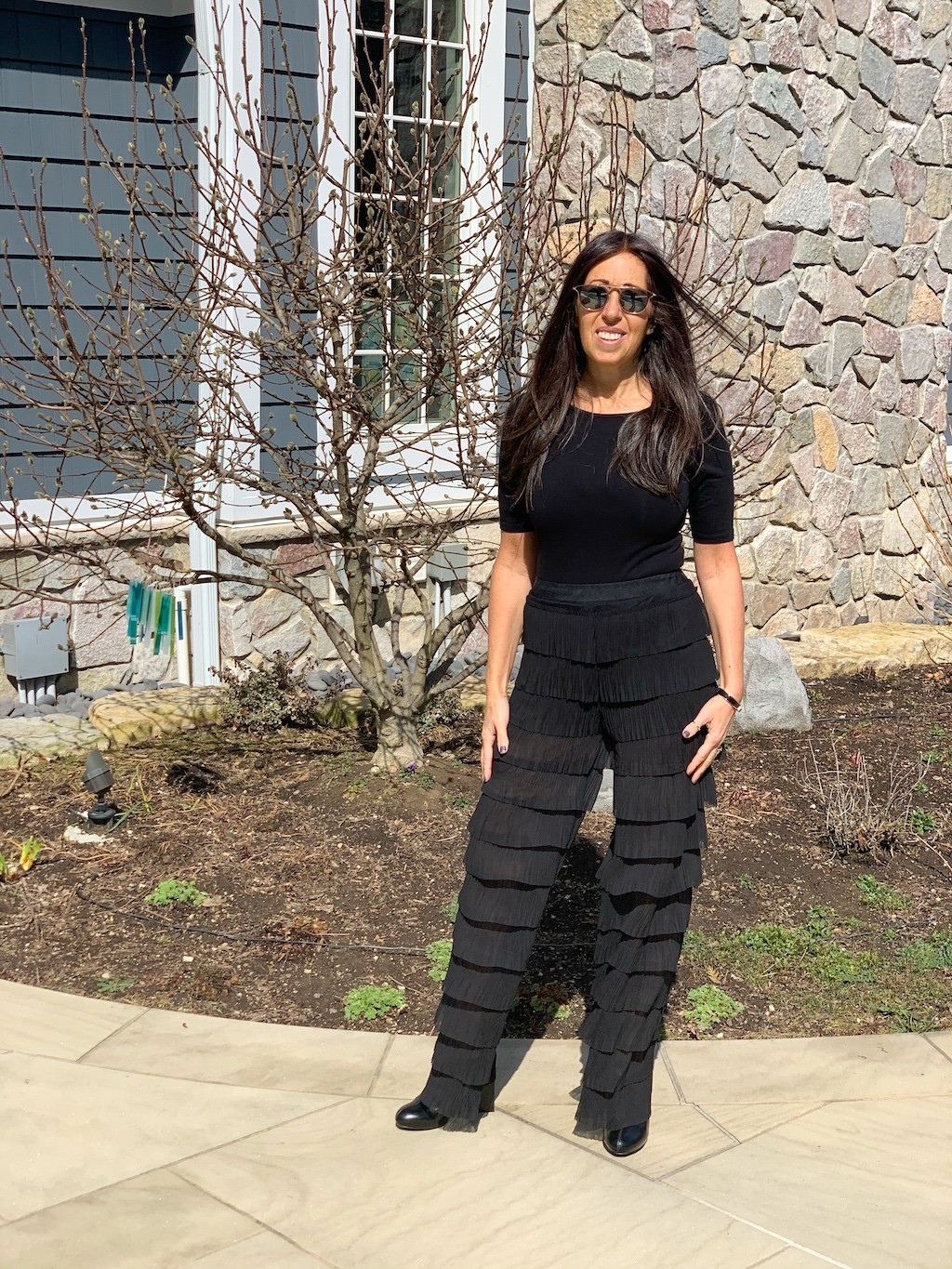 How do you wear your ruffles?