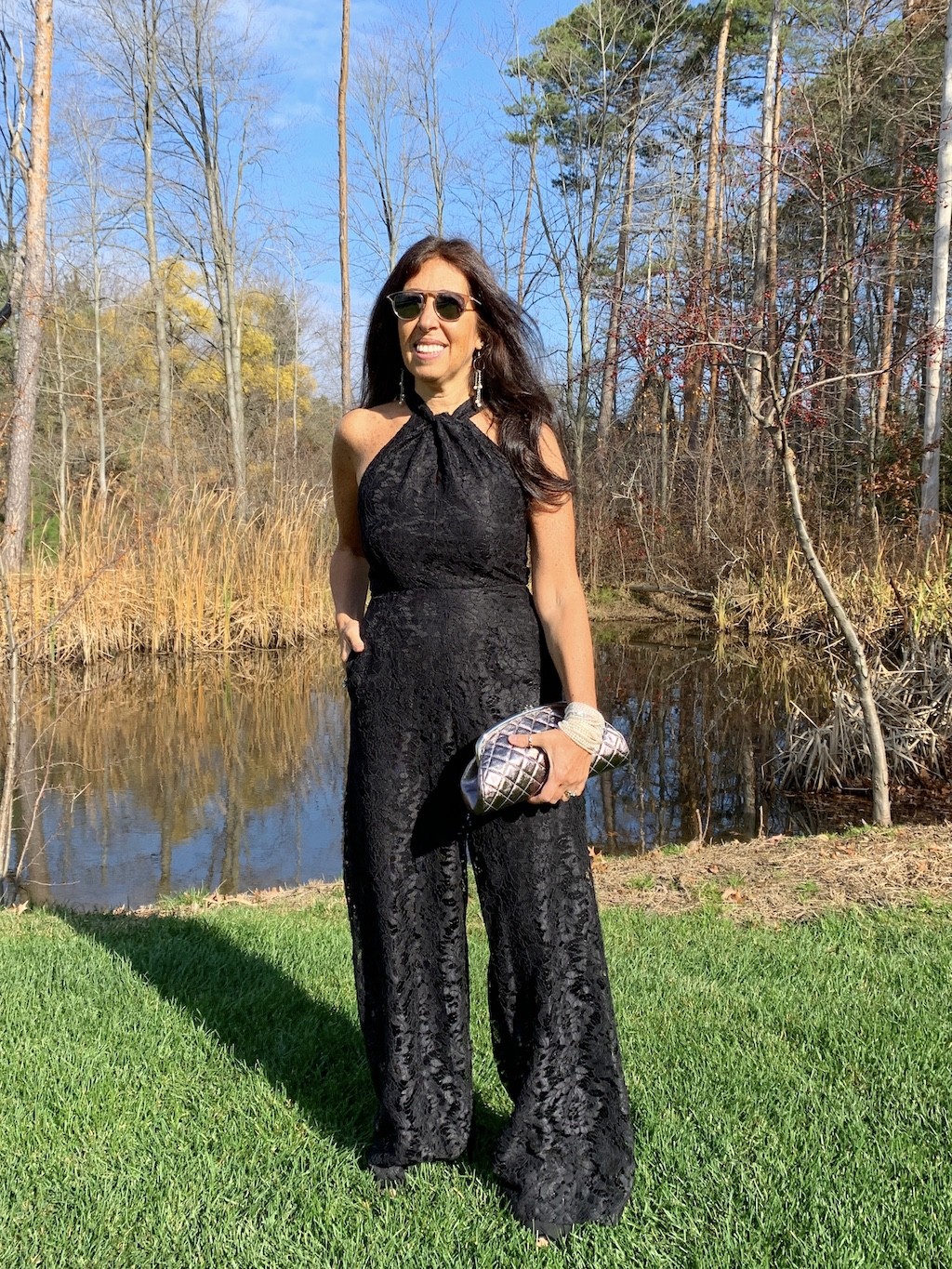 This year so many of us are staying home and being safe, but that doesn't mean we can't celebrate New Year's Eve and what better way to celebrate than getting dressed up.
Today I'm sharing some fun holiday outfits. Wear them for New Year's Eve or any day-it always feels good to dress up! It's also fun to take a dressy outfit and make it daytime wear. I'm all about wear what you want and as long as you wear it with confidence you can wear anything!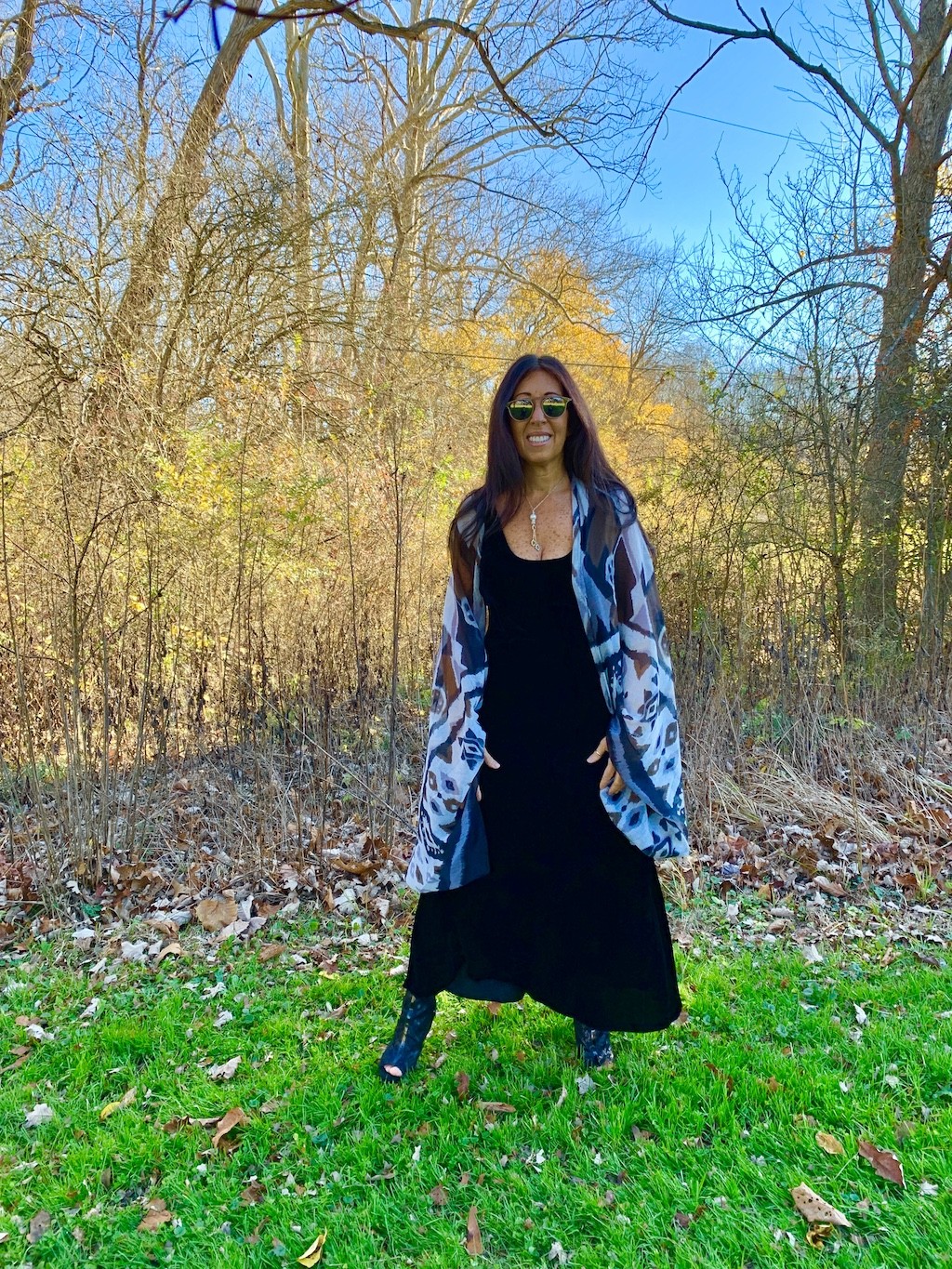 I love how this outfit came together and to be honest, at first I wasn't sure what to wear over this velvet dress. The dress by itself is really pretty and jewelry can dress it up, but I was thinking what if I get cold? So I went to find a pashmina and while looking through my drawers I pulled out this large square scarf. I simply tied the corners together and slipped my arms through to create a duster. This instantly became one of my favorites!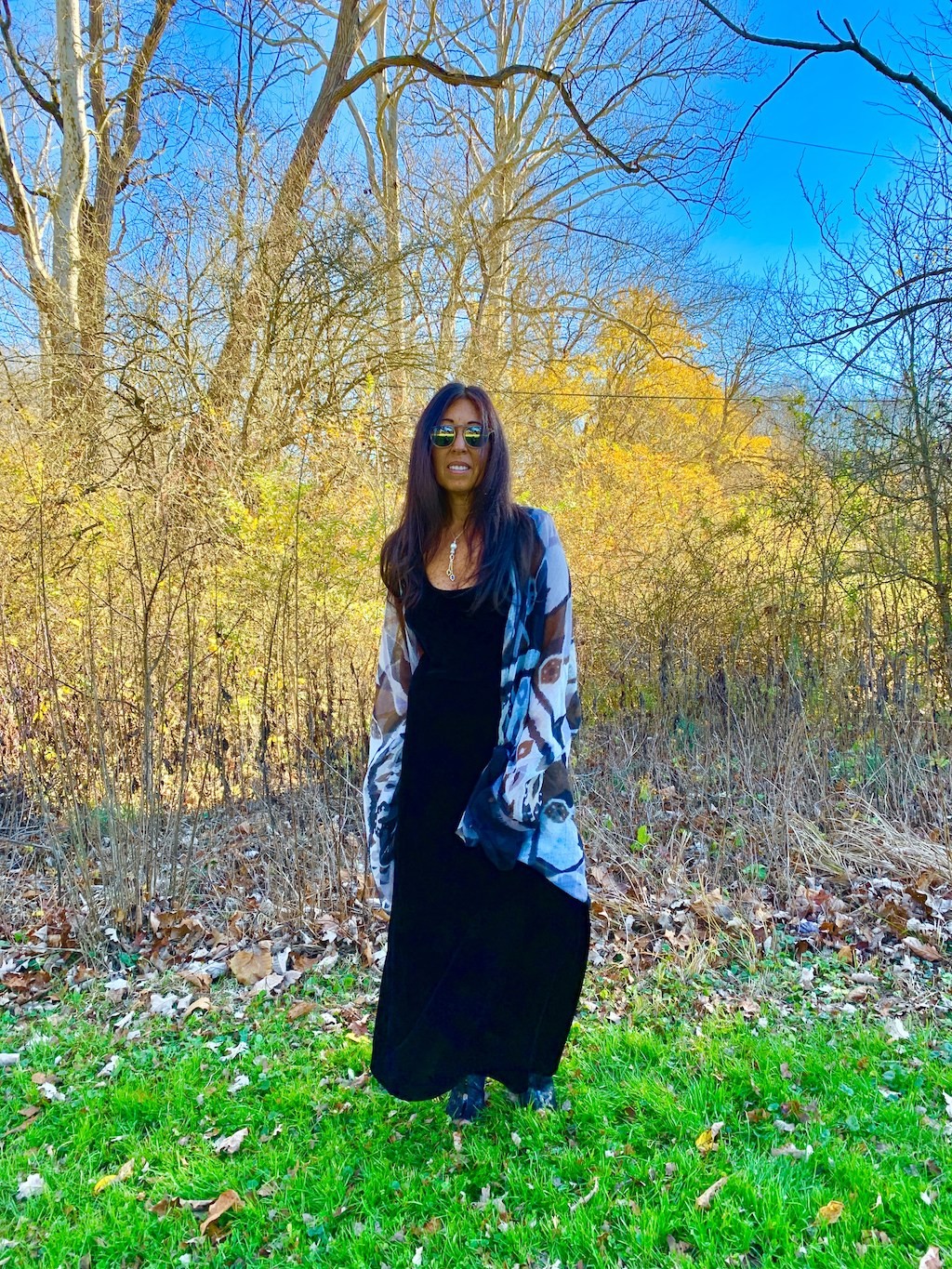 I'll also wear this dress with a leather or jean jacket, a cardigan, or a pullover sweater. For footwear, boots, heels, or sneakers will go well with this dress. This scarf will look great as a duster with a pair of jeans.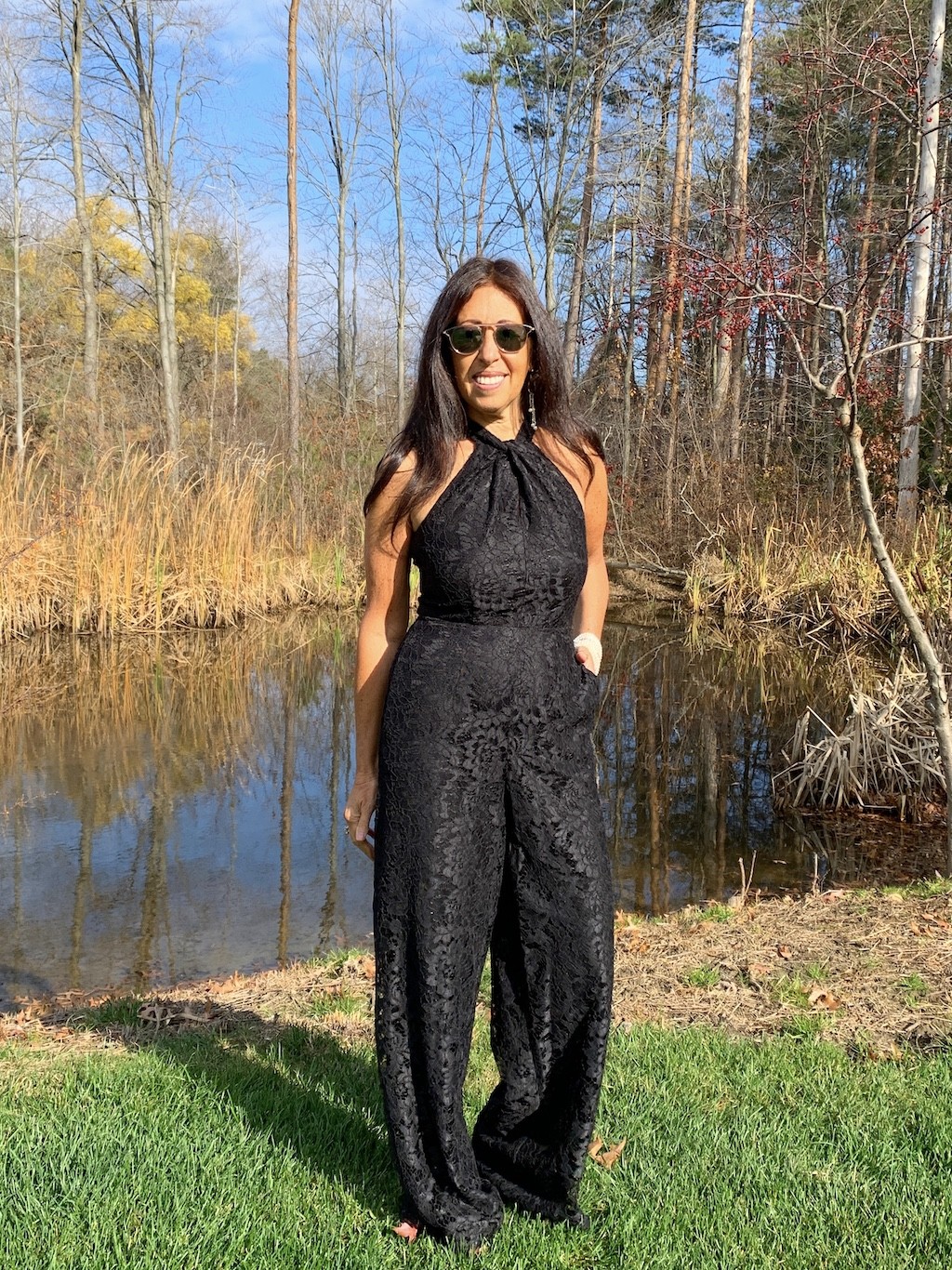 When I first saw this jumpsuit I wasn't sure if it was for me because it bares a good amount of upper arm and shoulder, but I wanted to go out of my comfort zone and once I put it on I was sold. Actually beyond sold. I fell in love with this jumpsuit. Worn with a sexy heel, a clutch, some layered bracelets and dangly earrings, I am so New Year's Eve ready.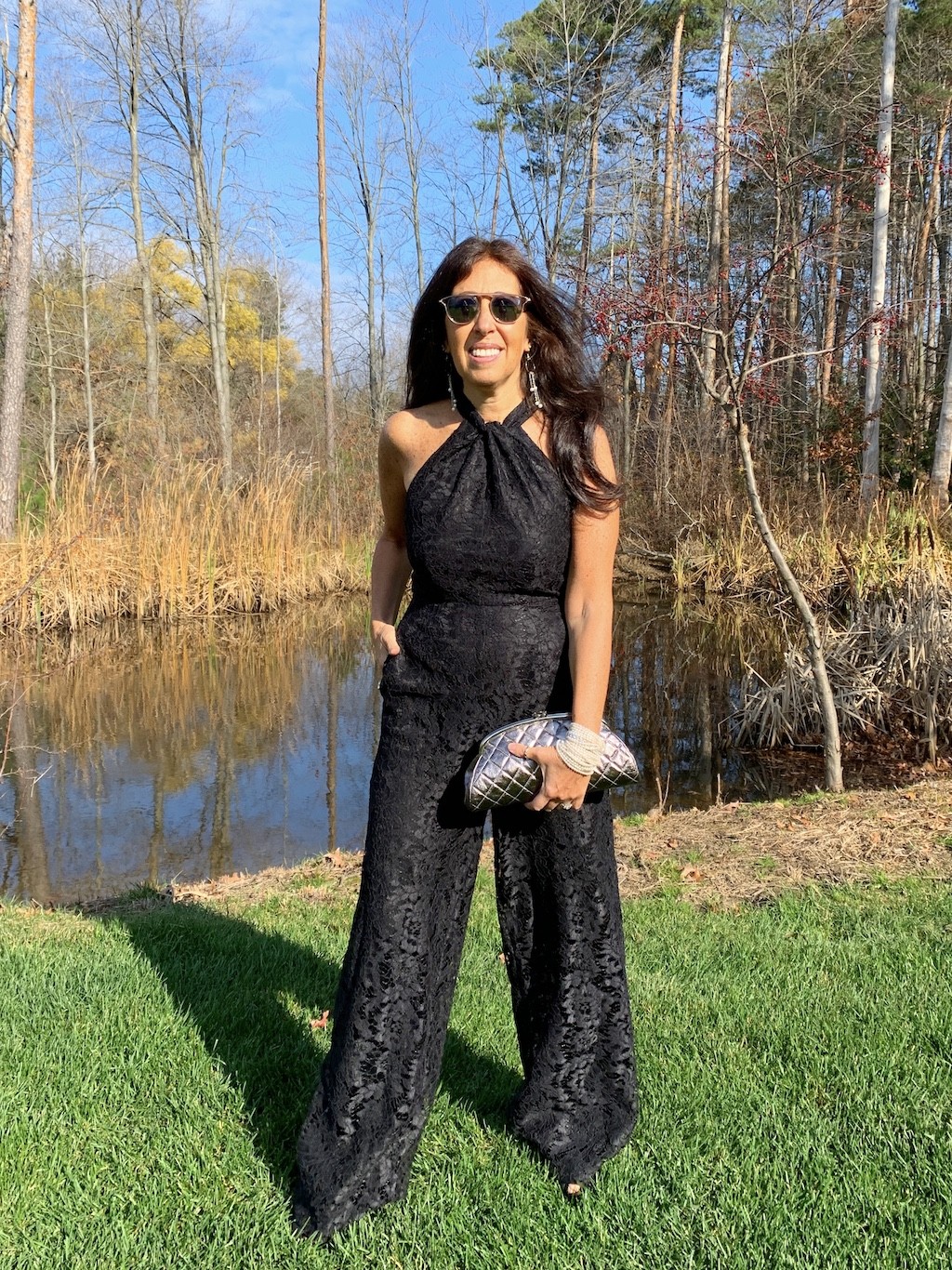 For a more casual look I'll add a leather jacket or a long cardigan. This jumpsuit is one that can, and will, be worn year round.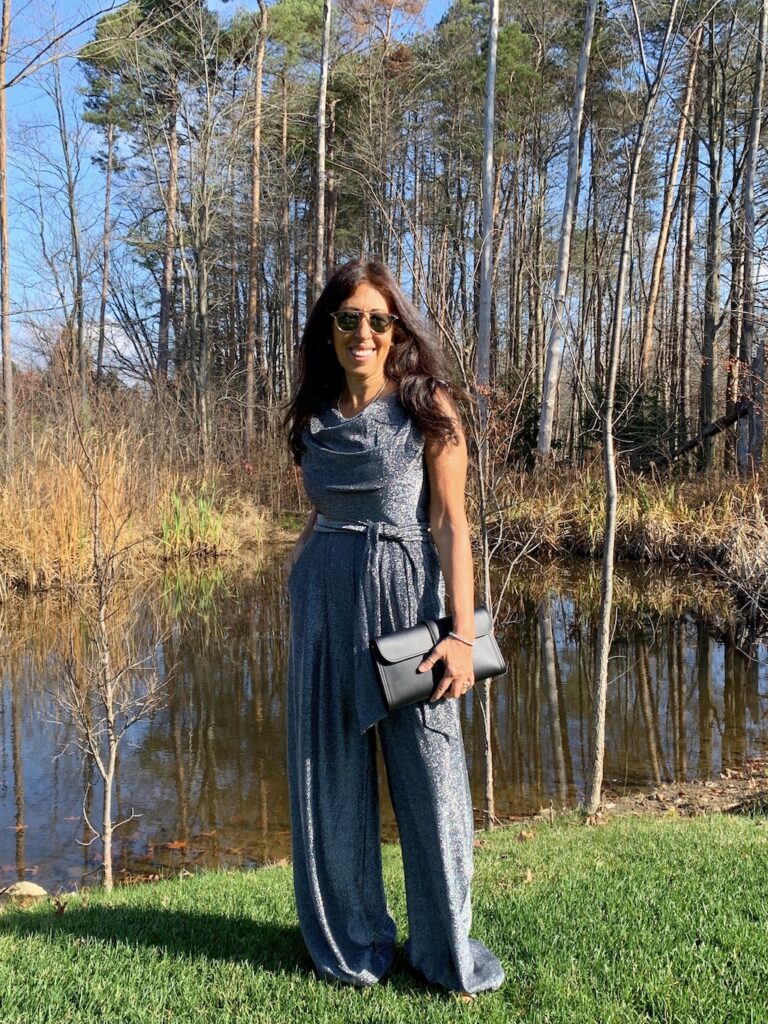 This cowl neck metallic jumpsuit is beautiful and comfortable and has pockets! It can be worn either on or off the shoulder. This is one of the dressier outfits I tried and it made me feel party ready!.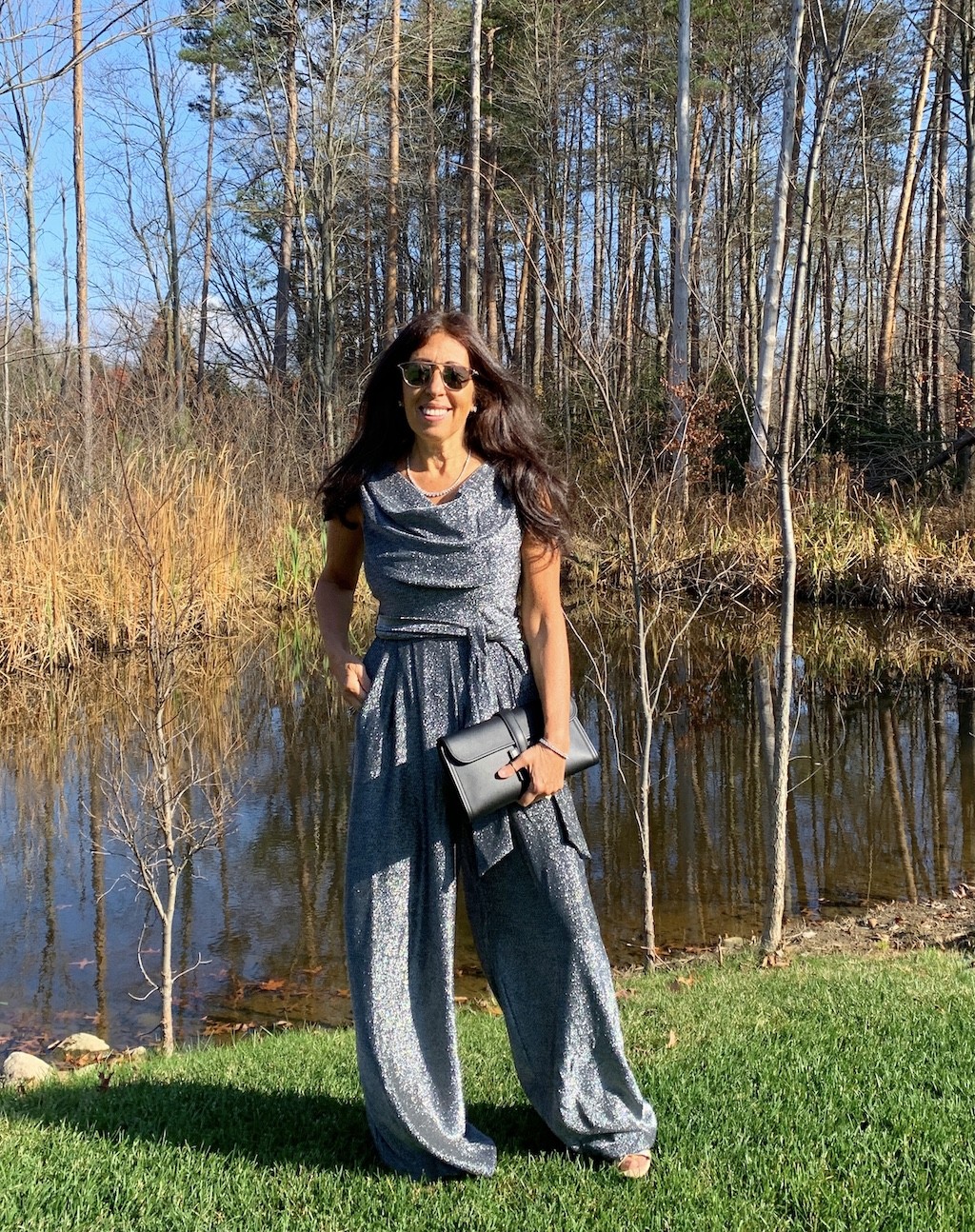 For day wear, I'd remove the belt and add a cardigan or leather jacket. A pullover sweater belted will give this the look of a top with wide leg pants.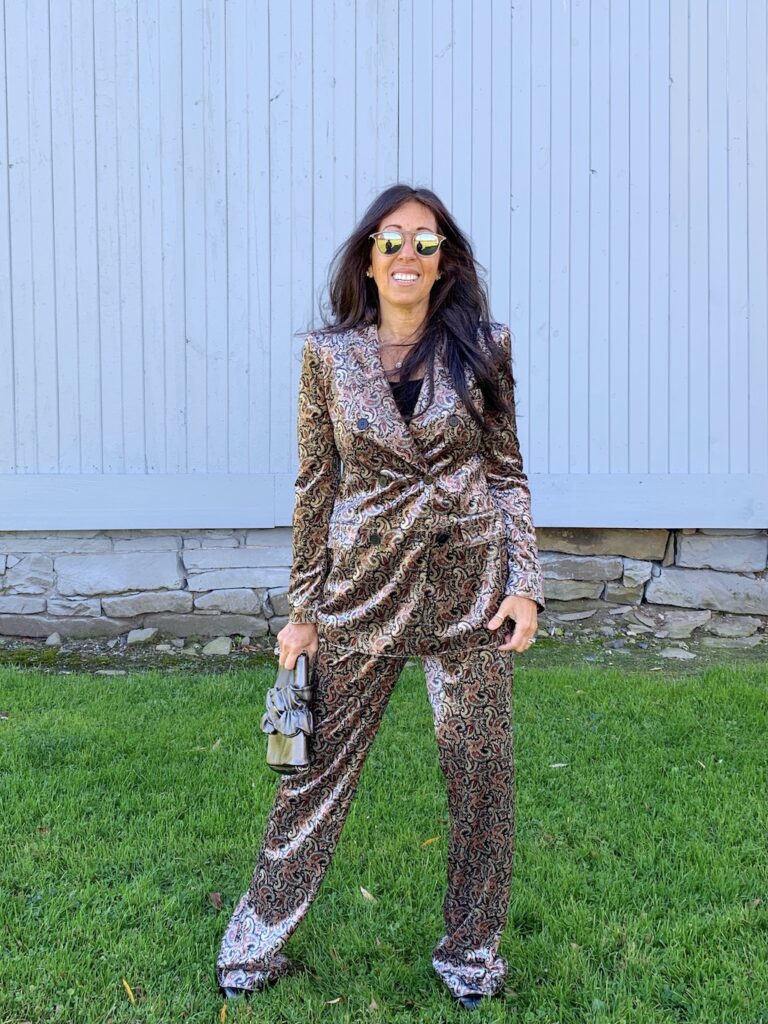 There's nothing like a suit because they're so easy to wear, but a suit is also really versatile. For New Year's Eve I'd pair this with a silky tank, stilettos, and a sparkly necklace.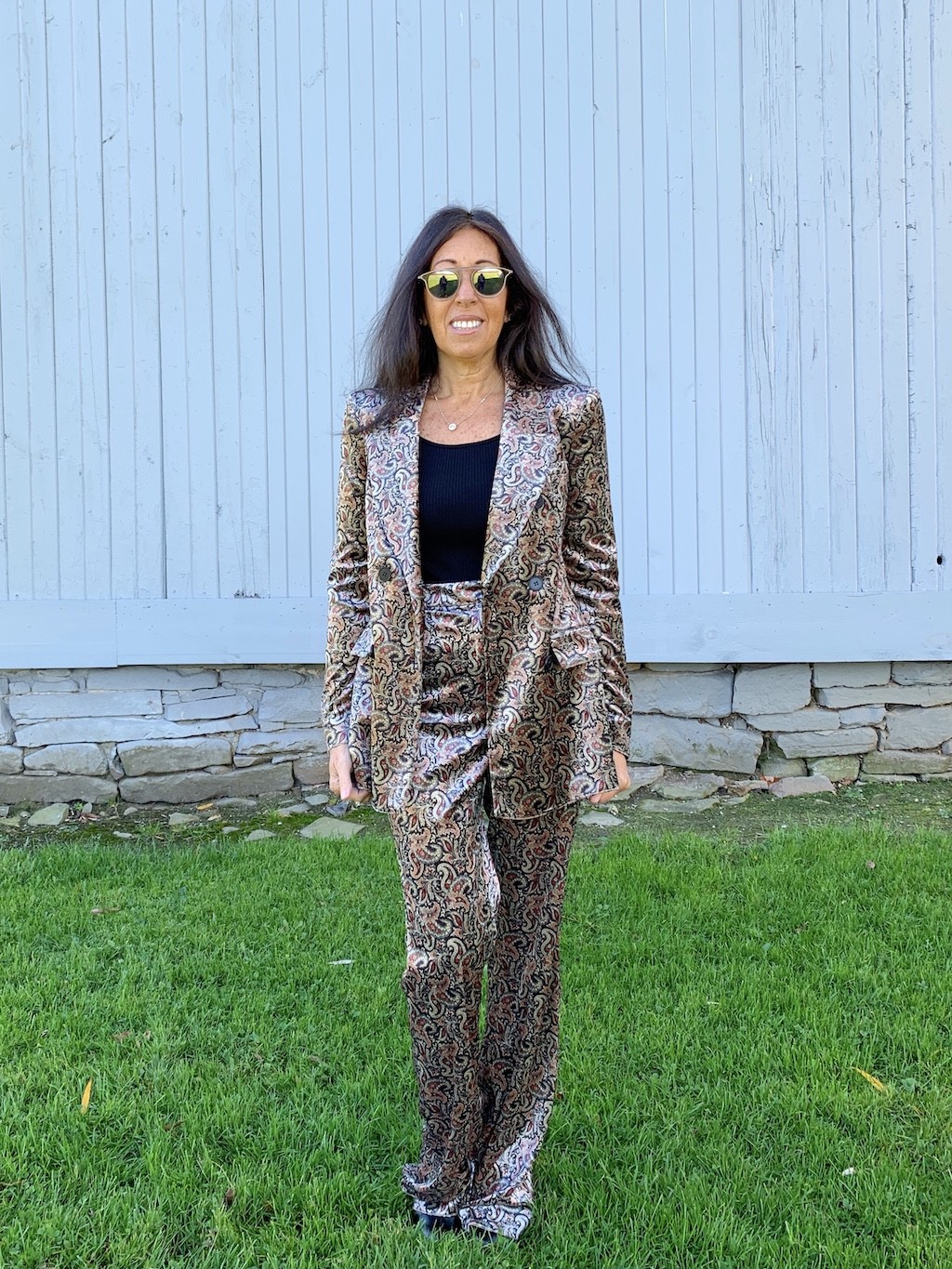 When life returns to life, I'll wear this suit with a t-shirt or tank top when I meet my friends for lunch. It can also be worn as separates. I'll wear the blazer with a pair of jeans and the pants with a chunky sweater and booties or sneakers. I'll get a lot of use out of this suit.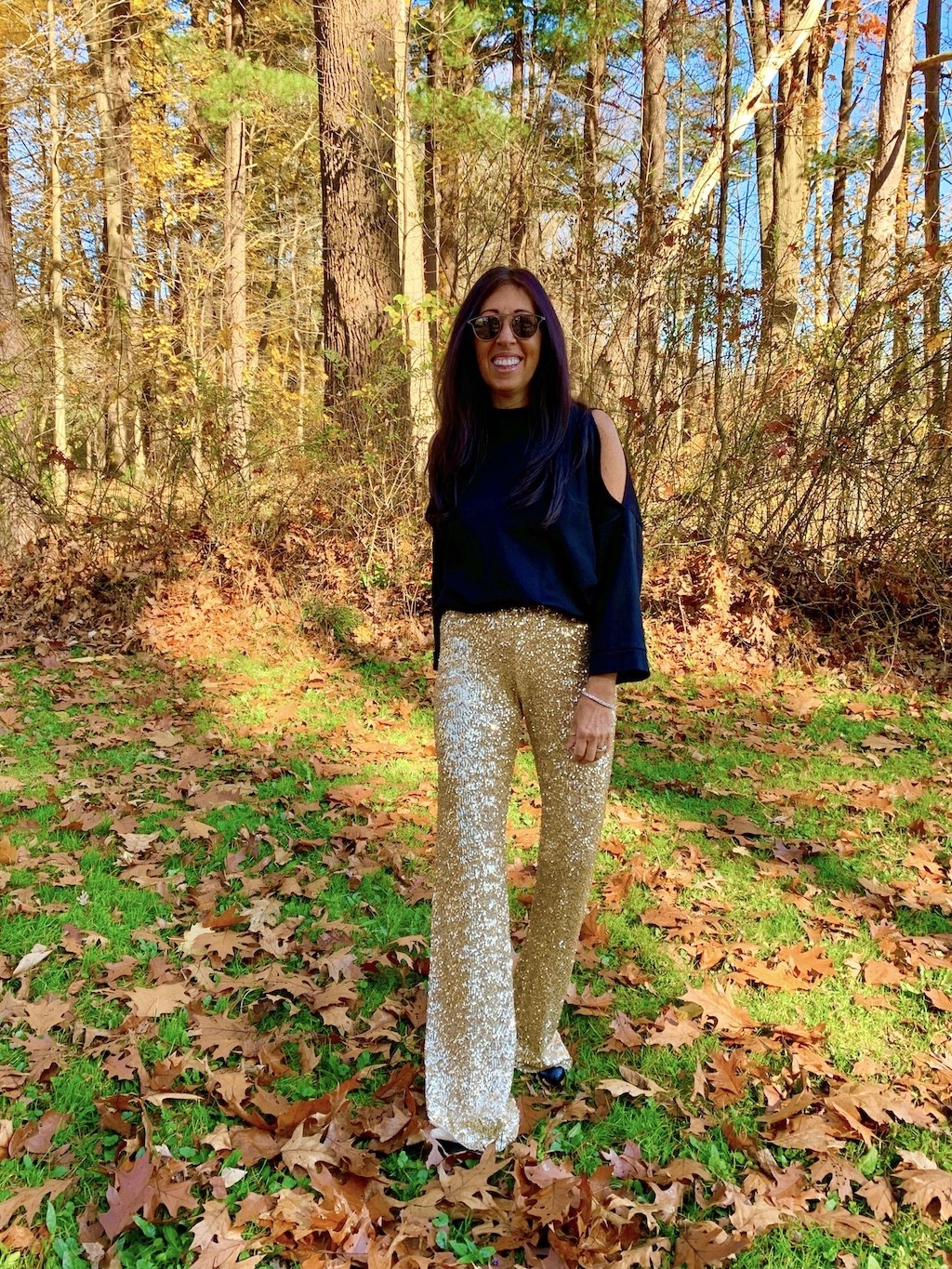 I love sequins for day or night, dressy or casual! These pants are so comfortable and just so good. For New Year's Eve, I paired them with a cold shoulder top, heels, and a clutch. A silky cami would also look great with these pull on pants.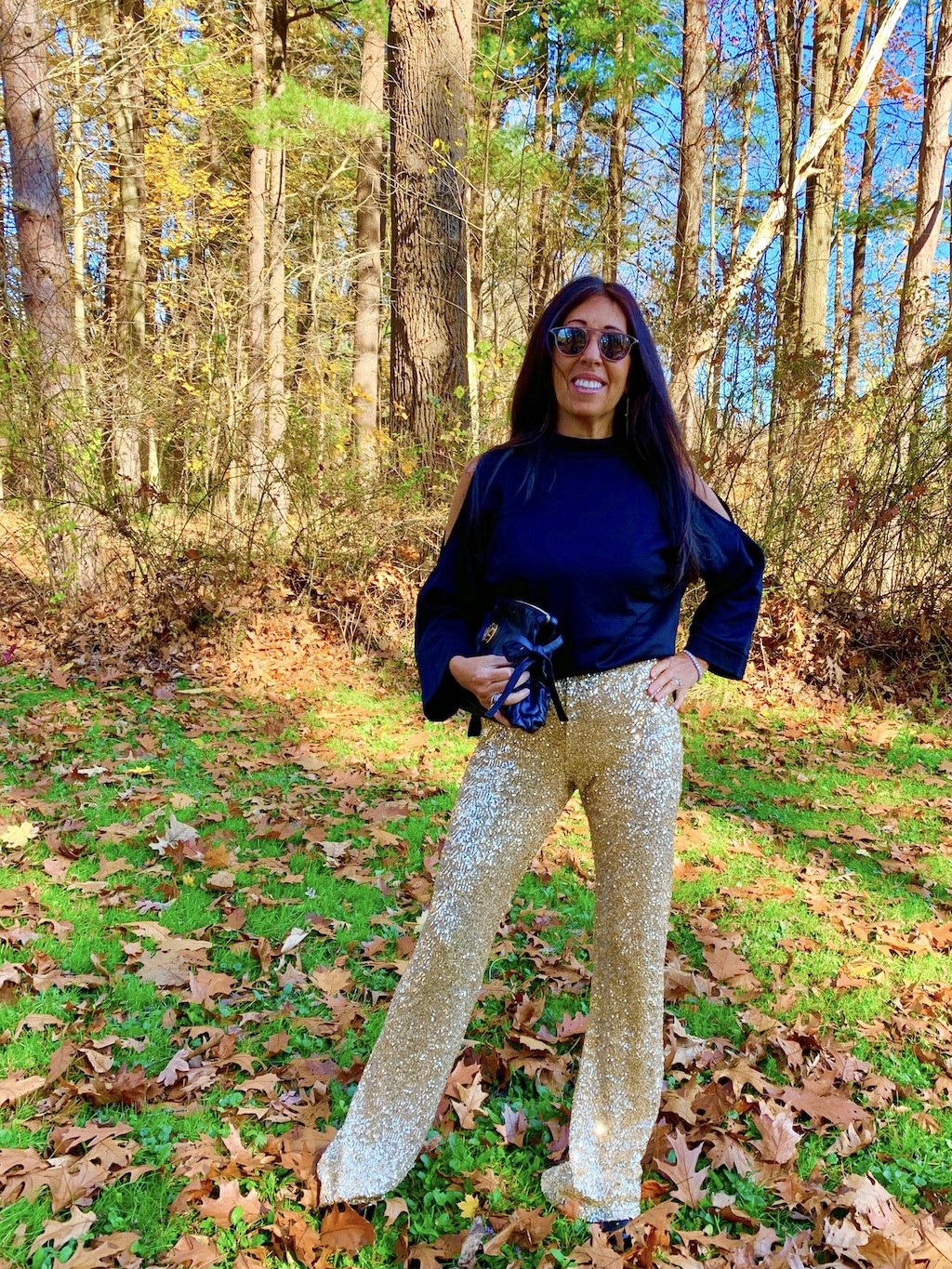 A chunky pullover sweater or a cute sweatshirt will transform these pants from night time to day wear. A leather jacket and t-shirt are another option to wear during the day.

While these outfits will be fun to wear at home for New Year's Eve or for playing dress up while at home, I am really looking forward to wearing them once it's safe to go out. In the meantime, have fun dressing up at home and Happy New Year! Hoping 2021 brings an entirely different world for us all.
SHOP THIS POST & SIMILAR:
VELVET DRESSES & SCARVES

JUMPSUITS

SUITS

SEQUIN PANTS & COLD SHOULDER TOPS