It's that time of year again, and while it so does not feel like it because we've all been home and there won't be any graduation ceremonies or parties, we want to let our graduates know how proud we are of them. Here are some gift ideas that can work for either a high school or college graduate.
1. Slim Card Case: My son received this Tumi Card Case as a high school graduation gift and is still using it seven years later. He loves how easily if fits in his pants pocket, but still fits his license, credit cards, and cash. It comes in four colors and is really well made.
2. Personalized Blanket: This throw is perfect for both the high school graduate, with the name of the college they will be attending, or the college grad, with the name of school from which they graduated. You can personalize it with the graduate's name, school, and a quote plus your choice of colors.
3. Overnight Bag: What a great carry on bag for a recent graduate. For the high school grad, this will be a great bag when they come home for a weekend or go to visit a friend at another school. For the college grad who may have to travel for work or be lucky enough to do some vacation travel, this weekender will fit in an overhead compartment. This Everlane bag is water resistant and comes in four colors.
4. Dopp Kit: This pouch from Lululemon comes in three colors and is perfect for the male or female graduate. While this is great for travel, it can also be used on a daily basis to keep small necessities in a backpack or handbag. It is water repellent and easy to wipe clean.
5. Single Serve Coffee Maker: This slim Keurig is perfect for an apartment or a dorm room (if it's allowed). It is less than five inches wide and can hold enough water to make four eight ounce cups before filling the water reservoir. There's also enough space to fill a seven inch tall travel mug-perfect to fill on the way to class or a new job!
6. Airpods: I tried these Apple Airpods for the first time having received them for Mother's Day and I'm sold! It was so nice to be hands free and cook dinner while I was talking on the phone. My kids all have them and used them when they were walking to class and now when they're walking in the city or on the subway. This comes with a charging case and is a really great gift.
7. Game Bundle: Who doesn't like games?! Some suggestions, according to my adult children, include Cards Against Humanity, Incohearant, and even a deck of cards. You can create a gift basket or even a "tower," but however you present this, the recipient will enjoy game time!
8. Gift Cards: Not sure exactly what to get the graduate? Let them choose themselves, but know it is from you with a gift card. Target or Bed, Bath & Beyond, are great places a recent graduate might shop. Local shops are great as well.
9. Gift Basket: You can purchase a premade basket or make one yourself. You can come up with different themes such as school supplies, kitchen, toiletries, snacks, movie night, or even a game bundle, as mentioned above. Grab a basket or even a box, add some tissue paper and some goodies, wrap it with clear plastic and a some ribbon and you've got a great graduation gift!
10. Candle: Everyone loves candles and if you're looking for a little something to acknowledge the graduate, this is a great gift. If you want a little more you can get a personalized candle.
11. Planner: Staying organized is so important whether you're in college or joining the work force, so what better way to help the graduate than to gift them the key to organization-an Erin Condren Planner. This will be a gift they will thank you for as they make their appointments and hand in papers on time!
SHOP THIS POST

Congratuations to all the 2020 graduates! Having one myself, my son from grad school, I understand how difficult this has been on them-virtual classes, no prom or graduation ceremony, and everything else they have had to forgo. I hope they feel the pride in them and love from their families and friends.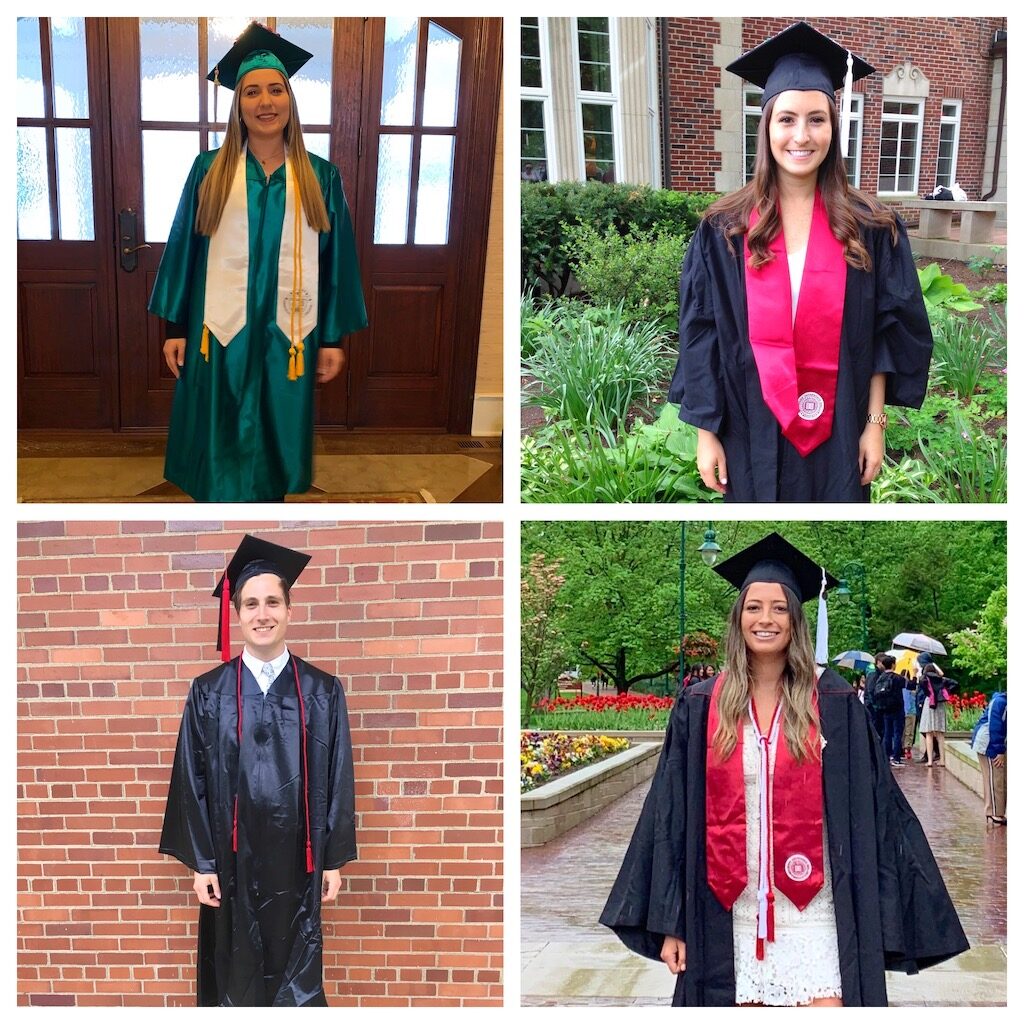 So very proud of all my graduates from years past and still proud of them today!